DODGESTORATION PT.4!
GUITAR STRING WINDOW REMOVAL!
I for one never really thought that this would work until i actually tried it and i was pretty shocked. The baby was being taken care of by mom so i thought hey why not get some work done on the charger!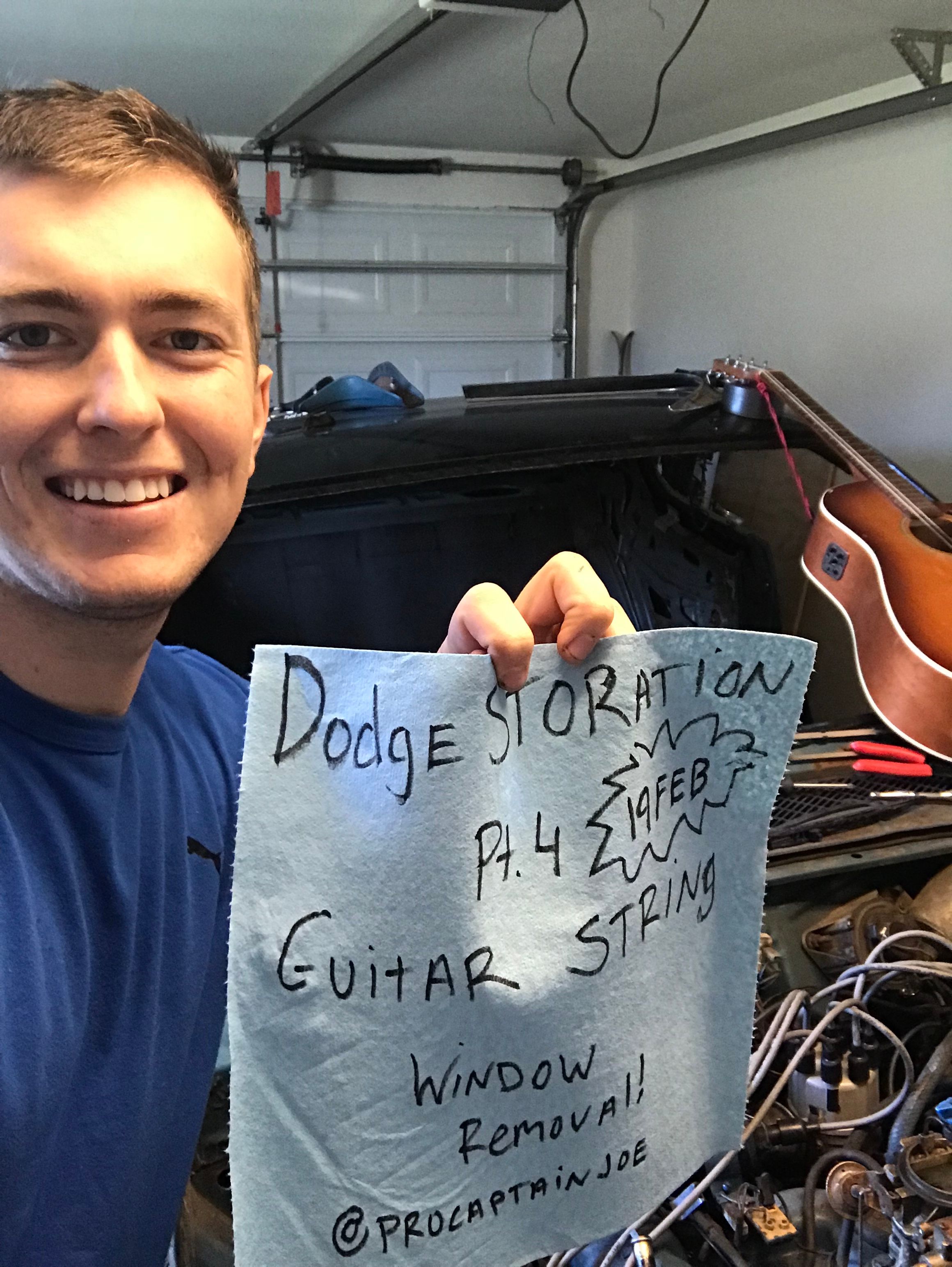 Tackling the DASHBOARD was my first priority today, until the window was in the way of some bolts. So yeah, windshield had to go today! I was looking up ways to remove them, and some guy said he heard of someone using piano wire. So i have a nice seagull guitar i like to play.... Unfortunately i had to donate her strings to the charger!!
Here is my Seagul Guitar!
A few less strings of course
Cannibalized the D G B E strings!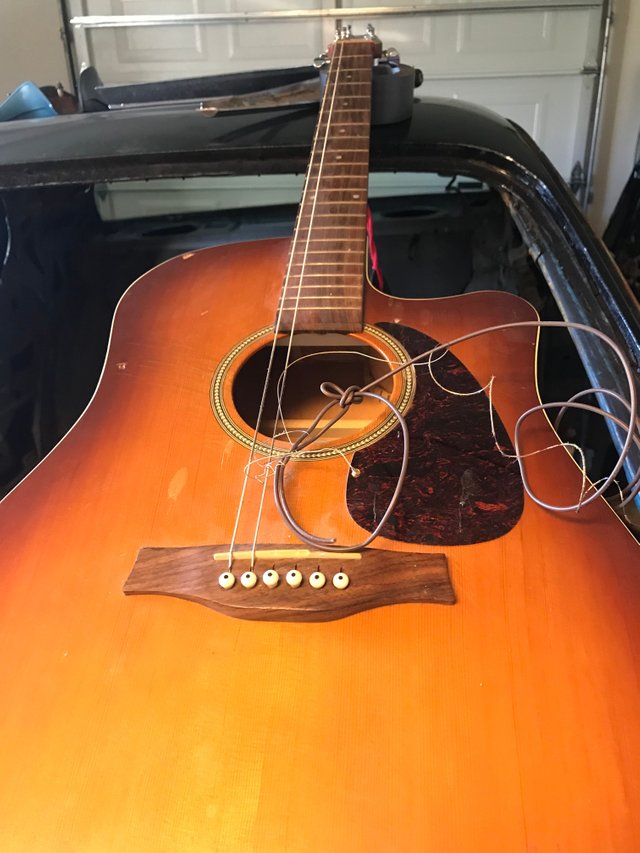 To Start
I had to drill a hole in the moulding of the window so that i could thread my guitar string through, and then i could get to struggling to cut that moulding!
Here you can kind of see the guitar string in the window (sorry the camera couldn't focus on it!) I ended up breaking 3 of the 4 strings i used, so long story short i have to get a new set of strings for my guitar!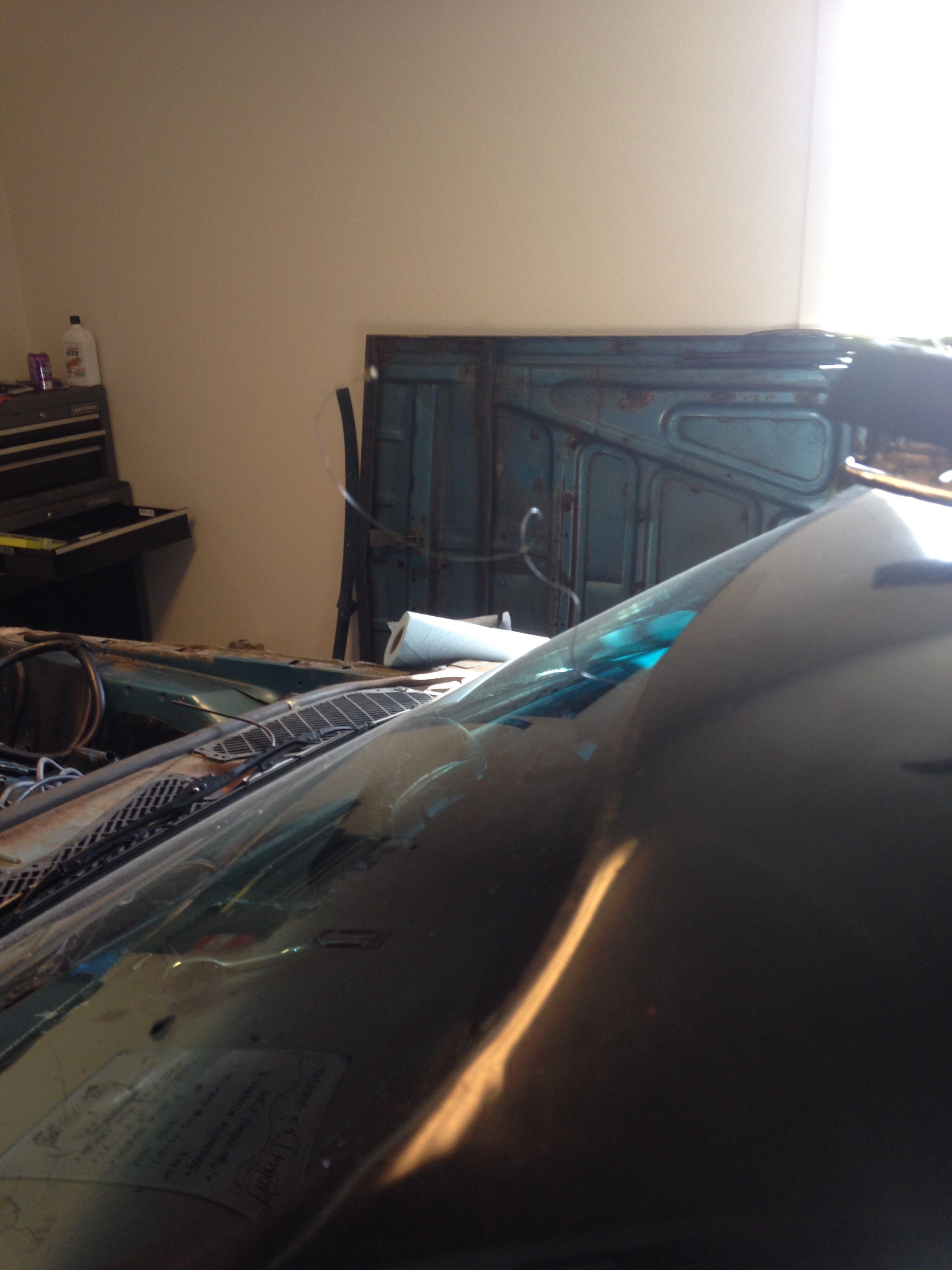 Finally the window is out!
After ruining my hands and a huge struggle to remove it, i finally got it done. I still don't know what you're actually supposed to use to get a front windshield off, but this seemed to work pretty well! if i could of only got my hands on some stronger wire that cuts better I'm sure it would of been much easier!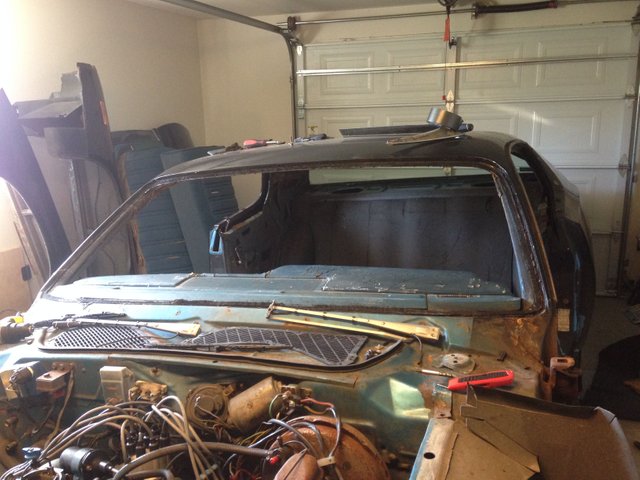 One more quick removal
The steering column!
This removal was relatively easy. apart from getting my hands pretty dirty from all the built up grease and grime it was straight foreword. 2 screws later and remembering how it all lined up the column came out!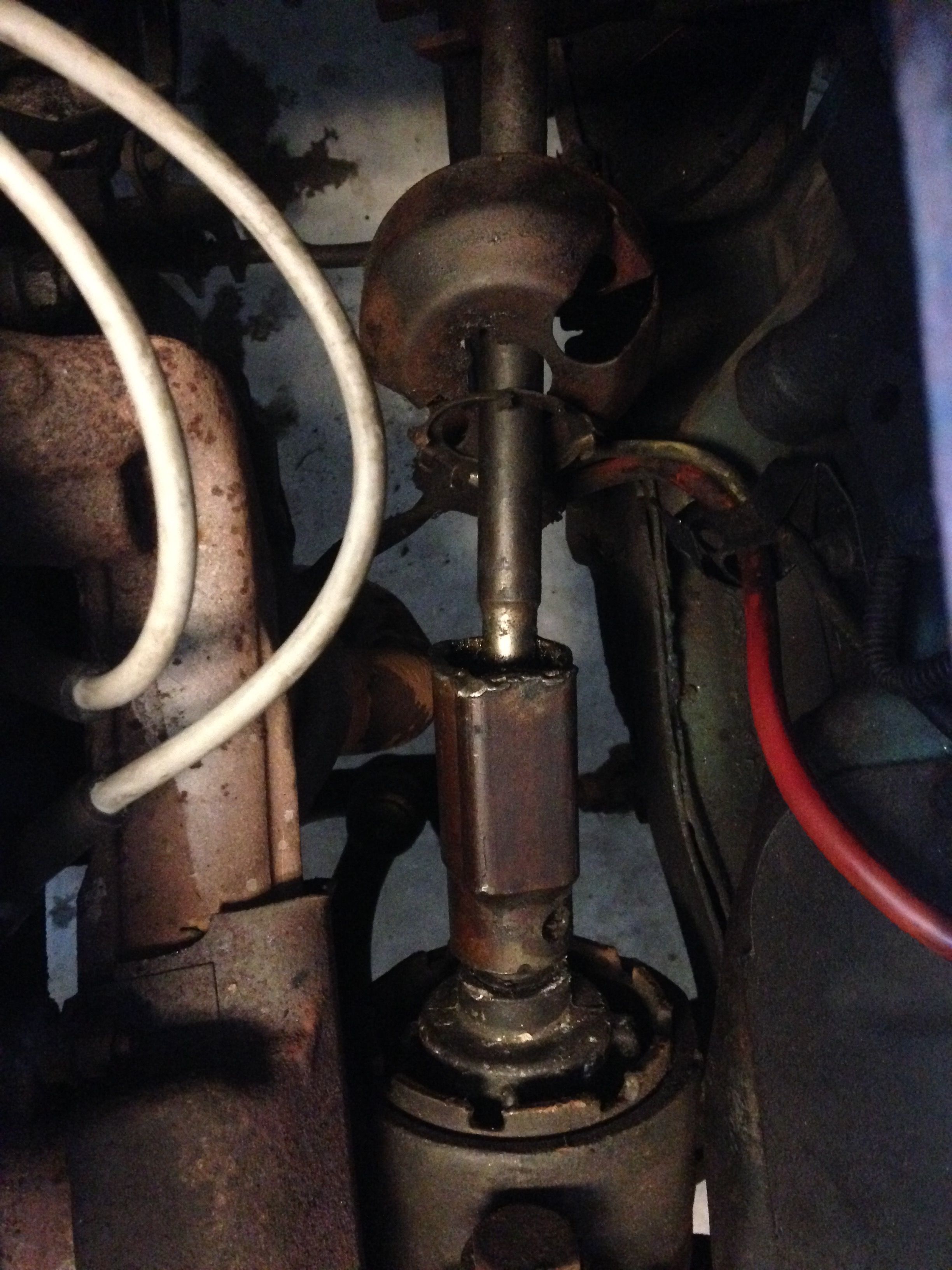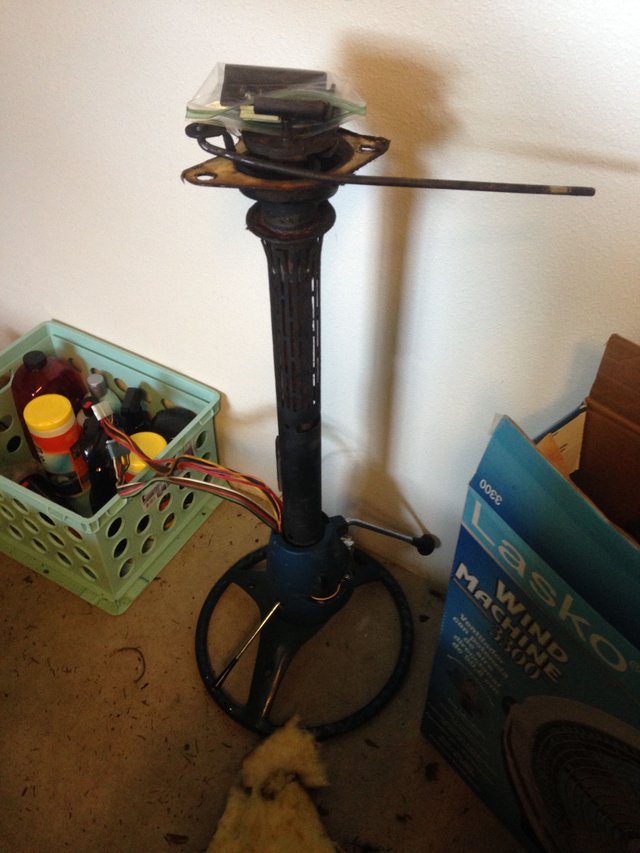 I cant finally tackle the dash!
I need to sent this dash in to get completely restored because i have absolutely no idea how to do that, but i could finally reach the bolts i couldn't while the windshield was on and the entire dash came off pretty easy. Apart from the entire wiring harness being connected still behind it, it was relatively easy!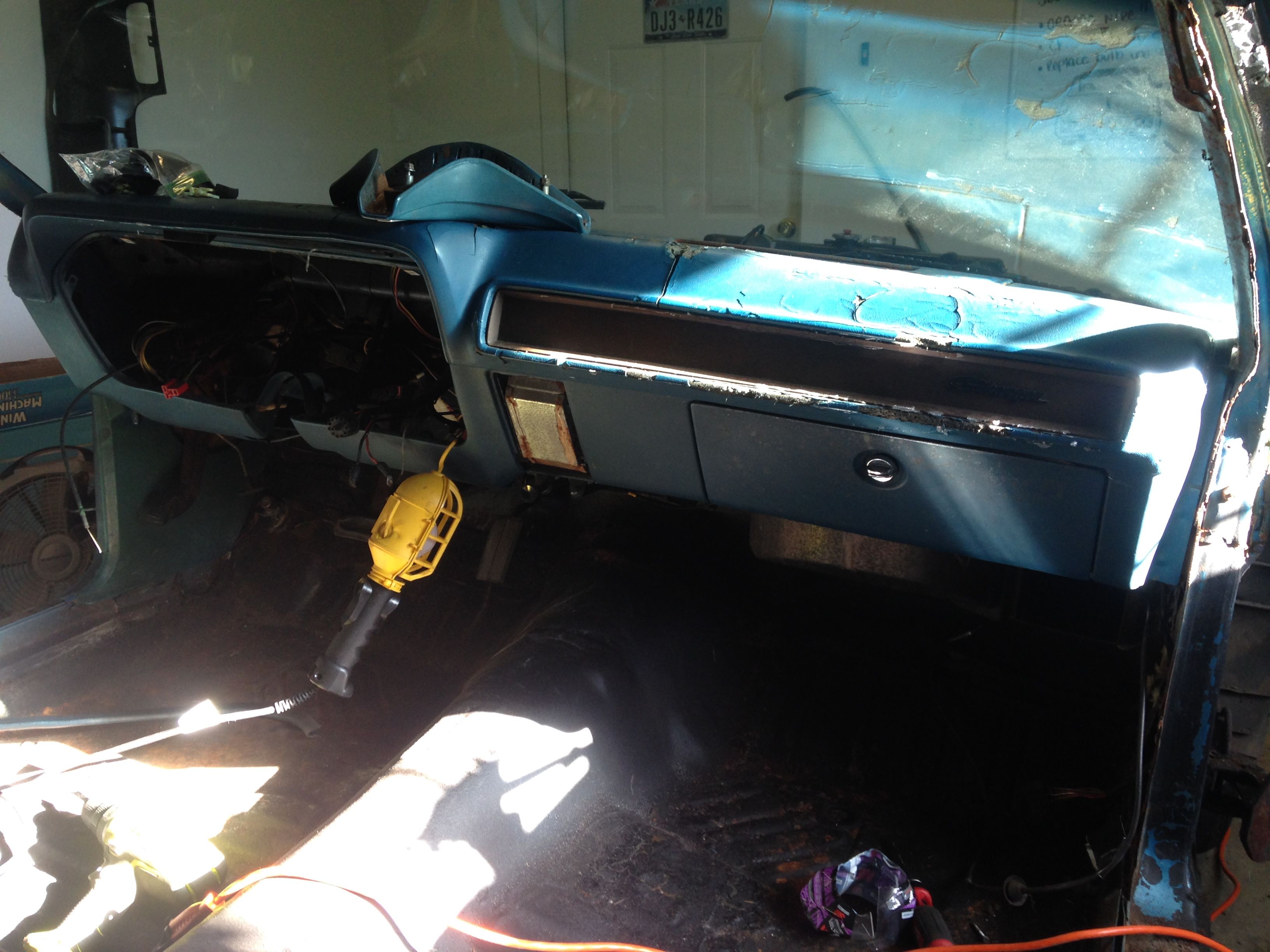 Now i can really see what im working with!
I got to see for the first time what it was really like back there! Apart from the HUGE rats nest of wiring tangled, it wasn't as nasty as i was expecting. The wires were easy to rip out and the dash came right out once everything was disconnected. Im not sure how hard its going to be to connect everything back but it should be a blast...... right?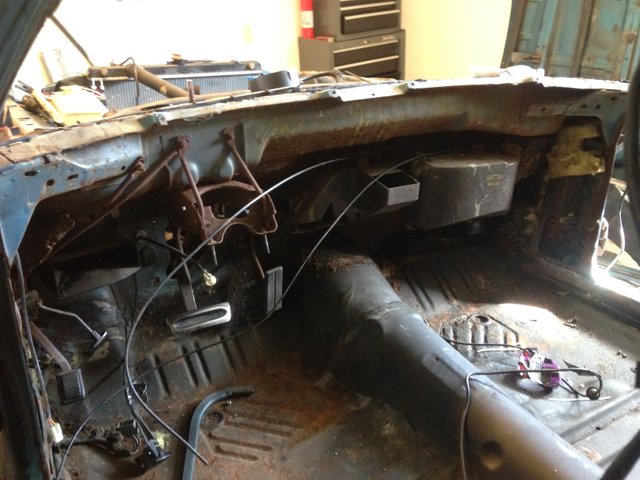 The biggest concern.
So it looks like the owner before me put in a new headliner and it looked pretty nice! But i couldn't let something nice get in the way of me knowing what terrors hid underneath! So, i did what every reasonable person would do. TEAR IT OFF
BEFORE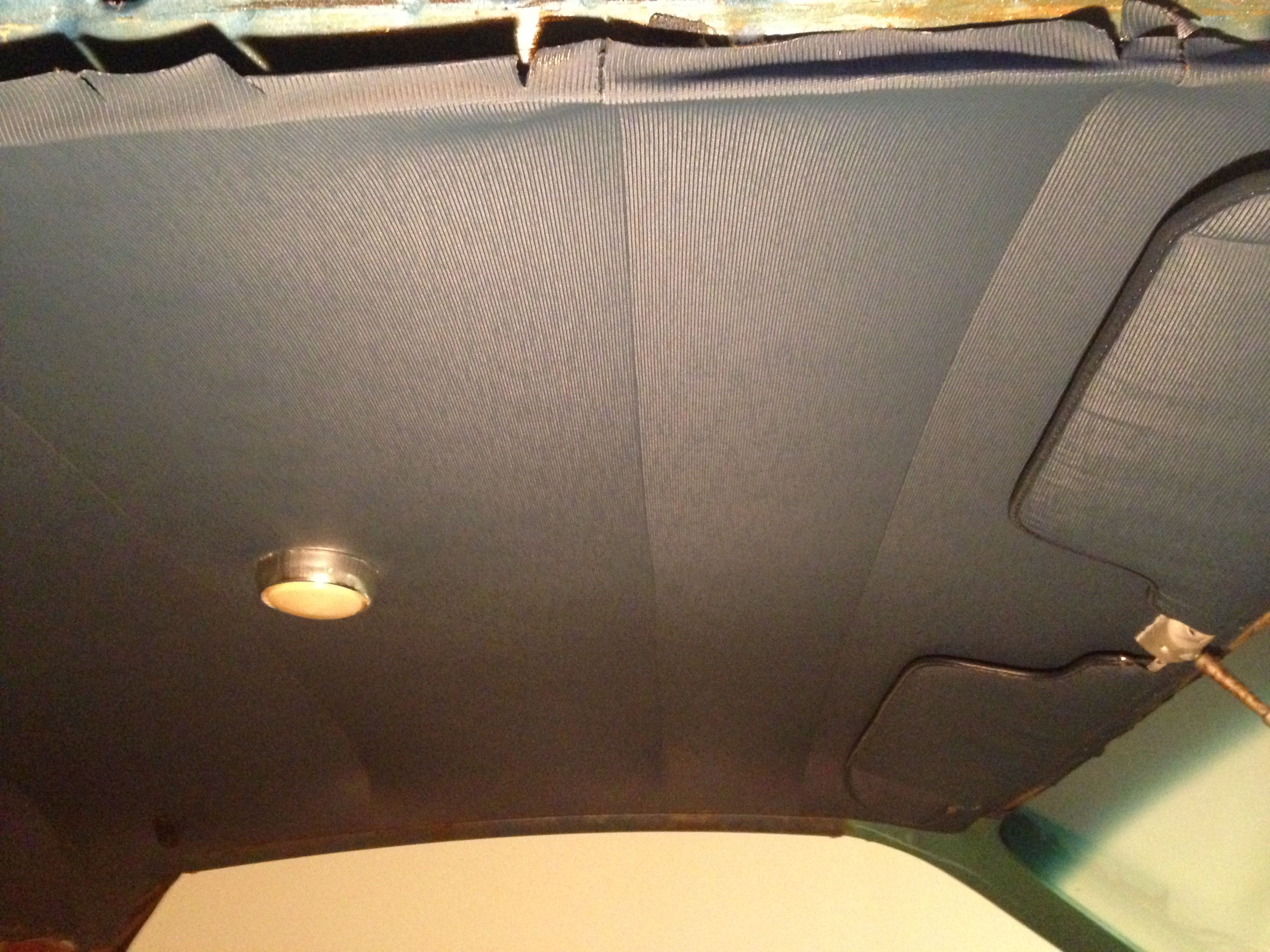 AFTER
WOW, just wow. How could someone just look over this! Good thing i decided to do a full restoration because if i didn't this car probably would of only lasted about 5-10 more years...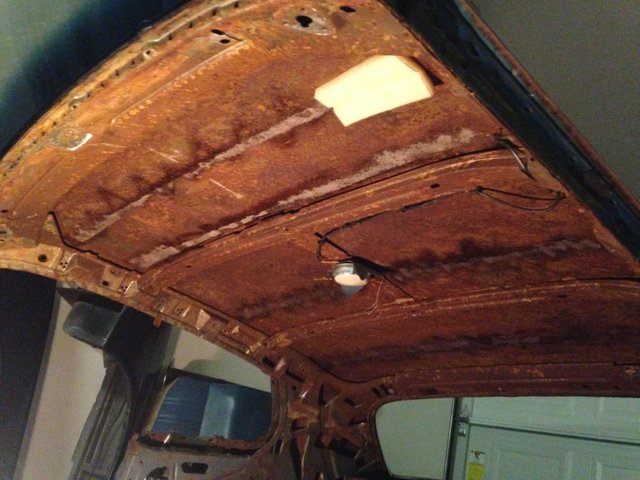 What is done so far
All interior is removed
Front windshield removed
Steering column removed
Dash Removed
Fender, Quarter panels, Doors, Hood removed
Thanks for sticking around on this restoration, and im still LOOKING FOR VOTES ON THE COLOR!
I look foreword to sharing more progress with you guys and if you have any questions or comments, feel free to let me know!