Here it is!
A 93' Toyota Pickup that was sitting in a field for the past 6 years.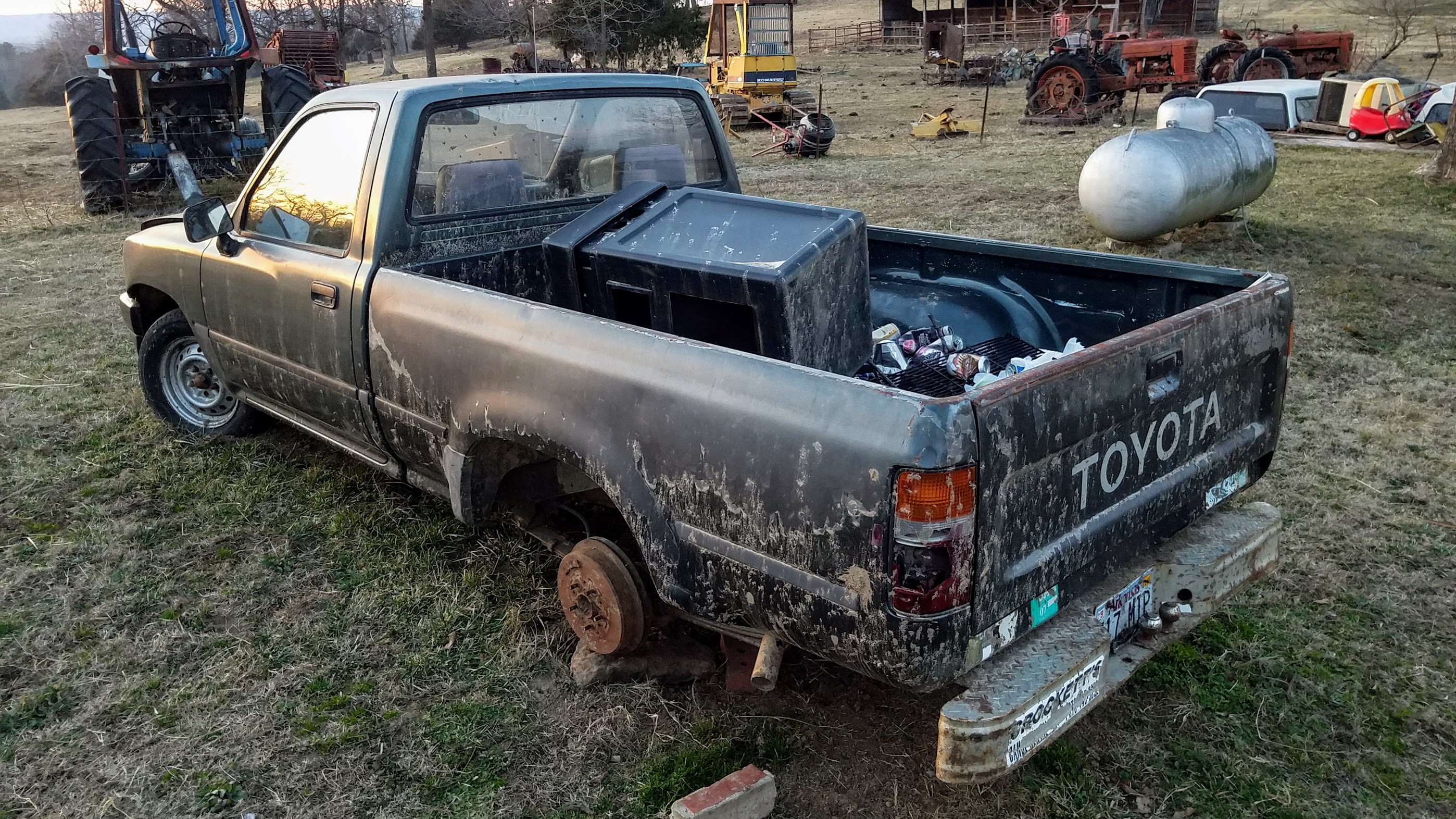 I was given this pickup for free. It didn't start, dead battery, only 2 tires, and the bed was full of trash. Sounds like a bad idea to even think about repairs. There was a job opportunity that I couldn't pass up. The catch, my wife and I only had one vehicle and the job was 800 miles away from home. We lacked the funds and time to look into other vehicles. Yes, we were asking for a miracle... so we got to work.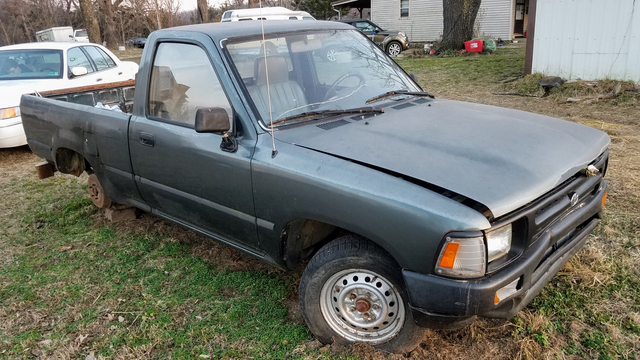 With further inspection the fuel pump, strainer, and filter needed to be replaced. Replaced the master cylinder, aka the thing that makes the brakes brake, and all the light bulbs because they were all burned out. Oil change with full synthetic high mileage and oil filter. Installed new battery. Not to mention the belts where original... From 1993! They crumbled in my hands after I took them off. So new belts as well. Don't forget, the truck has to move forward so we also added a couple new tires.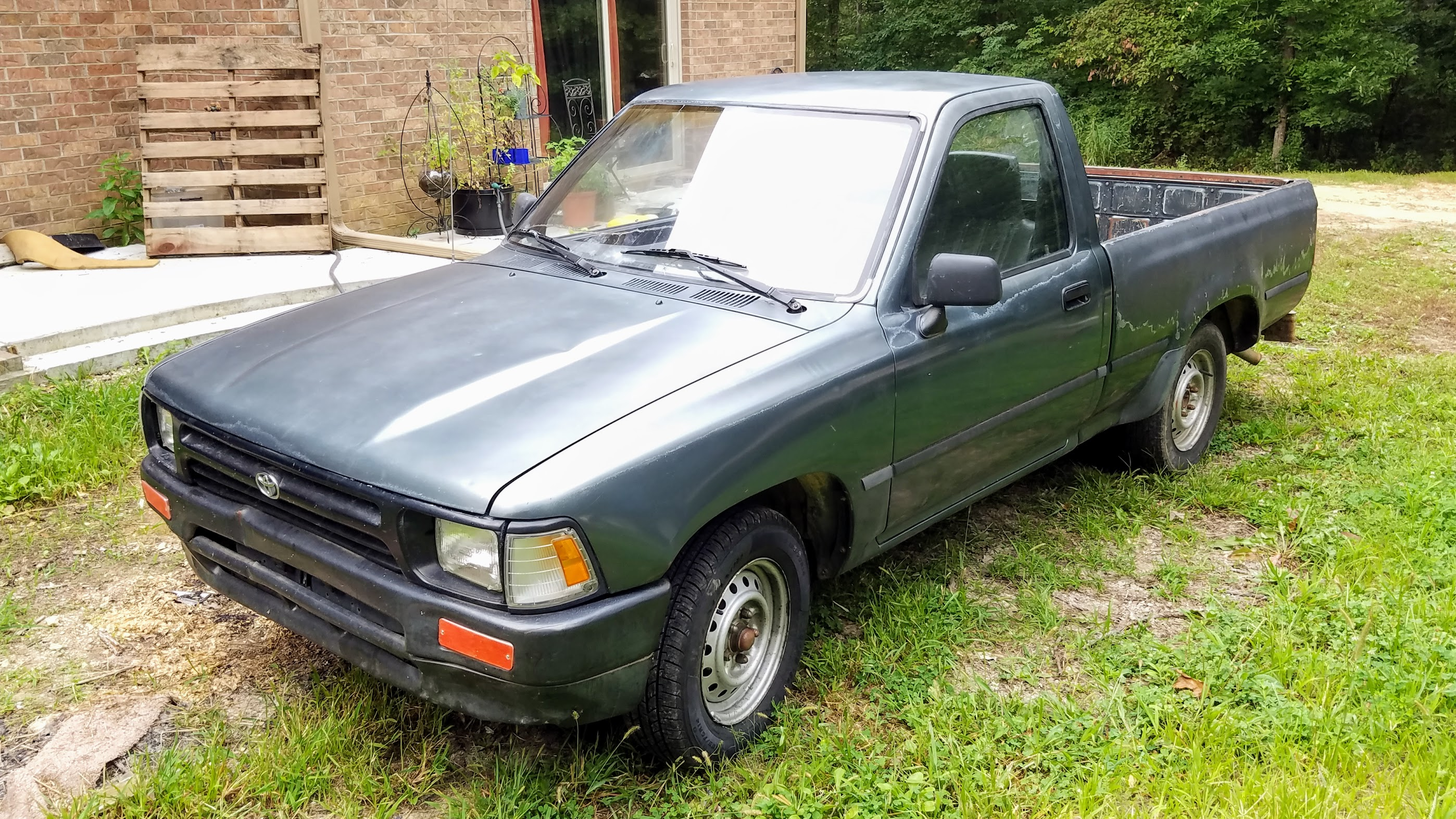 After buffing, polishing, and pulling out some dents it started to look like a whole different truck. Within a week we fixed up this old pickup. Fixed a rough idle with some fuel injector cleaner in the first tank of gas. It really smoothed out the idle and started getting around 26mpg by the end of the first tank.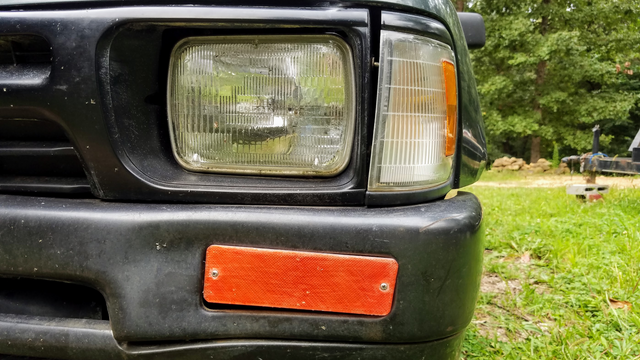 Oh yeah! The front blinker light covers were either broken or completely gone. So I saved some money by 3D printing them because they would have cost $30 each to replace.
In all it cost about $600 to get it running and legal for the road. I couldn't have done it without family and my wife.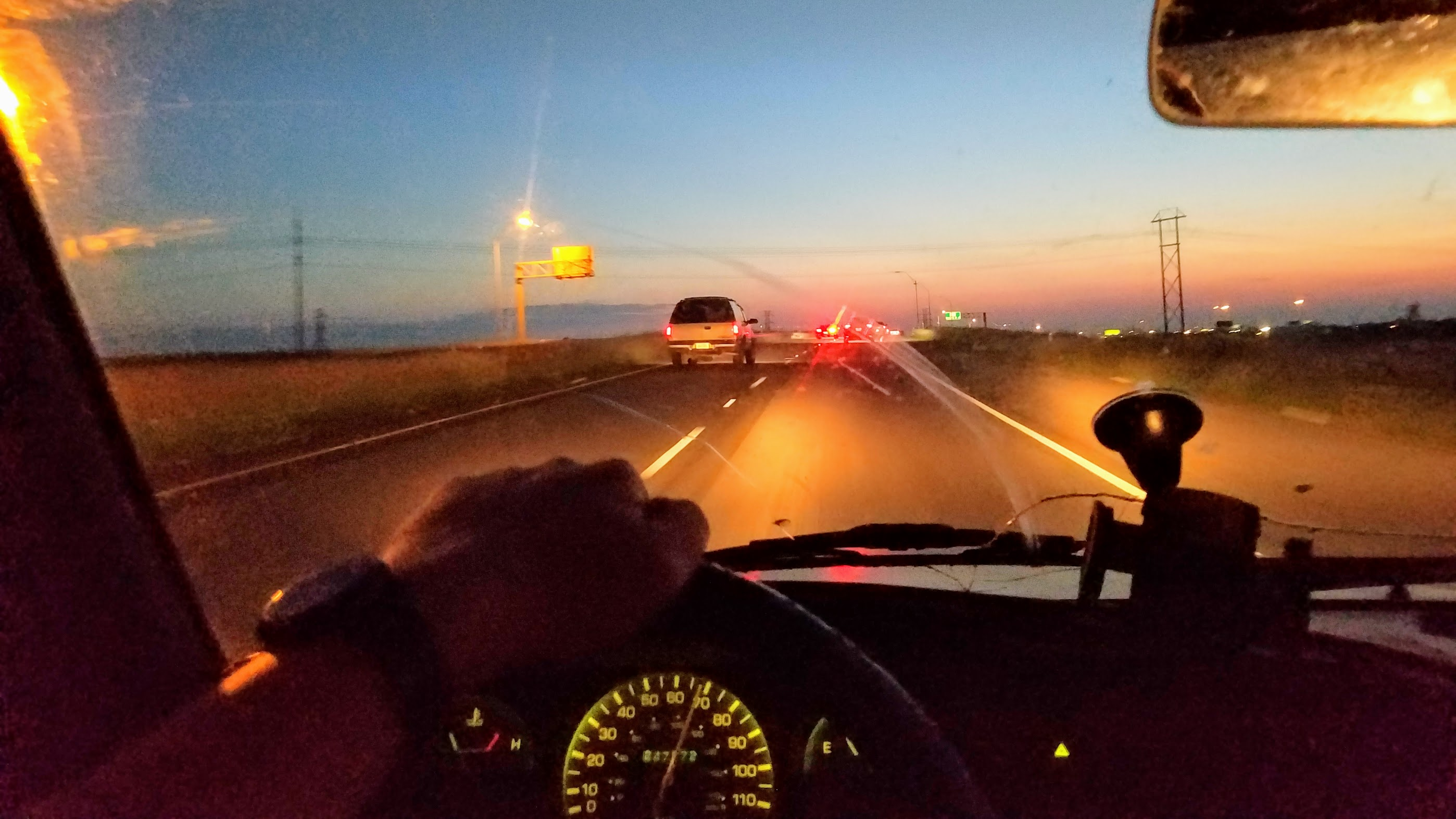 The pickup took a total of 16,000 miles to get to the job site, do the job, and to drive back home.
Just got back home from being away for the past 3 months. Glad to be home.
Knowledge is a powerful tool.
---
---
BLAM!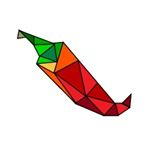 PepperNickel Blog