An interesting find during August 2018's Japanese car auctions.
On the 9th of August 2018 a Toyota Celica GT Four RC was listed, this is the JDM version of the EU spec Carlos Sainz Limited Edition (A car I personally owned) It's packed with 4 wheel drive, rear wheel steering, a 2litre turbocharged 3SGTE engine and some pretty aggressive styling in comparison to it's standard counterparts.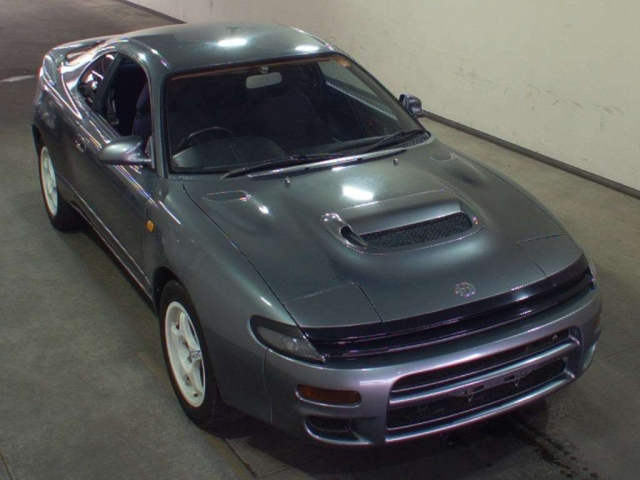 Initial auction sale - 9th August 2018
Toyota Celica GT-Four RC
97,000km
R Grading
D Interior
E Exterior
Sale Price $5,238
This car sold with the above gradings at the Tohoku car auctions for $5,238 it had a fair amount of issues, a lot of small to medium scratches, dents and paint issues as per the data sheet below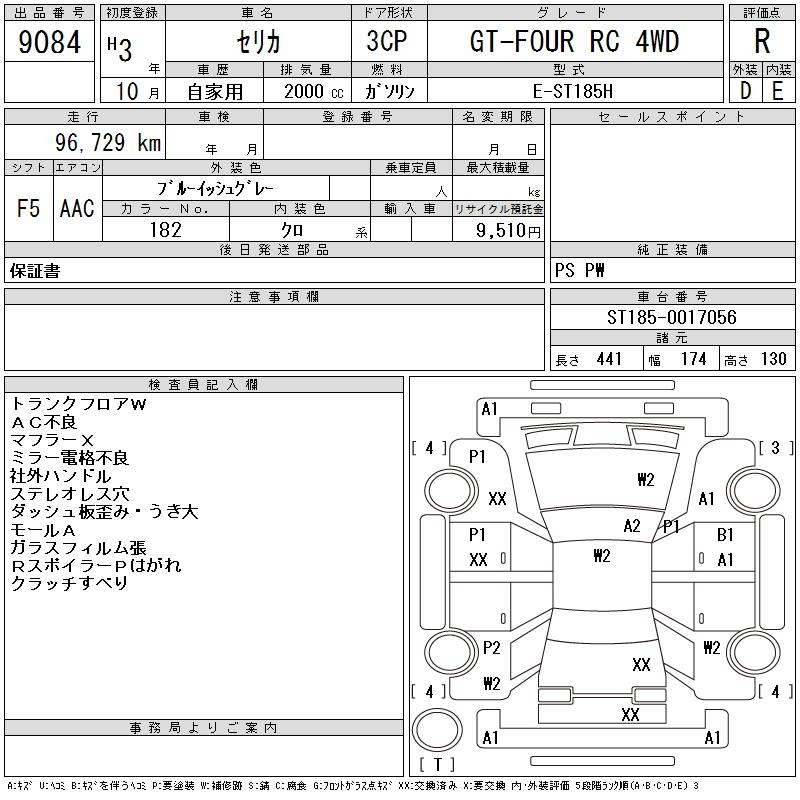 20 days later the same car appeared at the auctions, however at a different auction house roughly 900km away in Tokyo. The car looks to have a much improved exterior, obviously had some minor panel beating and paint correction done. The interior looks very clean and does deserve the listed C grading.
It's amazing how a little effort can go a long way in getting you that extra dollar in a car sale. I'm sure there was money spent to make it better and cleaner but in my opinion I don't think there was a lot spent. I'd say $500.
Final auction sale - 29th August 2018
97,000km
R Grading
C Interior
C Exterior
Sale Price $7,524