One of the most good looking R34 GT-R specs is now for sale at Tradecarview at a reasonable $116,000 USD (NOT) that's a lot of money for a near standard car. But wait... is it really standard? No not at all! This has some rather interesting era specific modifications!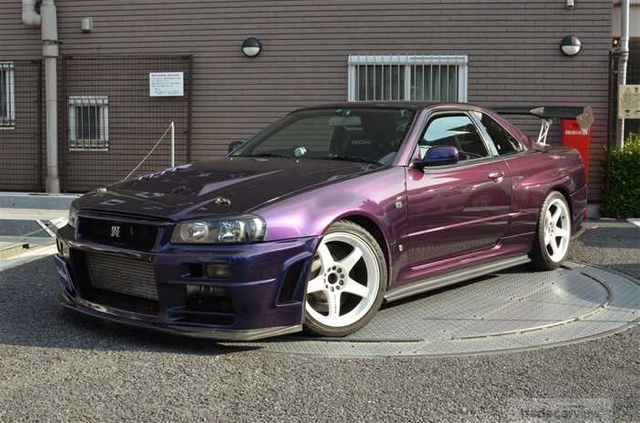 It's as if the previous owner bought and modified it back the year 2000 and never touched it again!
It's current mileage boasts a low 51,000km and it's exterior quality is actually on point, less a large racerboy wing on the back. Other than that it still looks pretty good with it's original Midnight Purple paint colour.
This particular car as mentioned above has some older mechanical parts along with similar aged electronics. Here's what I can see from the photos.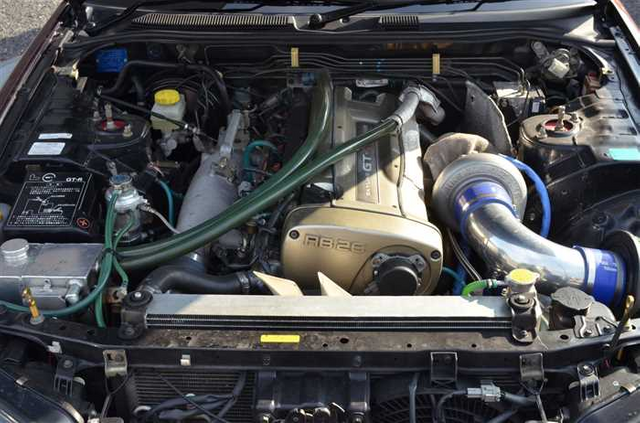 HKS EVC 4
HKS Silent HiPower Exhaust (maybe)
HKS Circuit attack counter (Tells me he's been out racing perhaps?)
HKS Boost Gauge
HKS F-CON Pro
HKS T04Z Turbo
Custom Front Mount Intercooler
Custom fuel system
Big Endless brakes
Recaro Racing seat
Oil catch tank
Coilovers - Not sure on brand
What do you guys think of this R34 GT-R? Worth the money?