Am I really envious? Well actually no, it's not in my nature but it fit well with the photo!
Green with envy: Defined as being very unhappy because someone has something that you want. Synonyms would be jealous and covetous.
This Vehicle Caught my Eye Today!
Today @lellabird60 and I were in Lugano and we saw this beauty roar by us. We both loved the sound, the shape and the color and so we stopped for a moment to have a look.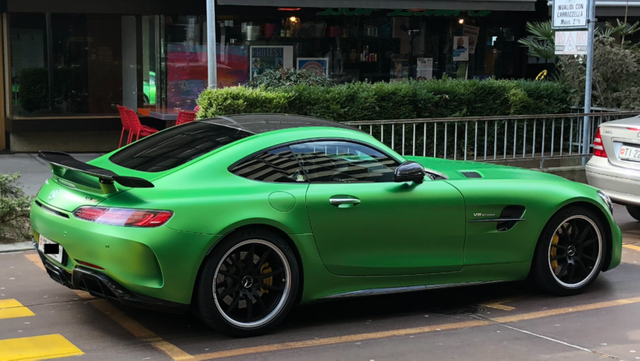 This Roadster made by Mercedes comes in The Old Dog's favorite color!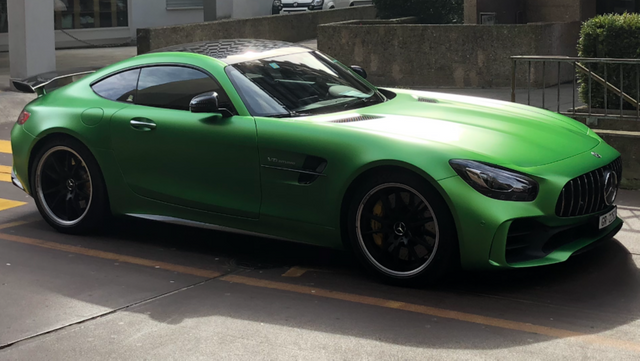 It looks even sleeker and more powerful from the front!
When Crypto Moons Again
Actually at the top of the last crypto moon run I could have bought this car for chump change! :)
I'm sure that I'd never buy a exotic car because I believe in the old adage: "Buy the cheapest car that your ego can afford!" On the other hand I'd love to take it for a spin! It looks like a lot of fun to drive! 
What About You?
Are you a fan of sporty or exotic cars?
Would you ever purchase one?
If you own a car do you like it?
Do you think that crypto will moon again?
Thanks for following me on my travels and I look forward to sharing my adventures with you. 
 
Until next time,     
@kus-knee (The Old Dog) 

Let's Succeed Together!