Did you know about this race car event, Solitude Revival ?
I only learned about it this weekend. Every two years, the Solitude Racetrack near Stuttgart (Porsche headquarters) becomes the site of a classic car event with some examples of the Porsche Museum including the iconic 804 Formula 1, 917 KH Gulf (first Porsche overall victory at Le Mans) or 550 Spyder...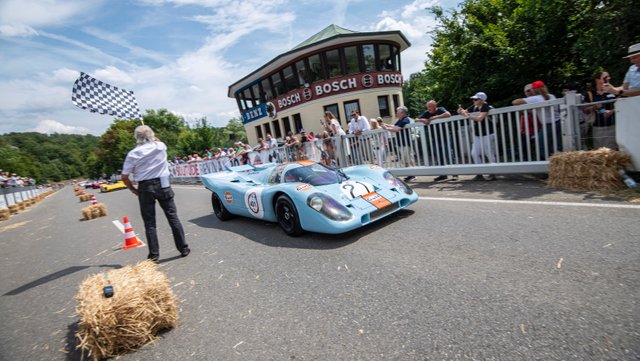 Porsche 917 KH Gulf
It must be incredible to see all this cars (400 historic cars !) on demonstrations with great pilots behind the wheel in this circuit (11.7 kilometres long) lost in the middle of the forest.
For example, Stéphane Ortelli, 1998 Mans winner with the 911 GT1, took out on the track the Porsche 917 KH and after shared his driving sensations with Hans Herrmann who won 1970 Le Mans with 917 K.
Cool concept...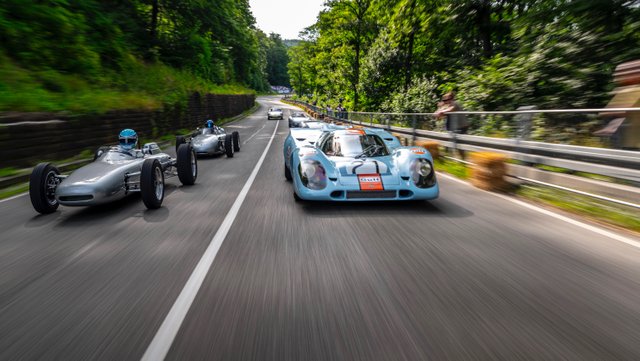 "Its sound, its acceleration, just how brilliantly everything works – it's extremely impressive." - Stéphane Ortelli
Another great car took part of this race, the 356 B 2000 GS Carrera GTL Abarth, race car from the 60's, also from the Porsche Museum.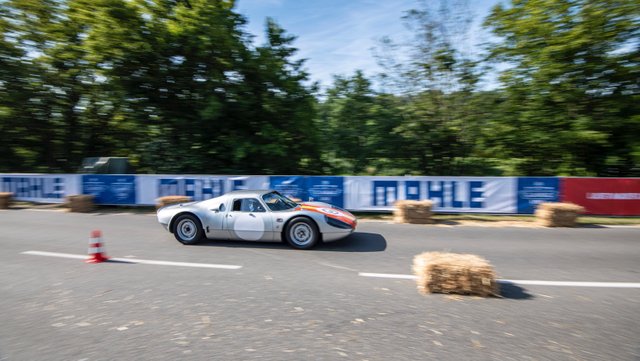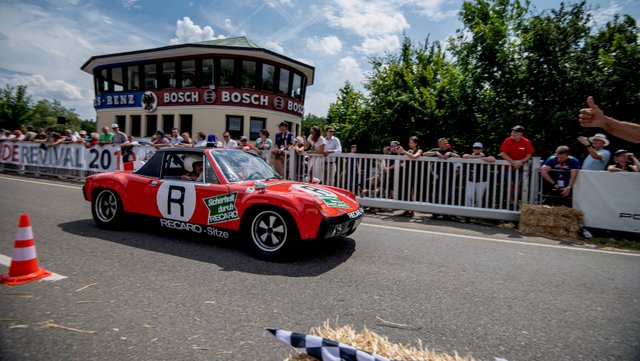 Now, we have to wait until 2021 for another chance to see this stunning cars...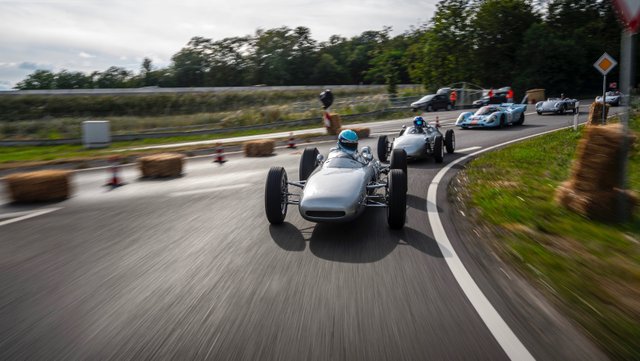 I can't imagine a crash :-)
Sources

Solitude Revival
Porsche News
Porsche Museum
Last Posts on Car

Porsche 911 Carrera RS 2.7
Aston Martin DB2
Porsche 718 RS 60
Aston Martin DB5 Bond Car
Toyata Land Cruiser FJ45