They say beauty is in the eye of the beholder, but what about ugliness? Is there a standard for ugly? I am not talking about people here, because quite simply when it comes to the human form beauty truly is in the eye of the beholder. Somebody I find plain or unattractive, you may find gorgeous.
No I'm talking about inanimate objects here, and not necessarily art. More the things that make up our daily lives that have been designed, in some cases, to almost overtake their function.
Again with these things there is an element of subjectivity, for instance I find the Bugatti Veyron super car a thing of beauty and most Lamborghinis leave me cold. Whereas you may differ in the extreme.
However I'm talking about things that everyone, or almost everyone find universally ugly. Is there such a thing? Can we objectively say that a particular object is so resoundingly disgusting, so jarring to the senses, that nobody in their right mind would find it attractive?
A Four Wheeled Mistake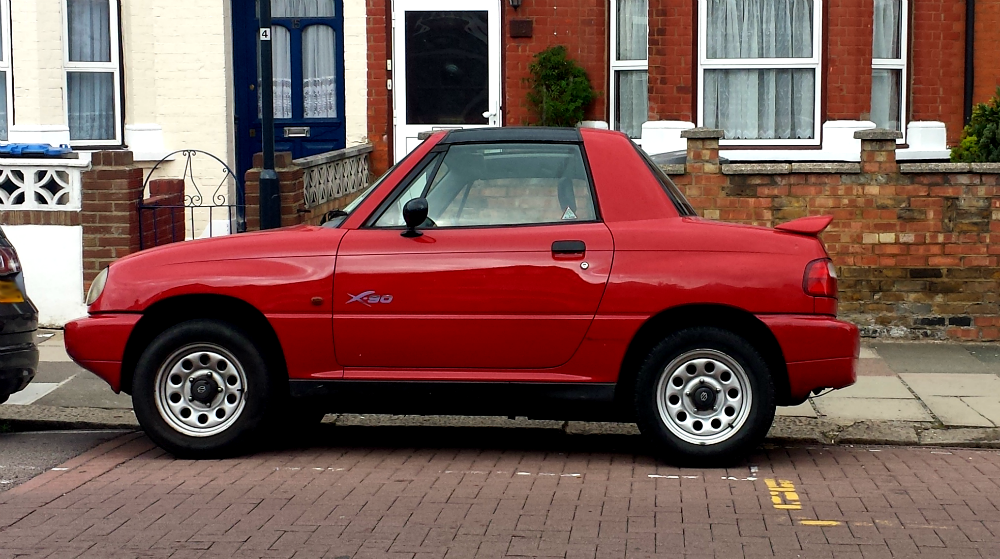 Enter the Suzuki X90, if you know them at all, then you know that Suzuki are primarily known as motorcycle manufacturers. They make pretty nice bikes, I have owned one in the past (1990 GSXR 750) and I loved the design of it.
In fact that bike with it's 'L' frame was considered a design classic, and was an example whereby the design overtook the function. Because that 'L' frame was not the best way to deliver power to the back wheel, but it looked good.
Also we have motorbikes like Ducati, in particular the 916. For years Ducati refused to redesign their frame in order to win races, preferring instead the wonderful aesthetic of their distinctive tubular frame.
Now however, I believe I've seen the exact opposite of a design classic. A car so ugly that I cannot help but stop and stare at it every time I pass it in the street. It is as if somebody was given a task to try and build the worst motorcar of all time, one that would never be surpassed in sheer monstrosity.
Family Test
I told my daughter and her mother both about this car, I tried to explain just how bad it was. They asked to see pictures, unfortunately I did not have my phone with me at the time.
I assured them that there was something special about the sheer unsightliness about this repulsive monstrosity. As I explained it to them I could see that they couldn't quite grasp just how hideous this hunk of metal was.
A couple of days ago as I was walking the dog with my daughter, we spied it and I exclaimed; "Look! It's that ugly car I was telling you about."
"Oh my God!" My daughter exclaimed. She agreed with me that it was truly revolting. Though for some reason she liked the seat covers, which I believe are vomit-inducing. Again my phone had run out of battery so I couldn't take a picture for wifey.
Today however the planets aligned, the car was there and I had a phone that was charged enough to take a piccy.
The Horror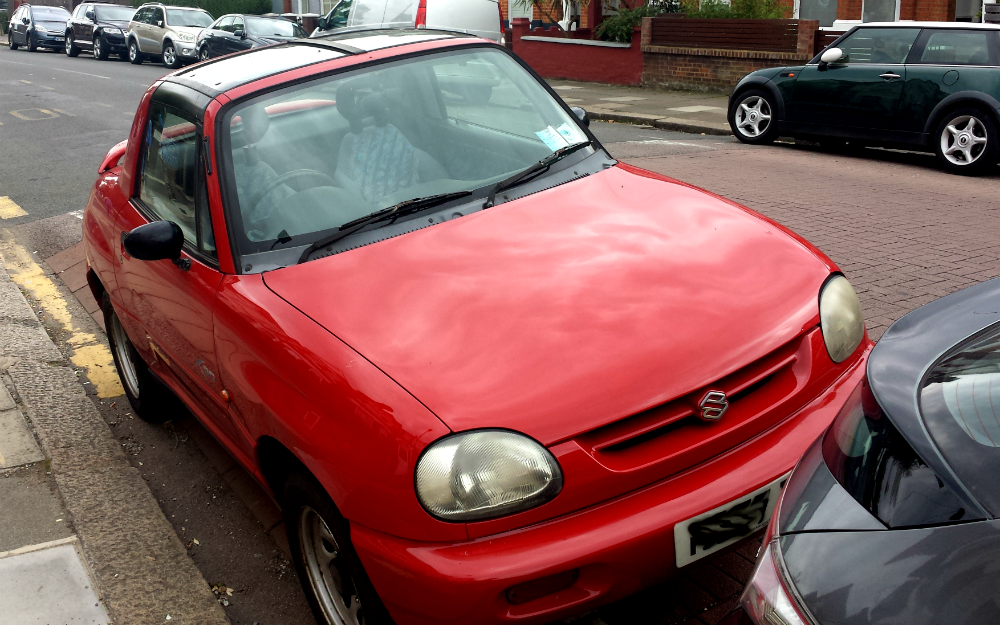 When I showed it to my girlfriend she actually recoiled, she had never seen something that so offended her sense of design and jolted her aesthetic appreciation so much.
Both I and my daughter agreed that it almost came round full circle. That somehow its homeliness was a kind of beauty in itself, a really ugly beauty, but a beauty nonetheless!
The Ugly Formula
You may have heard of the golden ratio, 1:1.6. It is one that we find pleasing and can be found in human design and nature alike.
Now the golden ratio and subsequently spiral have been over egged a hell of a lot, especially by numerologists, and mystics. However it is not mysterious at all, it just happens to be a ratio we find pleasing. Be it a TV screen or the face of a super model, the ratio can be found everywhere and is often used to entice us.
What I'm interested in though, is the possibility of the golden ratio's evil twin. A set of measurements that will always create a shape that pretty much everyone who can see properly will hate, and perhaps even people that can't.
Function?
Is there a point to all of this? If there is I can't see one. Clearly it's a great thing to be aware of the golden ratio if you are designing something. So perhaps it would be handy to know the turd ratio so that you could avoid it.
For now though I'll just keep my eye out for anything else as horrible as the Suzuki X90. Though I doubt I'll ever see such an object, I live in (a kind of perilous) hope though.
Failing that, I want to see the person - who my 7 year old daughter says; "must have no sense of fashion", - who dares to drive this heinous crime of an automobile. I want to see if a) they drive it in broad daylight, and b) if they hide their face whilst doing so.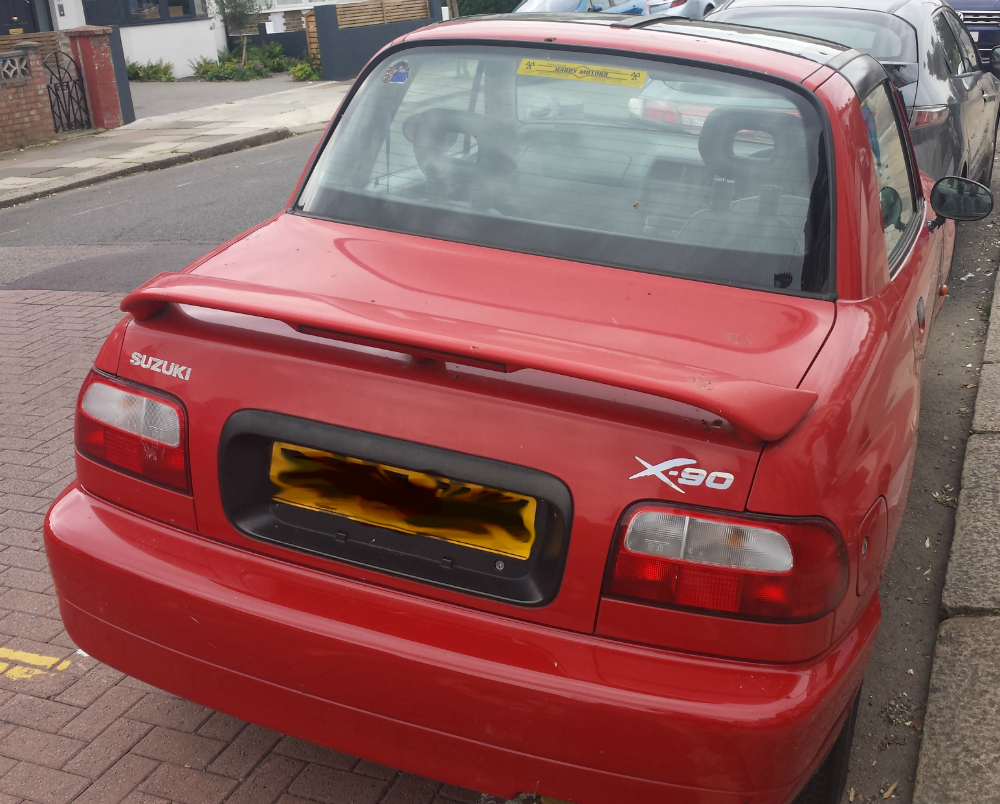 Just . . . no, no . . . make it stop!


WHAT DO YOU THINK OF THE SUSUKI X90; IS IT THE UGLIEST CAR OR EVEN UGLIEST THING YOU'VE EVER SEEN? OR IS THERE SOMEBODY OUT THERE (APART FROM THE OWNER) WHO ACTUALLY LIKES THIS THING?
OR MAYBE YOU'VE BOUGHT ONE OF THESE THINGS, IF SO WHY? WHAT IN THE NAME OF ALL THE STARS IN THE SKY WERE YOU THINKING OF AS YOU PARTED WITH ACTUAL MONEY FOR THIS THING? DO YOU DRIVE IT IN PUBLIC? DO YOU WEAR A MASK WHILE DRIVING? OR PERHAPS YOU ONLY DRIVE IT AT NIGHT?
AS EVER, LET ME KNOW BELOW!