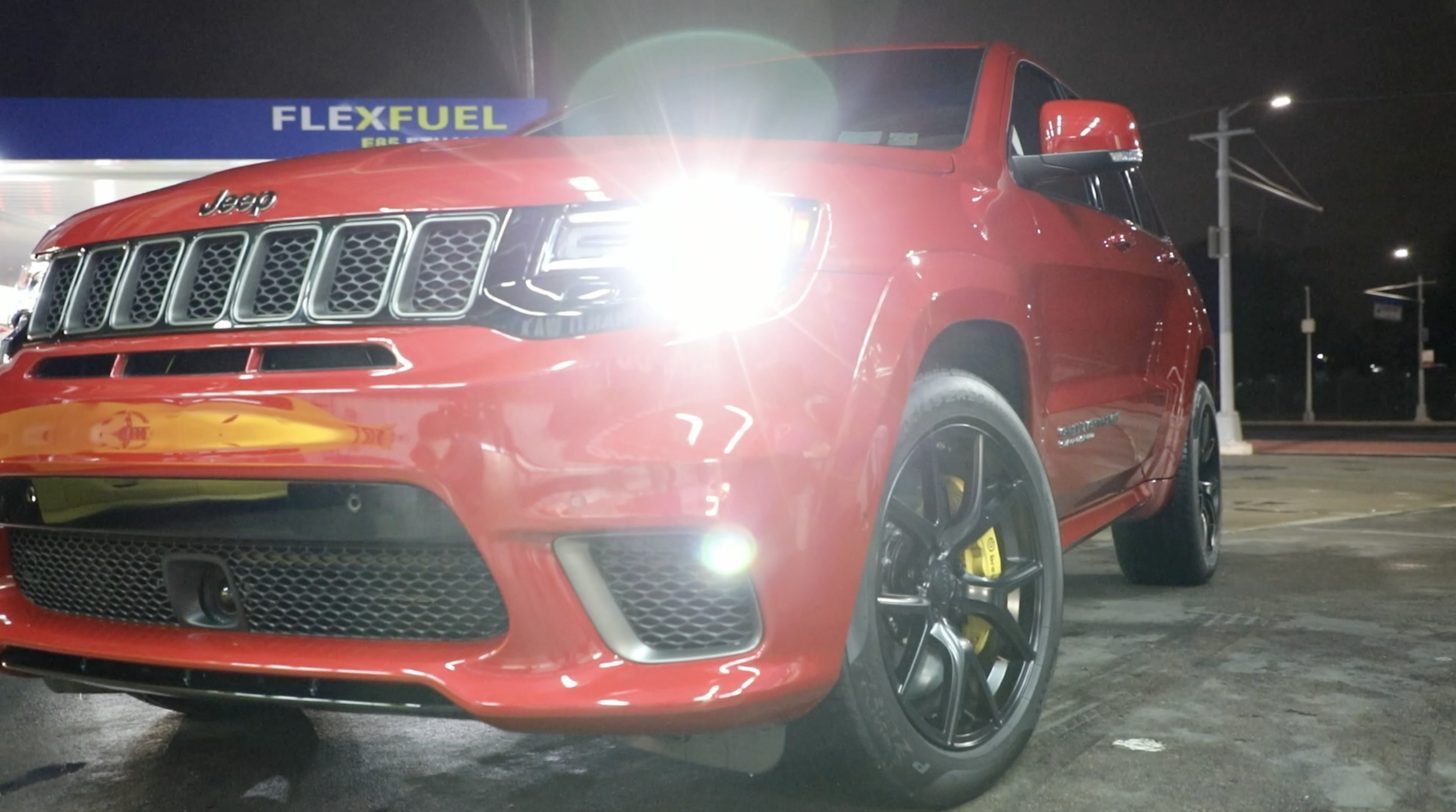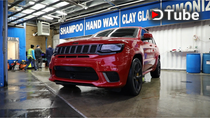 ---
Washing a car is something we think is easy, however when you buy an​ $87k plus ride, can you just wash it anywhere? Can you drive it through a car wash tunnel? Experts at Gas Sale on 68-27 Woodhaven Blvd. in Rego Park New York suggest you get a hand wash. With high-pressure​ power washers, and 4 guys with an eye better than a hawk will pay extra attention and make sure it looks better than new. I had the opportunity to capture these guys at work.
I was impressed to see how much time they spent on the different processes. First, ​they shot this water cannon​ and washed off any kind of dirt, mud or junk. Next, ​they spray foamed it with the same style gun only this time it was projecting a thick foam onto the body of the car. After letting it sit for a few mins, a few guys jumped right on top of that soap and began to wipe it down with a sponge and a furry glove that looked like a wet cat. In less than an hour, it was time to wash down this dripping wet Trackhawk.
The loud noise of the air compressor was buzzing as the crew air dried off the Jeep with a high powered air gun. Beads of water were flying off into the air. As one team was air drying the body another team was wiping it down with a shammy. It was a perfectly synchronized effort that made this car wash a visual feast. It was like the gears of a clock. Everyone knew what they were supposed​ to do, and how to maximize their time. Shortly after starting this wash, a yellow SRT Hellcat pulled up and got in line. The owner of the yellow Hellcat, @srt.hellcat has over 72k following on instagram.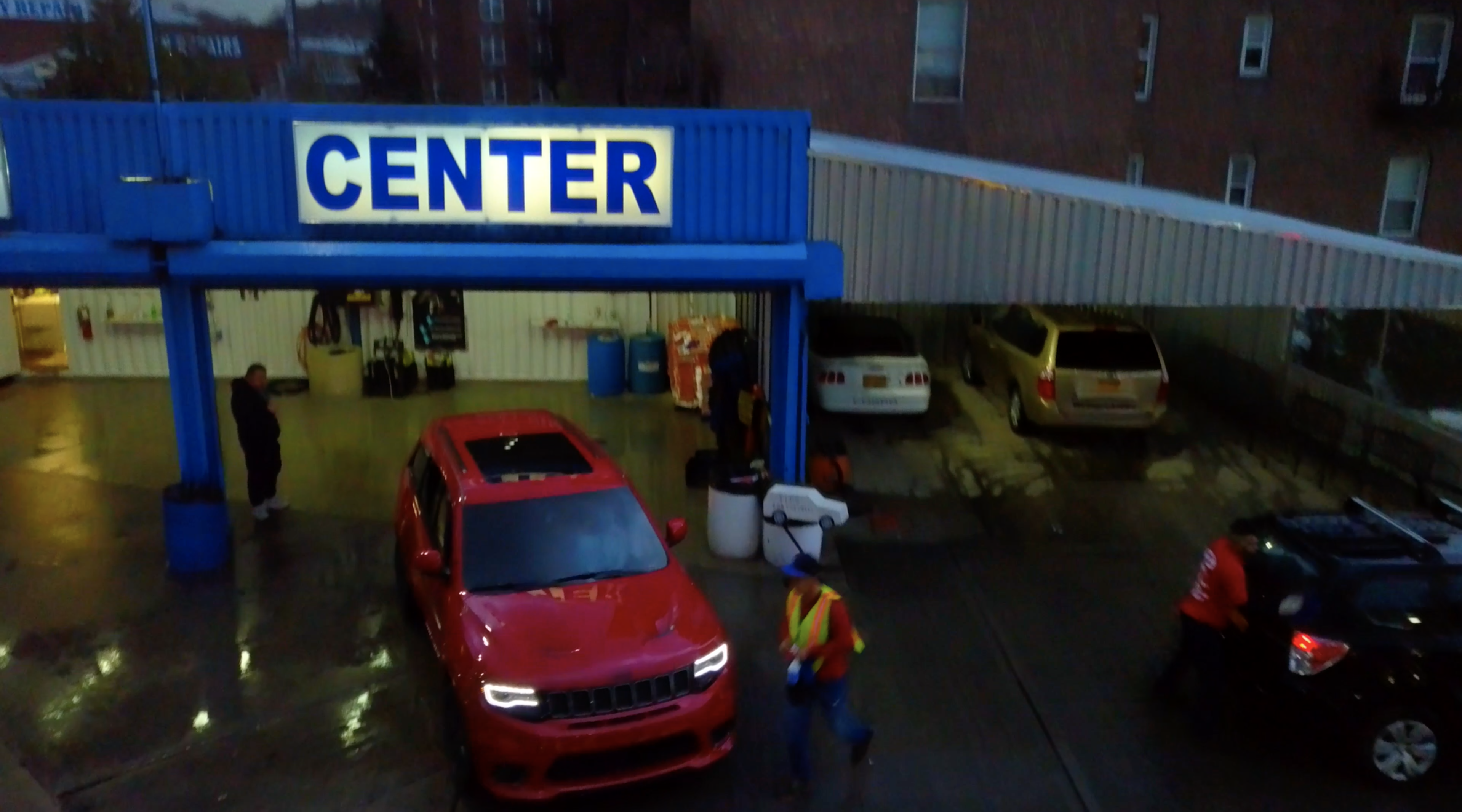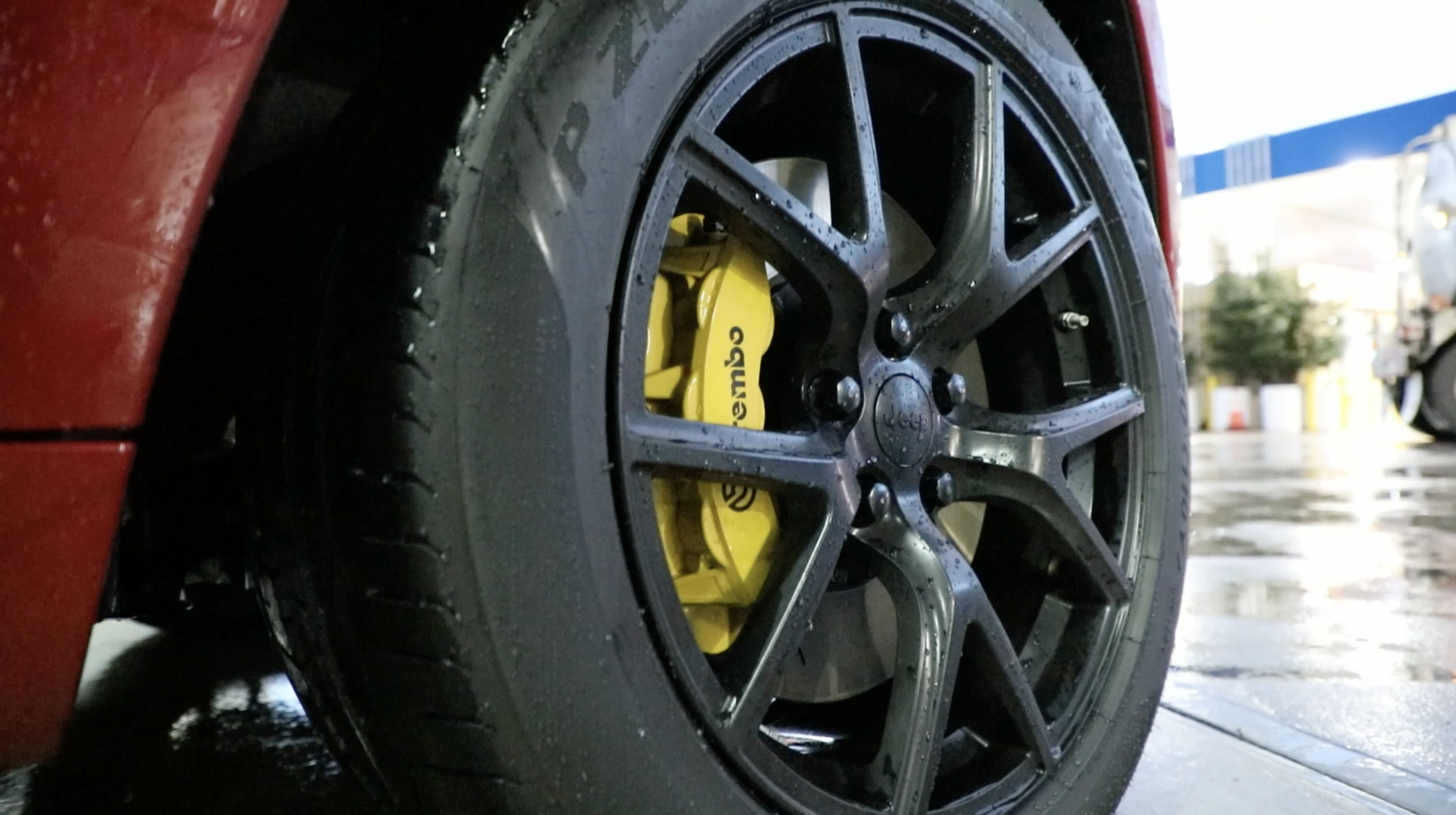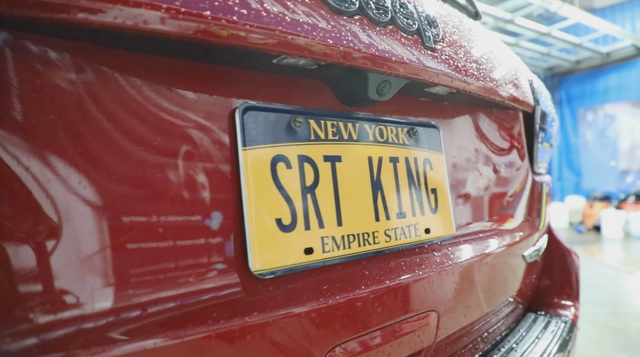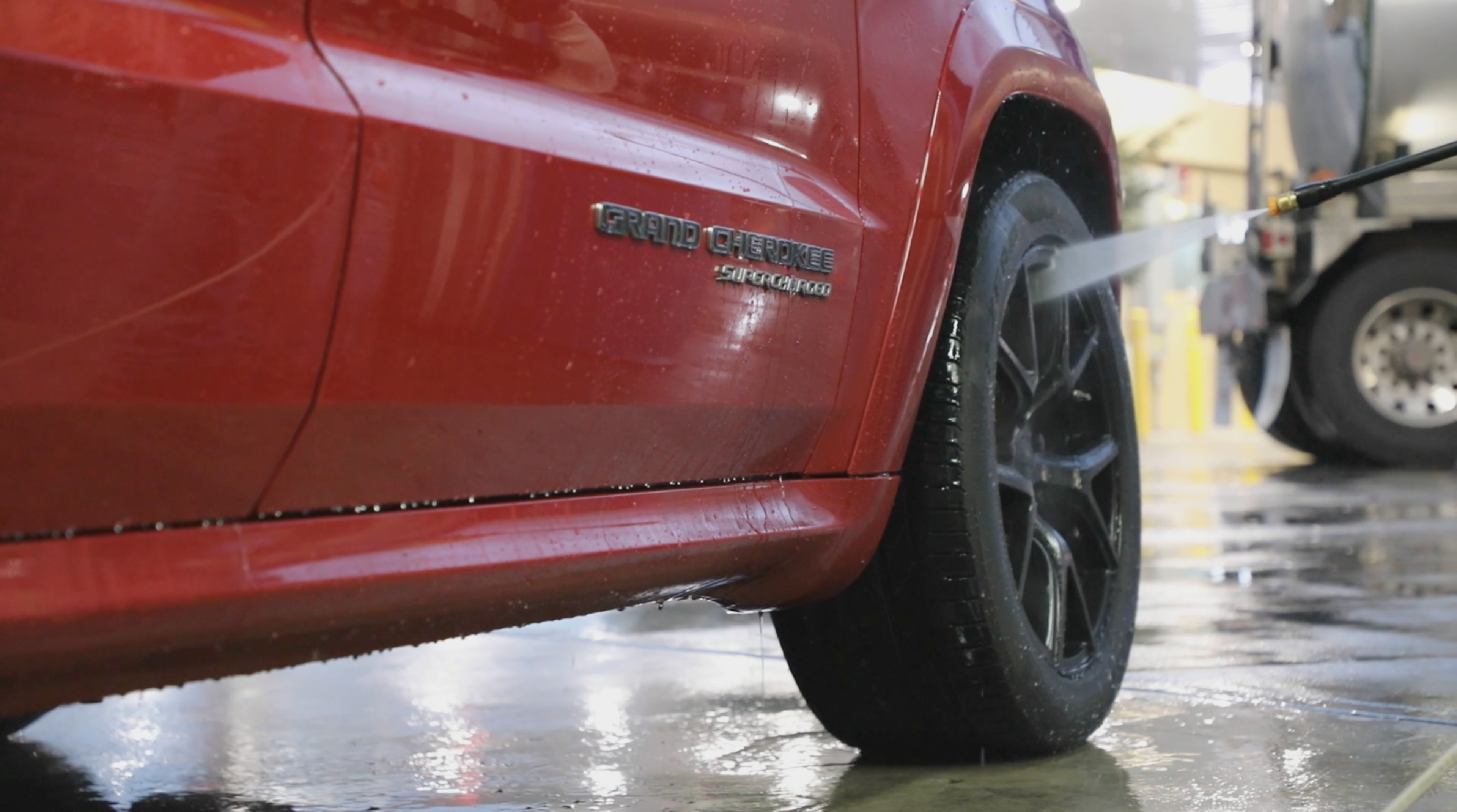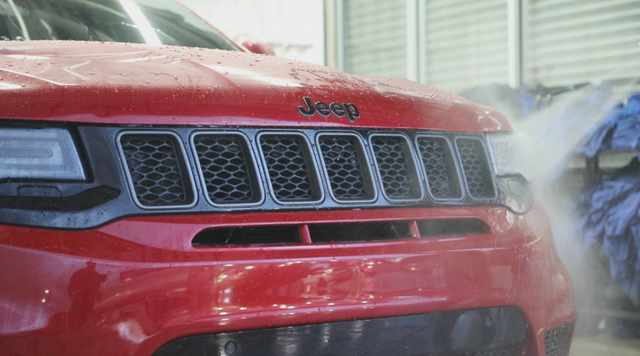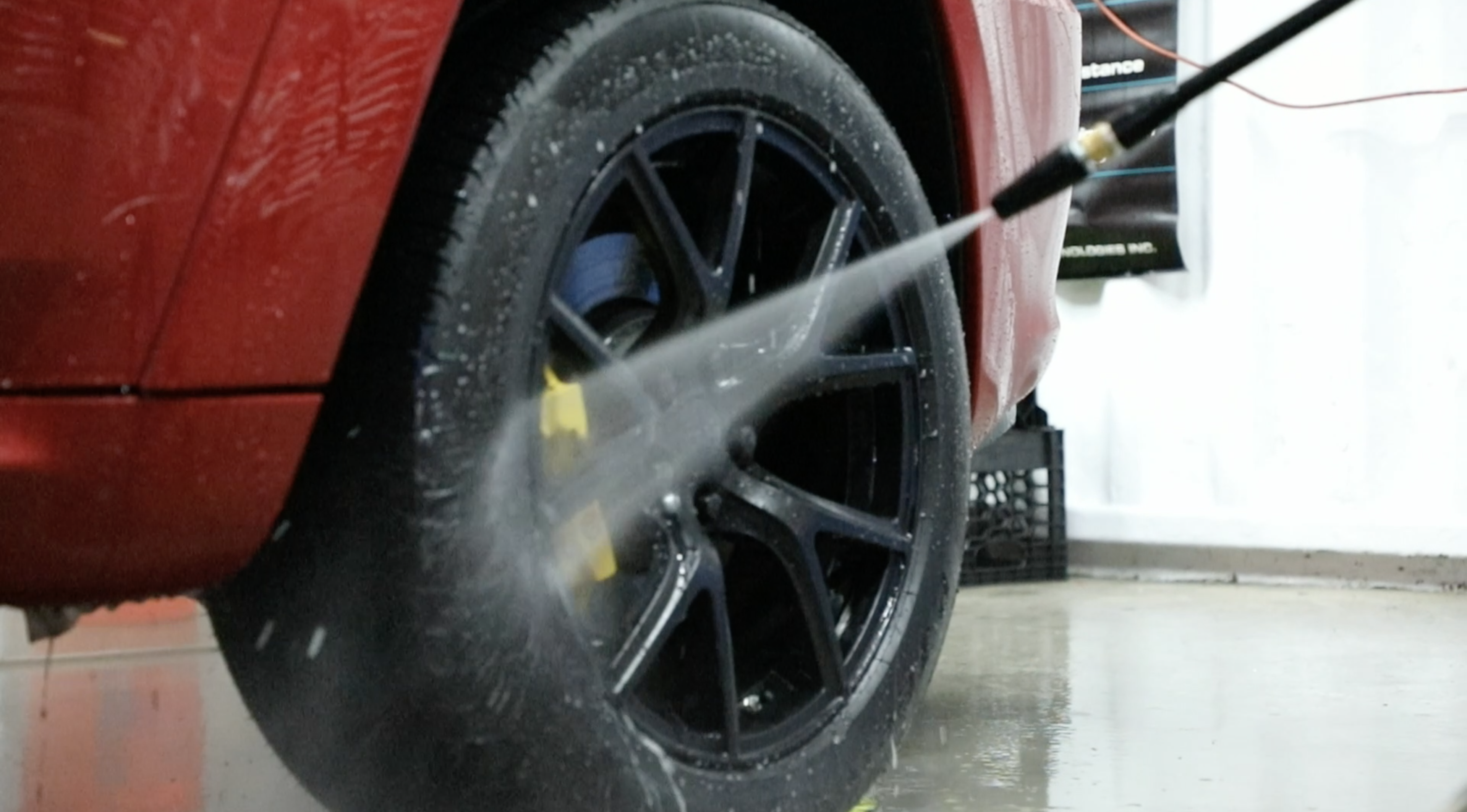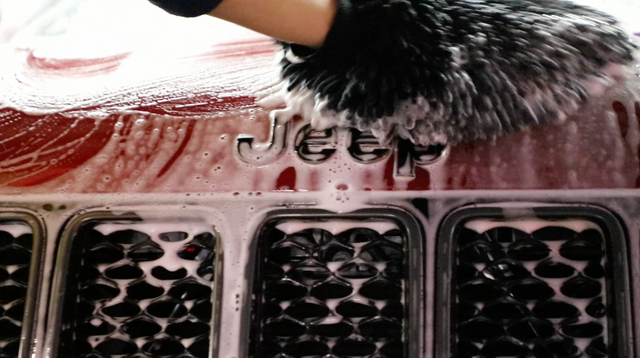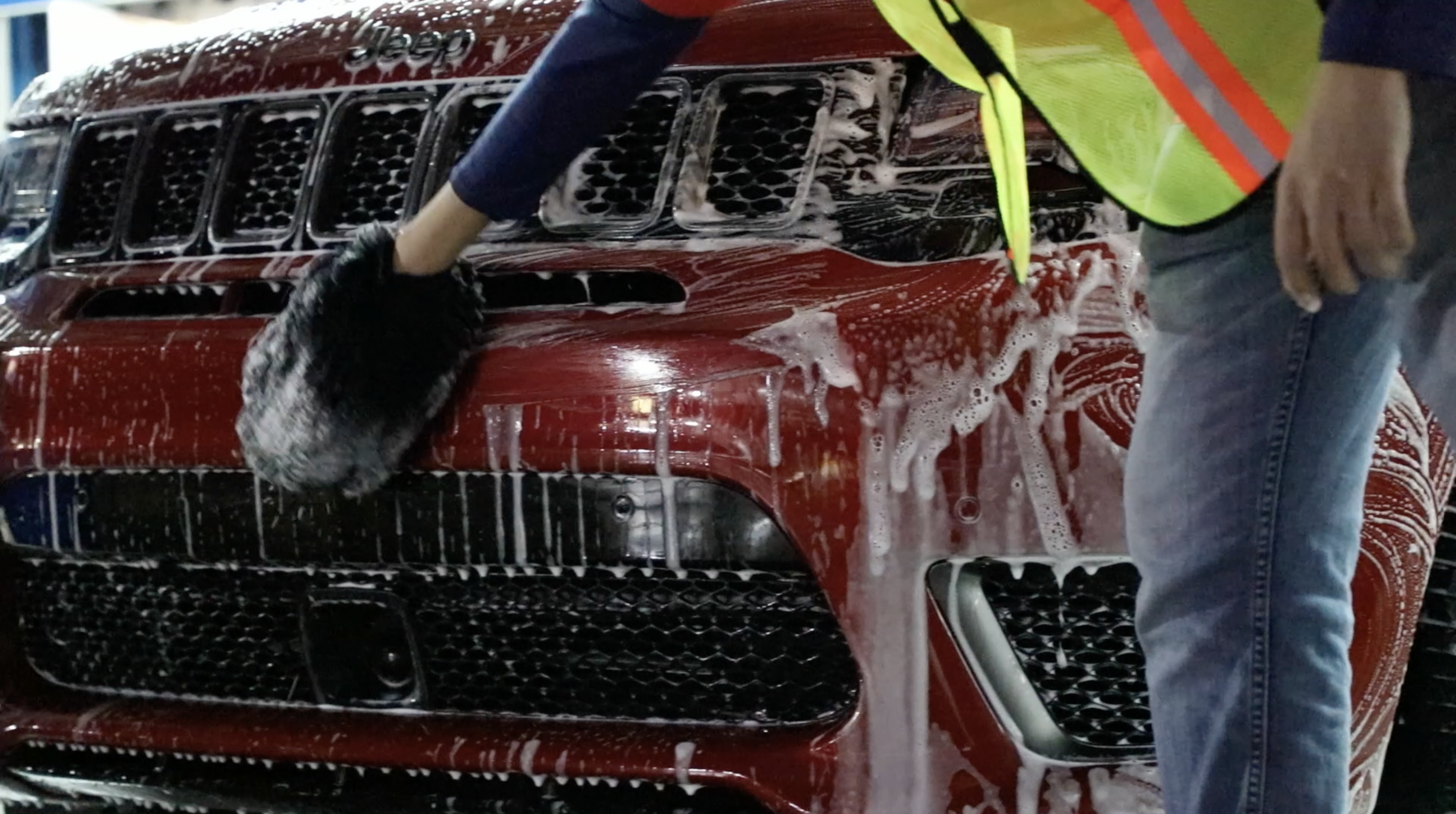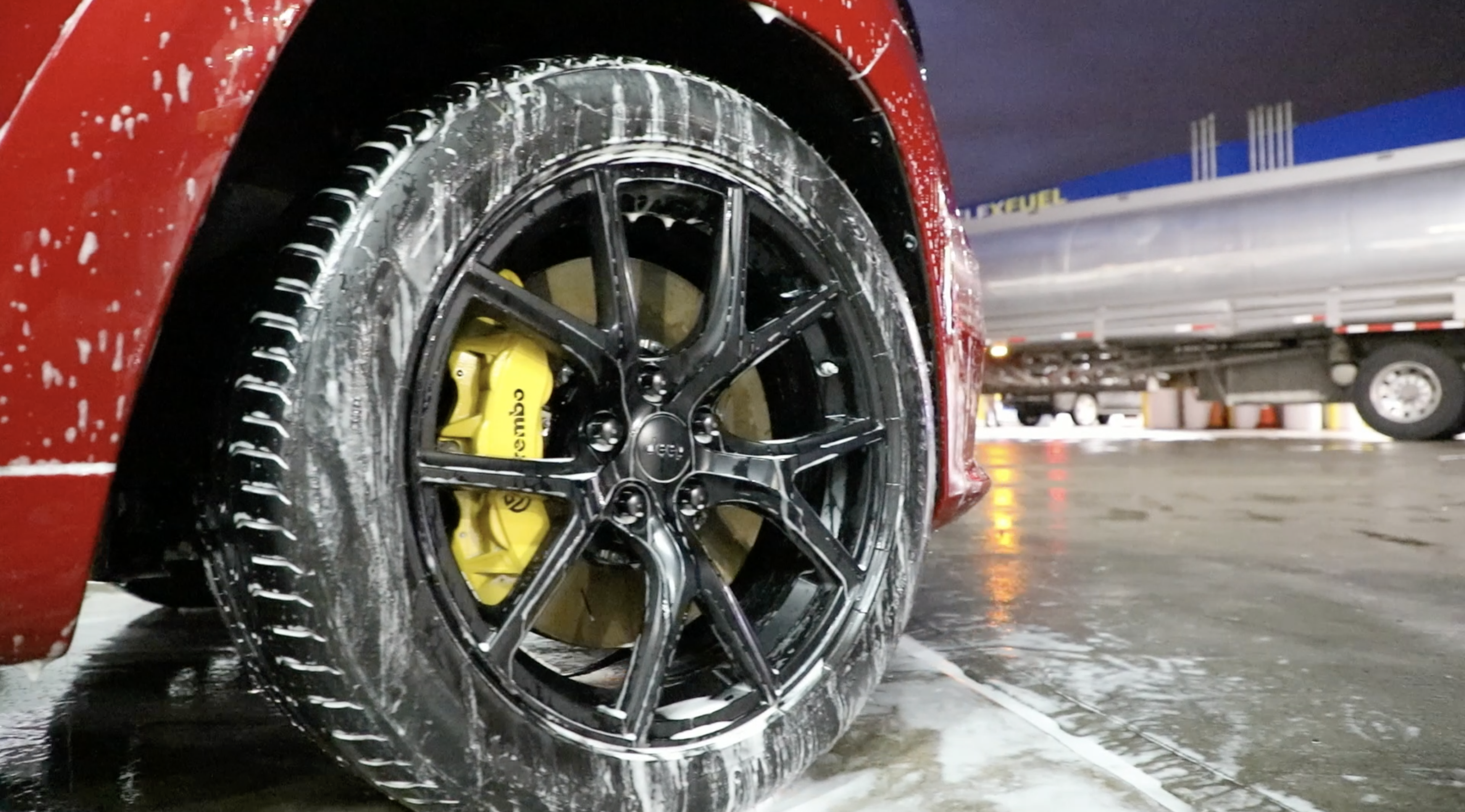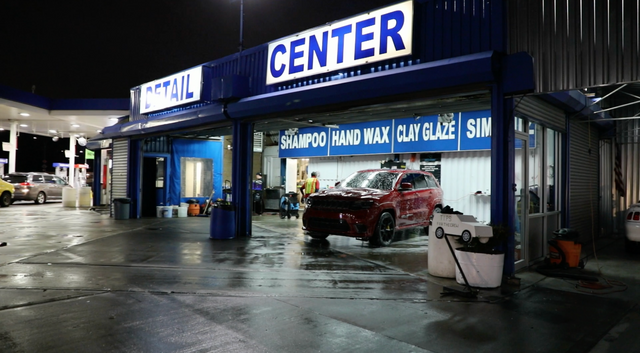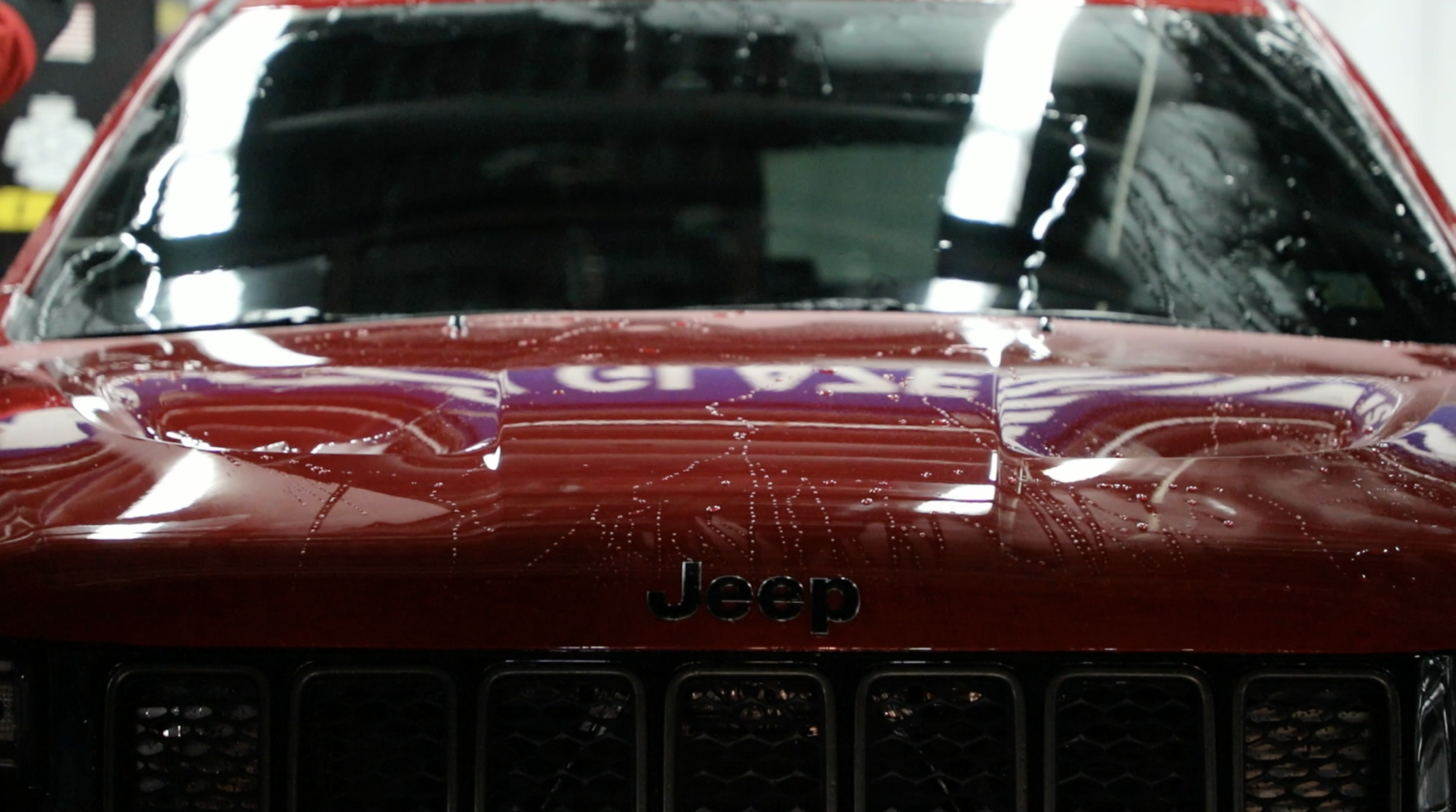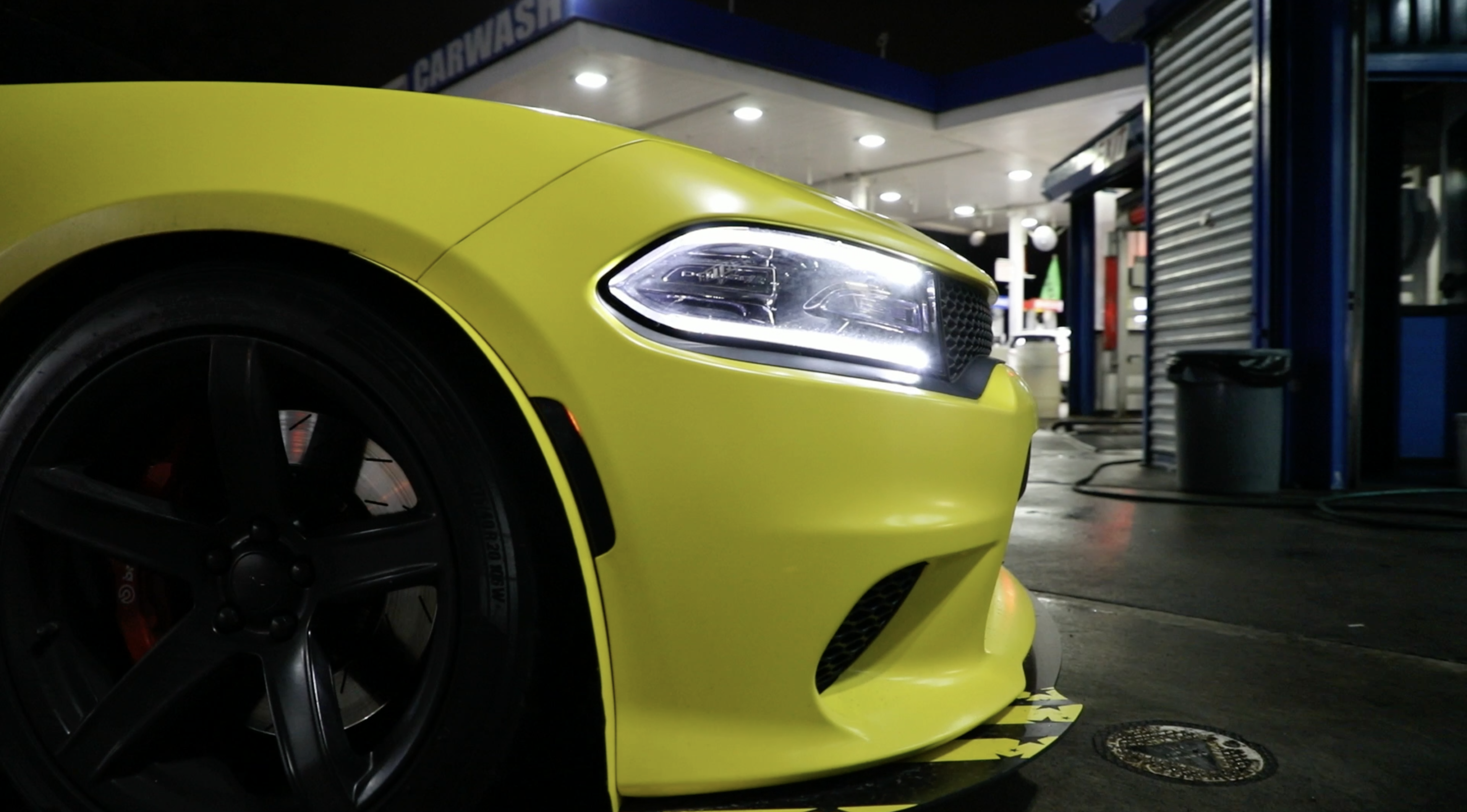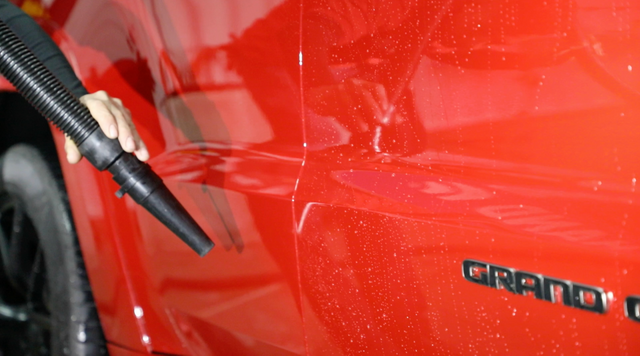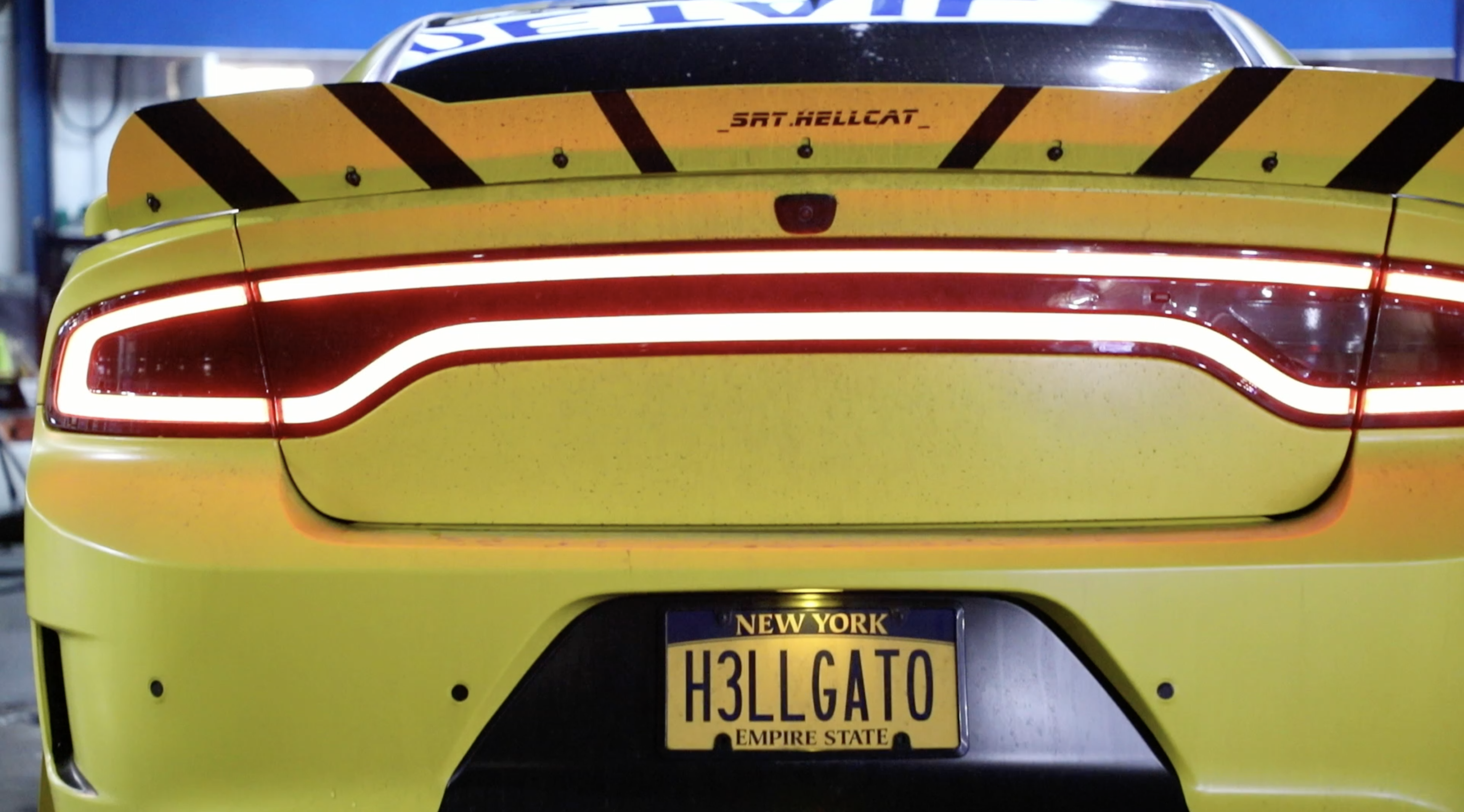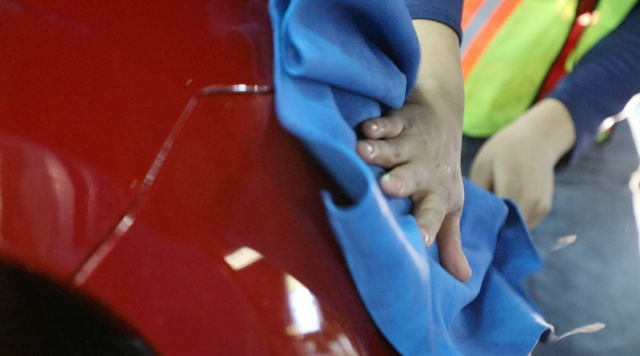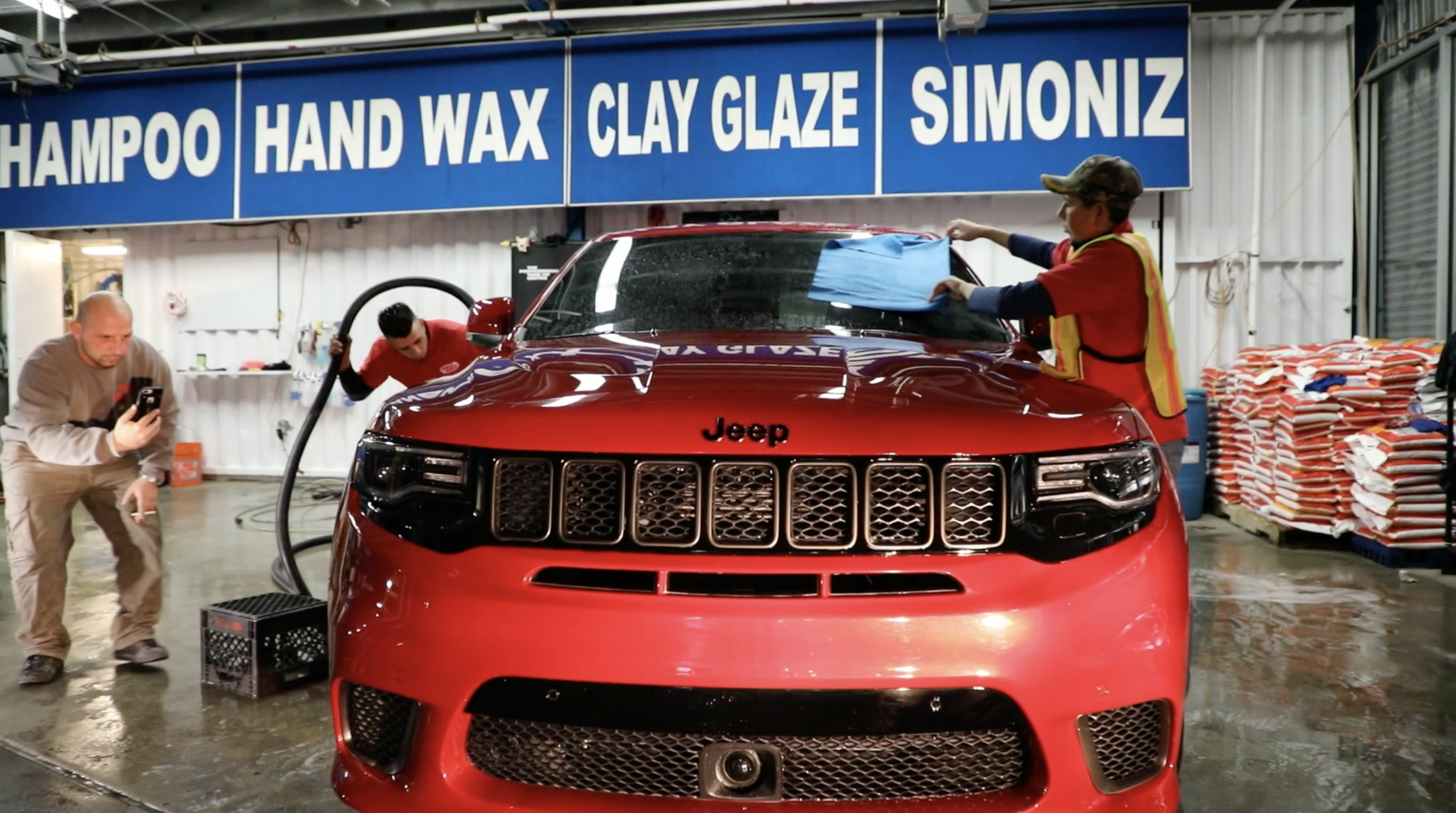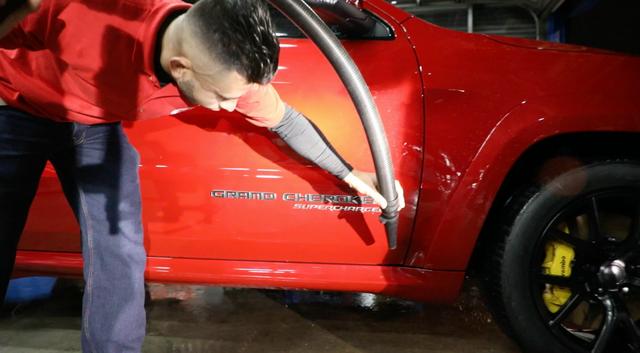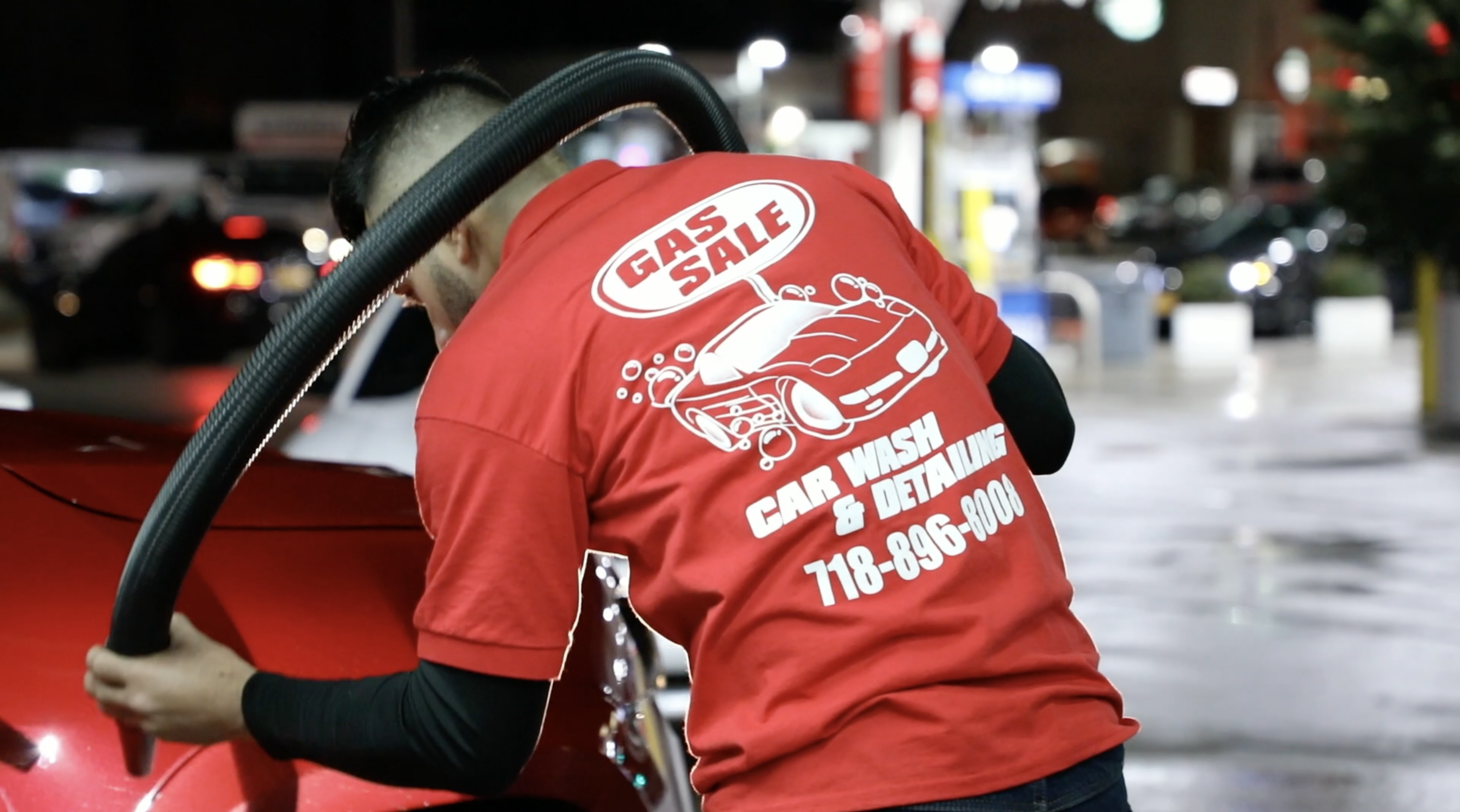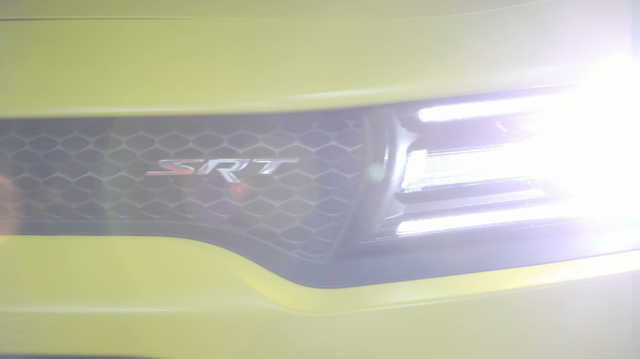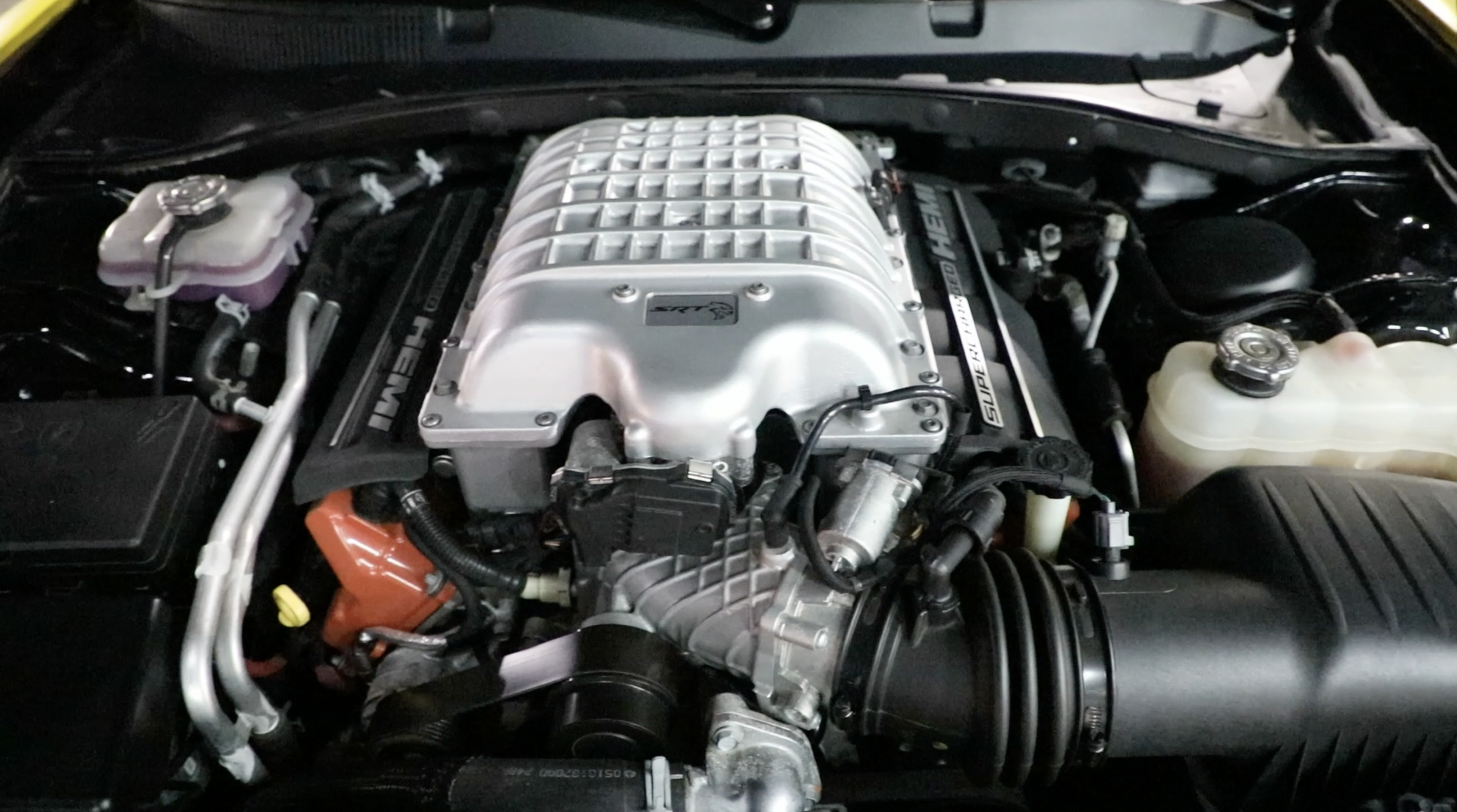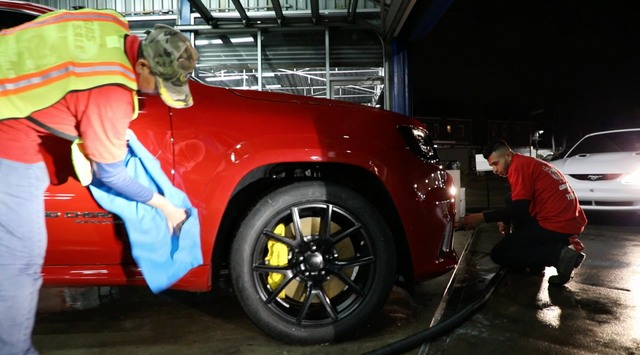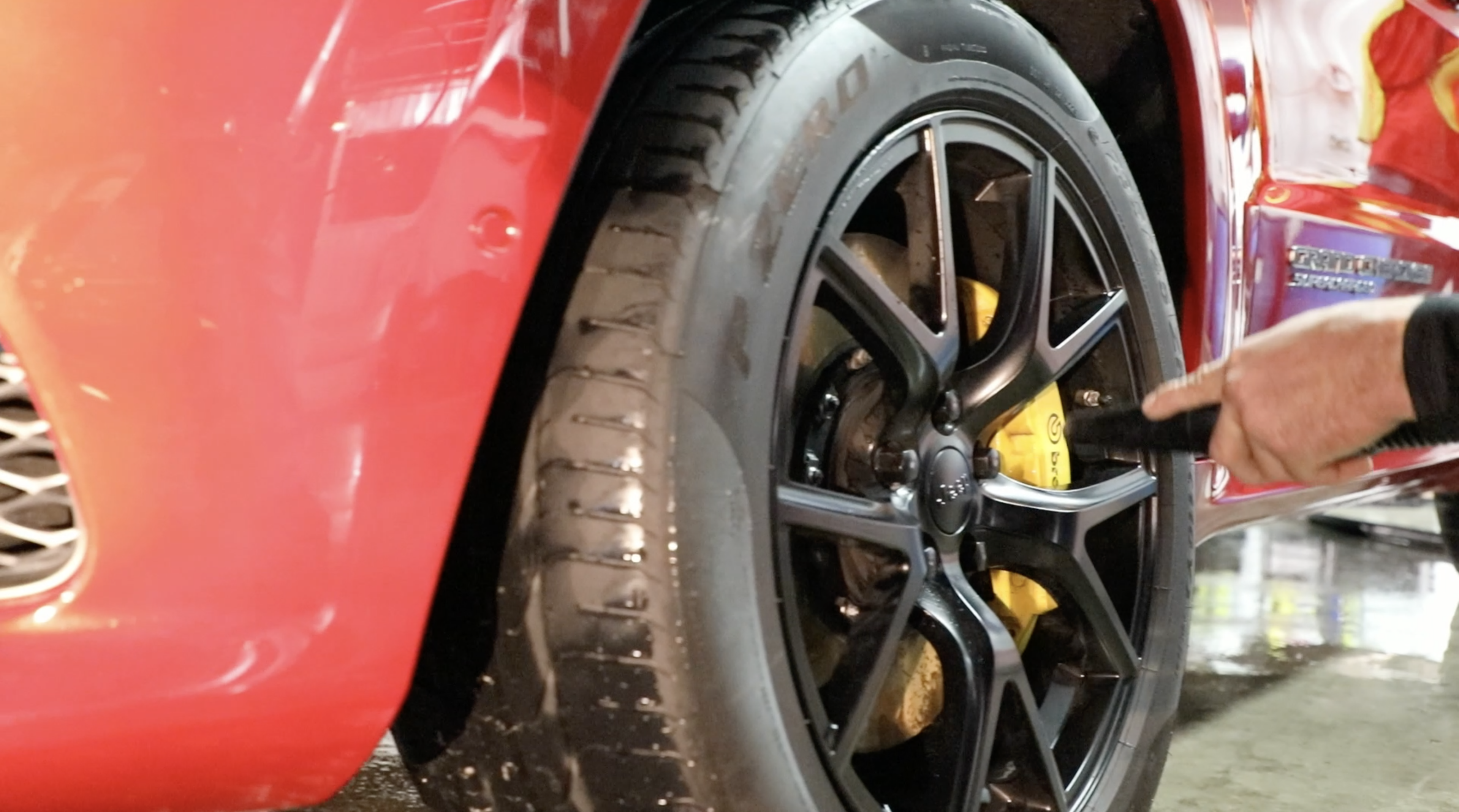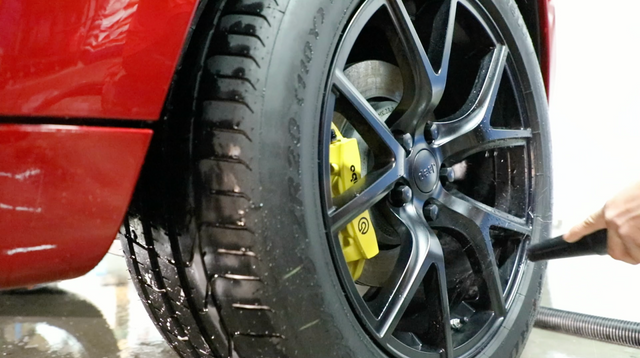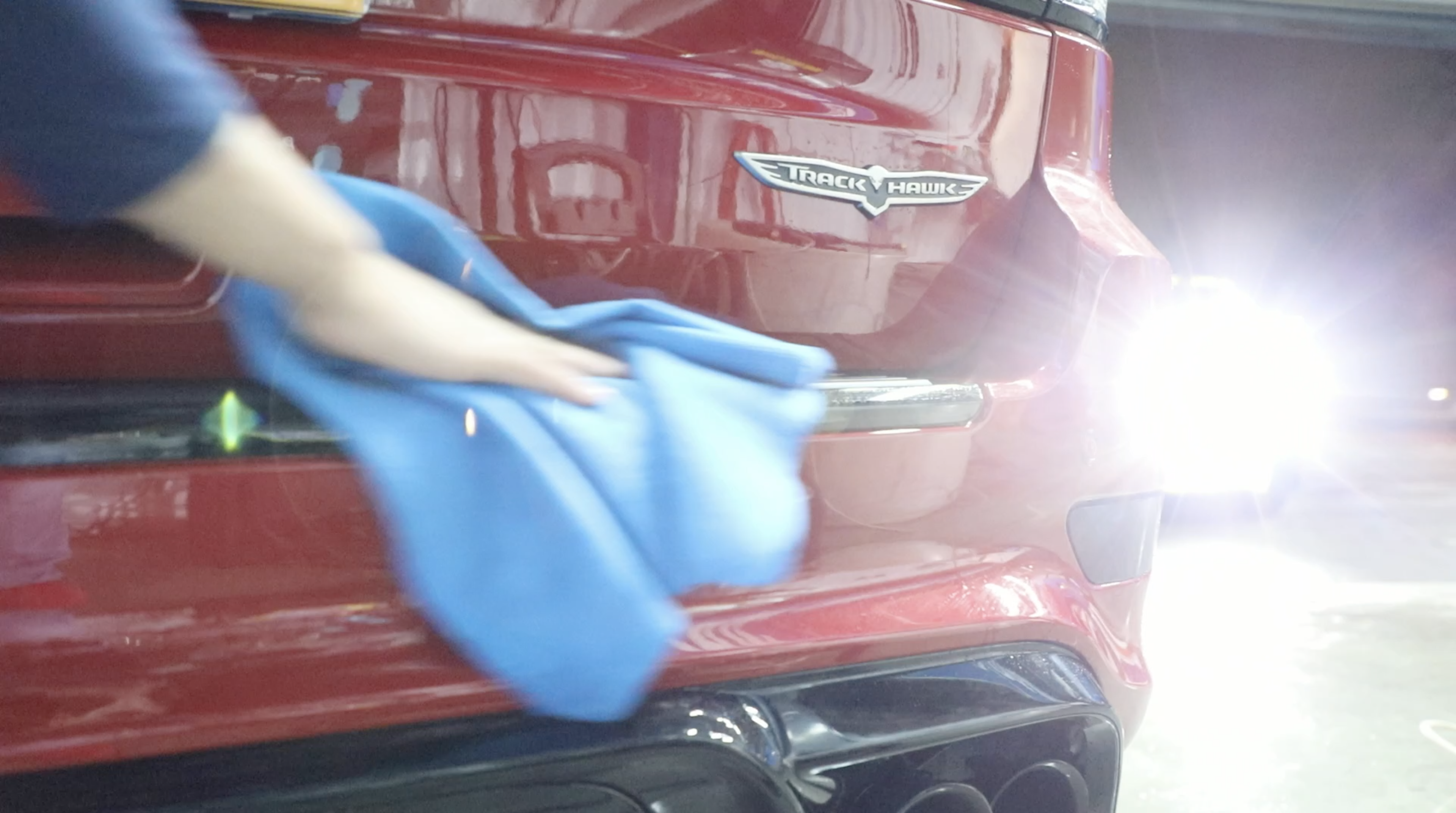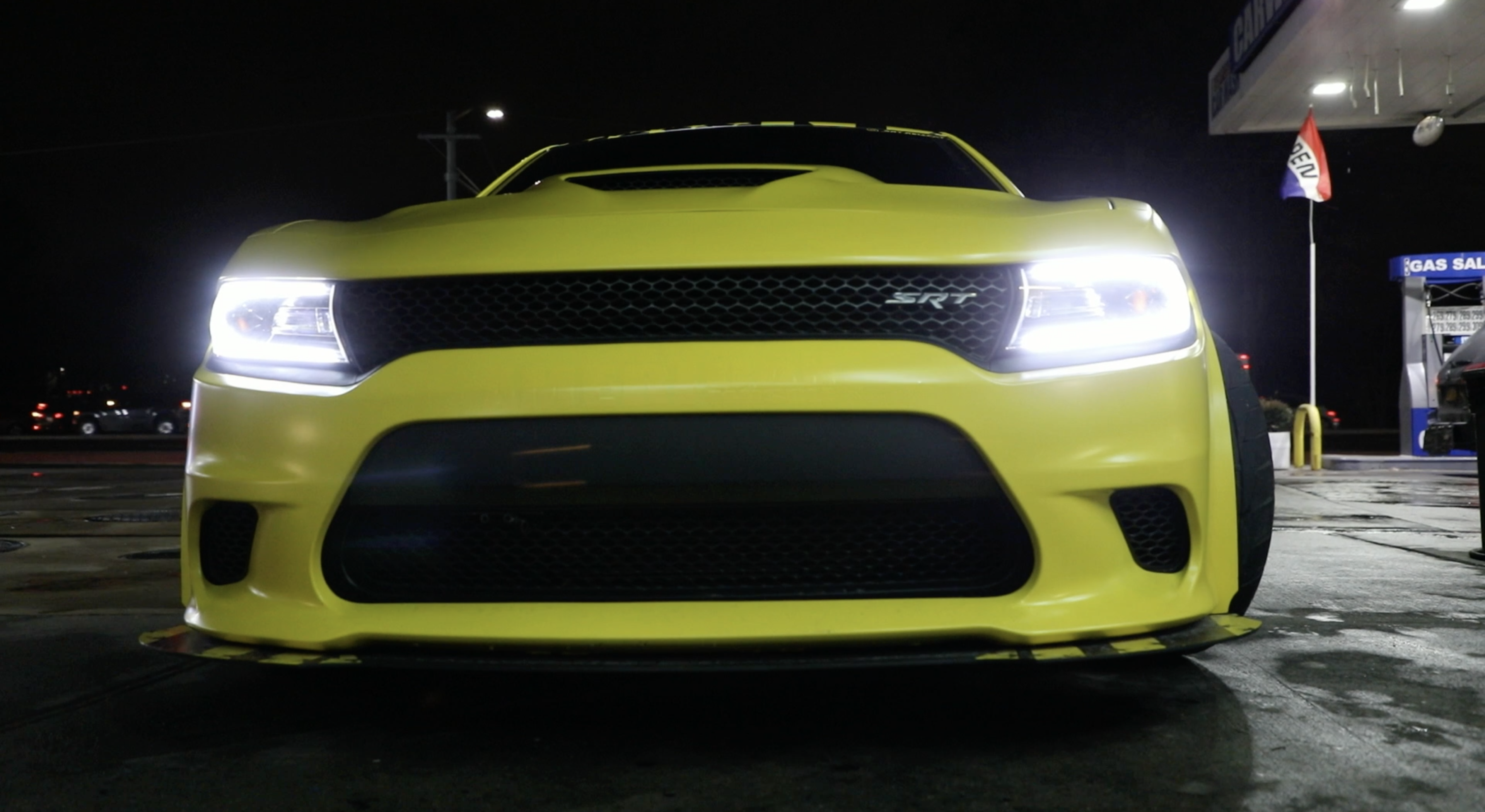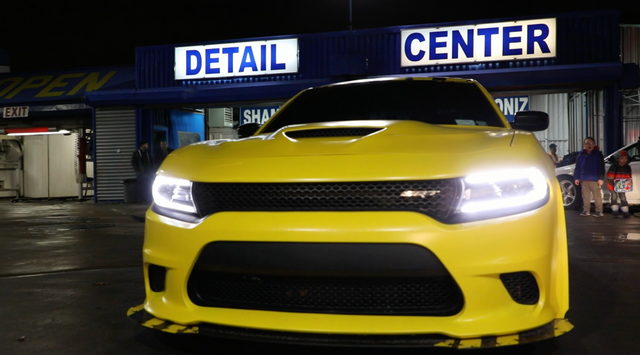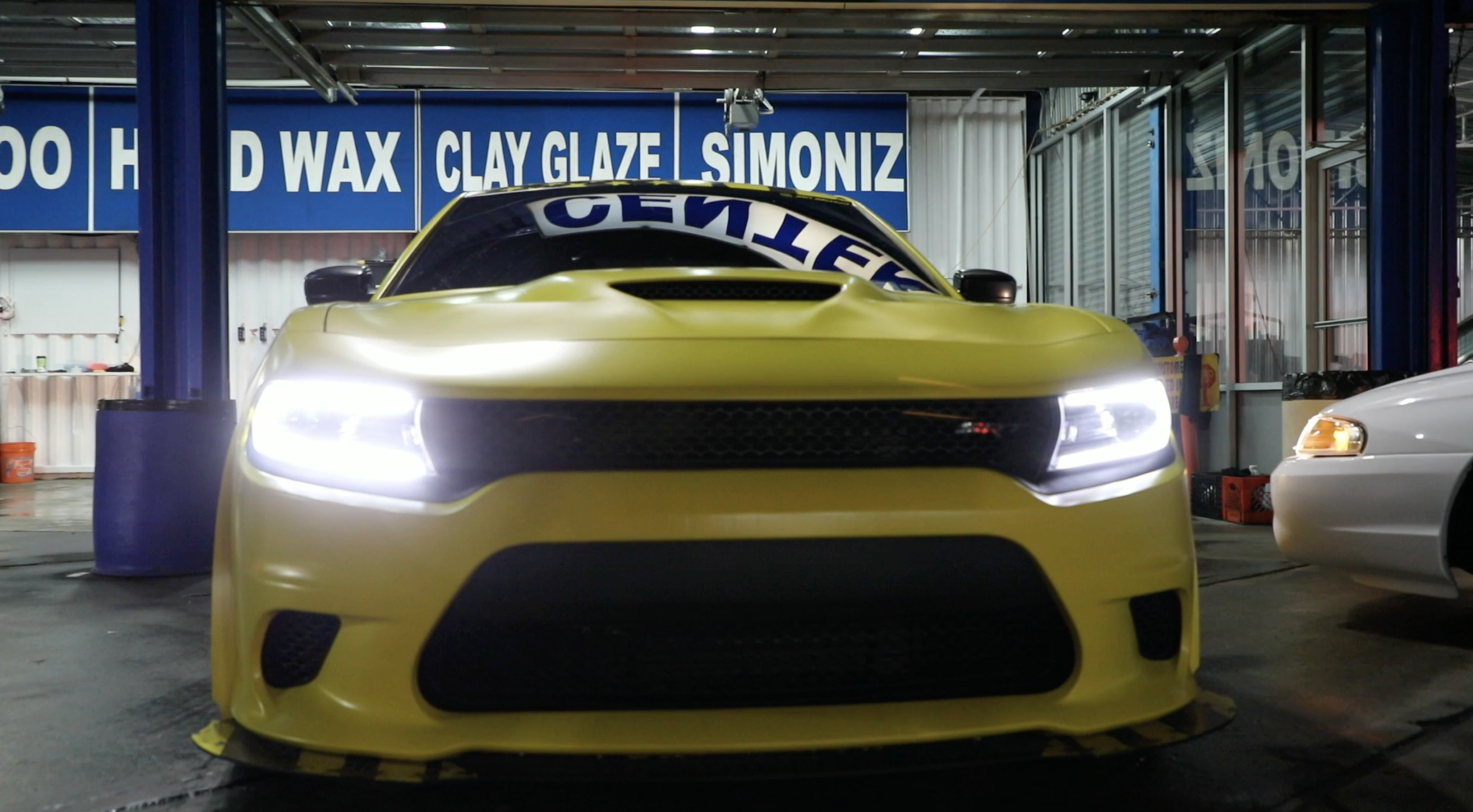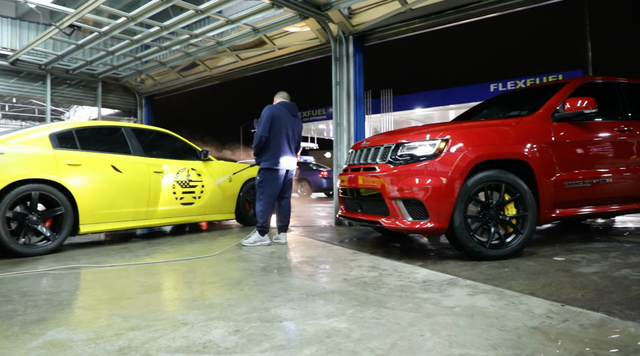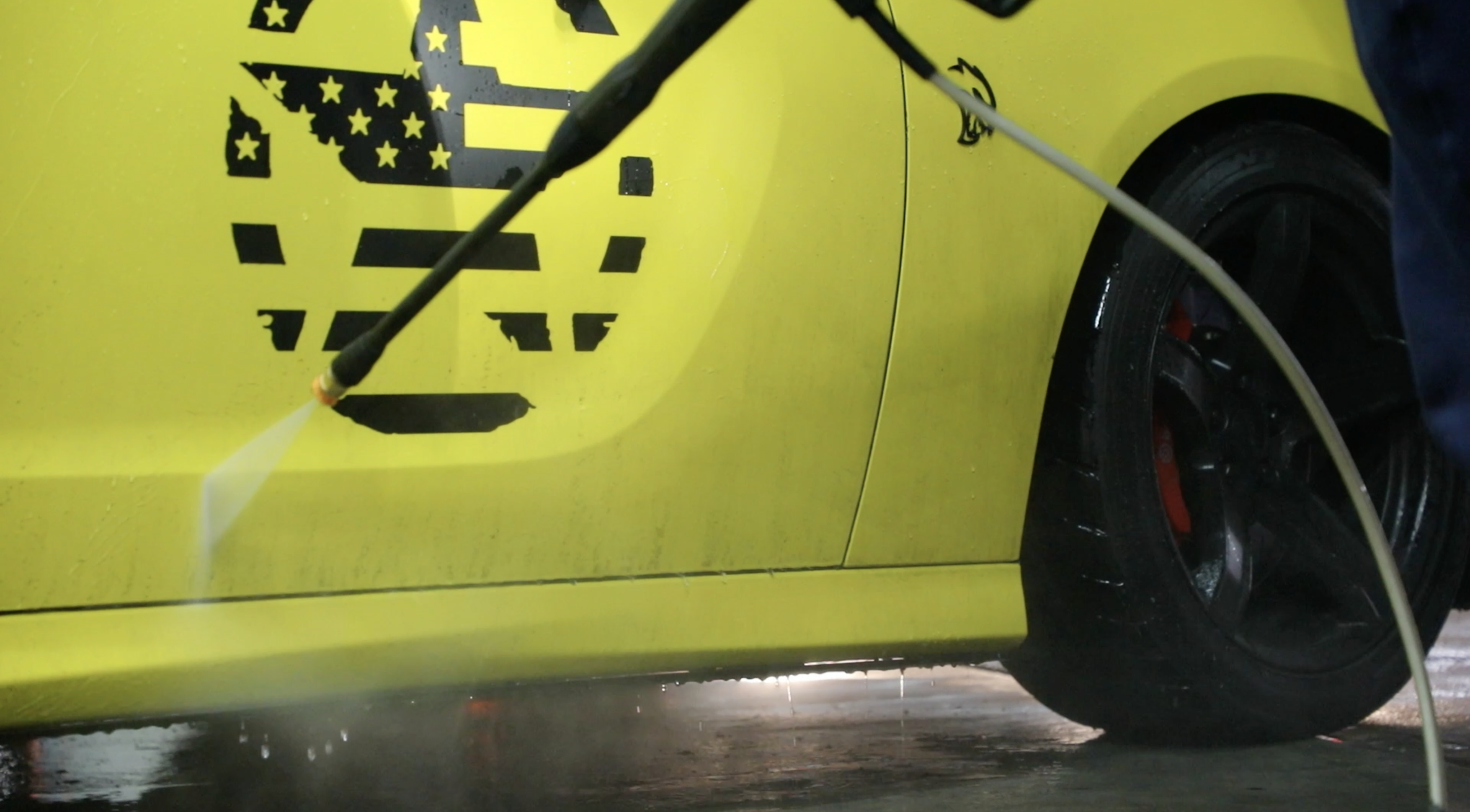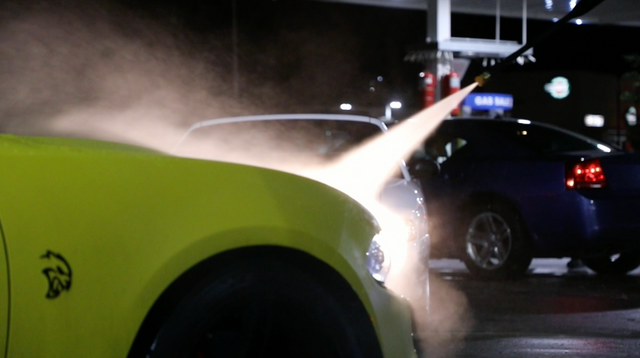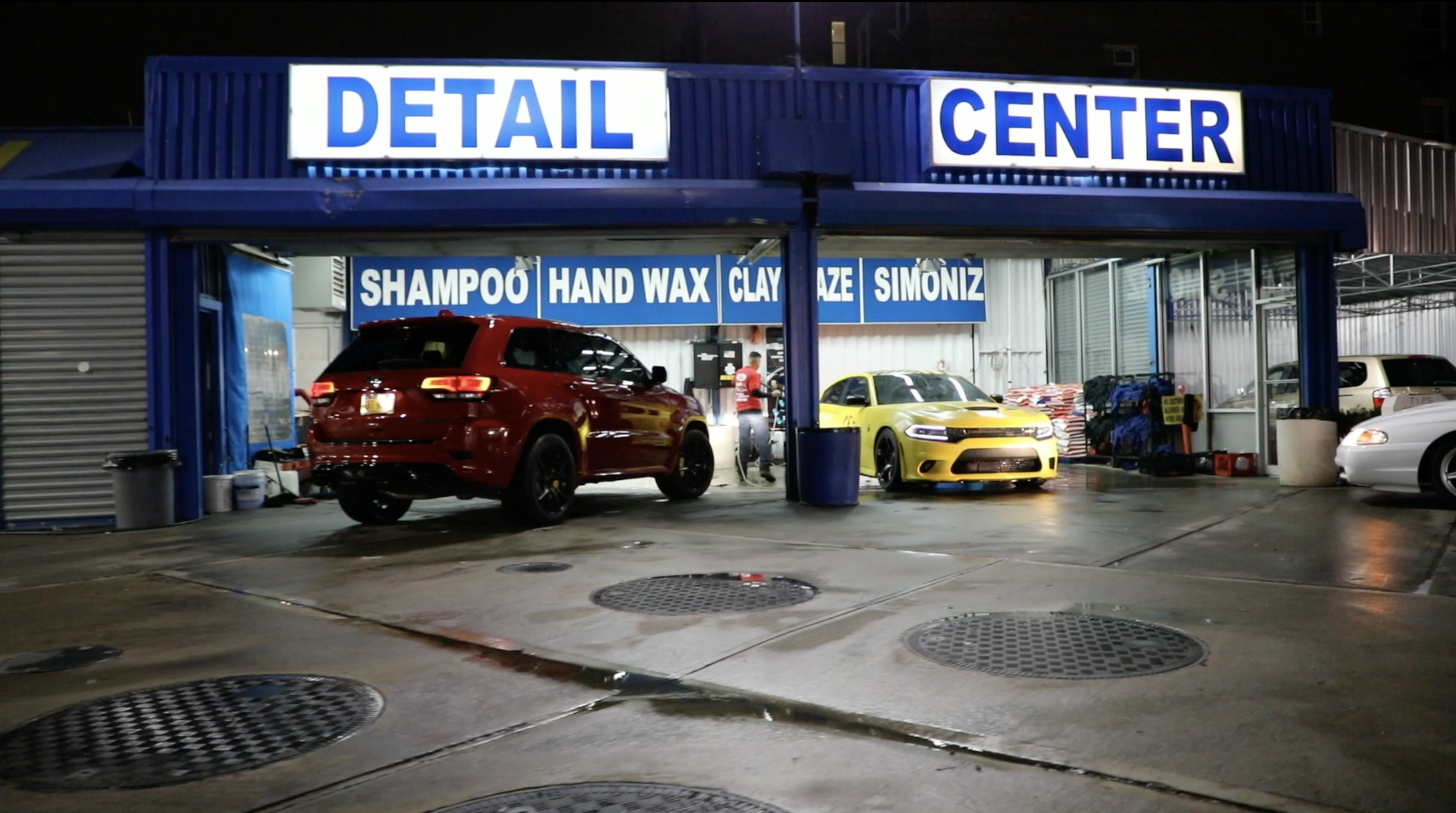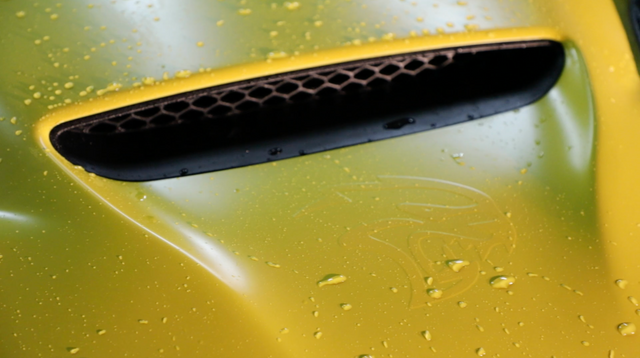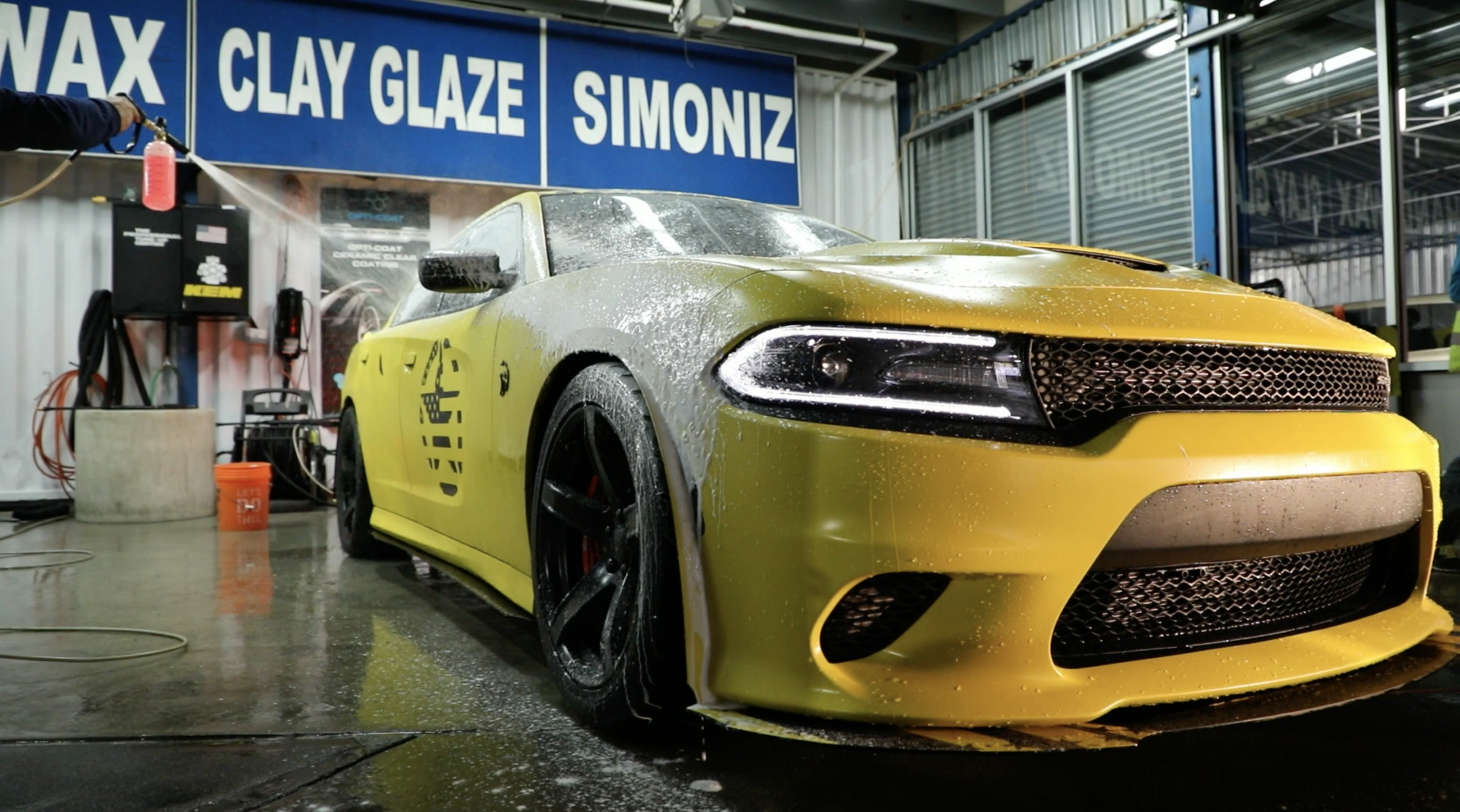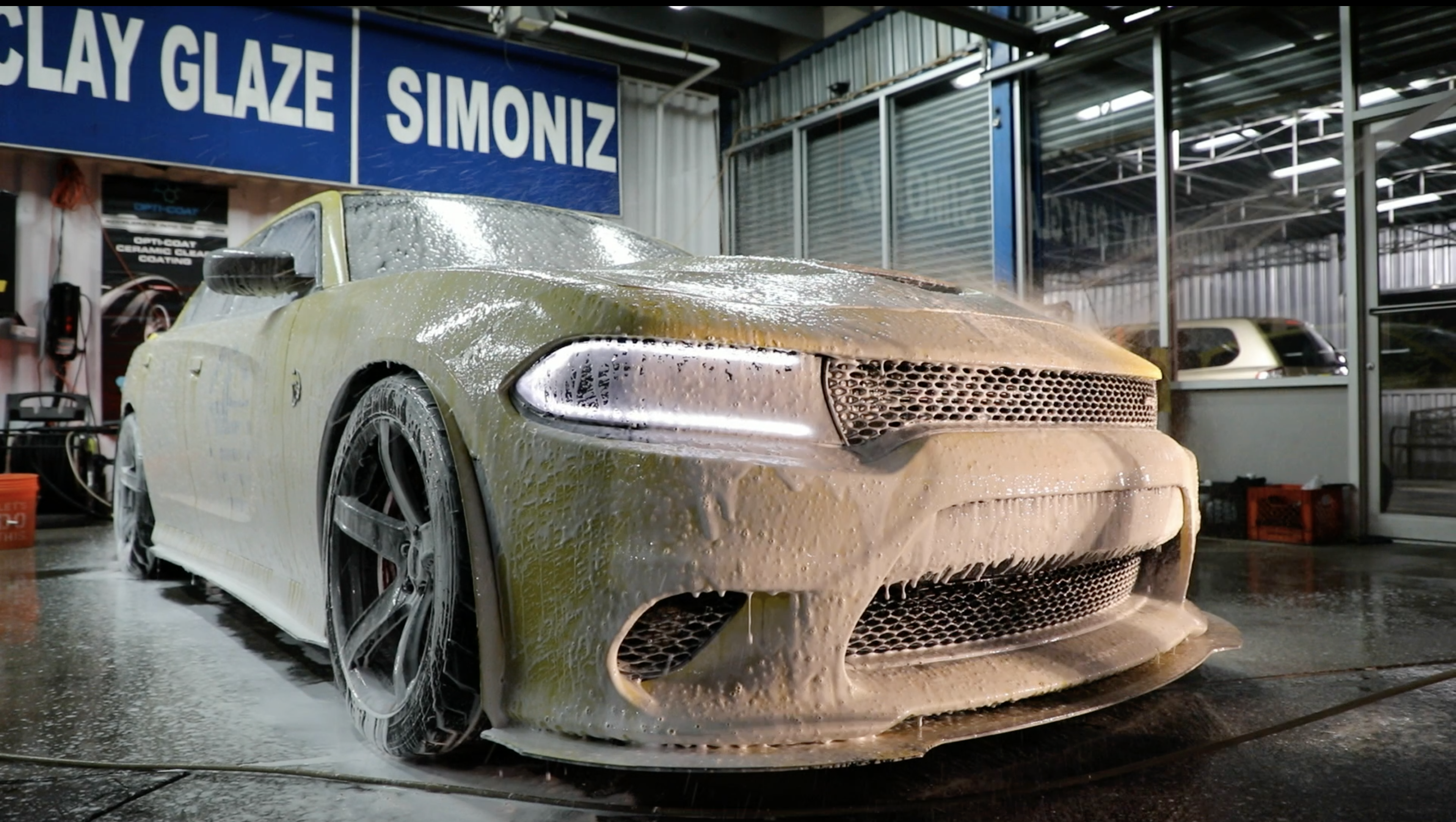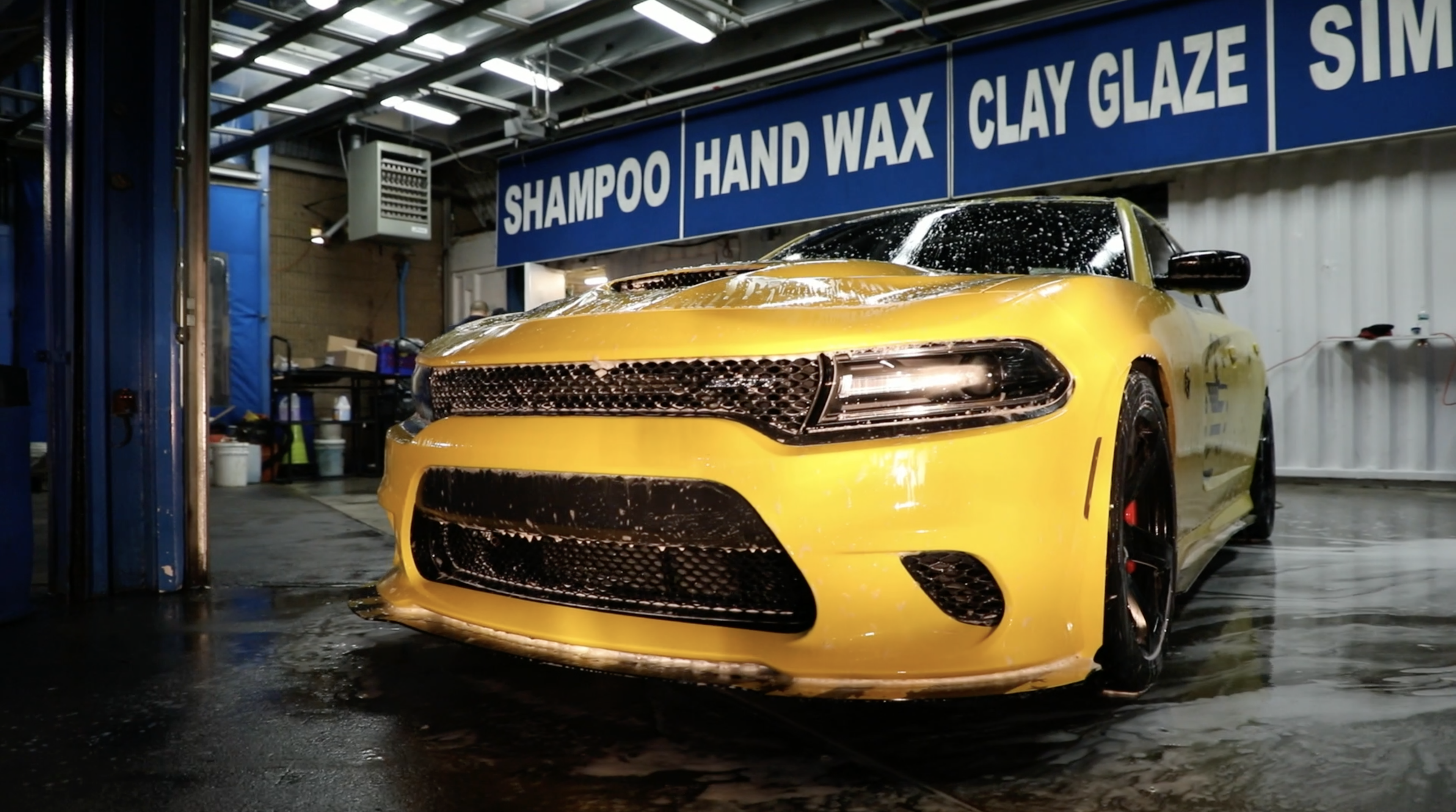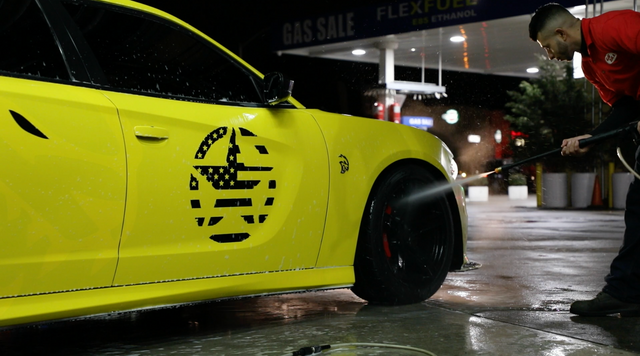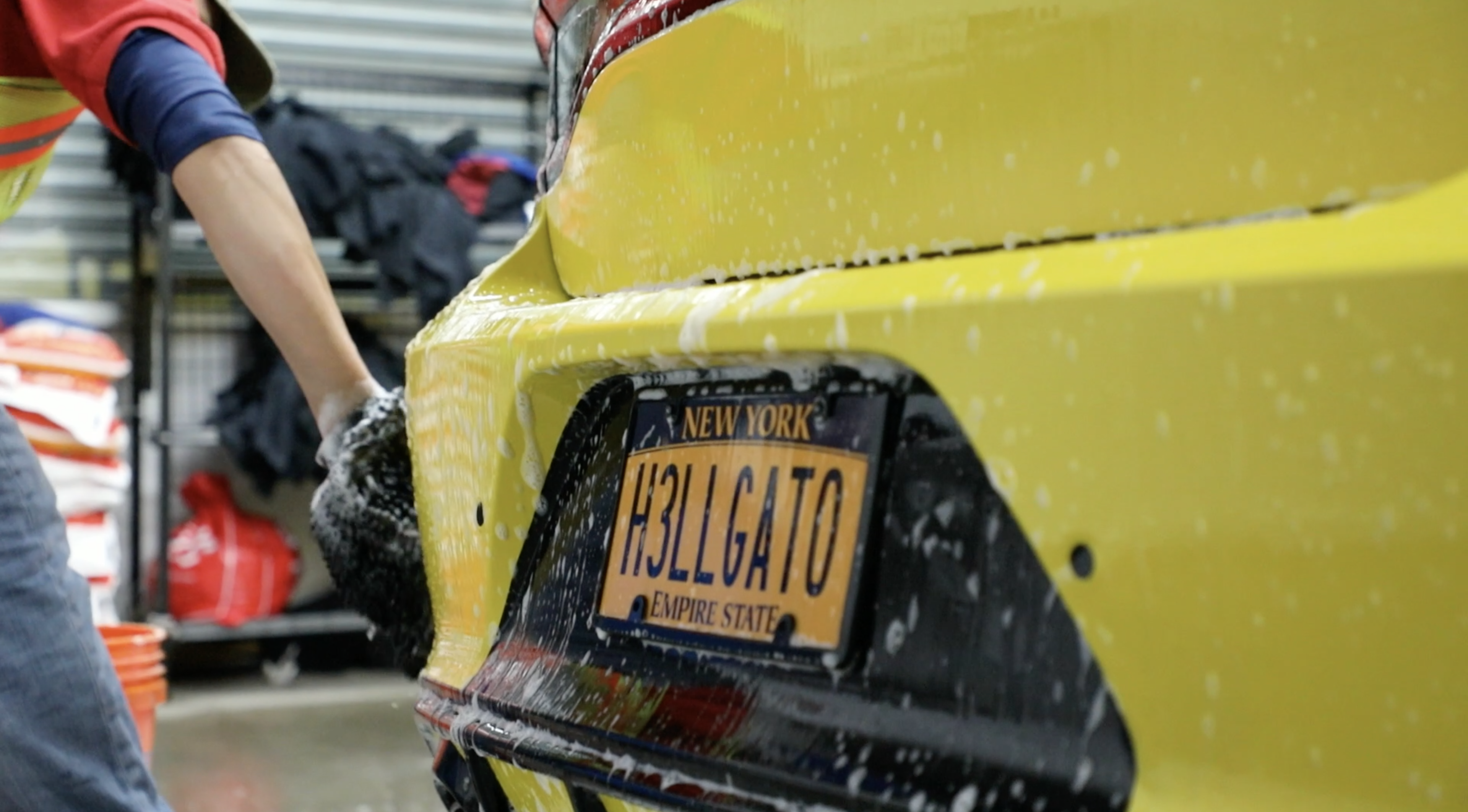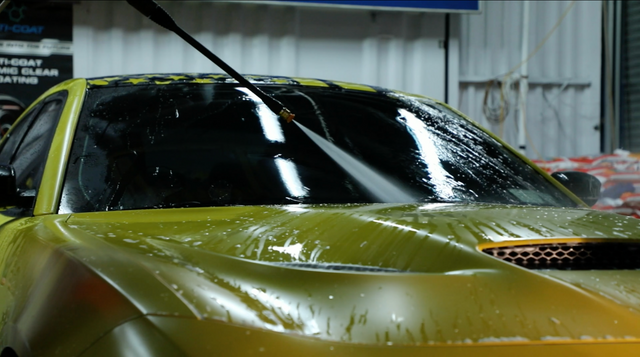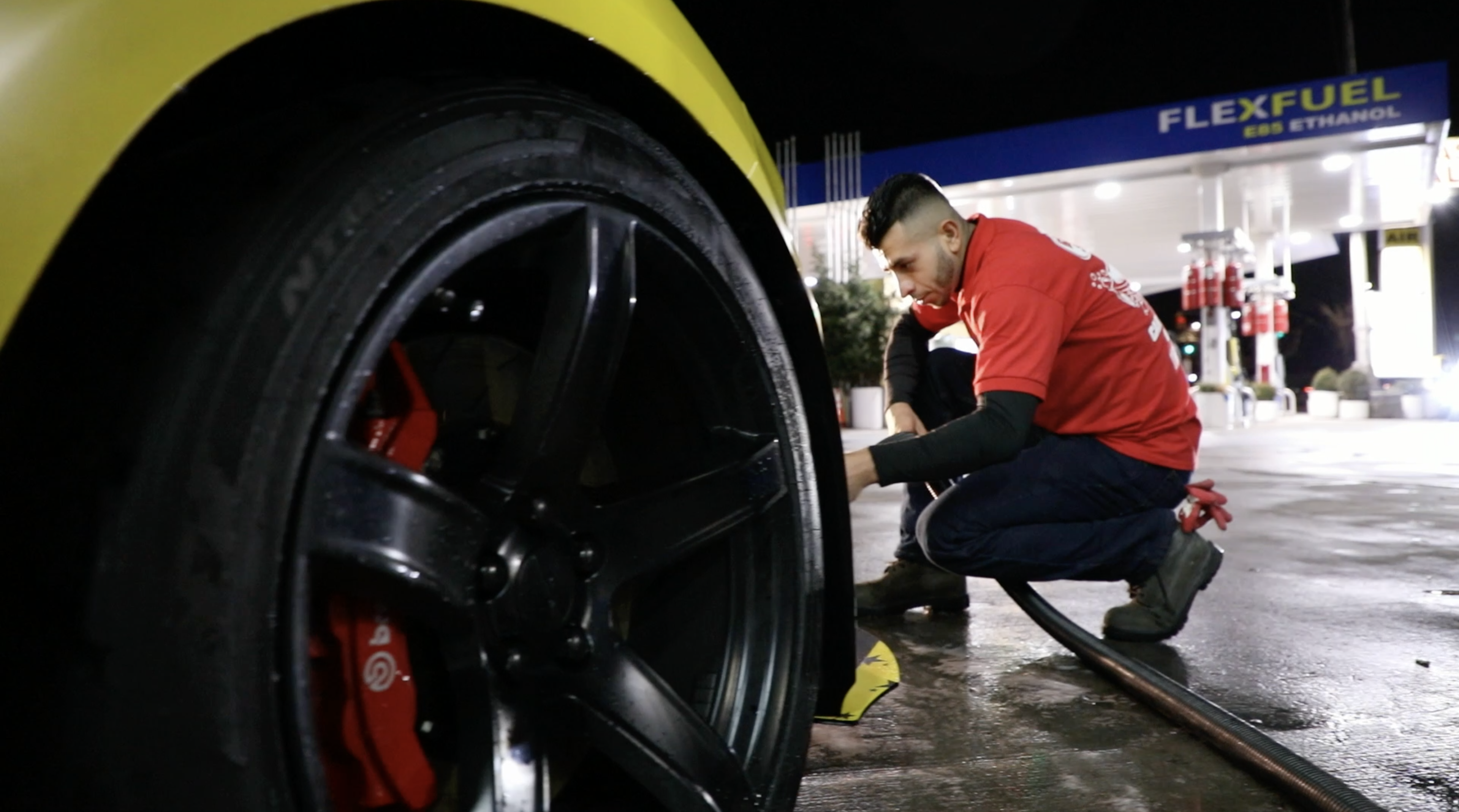 If you are ever it Queens, New York and you are looking for the professionals who can hand wash cars...
remember these guys at GAS SALE.