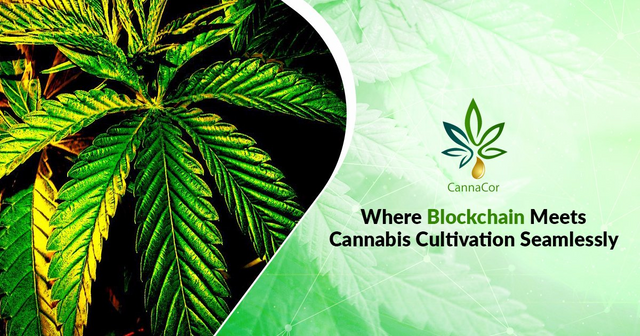 Cannacor is your next solution to all the problems that people face while trying to acquire medical cannabis in the world currently. There is a very huge and active black market where malicious individuals are selling illegal cannabis to unknowing and unsuspecting people. The results for consuming such illicit cannabis are severe and may lead to serious health issues or even death. People, especially millennials, have become addicted to this illicit cannabis and are leading miserable lives without any means to stop the harmful behavior.
The operations of this black market are usually hard to trace back to the distributor or even the person to whom the cannabis has been distributed. This makes it hard to track down these individuals, but the world needs not to worry anymore because today, I come to you with a solution to all of this. Cannacor project is a platform that has incorporated the power of blockchain technology to make sure that the tracing of medical cannabis is greatly improved.
Blockchain technology will allow the Cannacor platform to trace back the illicit product to the distribution source and to the person it was distributed to. This will allow users of the platform to be able to keep tabs on their product once they have ordered, in every stage of its distribution process. This is going to bring a lot of convenience and transparency into the medical cannabis scene, which was greatly lacking before.
Payments on the Cannacor platform are going to be extremely easily, secure, and transparent for every user, thanks to smart contracts and blockchain technology. Conventionally, it is usually hard to make cross border payments because of the excessively high transaction fees and taxes which are involved. All of these unnecessary fees usually go to middlemen, such as banking institutions. With Cannacor however, patients, physicians, governments, hospitals, and other clients will be able to pay for their medical cannabis using digital currency, which is transparent and doesn't involve high transaction fees.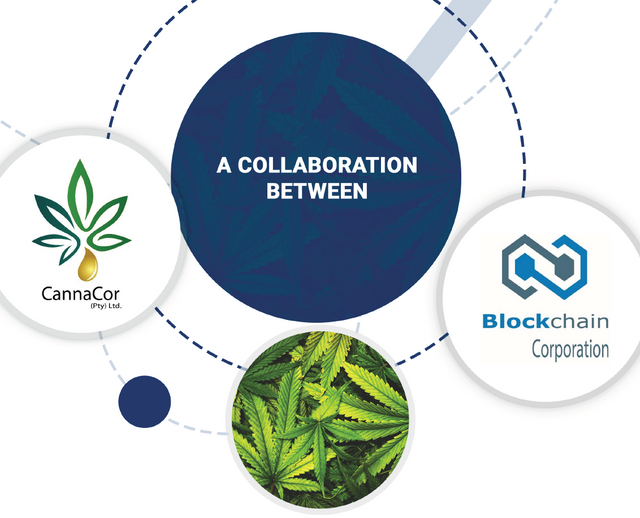 Currently, medical cannabis sellers are faced with challenges while making transactions in the banks. Such individuals are hindered from withdrawing or making deposits in the majority of elite banking institutions. They usually end up depending on cash in hand operations, which robs them of their client's trust and is extremely difficult considering the amount of money that they have to handle daily.
Cannacor is going to eliminate both of the issues that I have mentioned above because every activity carried out on the platform is going to be legal and simple to implement thanks to blockchain technology. The size for illegal cannabis market is larger than the legal market by four times, but with a project such as Cannacor, it could potentially bring the downfall of these illicit cannabis dealers and growers. This will be hard, but it can be achieved if the masses financially support the Cannacor project and ensures its success.
CONCLUSION.
Purchase your CannaCor coins today and become a part of a revolution that is going to take the medical cannabis industry by storm, once it is successful. Cannacor project is the perfect solution to the problems plaguing the global medical cannabis industry currently.

CannaCor and Blockchain Corp Official Links
🔗 Website: https://cannacor.io/
🔗 Whitepaper: https://cannacor.io/assets/Cannacor-Whitepaper.pdf
🔗 Investor Dashboard: https://ico.cannacor.io/register
🔗 Telegram: https://t.me/cannacor_BBC
🔗 LinkedIn: https://www.linkedin.com/company/canna-cor-pty-ltd
🔗 Twitter: https://twitter.com/canna_cor
🔗 Facebook: https://www.facebook.com/cannacor
🔗 Reddit: https://www.reddit.com/user/Cannacor
🔗 Medium: https://medium.com/@CannaCor
Blockchain Corporporation:
🔗 Website: https://blockchaincorporation.org
🔗 Telegram: https://t.me/cannacor_BBC
🔗 LinkedIn: https://www.linkedin.com/company/blockchaincorporation
🔗 Twitter: https://twitter.com/block_corp
🔗 Facebook: https://www.facebook.com/Blockchain-Corporation-104758327548411
══════════════════════════════════
★ Author: jamesndungu1
★ BitcoinTalk Profile: https://bitcointalk.org/index.php?action=profile;u=1856049
★ Images credited to Cannacor WEBSITE