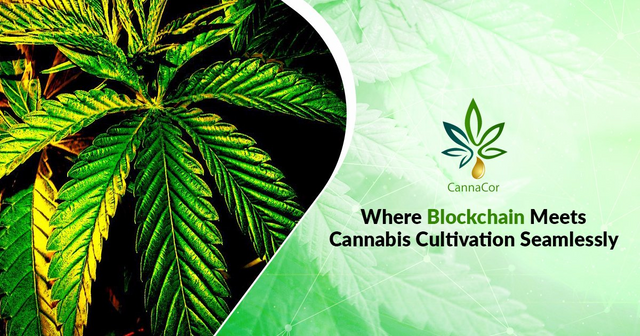 Cannacor project is going to incorporate state of the art technologies to make sure they become the world's leading cultivators, processors, and distributors of medical cannabis. These technologies include blockchain technology and aquaponic cultivation and production facility for medical cannabis on the company's location in Lesotho, Southern Africa.
Aquaponics is a complex system that involves fish and plants whereby fish produce waste, which supports and promotes the growth of plants. The plants, in turn, clean the water before it Is flushed back into the fish tanks. The entire process is repeated over and over making it a cycle.
Aquaponic systems also have microbes that do the most work in the nutrient cycle. There is no soil in an aquaponic system, but instead, alternative growing mediums such as clay pebbles, pumice stones, and others are used.
Benefits of using aquaponics.
══════════════════════════════════
Sustainability.
Aquaponics is a very sustainable system for growing cannabis. The fish food, which is manufactured specifically for the system makes sure the system is toxin-free. All that the aquaponic system requires is fish food and additional nutrients for the topsoil layer to grow healthy and high-quality cannabis.
Water use.
Aquaponic systems are a great way of saving water as they use up to 9% less water compared to other conventional systems. It is, therefore imperative to support a project that implements such a system, Cannacor.

Growth rate.
Plants that are grown in an aquaponic system tend to grow at a very fast rate. This is a guarantee that Cannacor is going to ensure a consistent and fast supply of high-quality medical cannabis throughout. Clients do not have to be worried about waiting for long periods for their products to be delivered.
These are the products that Cannacor is going to offer.
══════════════════════════════════
Dried cannabis.
Cannacor is going to cultivate and produce a variety of dried cannabis products that will be available as cured or trimmed whole cannabis flowers or certain blends of ground cannabis.
Oil capsules.
There are people out there who prefer consuming their cannabinoids in the form of safe cannabinoid capsules. The reason for this preference is because, with cannabis oil capsules, one can enjoy all the benefits of typical medical cannabis without having to endure the side effects of smoking it.
It is therefore advisable that people who have respiratory problems and children take their medical cannabis in the form of oil capsules, which Cannacor will provide in plenty.
Oils.
Cannacor is also going to produce medical cannabis oils, which are also preferable for those who have respiratory problems and children as well. The options are limitless with Cannacor, which is why we should all support the project and encourage others to see the benefits of Cannacor.
CONCLUSION.
══════════════════════════════════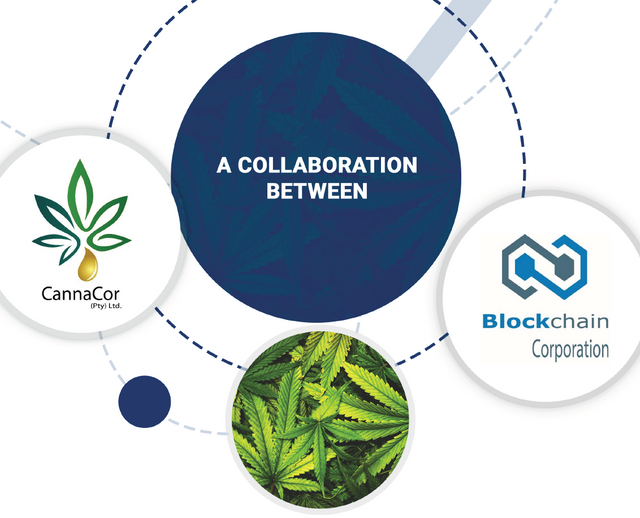 Cannabis can be sued for far more reasons other than recreation, medical reasons. The world requires a constant supply of medical cannabis to help fight against medical and mental conditions, which are claiming the lives of innocent people daily. Cannacor is willing to help the medical cannabis industry revolutionize and adopt the innovative blockchain energy to solve real-world problems. All that is required is your financial support.
CannaCor and Blockchain Corp Official Links
🔗 Website: https://cannacor.io/
🔗 Whitepaper: https://cannacor.io/assets/Cannacor-Whitepaper.pdf
🔗 Investor Dashboard: https://ico.cannacor.io/register
🔗 Telegram: https://t.me/cannacor_BBC
🔗 LinkedIn: https://www.linkedin.com/company/canna-cor-pty-ltd
🔗 Twitter: https://twitter.com/canna_cor
🔗 Facebook: https://www.facebook.com/cannacor
🔗 Reddit: https://www.reddit.com/user/Cannacor
🔗 Medium: https://medium.com/@CannaCor
Blockchain Corporporation:
🔗 Website: https://blockchaincorporation.org
🔗 Telegram: https://t.me/cannacor_BBC
🔗 LinkedIn: https://www.linkedin.com/company/blockchaincorporation
🔗 Twitter: https://twitter.com/block_corp
🔗 Facebook: https://www.facebook.com/Blockchain-Corporation-104758327548411
══════════════════════════════════
★ Author: jamesndungu1
★ BitcoinTalk Profile: https://bitcointalk.org/index.php?action=profile;u=1856049
★ Images credited to Cannacor WEBSITE