Here is some Deep Blue C that just finished curing and I wanted to share with you.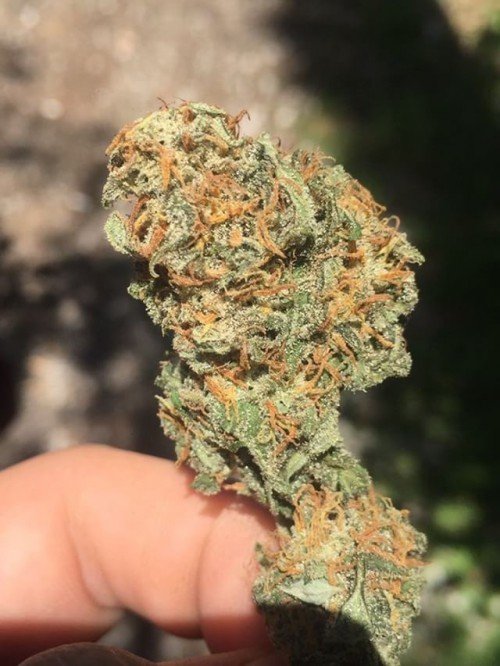 The smell has to be one of the most amazing smells ever. I know I say this with lots of the Mephisto Strains yet every strain has its own unique smell of dankness and sweetness.
The Smell
Deep Blue C smells of sour candy berries, pine, and gasoline while asking yourself "what is that in the background!" You never want to take your nose out of the jar. As soon as you do; its right back in!
The Smoke & Taste
You taste berries on a dry hit, once lit, first taste is strong pine and fuel, after full exhale you'll get a light berry note on the palette. It's Really nice; Kind of a lung expander, had me coughing hard a few times. 
Simply put, WOW. This is an amazing smoke. 
Very spacey, euphoria, almost psychedelic high lasting quite a while. I imagine if you smoked a full bowl, the high would have to be around 3-4 hours. I smoke a minimum of 7 blunts daily and this strain is a pleasure to toke.
As I have stated above; this to me is a top shelf strain and it's not going to last long here, definitely one of my favorites.  
My only wish is that it would have got bigger and gained some extra height. You would never think this was an auto strain unless you were told so, the Mephisto Autoflower game is just too strong! 
Now its time to smoke another doobie!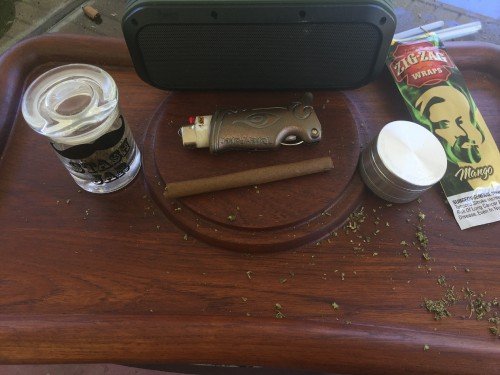 If you are looking forward to another daily strain review please upvote comment and follow below!