Vintage H 57 Honey Taffy ? Maybe ?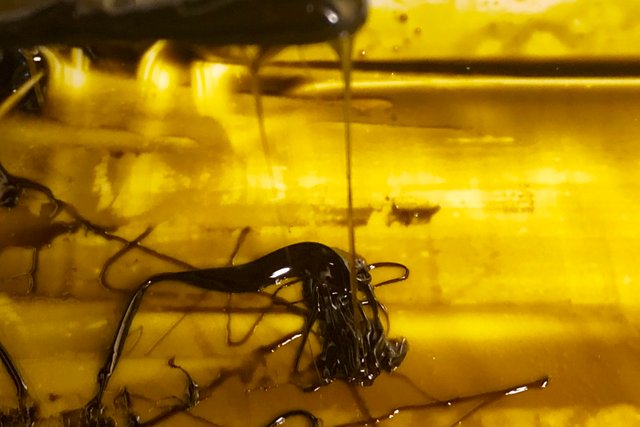 I don't know what to call this exactly so I settled on Honey Taffy.
Those golden hues kind of take your breath away, don't they?
Man, I need some water. Hahaha!
Just go light a bowl and then come back and try again.
(It doesn't matter if it worked for you the first time just go light another bowl so you can really enjoy this.)
Ok, here we go...deep breath.
Started with 250 grams .
Many unknown strains, many known (like Girl Scout Cookies and Super lemon Haze). It was a mix of whatever I had kicking around the kitchen ....
(insert gasps of horror right here)
some of it was over 2 years old.
(more noises of general disgust, can go here)
(end of confession).
I know that sounds completely fucked-up but when you regularly cook with cannabis, you just have bits of shit left over. Plus, super old herb makes a much more sedative medicine with a comfortable body stone. Perfect for those who don't sleep well and need to.
In the photo (below) you can see what the infused hooch looked like after l soaked the herb for 4 minutes and filtered it off under vacuum.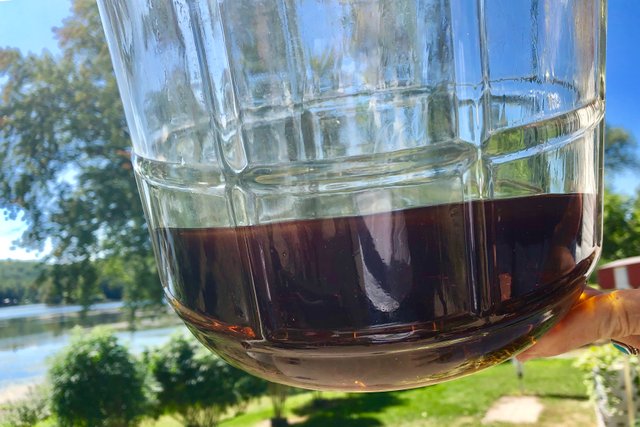 It looked like steeped black tea, not like florescent Mnt Dew.
That's what being exposed to some light and some air does to cannabis (over long periods of time if it isn't stored properly).
Into the oven and out a few times for a stir.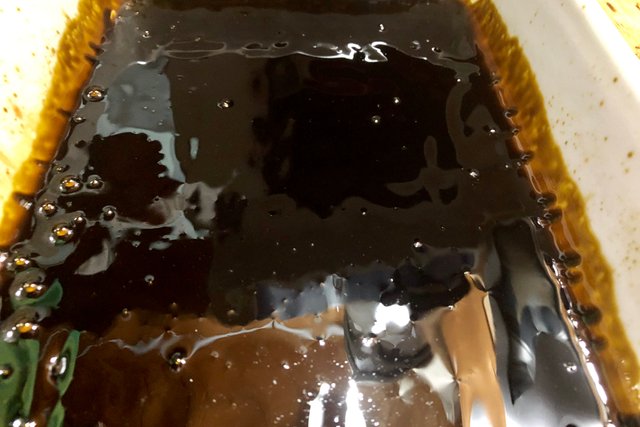 Any residual alcohol is being evaporated off under vacuum pressure. (75 % of the alcohol was recaptured in the reclaiming process..)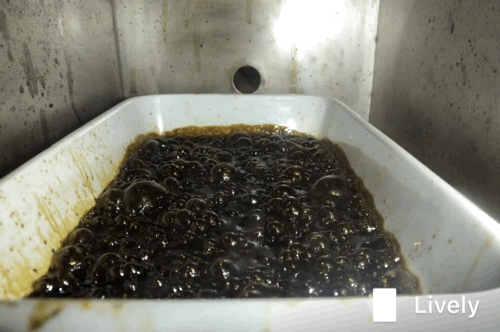 Martha. Stewart Really?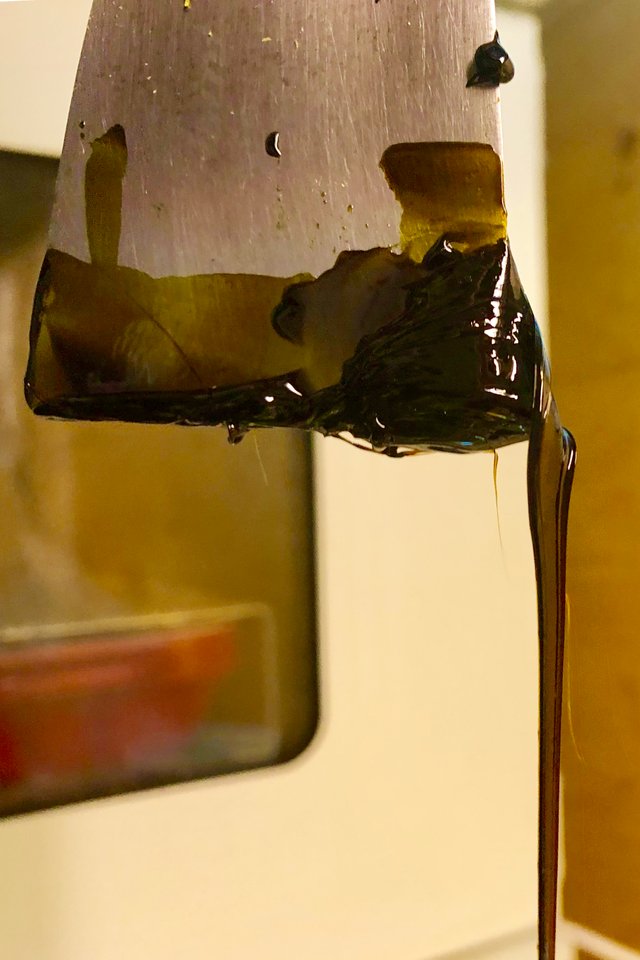 (I may have some missing time..)
~ Rebecca ;)