Cannabis inhalation shrinks children's brain tumors!
Child's brain tumor before & after cannabis inhalation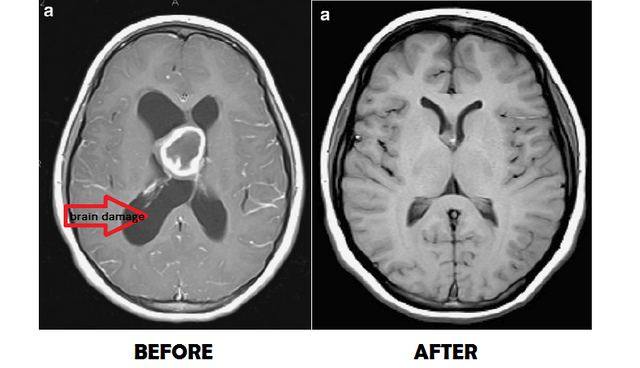 Canada's Legalisation is not decriminalsation, it's just more legislation called Bill C45/46 that perpetuates the war on drugs and prison industrial complex. You could say Reefer Madness is also in phase 2.0, where the target of stigmatization and marginalisation now operates through irrational fears involving smoke, vapour, and children. Cannabis is not toxic; on the contrary, it's medicine many children need, so please read & share this short study showing how children smoked/vaped cannabis to completely shrink their inoperable brain tumors!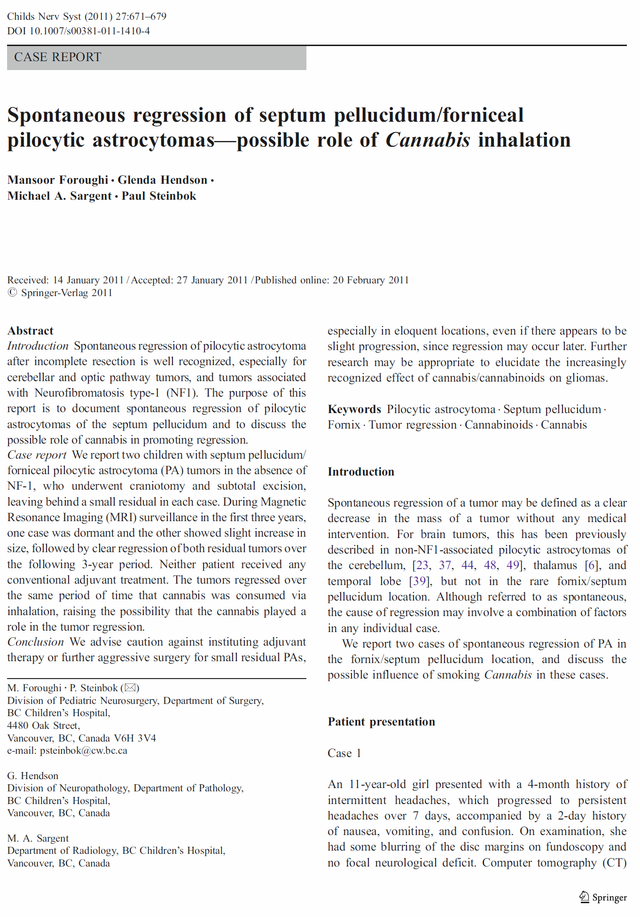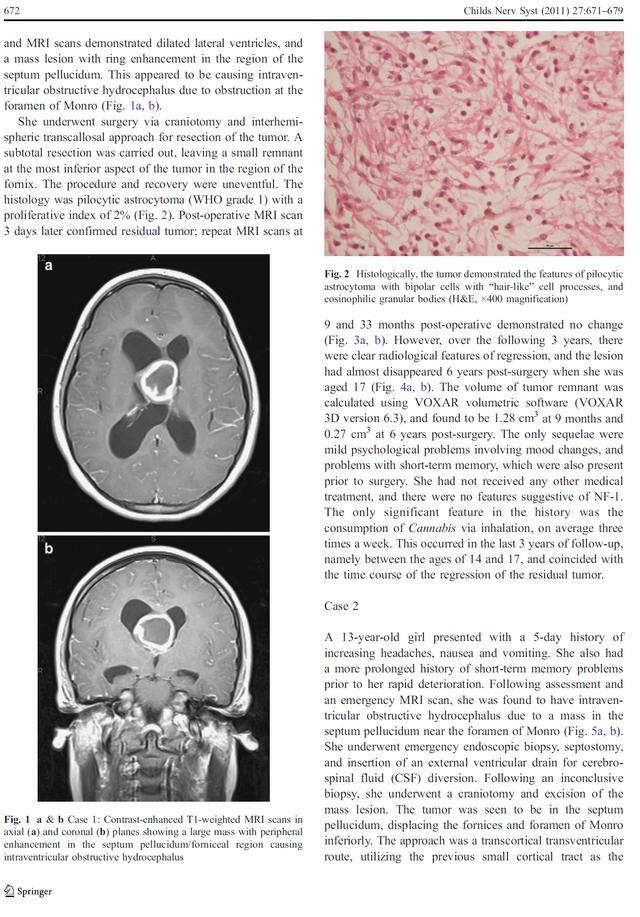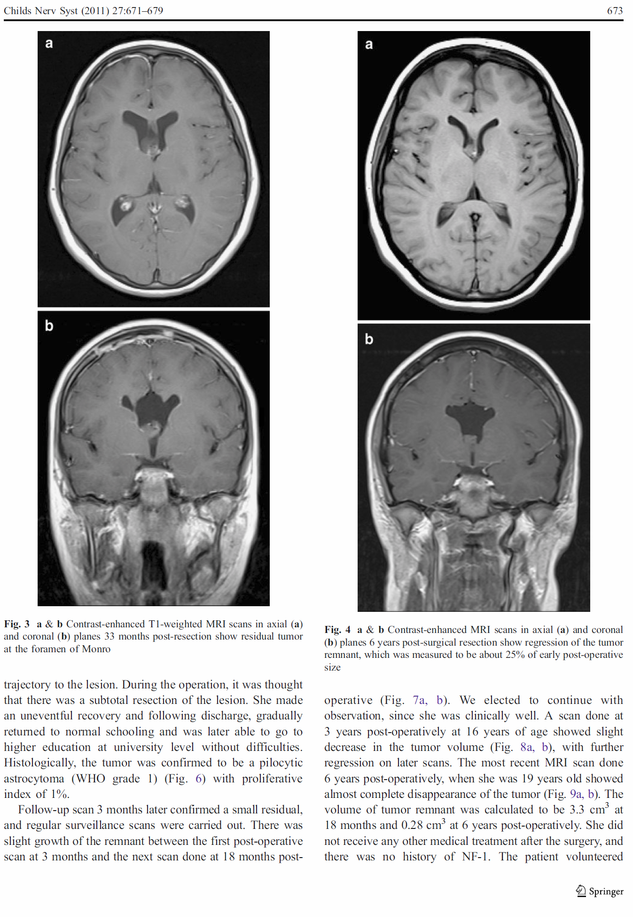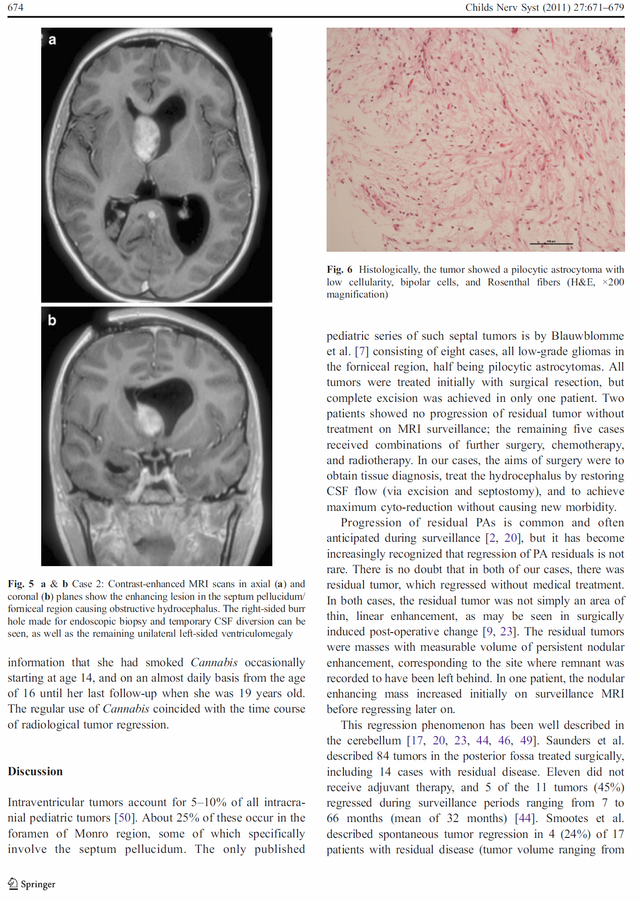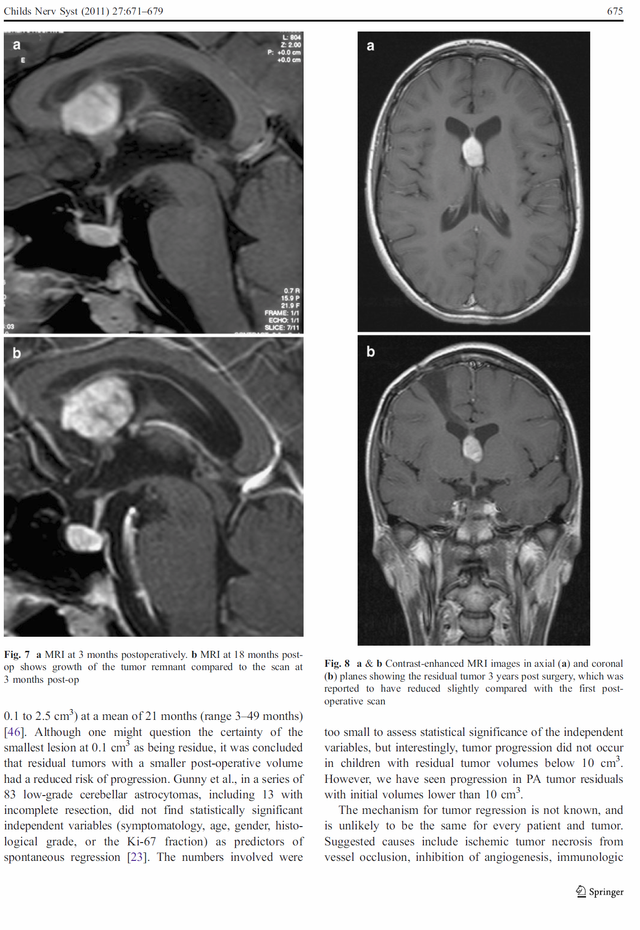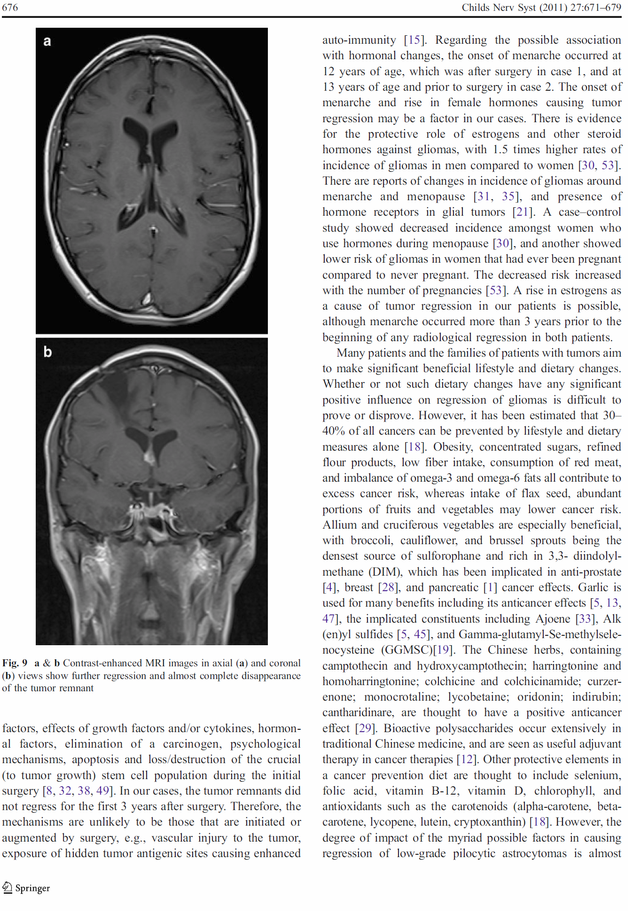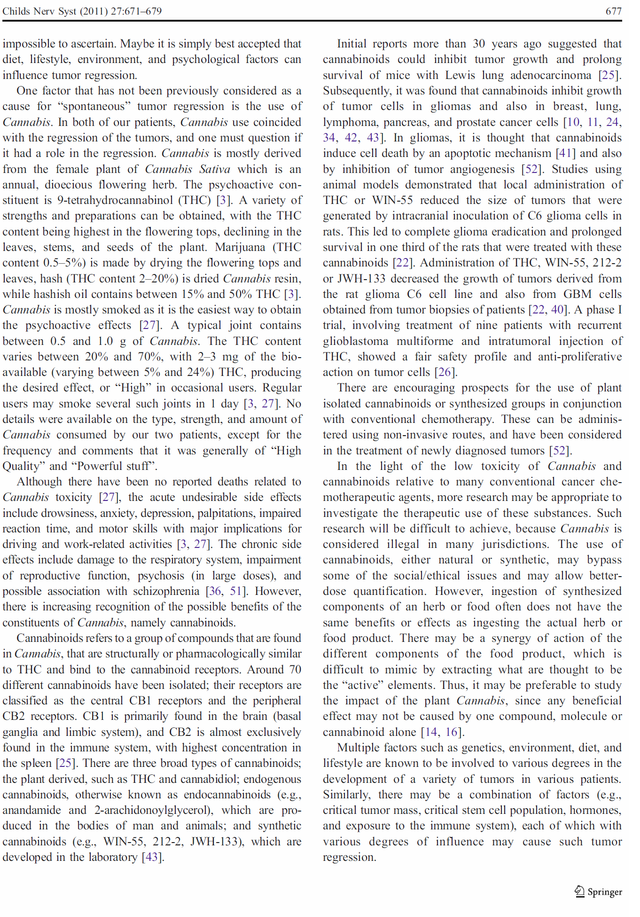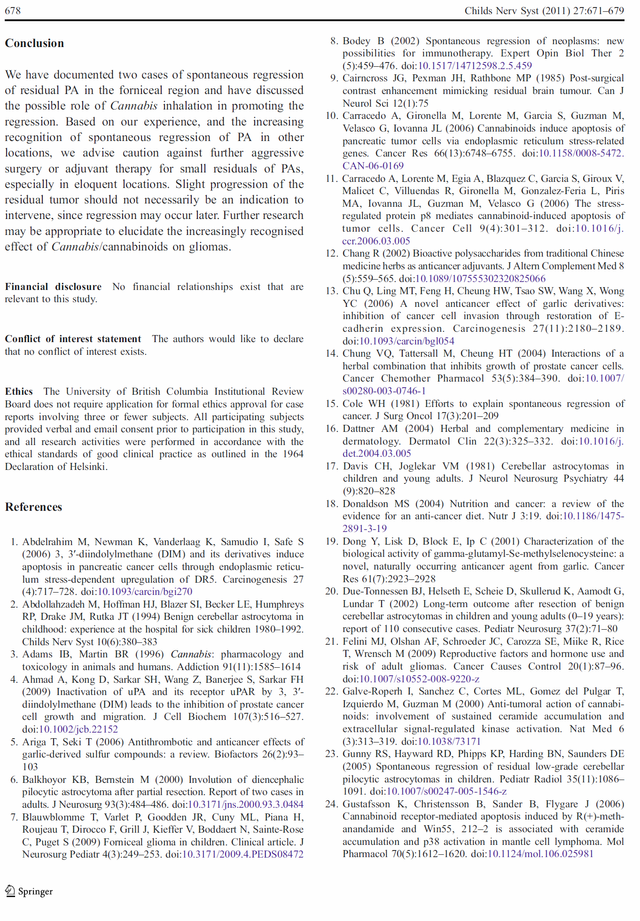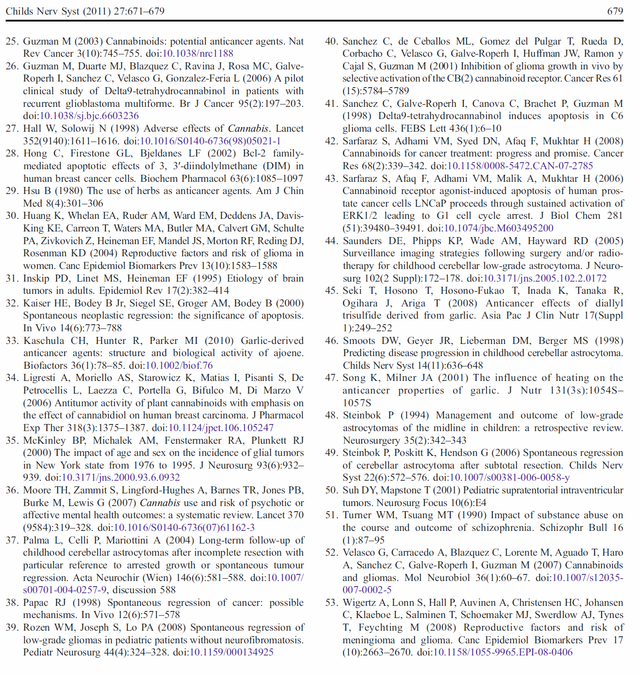 Source:
Foroughi, M., et al (2011). "Spontaneous Regression of Septum Pellucium/Forniceal Pilocytic Astrocytomas--Possible Role of Cannabis Inhalation". Childs Nervous System Vol 27 (issue 4) pp. 671-679. Pediatric Neurosurgery, BC Children's Hospital, Vancouver, BC doi: 10.1007/s00381-011-1410-4
https://www.ncbi.nlm.nih.gov/pubmed/21336992 (PubMed abstract)
https://link.springer.com/article/10.1007%2Fs00381-011-1410-4 (purchase article)