South East Asia's step towards Marijuana Legalization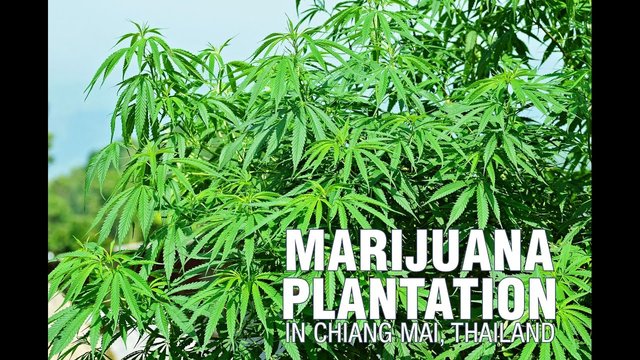 When it comes to talking about smoking Marijuana in South East Asia region, the first thing that comes to a person mind is 'don't you get hung to death for that shit'. In short, Yes you fucking do! Most countries in the SEA region has strict laws on Marijuana possession or consumption for mere tiny amounts. In reality, these laws don't really have much of an effect on the situation in whole besides it opens up to whole other world of problems, we'll go over that throughout this article. Marijuana is still available around South East Asia, and fairly easy to acquire with the right connection of course and a help of a local. Yes, of course, I do smoke in a country that the law will hang me if I get caught. Does that really stop me? Heck no, we still find ways to get our smokes for sure. I've been smoking for 13 years, and can proudly say have tried some of the finest herbs that sweet mother nature has offered. Even had the honors of sampling some of Thailand's Green Thai stick back in the day(not the brown crappy ones) actual budding Thai sticks. Yes, that's right, the Thai's were really good at cultivation Marijuana over years even decades. To read a little history of Marijuana in Thailand, check out this article(http://thailawforum.com/history-of-marijuana-cannabis-thailand.html).
Thailand is set to be the first South East Asia country to legalize Marijuana for Medical usage, patients would be able to acquire prescribed Medical Marijuana for three illness namely nausea and loss of appetite for cancer patients undergoing chemotherapy, epilepsy in children and multiple sclerosis. Here's the link to this news announcement(http://www.khaosodenglish.com/news/2018/07/04/medical-thai-weed-gets-a-launch-date/)
The question to ask, Is the rest of South East Asia ready for such change as well? Would there be a potential market if legalization takes place? Let's go over some the laws first in most countries, and if it's possible to have these laws relaxed over time. We know now, that Thailand has set a date to legalize medical use of Marijuana, and has even admitted that the War on Drugs is an Absolute Failure.!(Middle finger to Nixon) As in the US, it was also used for incarceration of minorities around South East Asia ('The Asian Nigger')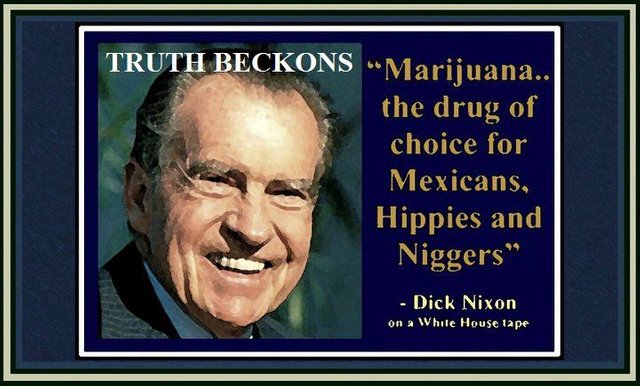 A fact to know, Thailand also had a serious problem with the drug cartel, Marijuana was big business for the cartels around S.E.Asia. With the strict laws placed, the black market flourishes from illegal Marijuana sales. Thailand's black market was a lead provider for illegal Marijuana distribution channels in Malaysia, Cambodia, Laos and some parts of Indonesia. Let's look at just this few countries Laws and the actual reality of the situation.
Malaysia
Under the Dangerous Drugs Act 1952, Section 39B of this law states that if a person is caught possessing 200 grams or more of cannabis they will be sentenced to death by hanging. Punishment for lighter drug-related offenses includes imprisonment, rehabilitation and paying fines. This law applies to anyone regardless of his/her nationality can be caught and punished if convicted. In reality, however, the death sentence has been abolished but additional clauses to give discretionary power to the courts to bestow other sentences, besides the mandatory death penalty, in certain situations. Even with such laws in place, enforcement of these laws doesn't always take effect. Besides, it just opens up doorways to corruption and biased prosecution. Malaysia bordering the South of Thailand, would Thailand's legalization have an effect on Malaysia.
Medical Marijuana is still being disputed, and the laws aren't clear of the definition of which chemical compound is actually illegal in Malaysia. There reports that state, that the use of CBD oil is legal(THC compound illegal). It would be a possibility that the use of Medical Marijuana could pick up here. The more cancer-stricken patient, epilepsy patient demand for CBD oil instead of regulated medicine that cause more harm than the actual cure.
Cambodia
In Cambodia, law states that possession or consumption of Marijuana is illegal, but enforcement never really happens. Cambodia has a rather relaxed culture and being a poor country in South East Asia. The opportunity arises with the likes of Happy Pizza restaurants popping up all over the main capital. You do have to be careful when smoking in public though, tourist scams do happen, and some local sellers do tie up with the corrupt cops to get tourist in trouble for a hefty bribe.
History of Marijuana usage in Cambodia dates back decades, before being forced by the UN to criminalize it. Marijuana was used in some food recipes in Cambodia, and possibly till today as well. Happy pizzas are awesome by the way!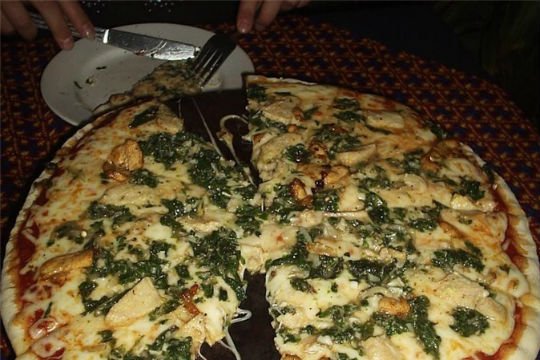 Laos
Same as Cambodia, Laos is not different when it laws on possession or consumption of Marijuana, enforcement leads to officers asking for bribes instead of prosecution. They just don't wanna deal with the effort of enforcing something also minor.
Indonesia
Highly prohibited class A drug, possession or mere consumption could lend you in serious trouble in the major cities. Although it can be sourced, prices, on the other hand, can be really pricey and quality really bad. Been caught with any amount of cannabis can land you a massive bribe or jail for a long time.
There was a book published a while back on Marijuana Medicine, some of the recipes of medicinal marijuana date back centuries and countries like Thailand, Cambodia and Malaya had ancient recipes for cures.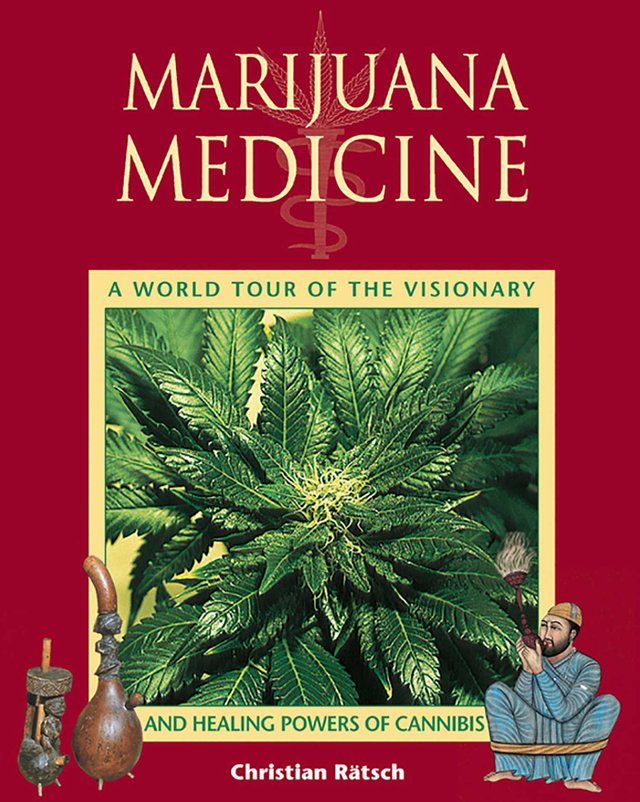 So with Thailand leading the pack in South East Asia, would the rest of these countries follow through with plans of Legalization? One can only hope, it's a start of a small green revolution. Only with time, and certain studies on how governments can tax marijuana sales instead of prosecution of it. I believe it's economically wise to go down this route. In short incarceration for Marijuana, usage does cost taxpayers money and destroys lives.
Well till then one can only sit back, in the comfort of ones home and just smoke in peace. Be safe fellow South East Asians and blaze up discreetly.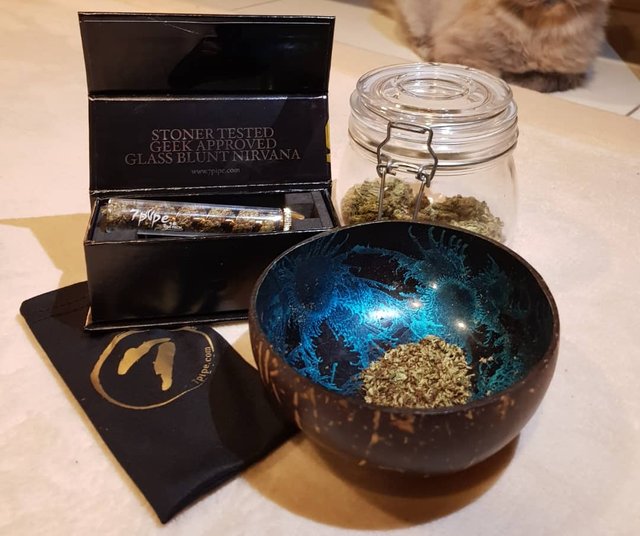 JAH BLESS!!
Links of images used
1.https://www.google.com/url?sa=i&source=images&cd=&cad=rja&uact=8&ved=2ahUKEwi03M3-4cncAhUSXysKHdLiC6MQjRx6BAgBEAU&url=http%3A%2F%2Fdeplim.com%2Fweed-plantation-exterieur.html&psig=AOvVaw3sPBNgLQtkwBSWqPUL1NCS&ust=1533141147152371
2.https://www.google.com/url?sa=i&source=imgres&cd=&cad=rja&uact=8&ved=2ahUKEwi3r_yq4sncAhWafn0KHRDVBFQQjRx6BAgBEAU&url=https%3A%2F%2Fcascadiavape.com%2F2016%2F03%2F26%2Fon-the-drug-war-and-other-mistakes%2F&psig=AOvVaw0QfoZrEOdO3N-2UVBDlSKR&ust=1533141242755084
3.https://www.google.com/url?sa=i&source=images&cd=&cad=rja&uact=8&ved=2ahUKEwjU16jI4sncAhUbXysKHWQpDXkQjRx6BAgBEAU&url=https%3A%2F%2Fsteemit.com%2Ftravel%2F%40chrexolia%2Ftraveling-guide-fun-things-to-do-in-siem-reap-cambodia&psig=AOvVaw26JeRQVaxMoTvHf53e27Ue&ust=1533141282141941
4.https://www.google.com/url?sa=i&source=images&cd=&cad=rja&uact=8&ved=2ahUKEwil7qrW4sncAhUVSX0KHWMNCeAQjRx6BAgBEAU&url=http%3A%2F%2Fwww.simonandschuster.co.uk%2Fbooks%2FMarijuana-Medicine%2FChristian-Ratsch%2F9781594776595&psig=AOvVaw2nZMHE4hO2xXr5fO-8uV1y&ust=1533141333651213
Follow me @kylealex