Hello Steem! So if you recall my first part of my trip to Portland, I received a special gift from fellow Steemian, @alchemage. That gift was Cannabis tincture, made by Alchemage himself!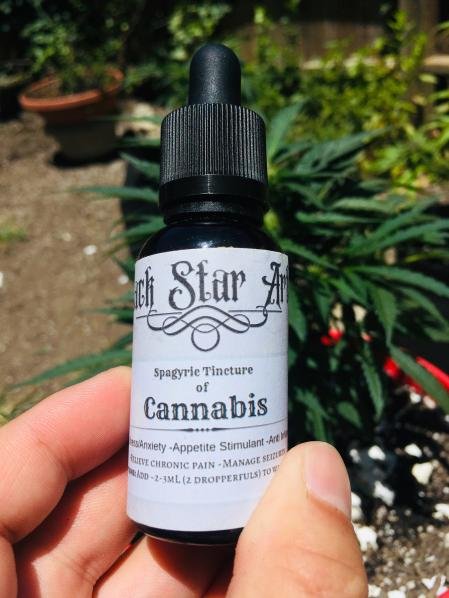 Here is how Spagyric ticure is made, that is found on the Homesteader's Co-Op
"Our main focus here at Black Star Arts is the production of Spagyric Tinctures. Two of the ways to produce a Spagyric Tincture are the "Full Philosophical Spagyric Extract" and the "Spagyric Tincture", just. The main difference in the processes is, as the name suggests, the "Full Philosophical Spagyric Extract" reduces the material into its three Philosophical Principles of Sulfur, Mercury, and Salt. In the plant realm, these are as follows: Sulfur (Essential Oil), Mercury (Ethyl Alcohol), Salt (Mineral Salts). These constituents are each separated individually using Alchemical processes and then once again reunited in the Chymical Wedding before the extract is ready to be consumed.
Although the "Spagyric Tincture", just, does not go through a complete separation before the product is finalized, there is one major difference which makes it a far superior product than a standard tincture one might typically come across: the extraction and addition of the Salt from the material back into the tincture. A typical tincture is produced by macerating an herb for x amount of days in alcohol or glycerin then straining the herb, and you now have your finished product. But in after straining the herb for a Spagyric tincture, the herb is burned down into white ash from whence the mineral salts are thus retrieved. The salts are then added back into the tincture and allowed to cohabitate for at least two weeks before the tincture may be ready for consumption.
This main difference of the addition of the mineral salts back into the tincture results in an incredibly more potent extract. Many of the compounds form acidic esters with the alcohol, these alkali salts neutralize these acids through the addition of positively charged ions which further increases the potency of the compounds allowing them to circulate longer as they seek the ion uptake channels throughout the body rather than immediately absorbing, thus allowing the compounds to reach the destinations they are needed most. These acid/base reactions make the compounds more bioavailable, more potent, and longer lasting. Like a fine wine, Spagyric Tinctures tend to age with time rather than spoil as a typical tincture will. This aging is due to the addition of the Salt complex.
Without a Body (Salt), the Spirit (Mercury) and the Mind (Sulfur) are surely quick to fade!"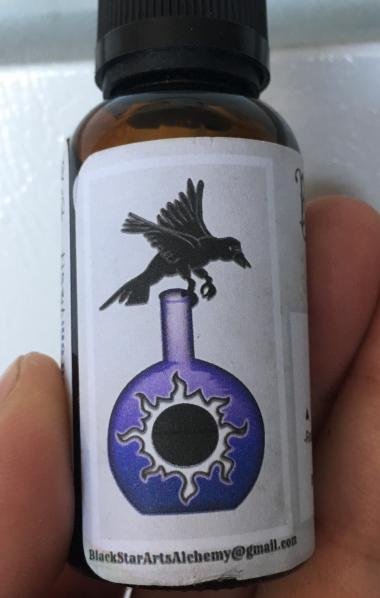 Packaging
I really love what Squirrel has chosen as his logo. Also has bottled on date, along with description of effects. It is 95% Abv, and is clearly labeled. Leaving no guess work for the consumer. 10/10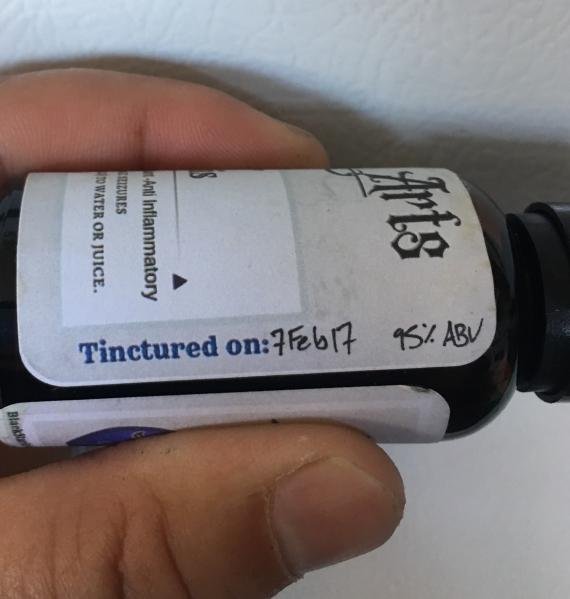 Taste
So tincture is best when drops are placed under the tongue. When placed under the tongue, cannabnoids are absorbed in the blood stream, vs being digested by the liver, if swallowed. This tincture fells like an explosion went off in your mouth, which I enjoyed very much. It was almost like a gentle slap to the face. Like the kind of slap to the face when you are having kinky sex with your lover. But due to not being a big fan of the taste of straight alcohol, I would have to give this a 8/10.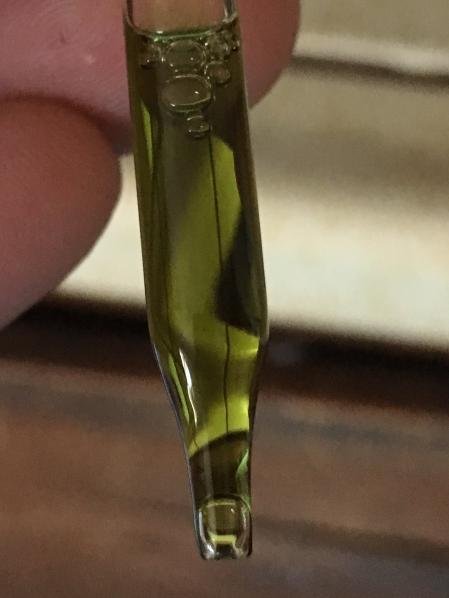 Appearence
Not much to really see with tincture, but I do love the green color. Most tinctures I have seen are a brown color. So I would have to rate this a 10/10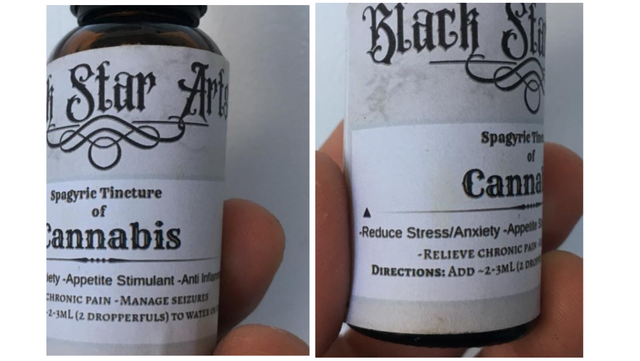 Effect
Recommended dose is two dropper fulls. After 10-20 min, a warming sensation covers you entire body. Then 30-40 min, your head fells a little fuzzy, and a grin appears ear to ear. Then about after and hour, your eyes begin to fell heavy, and you hear your bed calling your name. So I highly recommend this tincture be used at night time. The sleep you get is completely amazing! Uninterrupted, and wake up felling like a million dollars. I have to rate this a 10/10.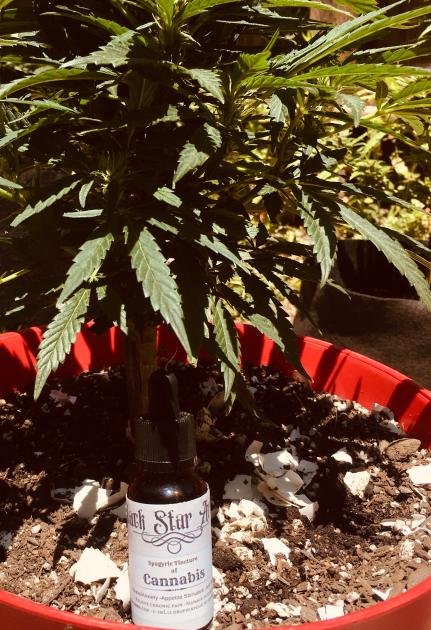 Overall
I am truly appreciative to have received this gift. It is so cool to see all the talented Steemians we have. So for that reason, I would have to say this is the most special tincture I have ever had. Not to mention, I usually have a hard time falling asleep, so to have this in my medicine cabinet is a very nice thing. So thank you Alchemege! Be sure to check out his Homesteader Co-Op page, to check out the other Spagyric tictures he has available. Best part is, you can use Steem to buy them!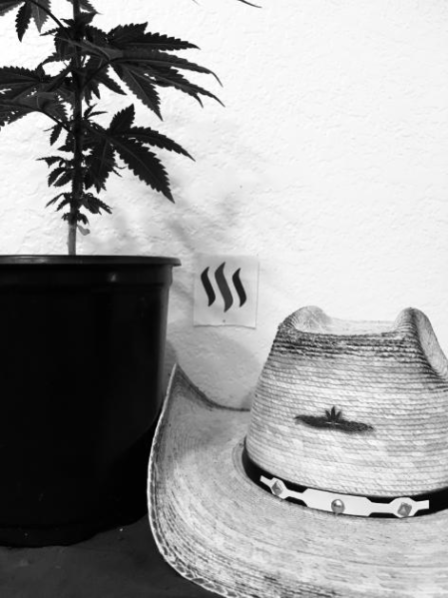 Stay tuned for some outdoor plant posts!