Hi Steemians! So fellow Steemian @a1-shroom-spores issued a challenge to see who can harvest the most bud off a plant grown out in a Solo Cup. https://steemit.com/cannabis/@a1-shroom-spores/red-cup-grow-challenge. This challenge is also been ran by @canna-curate over on the Smoke Network. We are allowed to have one entry here, and one entry there. But no cross posting the same plant. We want to encourage original cannabis content here and on Smoke. I love Steem and will continue to do original post here as well. If I stopped posting about cannabis on Steem, then I will be self censoring myself. It's just as important posting about this wonder full plant here then on Smoke. So I will cover this subject with Canna soon. Let's take a look at my Solo cup project for this cool challenge.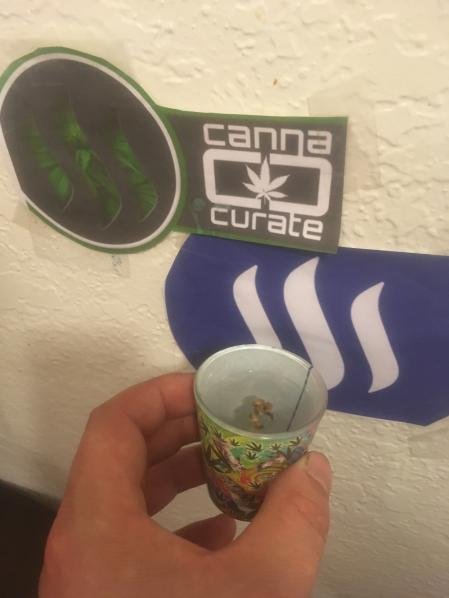 I will be using the strain Tall Jamaican Girl that I got from our cannabis Queen @rebeccaryan. I started the seeds in my lucky shot glass last week by soaking them over night in water.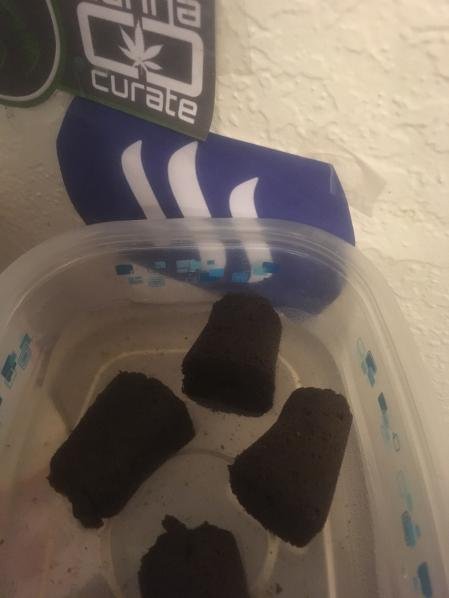 I use Rapid Rooters to start my seeds. This is a great method since it saves you space, and also energy since you don't have to put them in soil. Sometimes seeds don't crack, and if you have a dud in soil, then that was just a waste of time and space. I also like this method better then the paper towel method, since you will not take the chance to ruin your seed by handling the delicate seedling.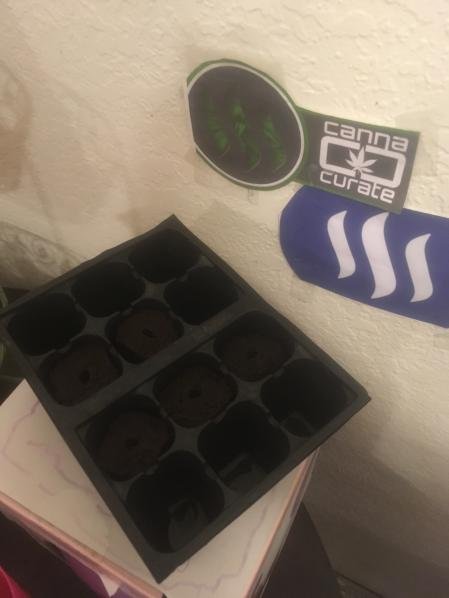 I then will take my seedling tray and set in a dark area to let the seeds germinate.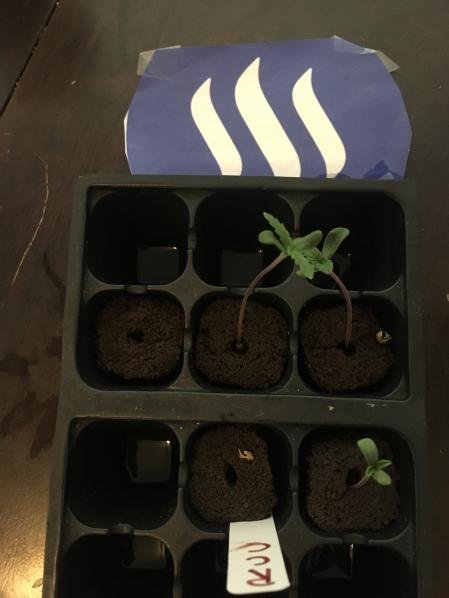 So I got 3 seedlings out from 5 I started. I will soon transplant two into there final homes, a Solo cup. I will mark one cup with the Smoke network, and the other with the bad ass Steem logo. Sorry Smoke, but the logo for Steem is fucking bad ass! Then I will veg out then flower. Probally picked the worst strain to do this in a Solo cup, but should make for a hard challenge, which is what I love! Stay tuned and watch me along my journey, and also for Steem exclusive cannabis content from the Ganja Cowboy, YEEEEEE HAAAAAAAAAAAAAAAAAAAA!!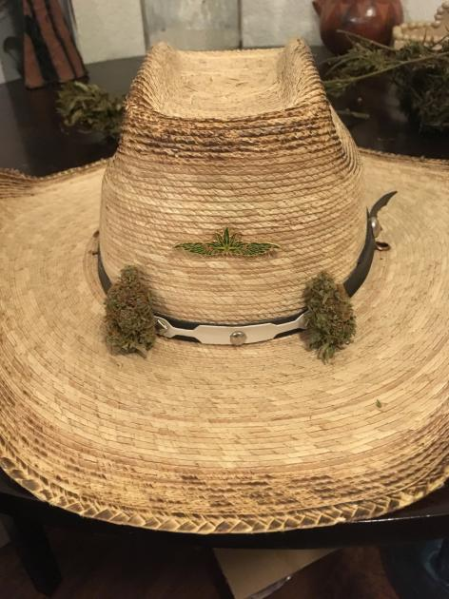 This is a Steem exclusive post