Colombian Gold on Gold
Spherex is a very popular extraction brand in Colorado, and one of the best selling vape products.
Their Select line is their premium brand of cartridges.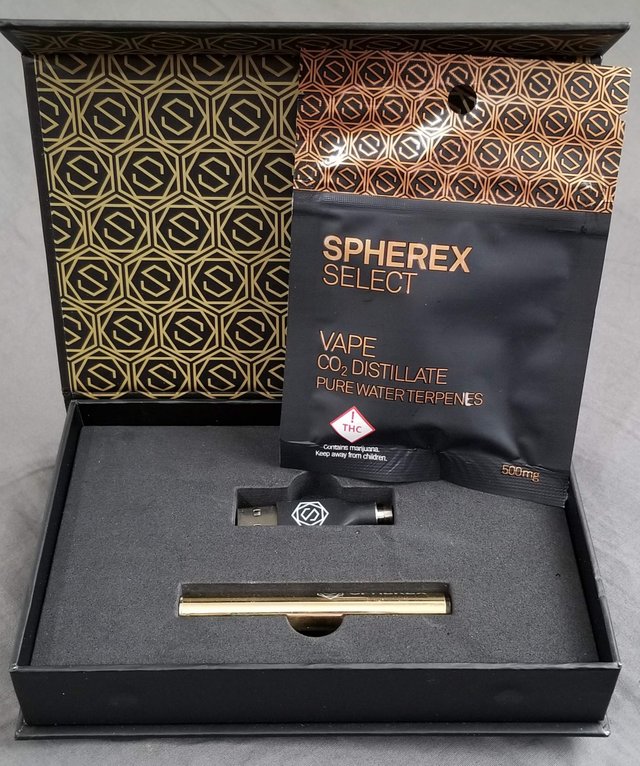 The Columbian Gold is earthy, spicy, and floral on my palette. Strong flavor and effect overall, hitting very hard.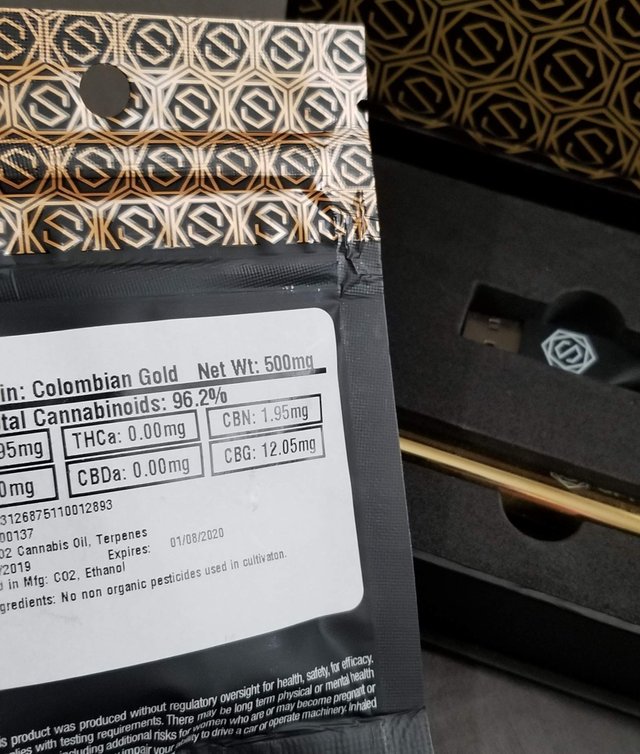 The button-less battery allows for an easy draw, and provides above average size hit.
The large clouds it can produce are impressive.

The oil is golden and visually appealing. The gold battery and cartridge hardware are certainly a bit flashy, but fun for some.
Overall a great product, and I look forward to seeing Spherex's continued success.
Thanks for looking, and have a great day Steemians!
Posted using Partiko Android