https://americanmilitarynews.com/2019/04/defense-department-warns-troops-about-risks-of-using-cbd-products/?utm_medium=facebook&utm_campaign=alt&utm_source=popsmoke
Here we go of course if you are active duty military you were tested for illegal substances and if there is any chance that you are associated with cannabis career is terminated.
Hang on a minute you mean people who are protecting us and should have the best equipment and some respect are not allowed to use a completely natural and healthy product?
So are our military members also banned from wearing hemp clothing and using hemp textiles?
Well I think that should change and hopefully some attention will be brought to this issue one day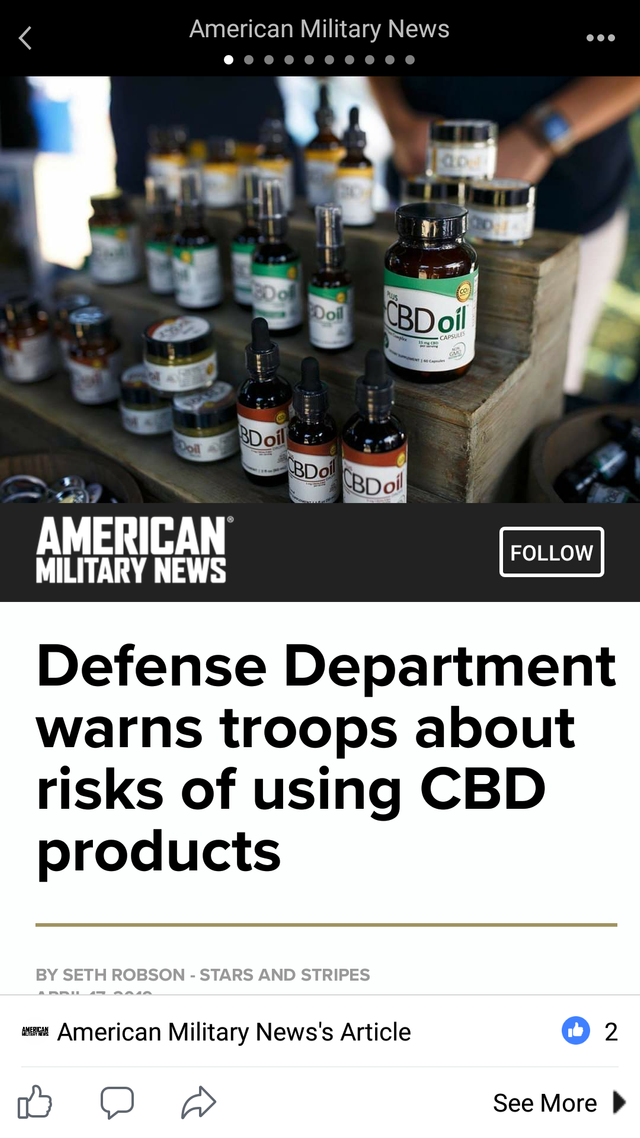 Posted using Partiko Android