14 New Strains! Lets dab them all at once!
Hello fellow stoners! Here's what Ive got to play with for the weekend! Let me know what your smoking on!
Great way to kick off the weekend, destroying this 14 flavour dab! Big thanks to LexaS5 for the ghini to make me do it, and letting me dip it in CBD to smooth it out a little! The last half of the clip is 2x speed since the dab took me just over 4 mins! Enjoy! I sure did!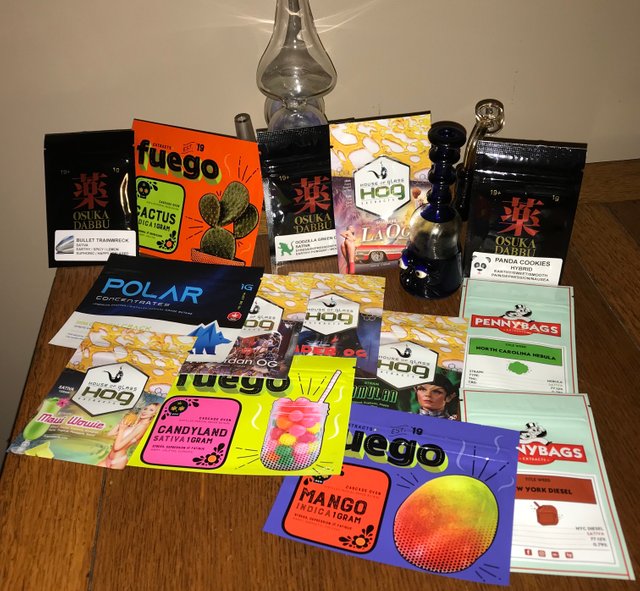 If you ever want to hit a few dabs with me Im live daily @ https://dlive.tv/Doobby
New Strains
Green Crack
Vader OG
Cactus
Panda Cookies
Air Jordan OG
NYC Diesel
Godzilla Green Crack
Romulan
Nebula
Bullet Trainwreck
Mango
LA OG
Maui Wowie
Candyland
Much Love <3 And keep your Doobby's lit!