Perpetual Indoor/Outdoor Grow Journal #43: Tent Gals
Another week's passed and the gals have grown a bit more. They're all happy and in High Brix Territory. It's just a few days till the flip now.
Dosi-D (Elev8 Seeds) is the smallest of my plants, cause she was popped later than the other ones, but she'll be flipped in the same time. Fortunately, I have more seeds in case she becomes something special.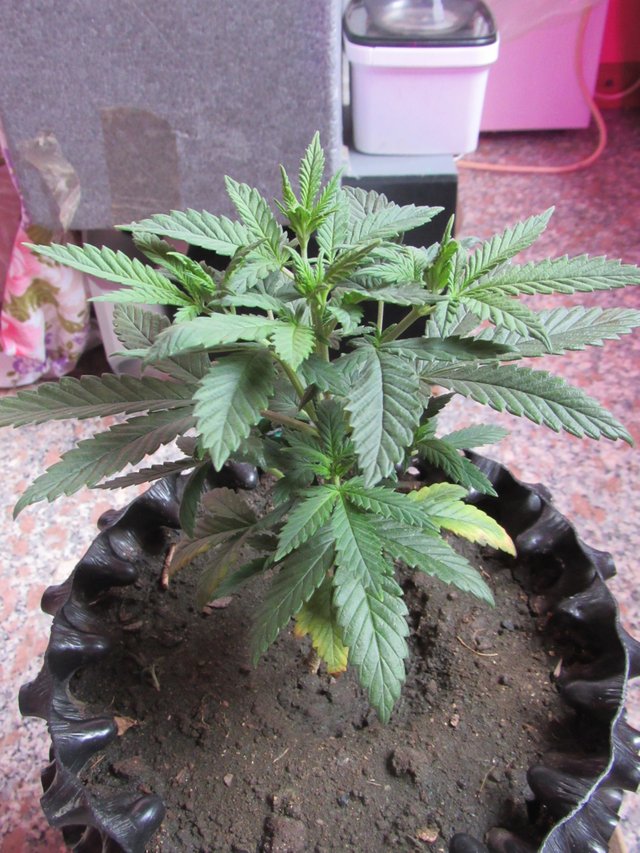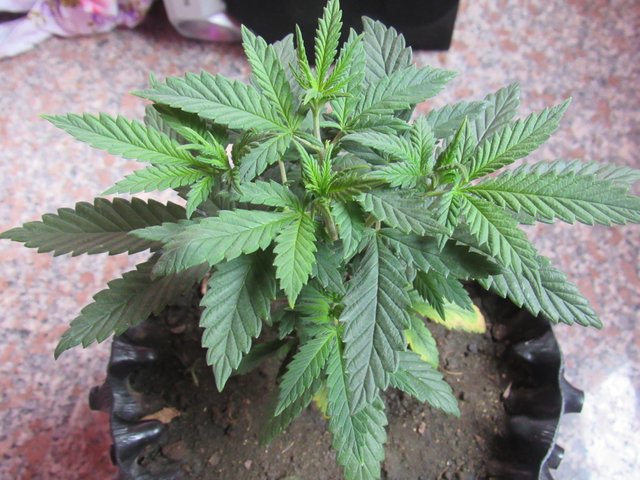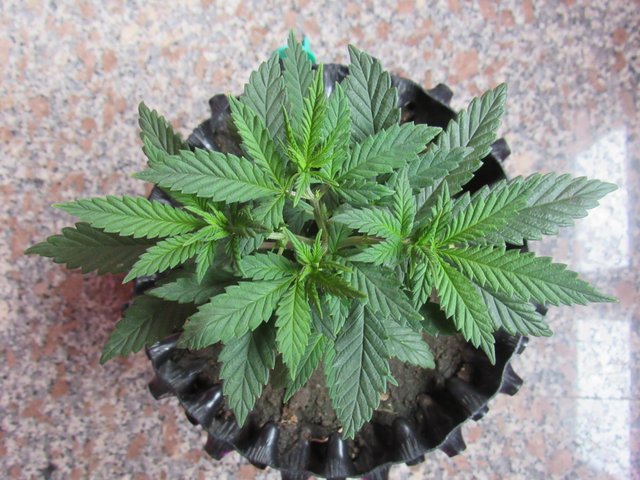 Honeysuckle is the least vigorous one. She's been growing very slowly, but after I fimmed her at least I got a nice, compact bush with multiple tops. She's also very tight and leafy, so I prune her on a regular basis. Minor bleaching on some leaves is due to my COB's spectrum.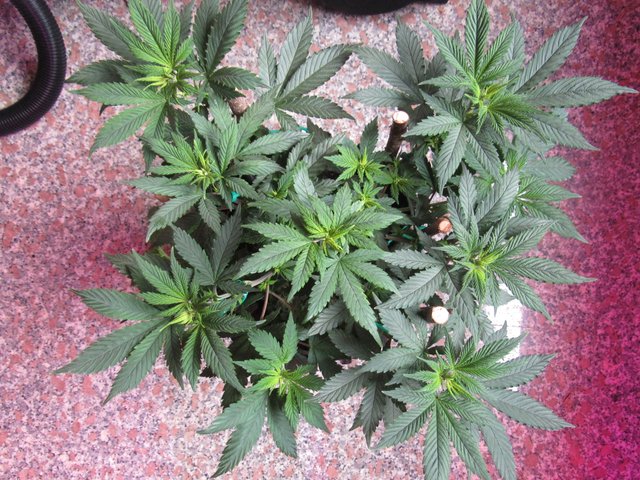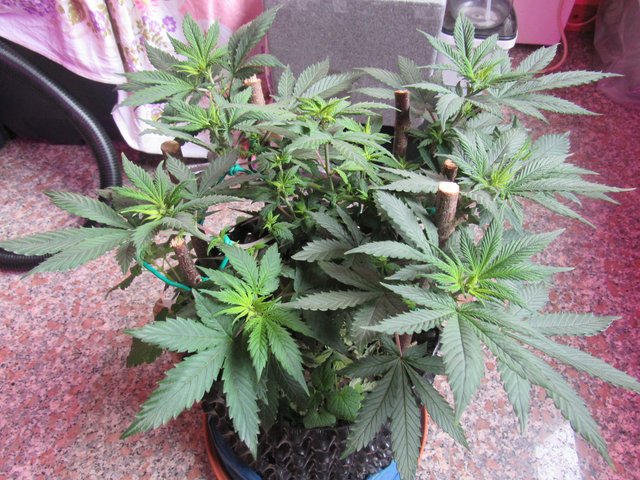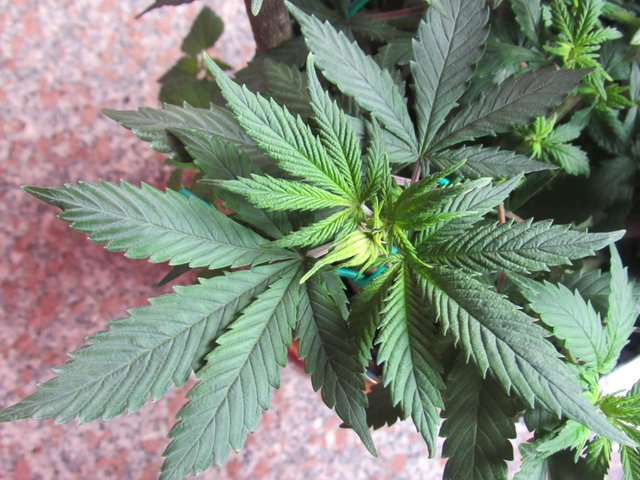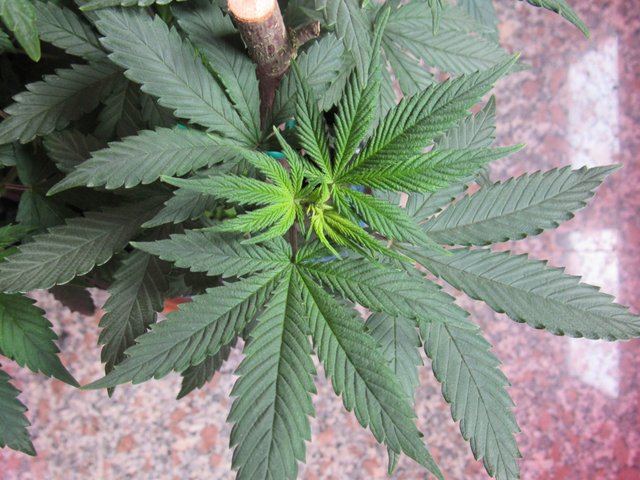 And here comes Pink Sherbert (GSC cross), which is a very pretty gal in my book. She loves the COB, which keeps her nice and tight, but she has those long, fat leaves, which make for a quite dense canopy. In fact, even after I performed some LST to open up the center, she started covering it back, so I had to pluck more fan leaves to expose the secondary bud sites.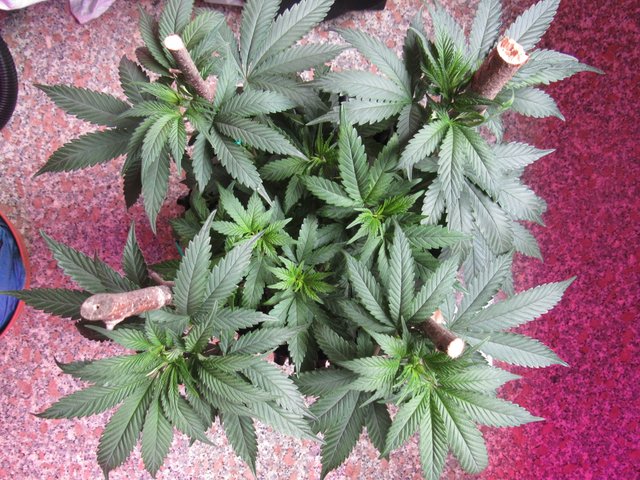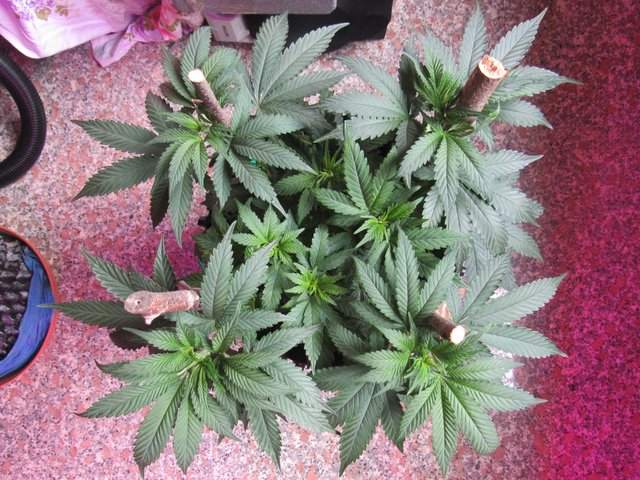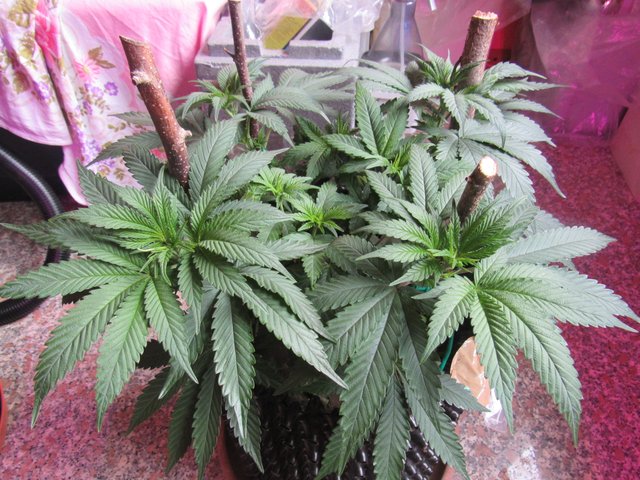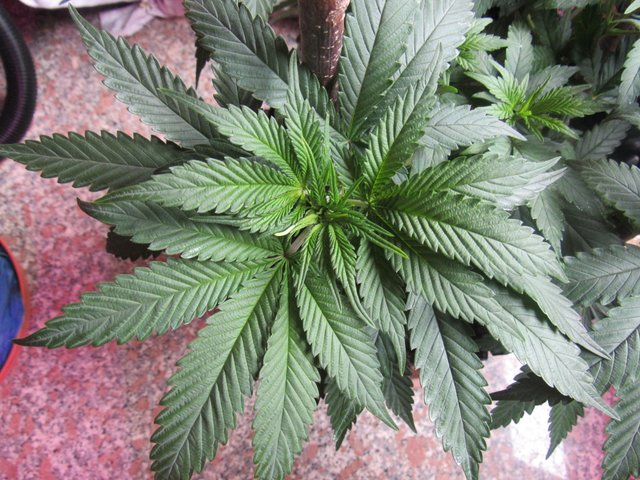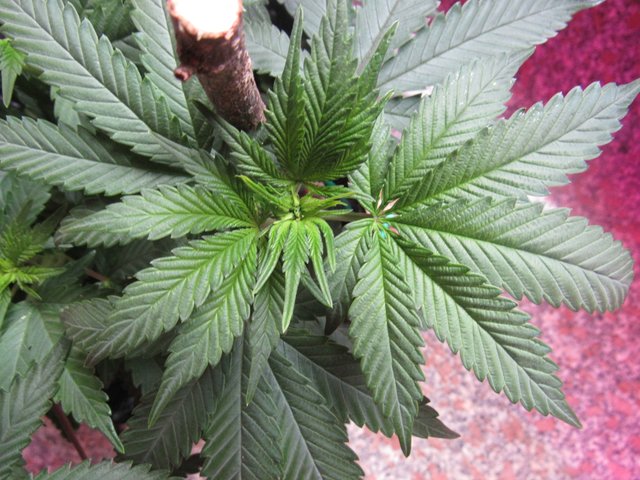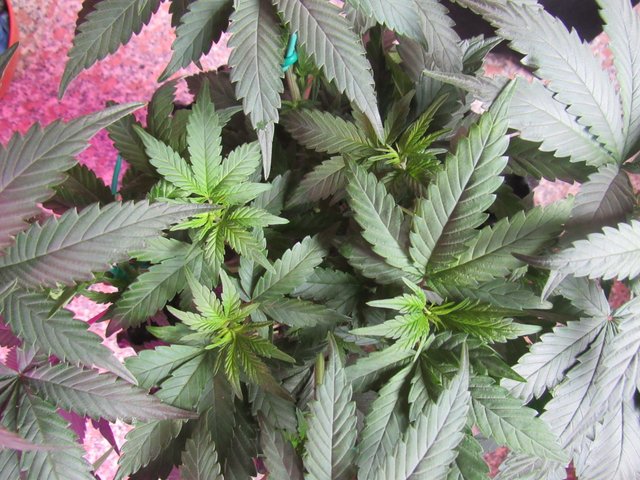 Red Diesel (Barney's Farm) has been the leader sine the day 1. She's extremely vigorous, loves my soil, and has a great structure with multiple secondary bud sites, which started popping up everywhere once I got her through LST.
She had a bit of problem with COB in the beginning, so I moved her under GROWant LED, and she's like new. I didn't even have to do much pruning with her. She's a low maintenance kind of plant, and can be definitely grown by a noob.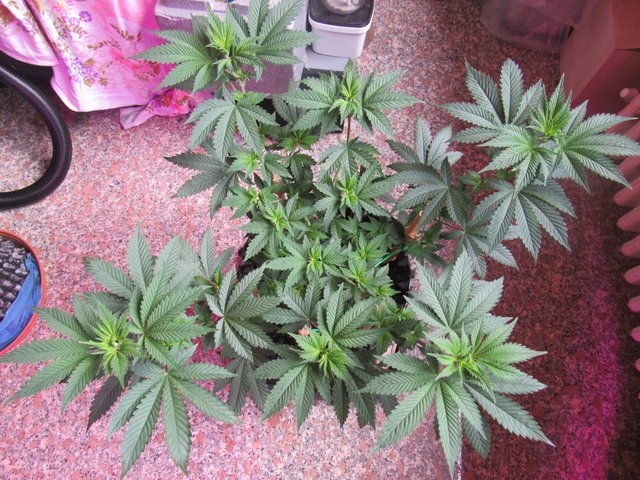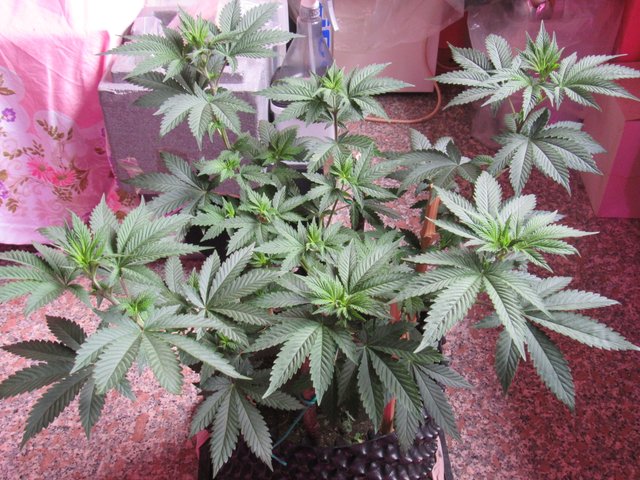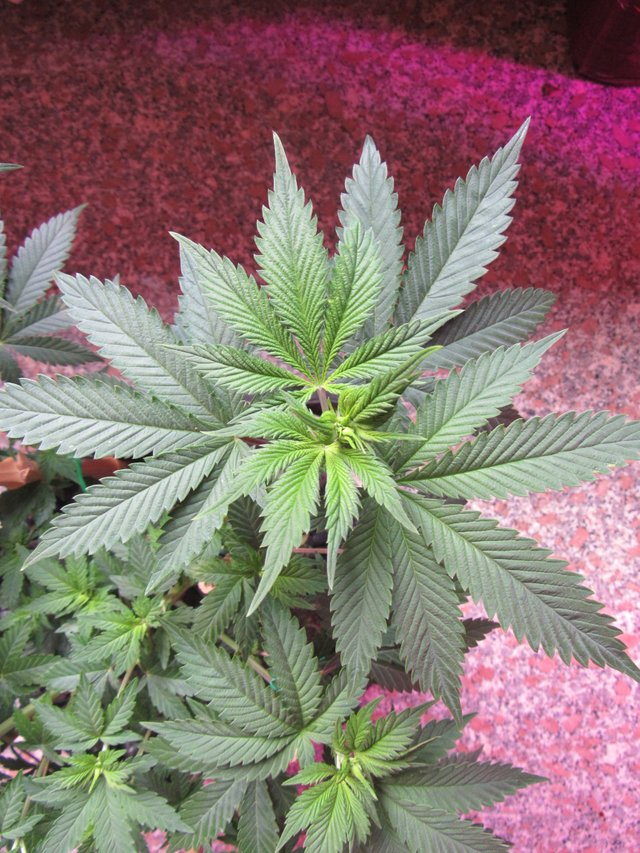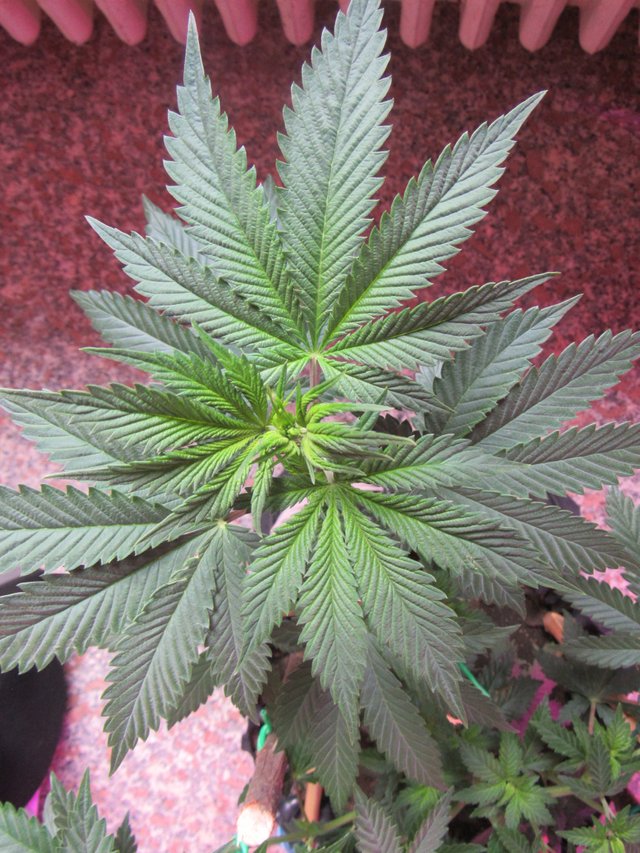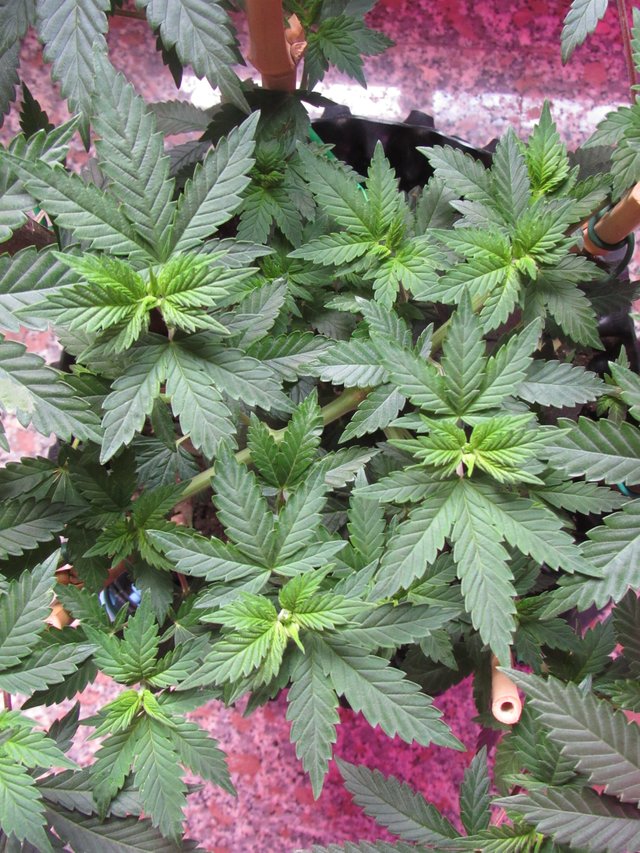 Tent looks like that ATM. You can easily say which side has the white light and which has the purple one.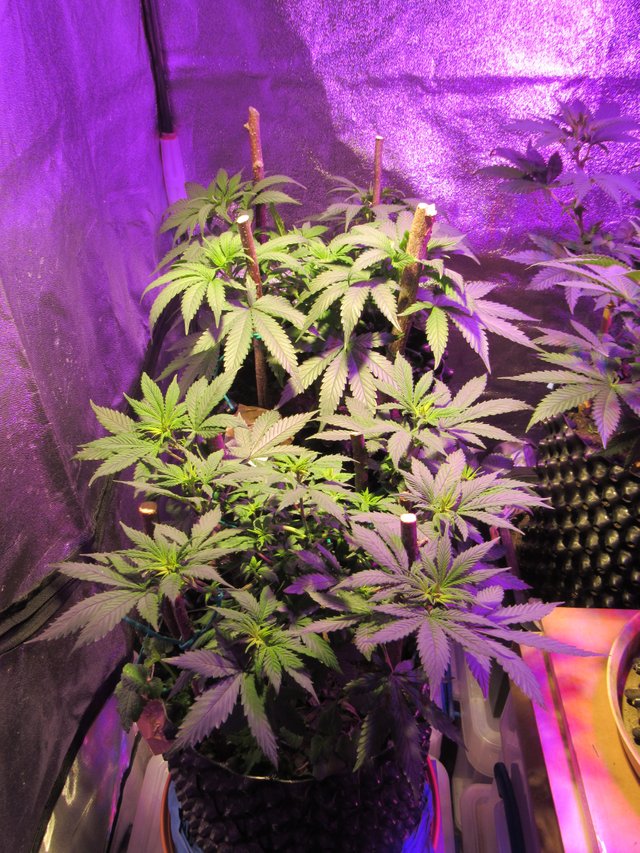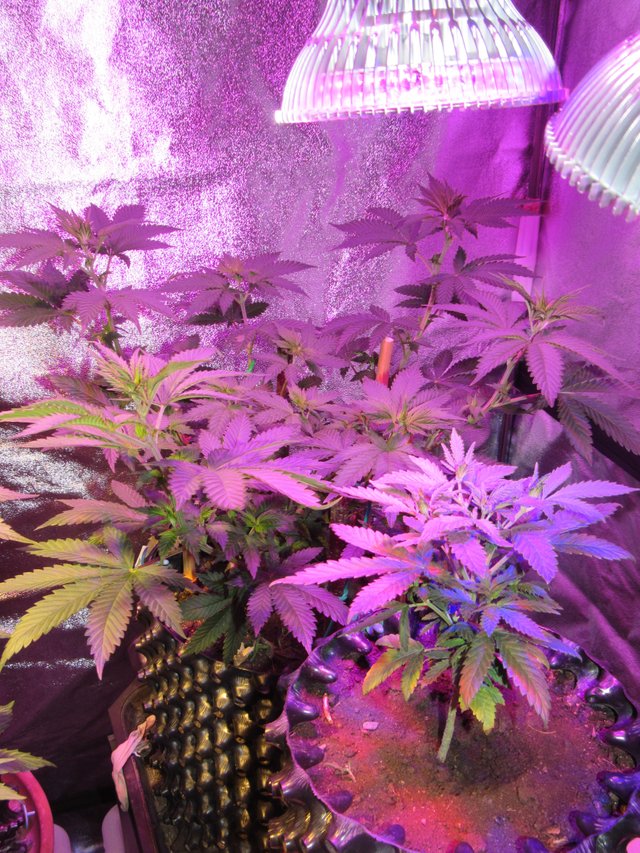 💨 💨 💨
✯ Follow ✯ Upvote ✯ Resteem ✯
@conradino23
✯