So these are all my indoor gals a week or something after being transplanted into air-pots. They are also testing my Horus COB, which is a ferocious beast with only 55W draw!
I had a scary moment with Red Diesel, when I discovered the COB was burning the leaves - you can seen the burn spots on the pictures below. But I decided to move her under my GROWant burple, and I haven't had more trouble since.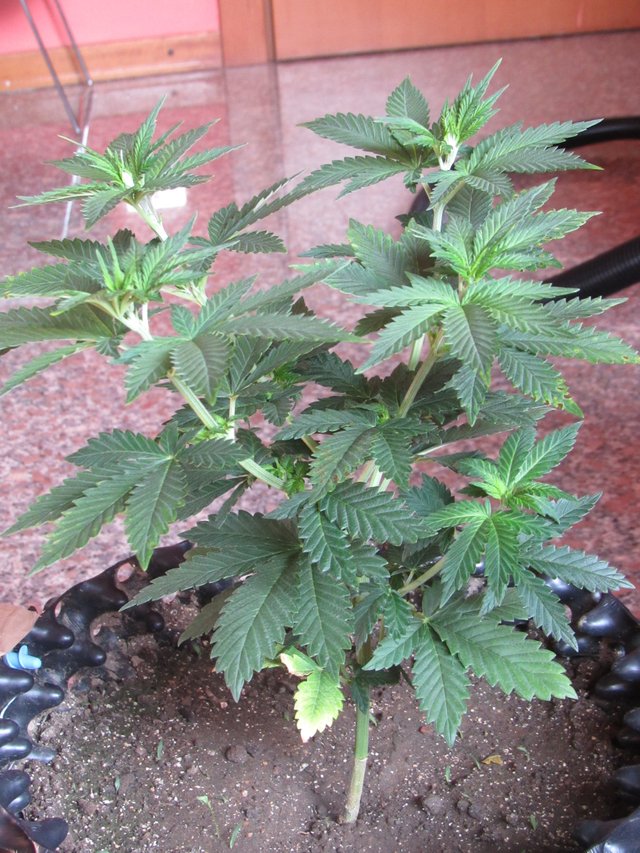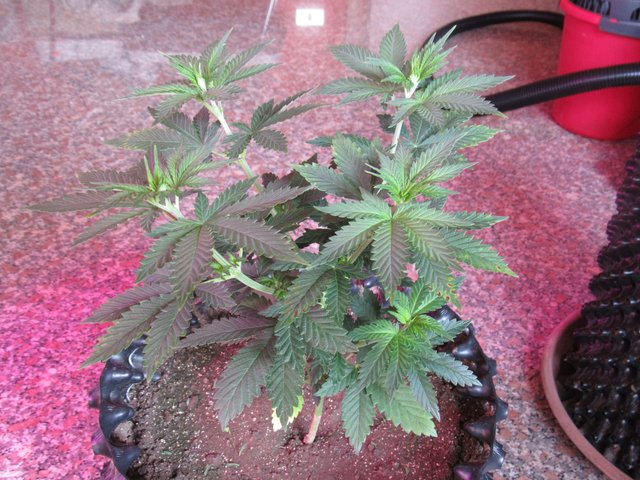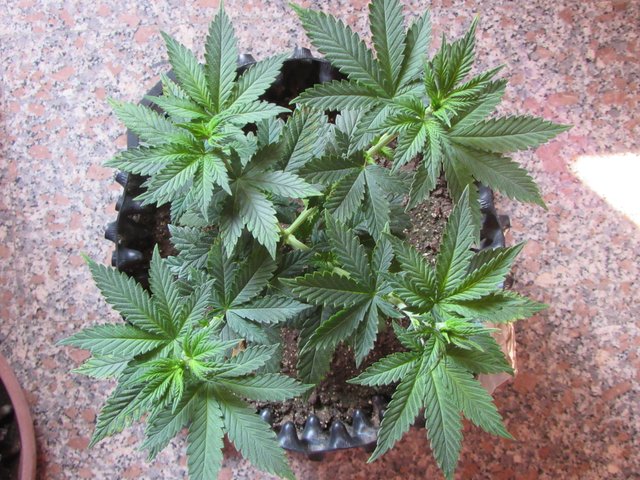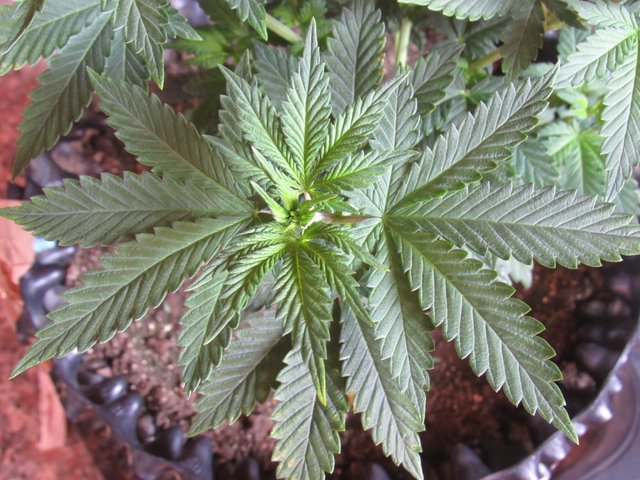 Pink Sherbert used to be under GROWant, but has been moved under COB. I raised the light and dropped one box, and she's about 20" from the light, which seems to be a perfect distance. She's shown some mild leaf mutations - downward curving on a third node, and general twisting - which is probably owed to polyhybrid GSC parent. But she doesn't give me any problems so far.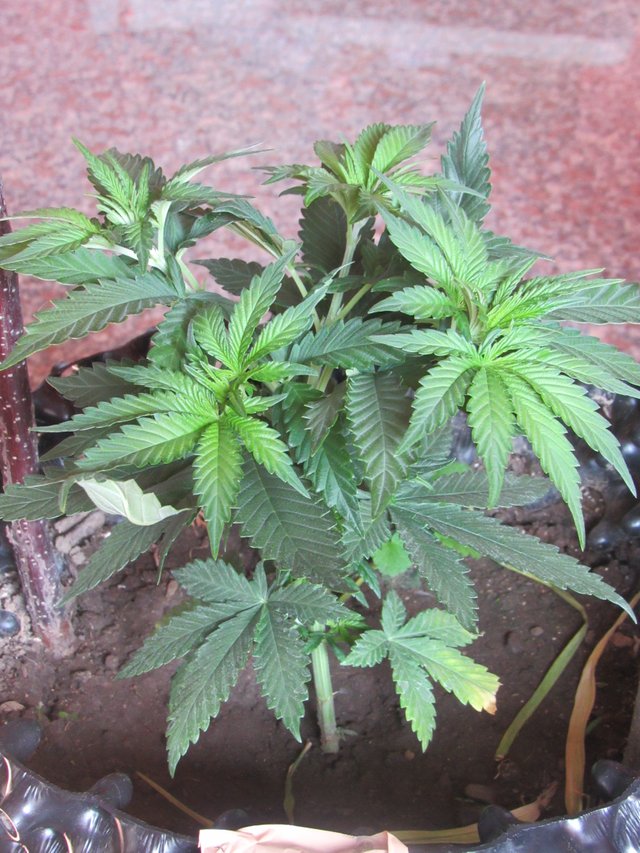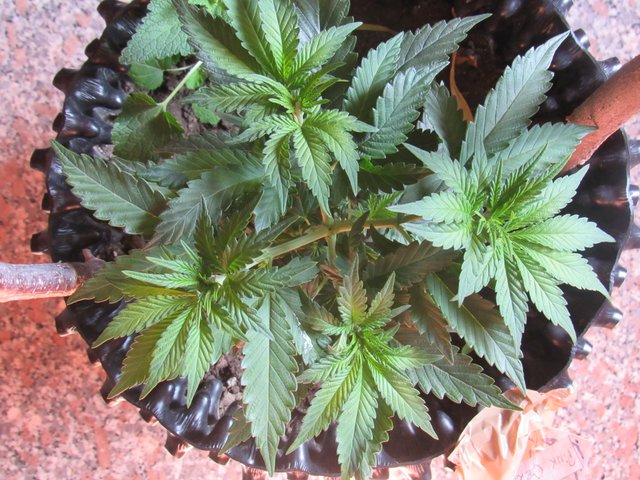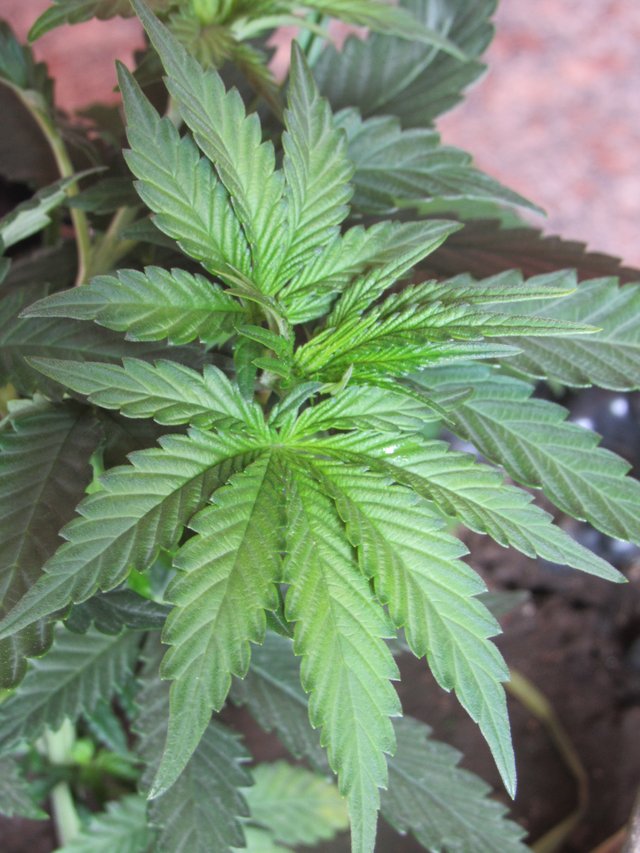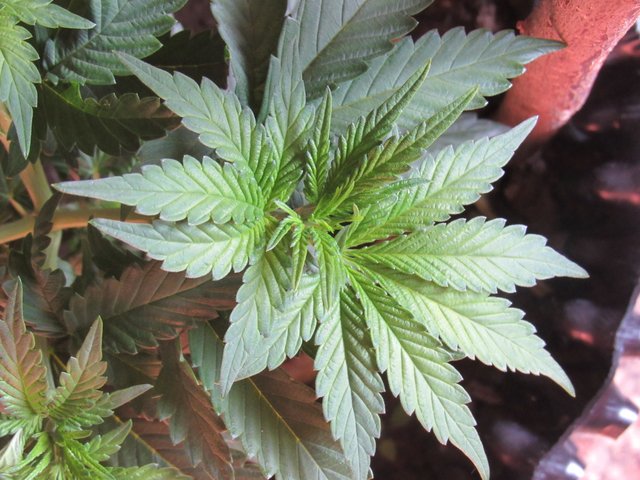 Honeysuckle is definitely the slowest of all bunch, but I managed to get 6 tops after fimming, which is kinda cool. If this becomes a nice, dense canopy in flowering, it'll be a benefit. Unfortunately, vendor doesn't give the lineage, but the reviews, although rare, are raving!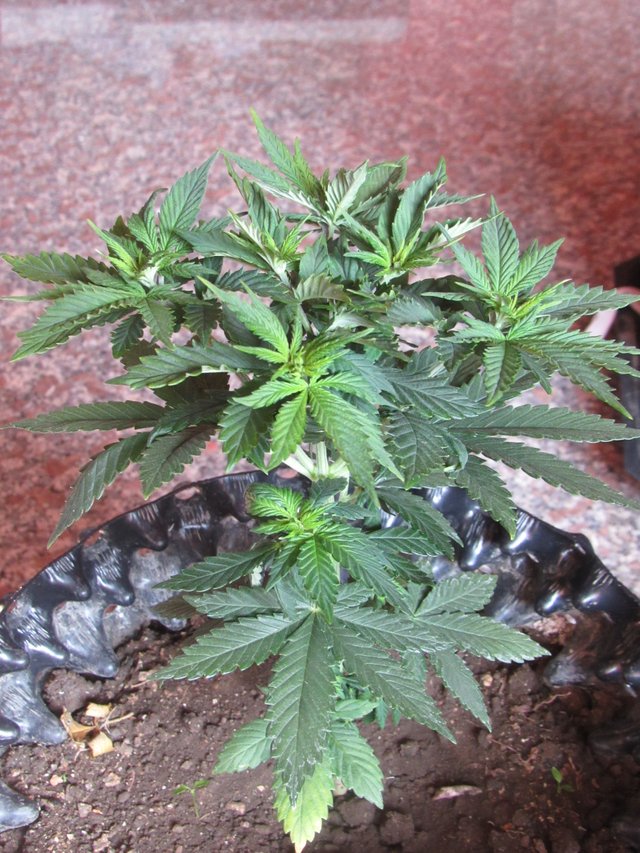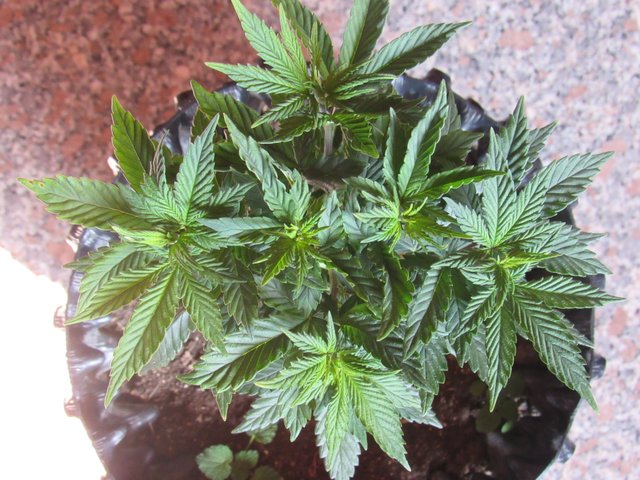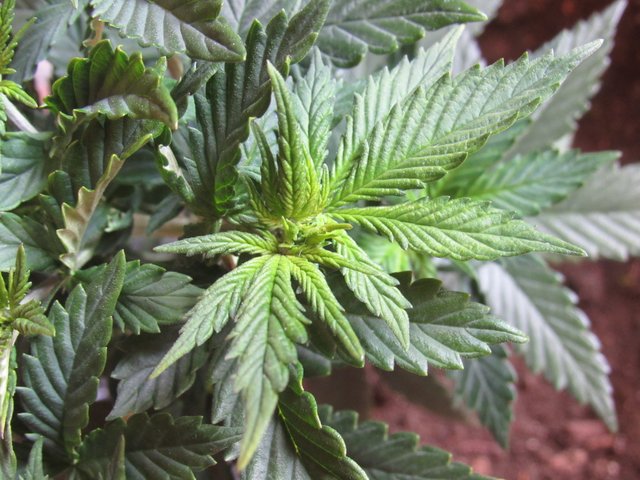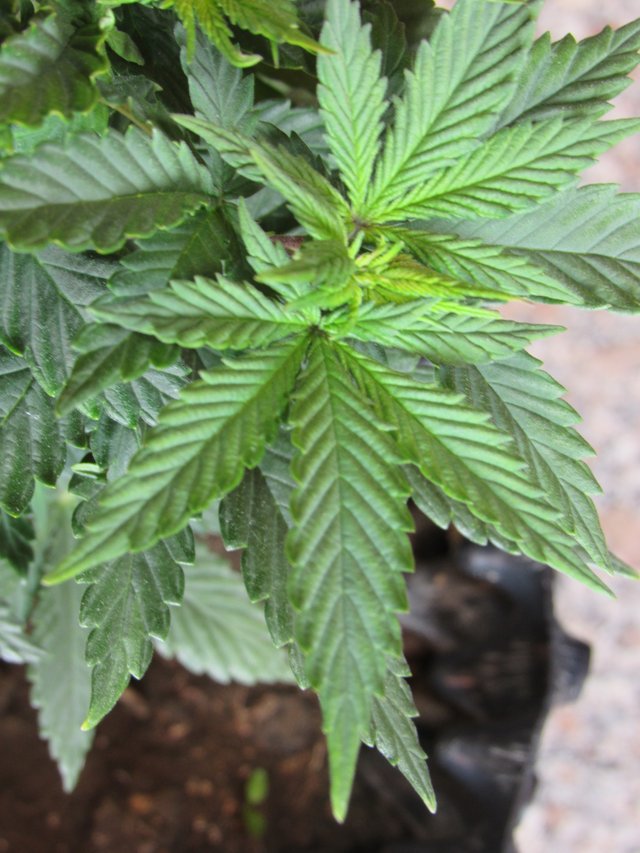 And here's Dosi-D quickly recuparating after fimming. Once she grows back, I'm gonna transplant her into an air-pot, and flower with all the others. Vendor, Elev8 Seeds, claims it's a cross of Do-Si-Dos and Chem Dog, but there are neither grow reviews nor smoke reports so far.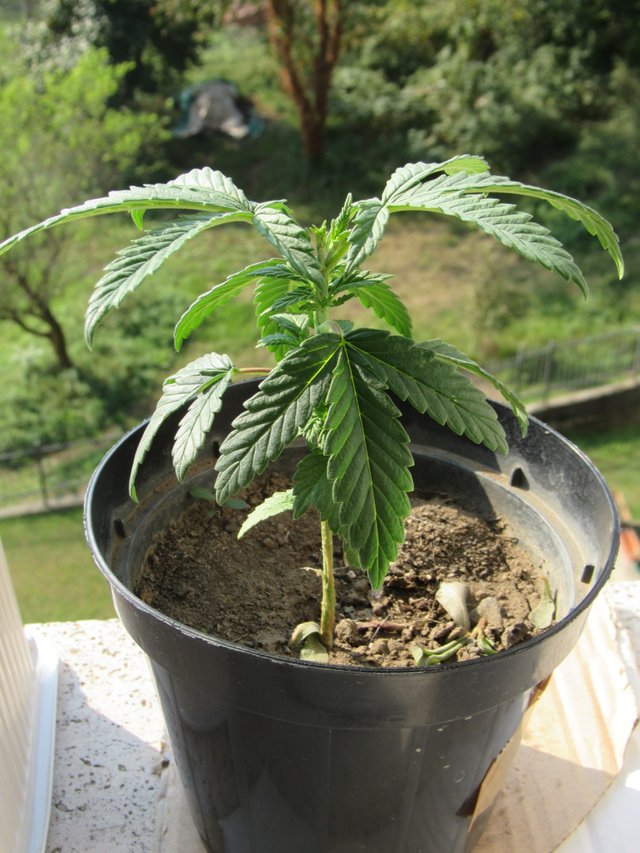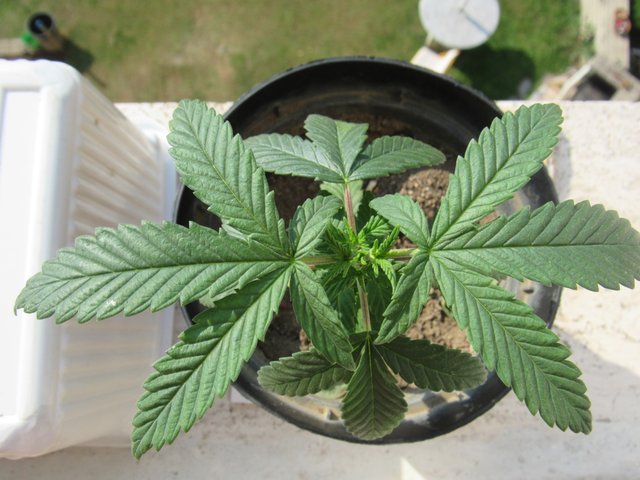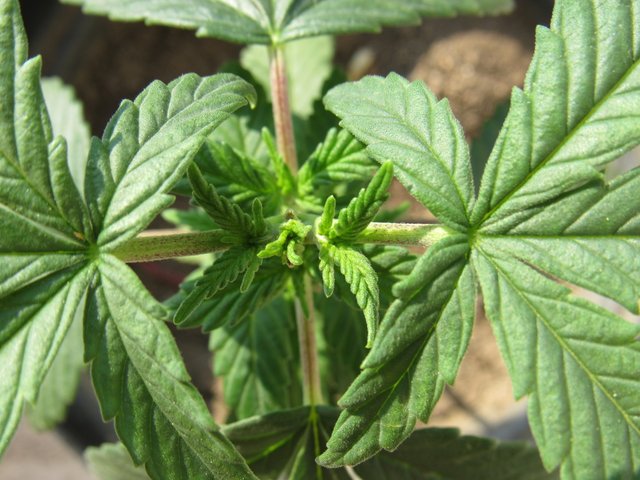 And this is the tent ATM!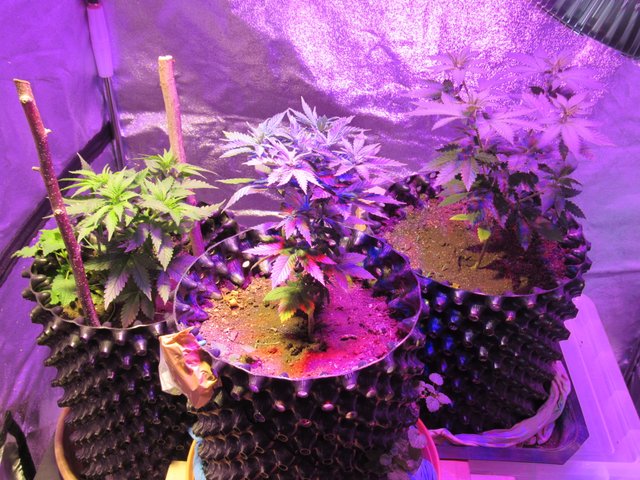 💨 💨 💨
✯ Follow ✯ Upvote ✯ Resteem ✯
@conradino23
✯