Canna Steem-Fest is a Free Event?


In order for us to have an event at Northwest Cannabis Club @qwoyn and @hashkings have offered to sponsor the event, however per Oregon state law, NWCC has to be a private club so our attendees must become members in their Crow Club.
This means we only pay the 20 dollars at the door when we arrive for the event and that is it. The entertainment, vendors and events will be free of charge. Your 20 dollars also includes a lifetime membership to NWCC Crow Club, full club access for 5 dollars and access to all the events!
Please visit their website for more information.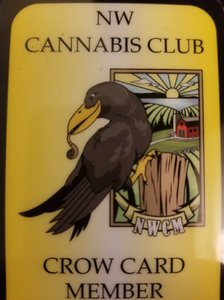 ---
---


Below are some of the highlights from our original post**
Welcome to Portland






Our first annual Canna Steem-Fest is one of many events we have planned for the Canna-Curate Community. Once a year, we would like our community to come together and share in the joy that is Cannabis. For our first one we have chosen Portland as our host city.




When and Where

Northwest Cannabis Club
1195 SE Powell Blvd
Portland, Oregon
June 22nd, 2019
3pm PST - Close

Event Details

Downstairs Casual Lounge Access

E-Nails
Pipes
Vaporizers
Pool Table, Foosball

---

Upstairs Lounge and Deck Access

50 ft Dab Bar
Huge Outdoor Deck, Pergolas and Dab Bars
Retro Amusements & Good Times

---

Live Music

---

Speakers

Jon, Founder Canna-Curate
Daniel Pittman, Founder HashKings
More to be announced in the coming weeks

---

Vendors will have samples

Concentrates
Flower
Edibles

---

Awards Show and Competition

Solo Cup Challenge Winners Announced
Dab Competitions
Guess the Strain

---

Snack Buffet

---

Canna-Curate Gift Bag
---
---


If you have enjoyed this post please click here to read more

Please join the Canna-Curate Server with HashKings and be part of this exciting new adventure! 2019 has arrived along with
Canna-Curate | The #1 Cannabis Curation Trail on Steemit

@jonyoudyer (@canna-curate)
@bluntsmasha aka CryptnoToad
@fracasgrimm (@greenhouseradio)
@qwoyn (@hashkings)
---

---
Official Links

https://discord.gg/DcsPHUG
http://www.canna-curate.com
https://www.qwoyn.io
---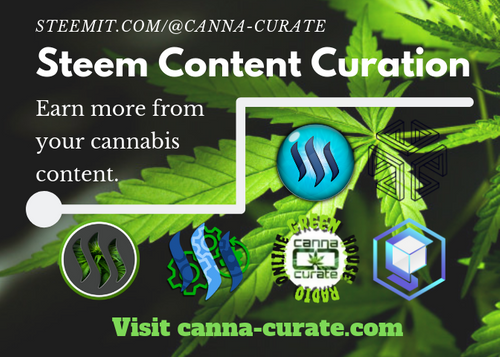 Delegators:
@alchemage
,
@amymya
,
@ArtisticScreech
,
@batman0916
,
@battleaxe
,
@billmega
,
@berniesanders
,
@Bluntsmasha
,
@cannabiscurator
,
@conradino23
,
@cyemela
,
@darkprince66
,
@davedickeyyall
,
@deanpiecka
,
@derekrichardson
,
@dynamicgreentk
,
@dynamicrypto
,
@d-vine
,
@ELAmental
,
@elderson
,
@ericwilson
,
@fatkat
,
@foodforestbot
,
@fracasgrimm
,
@futuremind
,
@fknmayhem
,
@goldendawne
,
@hotsauceislethal
,
@jonyoudyer
,
@kid4life
,
@kimmysomelove42
,
@k0wsk1
,
@krazypoet
,
@luegenbaron
,
@mandyfroelich
,
@marksheppard
,
@movingman
,
@msp-creativebot
,
@olafurthor
,
@pataty69
,
@pharesim
,
@paradigmprospect
,
@phusionphil
,
@prettynicevideo
,
@rakkasan84
,
@rawpride
,
@realkiki85
,
@runridefly
,
@SammoSK
,
@sgt-dan
,
@soluce07
,
@soundwavesphoton
,
@thelogicaldude
,
@underGRound
,
@qwoyn
,
@dylanhobalart
,
@yogajill
,
@wxzurd
Trail Makers: @jonyoudyer, @Bluntsmasha, @conradino23, @ELAmental, @netgodbeerus, @cannabiscurator, @realkiki85, @doctorspence, @darkprince66, @cannaqueen, @hiatus, @tilestar, @naturalfox, @canna-collective, @deary, @foodforestbot, @nikema, @Tafgongthe1st, @loryluvszombies, @spicedlife, @gjones15, @mrunderstood, @benzeta, @stoned2thebone, @cannafarms, @thegreenhouse, @cultivar, @liquid-mike, @brockmorris, @ganjagirl, @MadPotters, @chey, @growingassets, @the-haze, @skylinebuds, @gingy710, @growroom, @kootsmedtree, @cowboyblazerfan, @suheri, @imammudarifqi, @grow-pro, @winnerchris, @twirlspin, @pdxlove, @cannabis-news, @cannuration, @steem420, @socialmisfit, @ambiguity, @phoenixwren, @batman0916, @greenfooteCO, @ceattlestretch, @njweedman, @superwoman916, @movement19, @bengiles, @growroom, @elderson, @hemp-lord, @deadisdead, @coffeebuds, @gregorypatrick, @asonintrigue, @freedomtribe, @bembelmaniac, @mango-juice, @oh-high-mark, @stonerfeed, @kaz2305, @veteranforcrypto, @rebeccaryan, @bigriffsbongrips, @spicedlife, @a1-shroom-spores, @kiefpreston.com, @dilwhosaskin, @argenisapaz, @sapphic, @paradigmprospect, @vegangod, @qwoyn, @borofreak, @sunnydays-r-over, @kawa23, @caperf35, @yogajill, @dynamicsteemians, @khackett, @zuculuz, @soundwavesphoton, @cannajess, @theywenttojareds, @moniroy, @offgridlife, @mjgeeks, @cannabisrawuncut, @cannacannacanna, @koh, @ghro, @kennyboobs, @forstellaford, @eatmeat, @ssdgm, @too-short, @turd-ferguson, @npcvegantifa, @sharkmonsters, @uptoker, @theduskinus, @highdoulikememes, @buysmoke, @em3di, @vaporrhino, @prettynicevideo, @props4crops, @mary-jane, @badasshomelife, @highroadseeds, @cody758, @fixedbydoc, @pennsif, @samuelbooth86, @twistedcheshire, @hashkings, @tyler-ai, @kind.network, @annitakoxx, @midgeteg, @steemitsmokeout, @moneymind420, @appalachain, @stickyfingerz, @girlsofgreen, @guysofcannabis, @cheaphomegrow, @thehempinghand, @heatherhemp, @chey, @seeker214