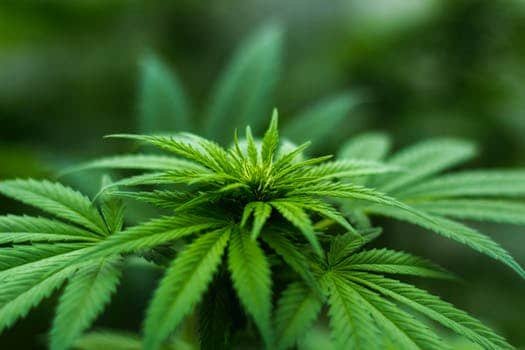 I was filling out my About page on my site and decided to add this, my wife and I are strong advocates for the use of medical marijuana. From all the recent research and the praise it has been receiving in the help with pain relief and also helping with cures to certain diseases, I think it should be available to anyone that could benefit from it.
At one time the use of marijuana was strictly taboo, and even has been called a gateway drug. As a teen, the only gateway it was for me, was to the cupboard or fridge to ease the munchies I use to get from its use. I remember as a teen, coming from a small town, the town council had a community meeting, because they were concerned about the teens and their use of the wicked weed! Many of us went, and we went high, and I'm sure that meeting was one of the few that got as many laughs as that particular meeting received.
I was listening to a Dlive broadcast today ( for those unfamiliar Dlive is similar to YouTube, but at the same time quite different, and broadcasts podcasts) and thought some people might want to know about this as well.
Over the years my wife has had several serious operations, 2 of which were back surgeries, and two were hip replacements, and because of this, she had chronic pain for a very long time. She was prescribed "pain killers" most of which either didn't work, or made her have uneasy feelings. She has never abused these prescriptions, though many people do. So instead of over medicating herself, she suffered through the pain daily.
A friend of hers actually introduced her to medical marijuana, and it worked for her perfectly! It was the cannabis oil and she was so very happy to finally find something that gave her pain relief. Her friend sent it to her from the US and was a gift, which was very expensive, $130.00 US dollars which translates to 170.00 Canadian.
My wife has also developed a disease similar to Parkinson's, which causes tremors, and at times also has caused her to fall. At the present time, she is taking a prescription called Nabilone, which belongs somewhere in the cannabinoids. Its main purpose is actually to help Chemo patients, to help prevent nausea and vomiting, but is also used for other purposes.
Here in Canada, you have to see a specialist in order to be prescribed medical marijuana, and today my wife was speaking to the receptionist to the doctor close to where we live. They are setting up an appointment for her, so she can be evaluated.
My wife had such great success with oil drops that she is hoping all will work out for her. There are places online you can order many of these products, but we have been waiting for her evaluation/assessment from this particular specialist.
Marijuana is going to be completely legal all across Canada in September Medically and recreational.. Of course, there are certain rules and regulations which have to be followed, one of which you have to be 19 years of age or older to partake recreationally.It's a big concern here in Windsor, because we have many people going and coming across the border from the US via the Ambassador bridge, and also a Tunnel.Many young Americans already cross on weekends because our drinking age is 19, where as Michigan's is 21.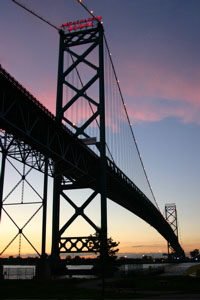 Ambassador Bridge
The concern is many may "forget" they have weed on them and the law is quite clear, if you get caught at the border, you can be fined, and even incarcerated. It will also give you a criminal record and prevent you from entering the US, in the case of a Canadian. I'm not quite sure what the law is concerning a US citizen, but I'm sure it isn't good!
If you are interested in learning more and want to see the great assortment of products available to you and even your pets, click the banner below, and you will be taken to a site, if you are a pain sufferer, you will be glad you did! I found this site while trying to find a company that sold oils like my wife had used and found so good. These are all legal and many people swear by them as to their effectiveness in pain relief.

---
Posted from my blog with SteemPress : https://skiponlinenow.com/avoiding-opioids-for-healthier-alternatives/
---