July 1st is Canada's 151st Birthday and of course we party.
This year Canada is celebrating with sexy flag doughnuts.
At a buck sixty who could say no to such sweet temptations. I resisted for a few days but I gave in and said "I'll just walk it off". I discovered I am heavier now than ever in my life, I guessed so when my summer clothes from last year stopped fitting.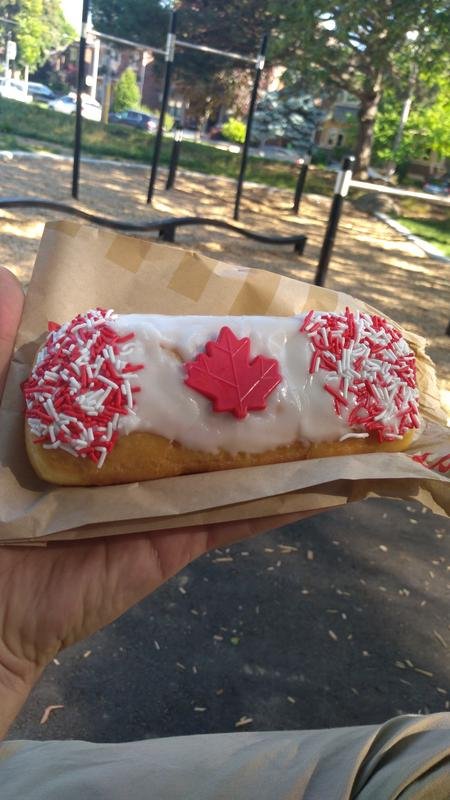 It really was sweetness overload. Delicious in every way, if you've got s sweet tooth. The firm icing flag to the soft dough deep fried and then injected with strawberry jam, the tooth fairy will be impressed.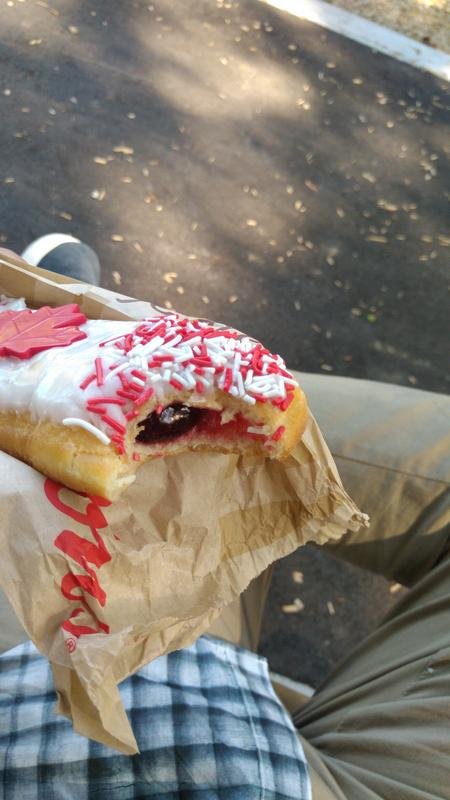 It was perfection for breakfast. Let's not make this a daily routine. Haha. Or the 3 pounds I lost in past week will be undone. I can only walk so much each day.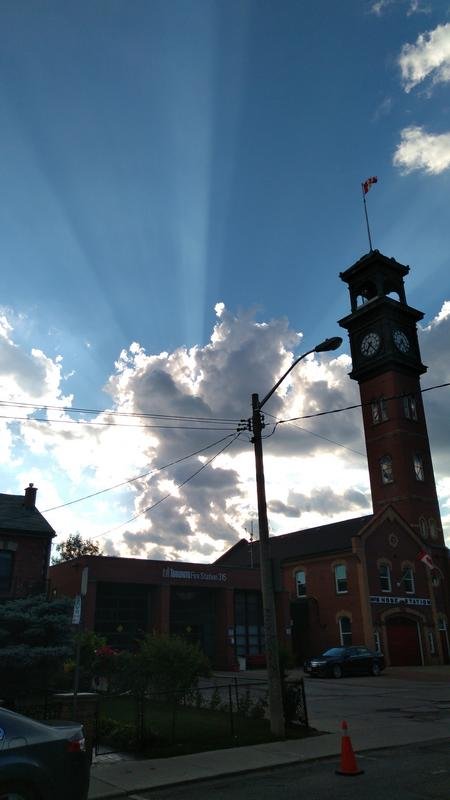 Well with views like this, wandering is a whole lot easier.