Alright so it's been a while so let me update you on Andy's camper! He's done some really nice work on it. You saw he tore out all the rot which was more than he'd expected and he put it all back together (that was in Part 1). Now that it's in enclosed space I left you with an image of the gorgeous cedar siding he was planning on putting up on the inside…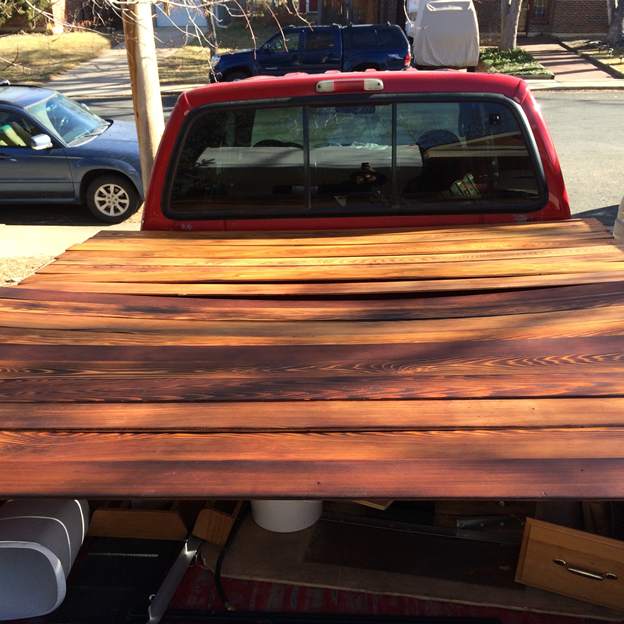 But now he's actually gone and done it…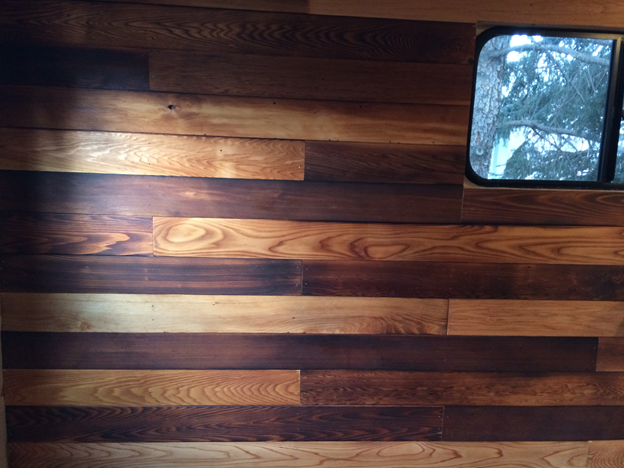 Wowza huh?! Seriously awesome!
He started out by putting insulation up which he said was quiet lacking when he deconstructed the camper down to it's bare bones…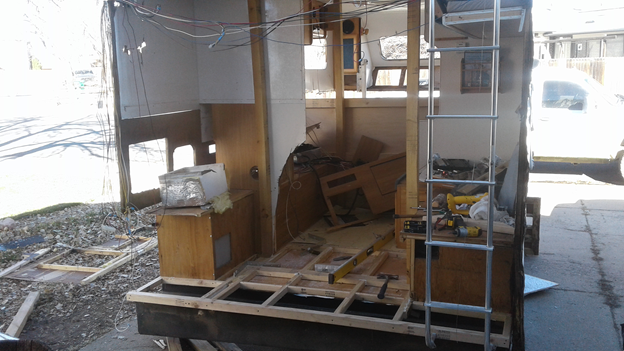 And then he put cardboard up like this: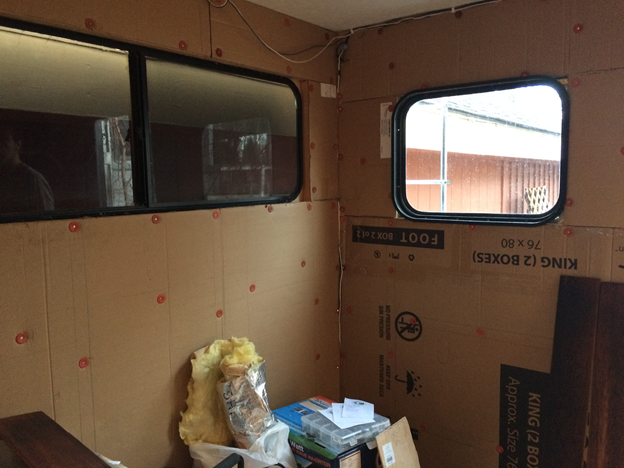 So that you couldn't see the pink of the insulation through any of the gaps in the wood.
Here are some more pictures of the siding going up…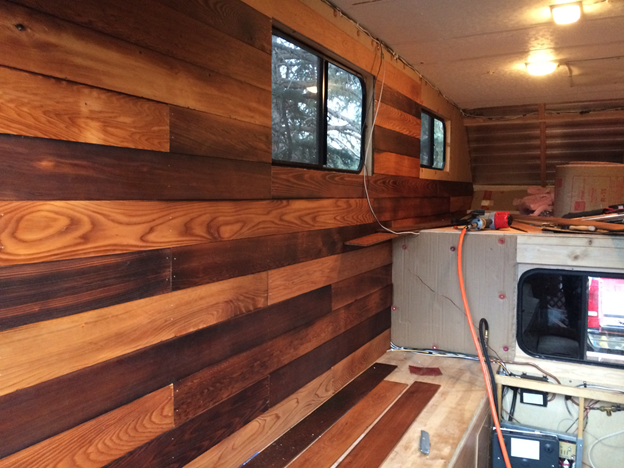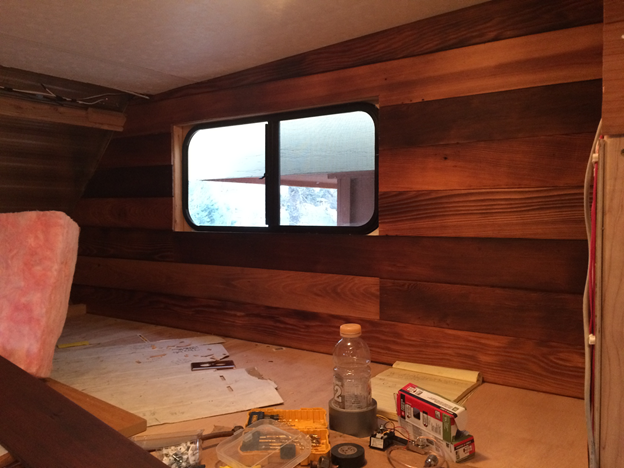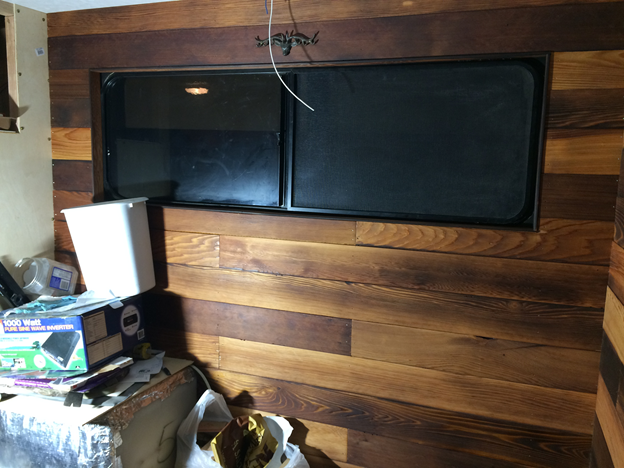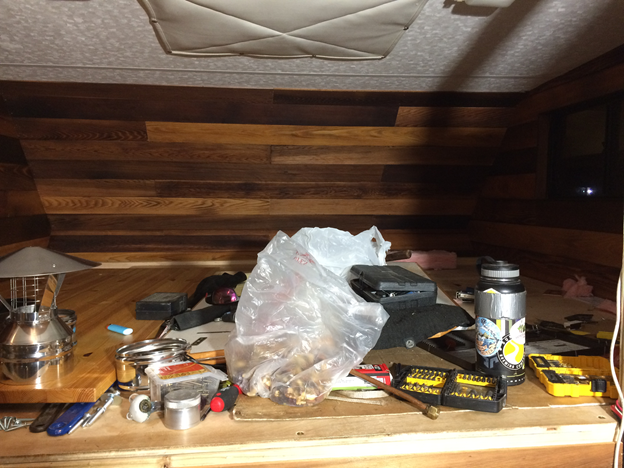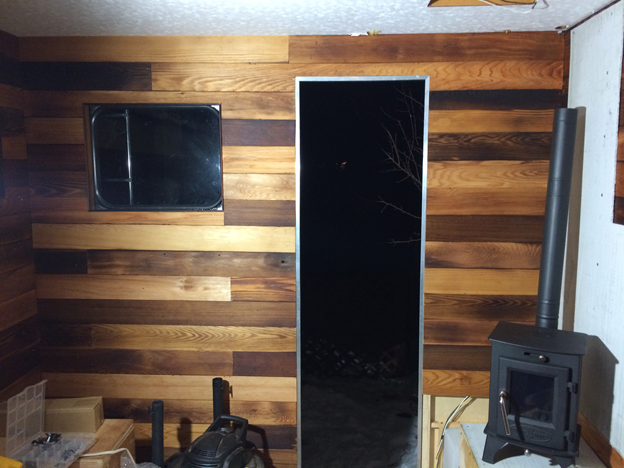 You can see it looks awesome and it feels cozy in there! Way better than the ugly wallpapered paneling that the camper came with. Any you can see that he placed his wood burning stove in the location he wants it. It's a cute little thing called a Dwarf 3kw Lite. He also got the piping for it because it's near impossible to find the little stuff he needed.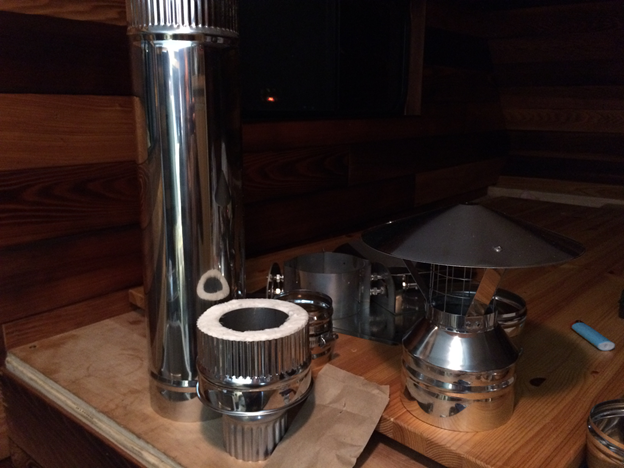 He put cement board up behind it but later found that the little thing doesn't even get hot enough to need something like that… directions can be so overboard sometimes (;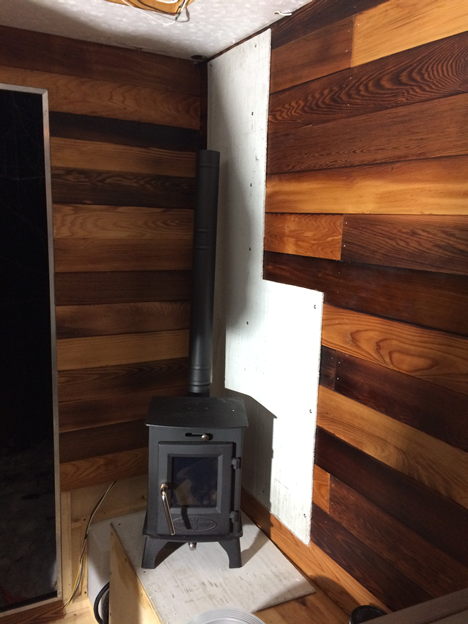 And then he put up some nice sheet metal behind it too…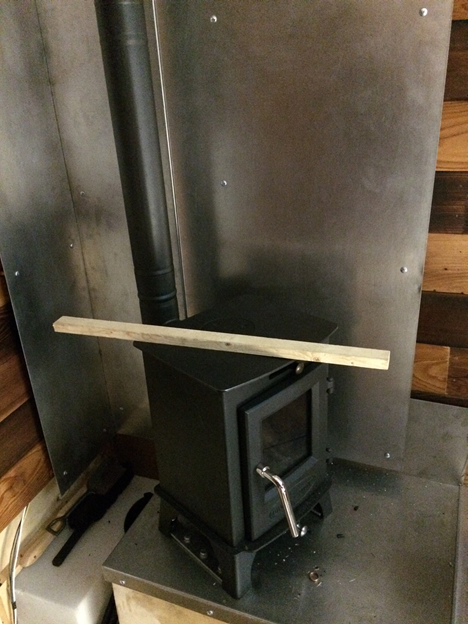 Next he had a workstation that he was planning on building because he wants to bring his tools with him for making things on the road and also being a builder and handyman when he finds work… if he needs it. I found this awesome strong and fairly light pine desktop for him at ReSource, my scrapyard.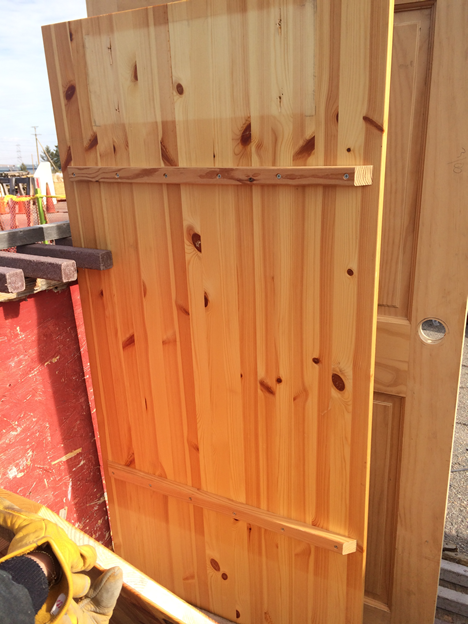 And then he also got his sink and stove set up the way he wants them…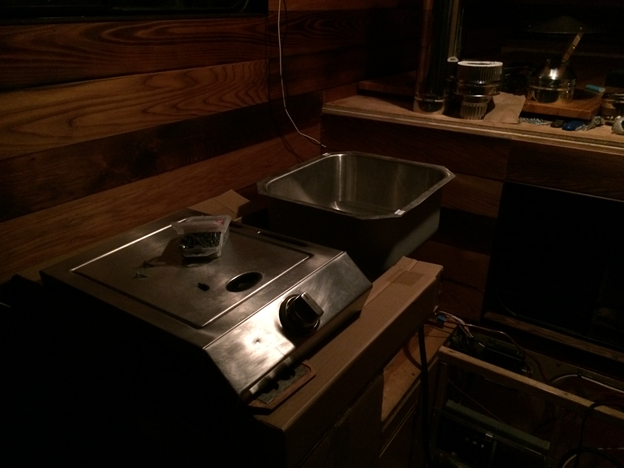 They aren't installed yet in this picture…
And then he did a bit of decorating: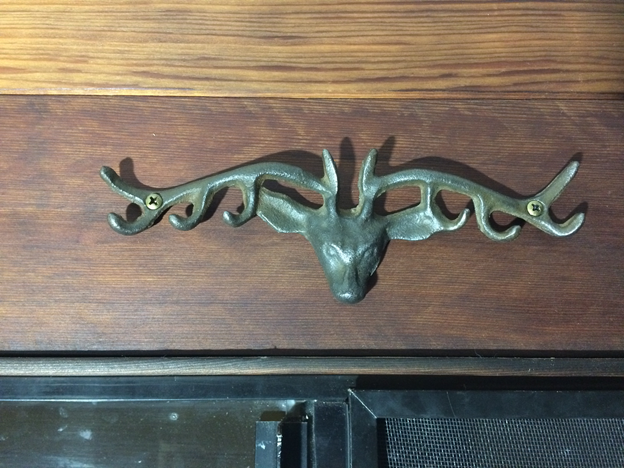 Turning out pretty nice right?!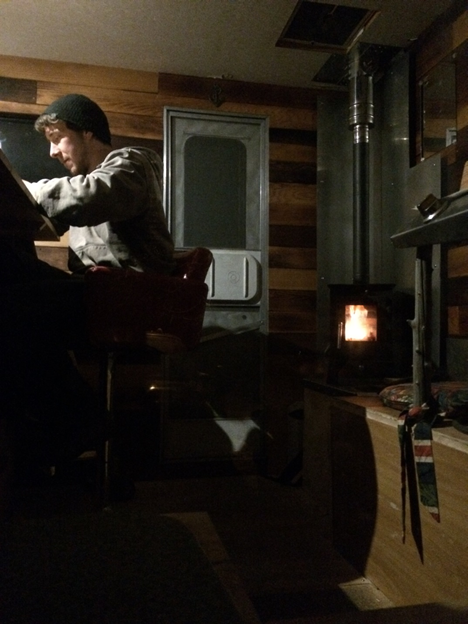 He was supposed to leave 2 weeks ago but I'm gonna leave you with a cliffhanger here. Check out Part 3 in a few days to learn about the finishing touches and what happens next to Andy's dope ass camper/home. He's got a deadline to keep, Homer, Alaska by April 1st for Herring fishing season…