Day 05 Puente la Reina - Estella | easy peasy
Well what a beautiful start to another day's hiking! The first thing we saw as we opened the front door of the albergue was 'la luna' creeping towards the horizon. I could not resist taking a few snaps as the moon passed inside the frame of the street lamp and then in front of Kerrin as she rolls her first cigarette of the day, gazing towards the full moon.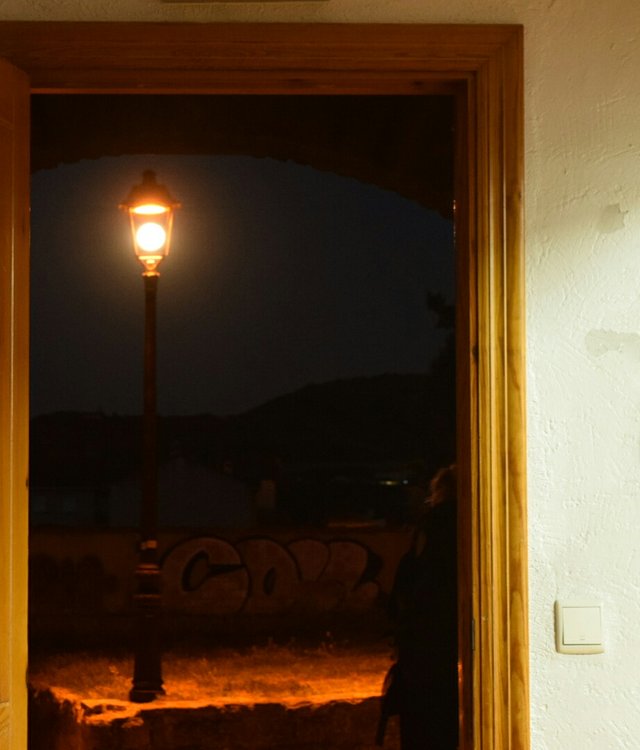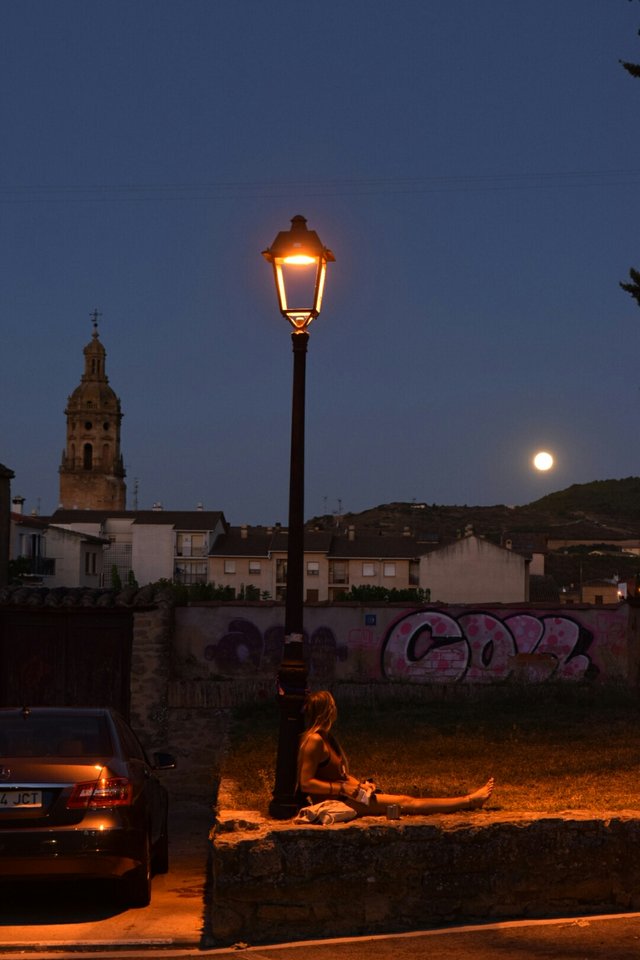 In the morning, we seem to have an abundance of energy. I'm not sure if it is excitement for the day ahead, or the wonderful coffee from the Italian hikers. But before the sun gets too high we feel like we could walk all day without stopping!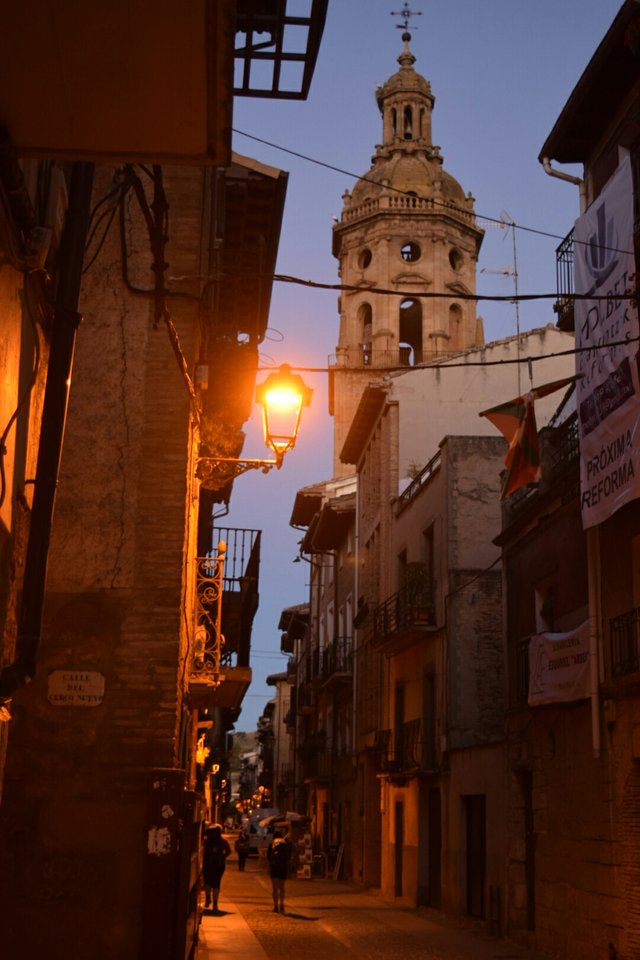 We left this morning with our friends Emily and Courtney. After a couple of days apart it was really nice to catch up on stories from the road and just enjoy each other's company again. As far as personalities go, Courtney is more like me and Emily is more like @chazzie-leigh. If you haven't worked it out by now, I'm the silly one and Char is the sensible one. So we kind of split into pairs naturally and keep a good pace with each other.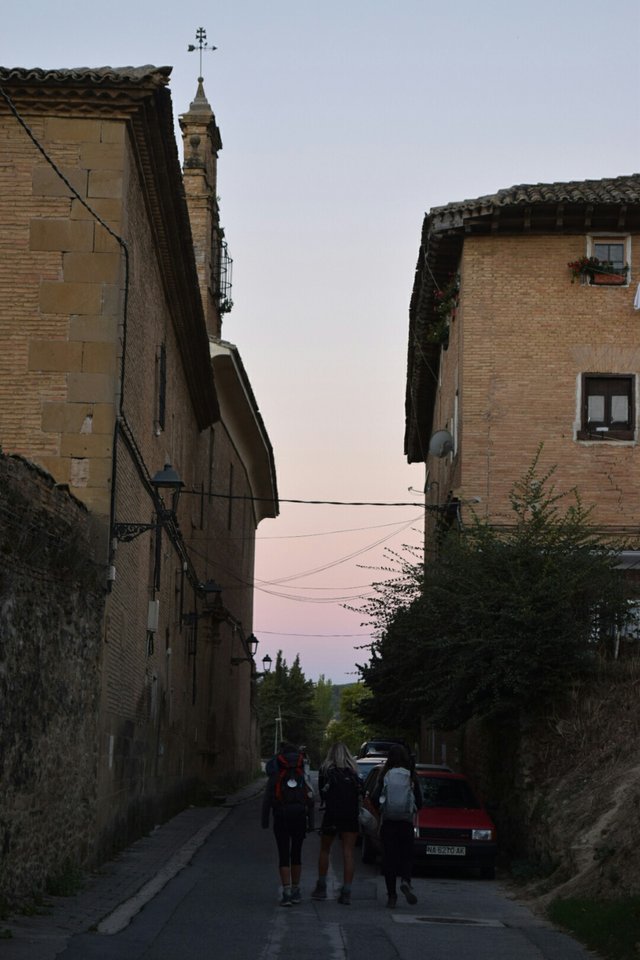 Once the sun had come up we were feeling fantastic. Walking past olive groves and through small rural Spanish towns, it was such a serene morning. We stopped off for a bit of a snack at the church in one of these towns. Apparently this was a hot bed for stone masons and carvers. If you look closely at the stonework you can see the intricate detail that the craftsmen have created.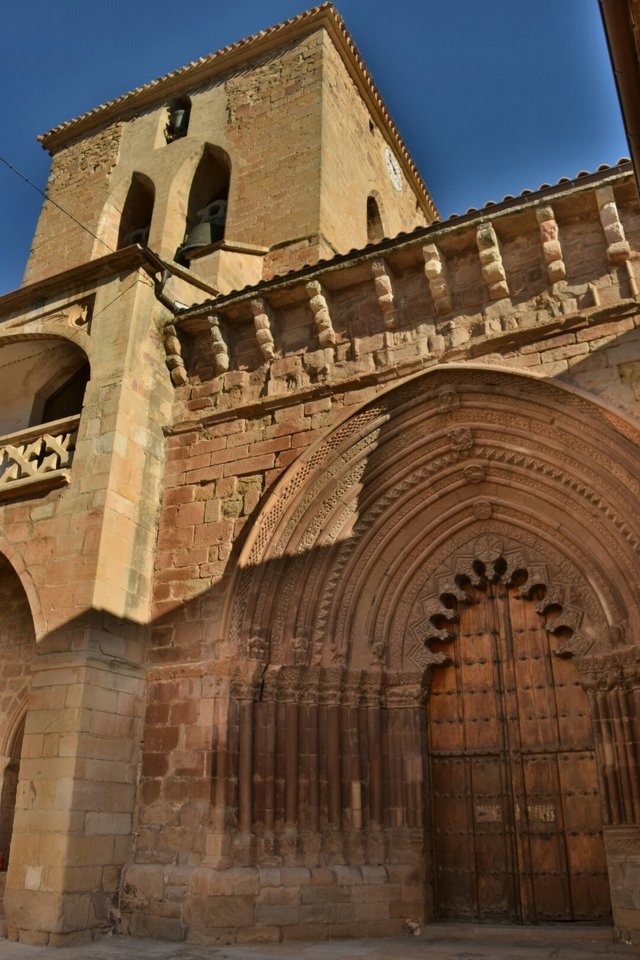 Pressing on wasn't much of an issue, we did see some more 'buena vistas' and a few more 'gratis/donativo' food and drink stands. There was one in particular called the olive garden which was sweet. It had a large olive grove, cold drinks to choose from, fruit and dotted all over the grove were seats, tables and games for pilgrims to play like noughts and crosses. There was even a free book stand as well as a free clothes stand. It was so nice to see such generosity, though it is hardly uncommon on this trail.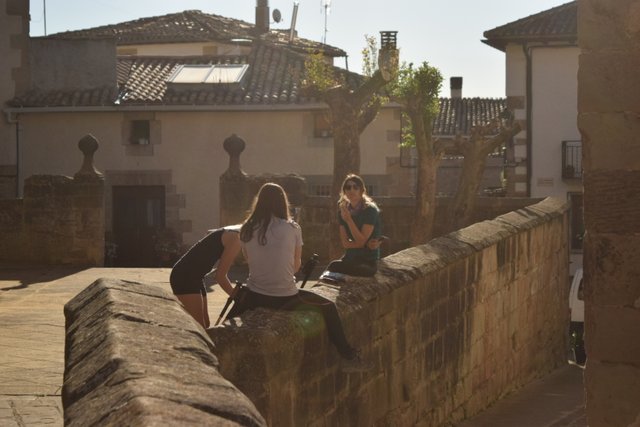 We stopped for lunch soon after and made the mistake of ordering pasta. Carb overload. We really had to mentally push ourselves after this to get moving! On top of this, by now the sun was at its highest point. So we wrapped up well and trudged on. I was taking notice of a lot more now. Here i saw a beautiful bee collecting sweet nectar from the wondrous gardens in one of the towns. This place is just so colorful.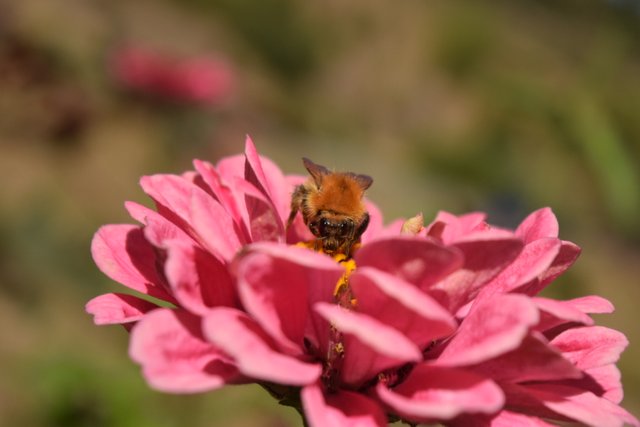 We had about 7km to go now. And to be honest not much really happened, we each zoned out. I put some folk pop on and really just enjoyed myself. Bobbing along, thinking nice thoughts about how I could possibly make this into a lifestyle... Steemit maybe...?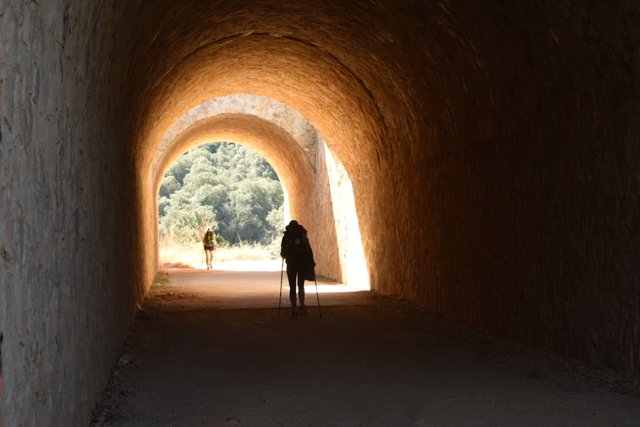 When we arrived at our destination we had to climb a hill to get to our chosen albergue. It was the only one on the list that was donativo. Since we are having money issues we thought this would be nice. Once we arrived we were steadily welcomed by the hosts who brought us in, gave us our stamps, showed us around and shared a lemonade. To eliminate the spread of bed bugs they had an unusual process of taking our rucksacks and placing them in black plastic bags and leaving them in the sun to 'cook' any unwanted guests. This wasn't too much of a stress but memorable.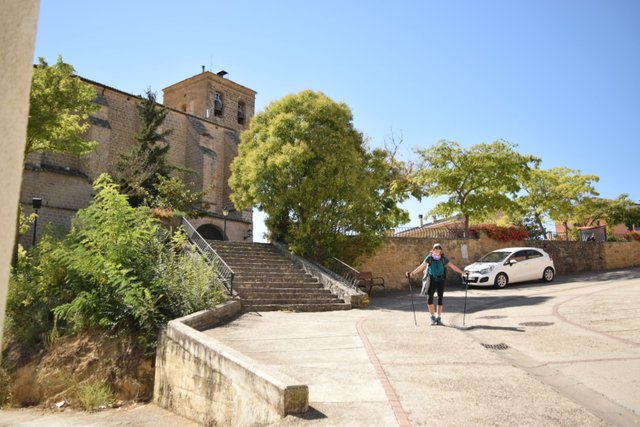 We went out for dinner with Emily while Courtney had some alone time. We were recommended a little place called Mundo a block away and it was superb. We enjoyed a vegan fried rice and a tasty tomato pasta as well as a cheeky couple of glasses of wine with Em. We laughed and talked for ages. I truly feel like the friendships we are making here as we go on this journey together will last a lifetime and I dread the day when finally we have to say goodbye to all of these wonderful people for who-knows-how-long!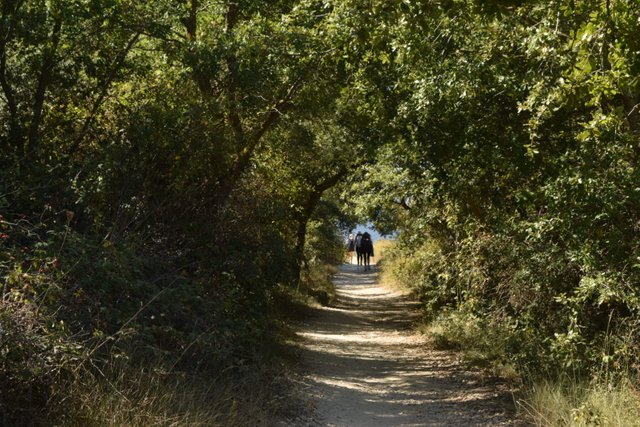 Tomorrow is going to be a bigger day with an initial mountain climb first up. So look forward to reading that one and wish us luck!
PEACE