Steem users Reward [$5 - $160 from Byteball Airdrop]
You will be rewarded by Byteball based on your Steemit reputation, you can also earn by referring. You can convert these amount on bittrex or similar exchange.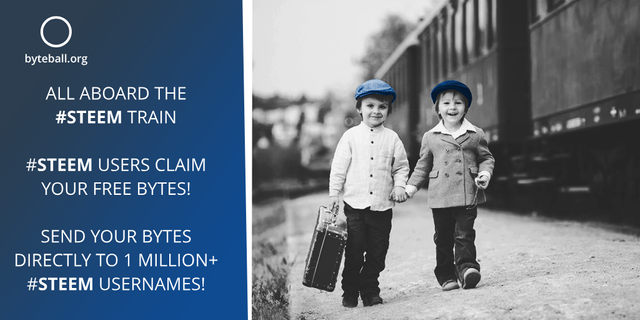 Rewards based on reputation:
Reputation above 30: you get a $5 reward
Reputation above 40: you get a $10 reward
Reputation above 50: you get a $40 reward
Reputation above 60: you get a $80 reward
Reputation above 70: you get a $160 reward
Steps of reward:
Step 1
Step 2
If you already installed your wallet, make sure you selected a single address wallet. Otherwise, you have no need to do anything.
[The default wallet will be a single address wallet]
Step 3
Click the Chat-button to the bottom right. then click the Bot Store tab to the top right.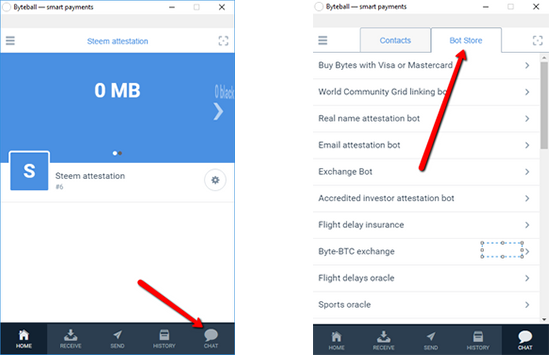 Step 4
Scroll down to find the bot named Steem attestation bot and click that.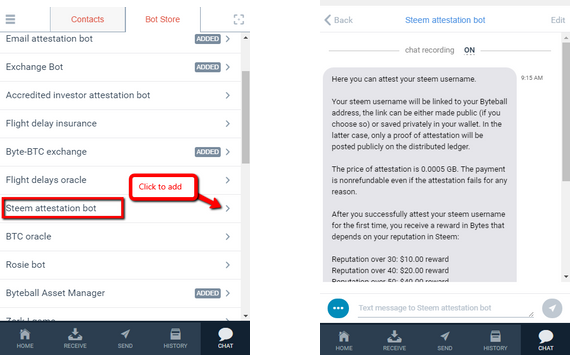 First it will ask you to enter the address of the wallet you want to attest. Simply click the small icon at the bottom left

and choose Insert my address (Small expenses wallet) and press the send button

to send it to the bot.
Step 5
Now Bot will generate a Steemconnect link for you. Login through Steemconnect link to prove you are the owner.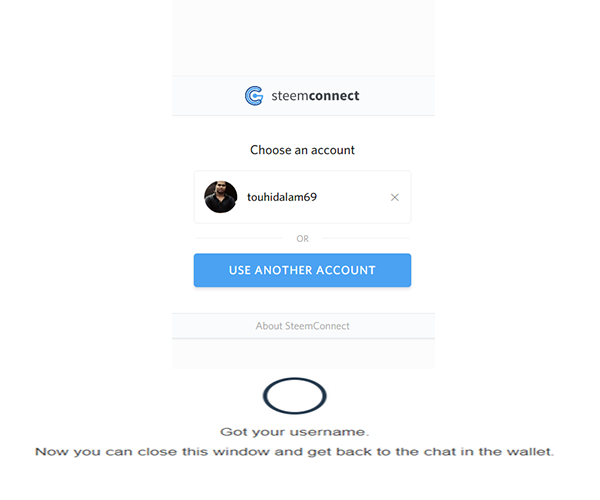 [If all the steps above you do correctly, your wallet is now filled with bytes sent by them]
1000 SBD Distribution Campaign
If you have completed the previous steps and rewarded by Byteball. You will also be rewarded by me based on your Reputation. Just follow two task.
Resteem the Post
Comment Your Byteball wallet address
Reputation Required

Above 30 = 0.500 SBD
Above 40 = 1 SBD
Above 50 = 1.5 SBD
Above 60 = 2.5 SBD
Above 70 = 4 SBD
When we find your Steemit username in our wallet as a referral user, then check your profile and will send your SBD to your account
Do not comment, if you did not used my referral link