Two tourists take pictures on the beach with a backdrop of sunset at Lhoknga beach, Aceh Besar district, Aceh province, Indonesia.
On this beach is the most popular tourist location in Aceh, because the most beautiful place to see the sunset because this beach is directly adjacent to the Indian Ocean.
So, for tourists who visit the beach Lhoknga this certainly does not forget to capture the moment to take pictures.
---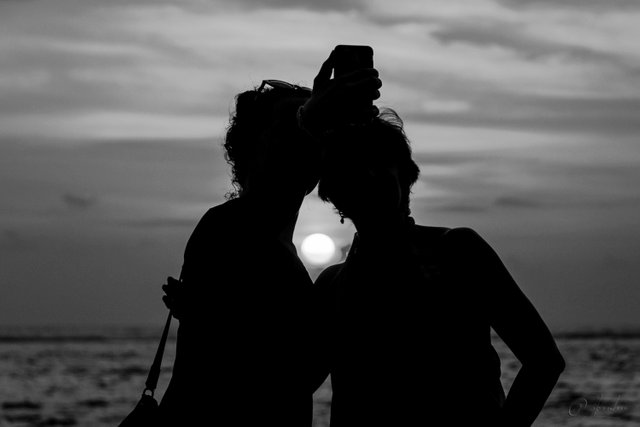 1/640s; f/5; 80mm; ISO 100; Photograph : @zikmaulana
---
This Photo Taken With :
Camera : Canon EOS 60D
Lens : EF-S18-200mm f/3.5-5.6 IS
---
THANKS FOR VISIT MY BLOG
BEST REGARDS
---