In the dark of night the sky lights up with flashes of lightning, giving us this dramatic reflective scene of Cathedral Rock and Oak Creek in Sedona Arizona USA.
"Flashy Silhouette"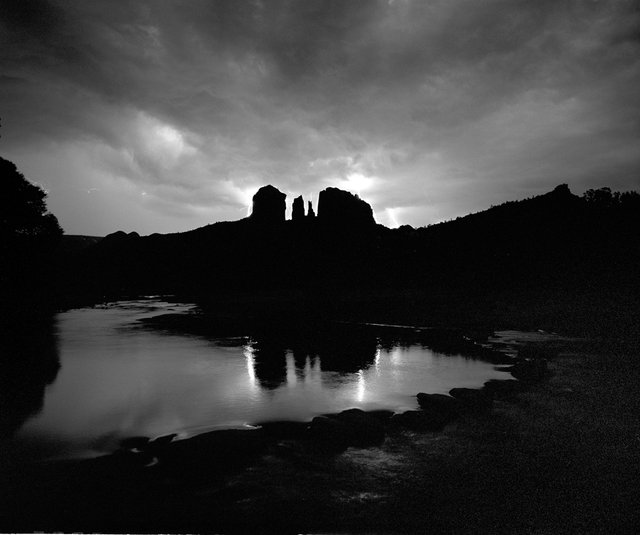 The next image is of the west fork of Oak Creek located in Oak Creek canyon, Sedona.
"West Fork"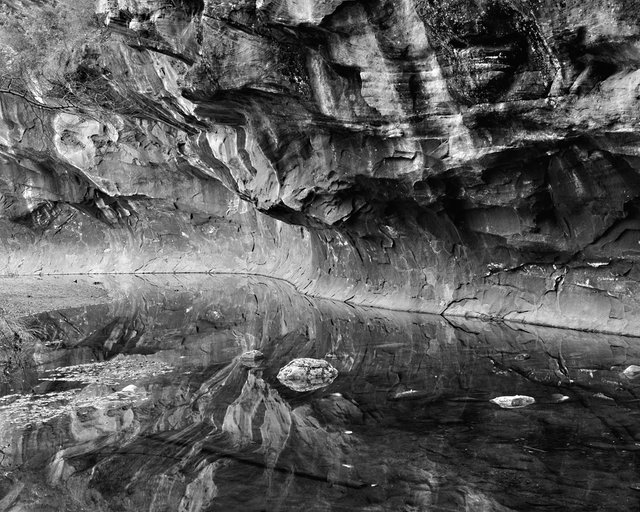 And finally the black and white version of yesterdays image.
"The Mirror"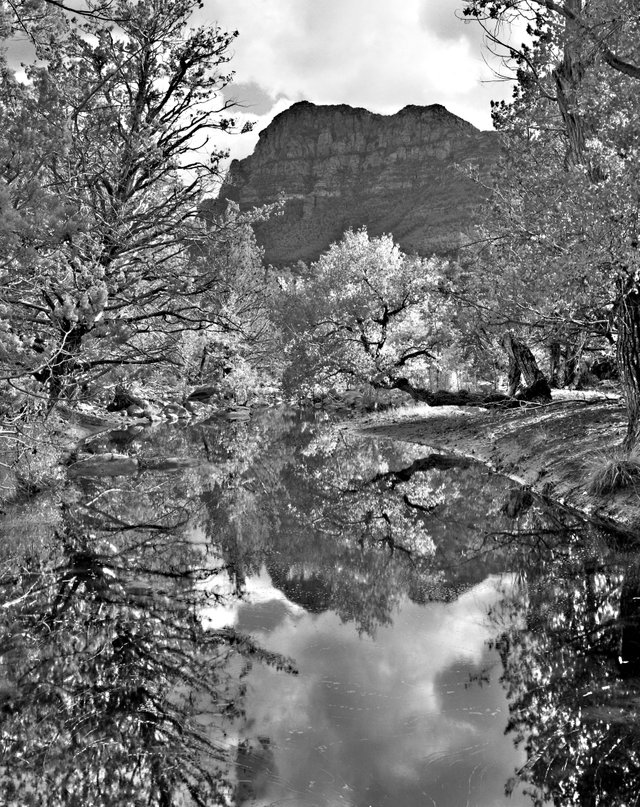 These three images are being entered in daveks bw photo contest themed "reflections" and were shot on film using a Pentax 6x7-2 medium format camera.