I am very happy that dear @whatisnew continues his "Thursday is Butterfly Day" contest. Last summer, I managed to take some pictures of the "little turtle butterfly" on the Sandstone rocks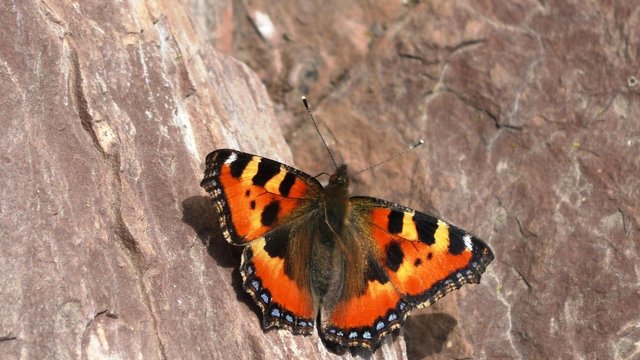 Я очень рад, что уважаемый @whatisnew продолжает свой конкурс "Thursday is Butterfly Day". Прошлым летом мне удалось сделать несколько снимков "маленькой черепаховой бабочки" на скалах из песчаника.
It was a cool, windy day and apparently the butterflies were basking on the warm stones.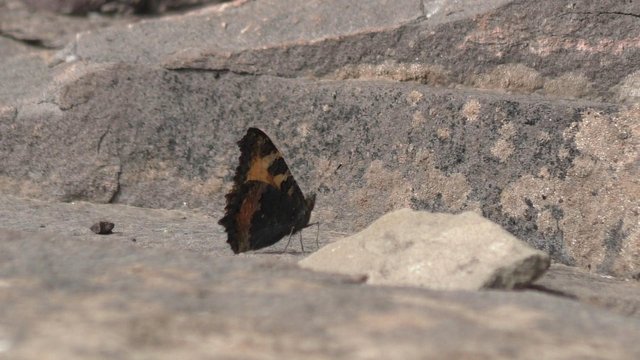 Дело было в прохладный ветреный день и видимо бабочки грелись на теплых камнях.
A "small tortoiseshell butterfly" lays larvae on the leaves of nettle, so in Russia the butterfly is called "urticaria".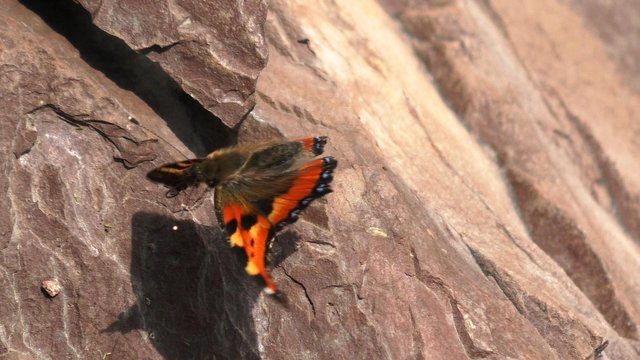 "Маленькая черепаховая бабочка" откладывает личинки на листьях крапивы, поэтому в России бабочка называется "крапивница". ​
Photos published in support of tag​ #butterflyday​ from​ @whatisnew
Camera Panasonic HC-V760
Location Siberia
Thank you for reading me
Follow my blog, looking forward to seeing many interesting things
Подписывайтесь на мой блог, впереди нас ждет много интересного
@irvet