Happy 2019 steemit! May this year be full of art, entertainment, passion and goals to fulfill. But first let's fill this with color.
This is my ticket to the Butterfly Coloring Contest, the weekly contest organized by @deemarshall. I hope you like it, before I will explain a little my choice of colors this week.
The first thing I thought about seeing this drawing is that I could easily be a very beautiful girl surrounded by nature (flowers and butterflies), but when I was going to apply skin color I realized that I wanted to paint it more like the avatar film. You already know a nice blue touch on your skin, and so I surprised myself by realizing that more than a beautiful girl surrounded by butterflies could be a fairy surrounded by her beautiful friends.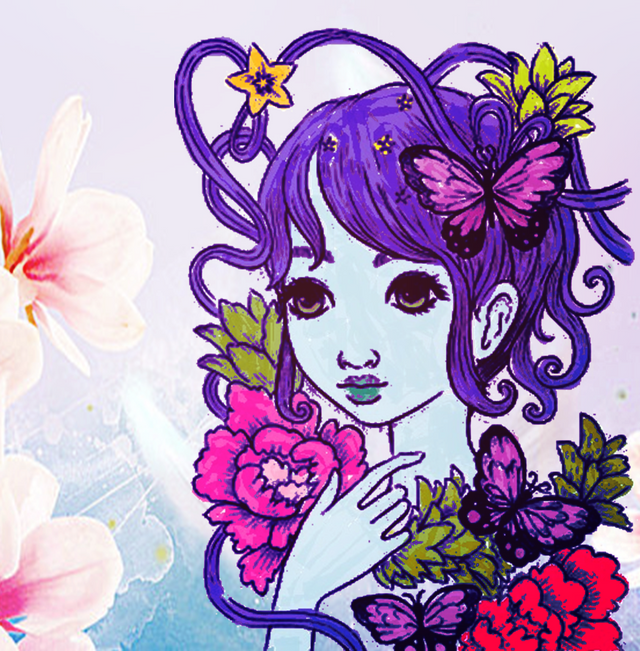 Whatever you think about this drawing, I hope your year is full of beautiful things around you too.