Click for the bait, stay for the good time

I'm here for the long term and already believe myself to be financially free!
It's not because I have money right now, but more so the chess pieces to play the game. And no, i'm not talking about some pawns. I'm thinking more Queen status at the moment. A lot of my portfolio is locked up on the Steem blockchain, garnering me power, but not much mobility.
This is similar to the queen's situation. Just think about it! She is able to cover vast distances in and has the power to turn the tide of the game, but can only be utilized when the pieces surround her provide an opening.
Looking at my current situation, yes, I have a lot of Steem Power, which I can use in multiple ways to flourish, but it'll only be life changing if the price continues to move up, and I use it in the RIGHT WAY!
Even if the queen has an opportunity to move, that doesn't mean it's the right time to move. She could actually be putting herself in danger by flaunting her presence in a battle field with so many variables.
What i'm trying to say is that even though we as dolphins and orcas have plenty of opportunities to game the system and increase our stake in the short term, we might be putting our community and investment in danger in the longer term.
Remember even a pawn has the ability to take down a queen if she is too careless.
With the upcoming HF dropping soon, I think we all have the opportunity to really get behind curating and supporting each other, even if it may not be the best ROI for our investment.
From what I've seen throughout my two years here, those who give their time and resources get paid twice as much in the long run, even if it's in a different form.
Not sure if this analogy sparked any emotions about how we should prepare our mindsets for the future, but it's important to recognize that real change isn't going to come from a new EIP. Nope, real change will only manifest through a selfless push towards humility and sacrifice.
-Spiderblogger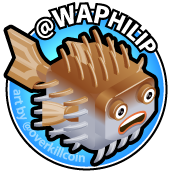 ---