If You're Frustrated About The Price Of Steem... Realize This!
I'm Just A Bundle Of Advice
The Market Doesn't Revolve Around Steem!
Ok, this really needs to be said! We are in a bubble. I'm not talking price, but mindset. I swear, every time the price falls, the community starts complaining about what we are and aren't doing, but please realize that..EVERY SINGLE PROJECT IS BLEEDING, and the market doesn't revolve around Steem lol
No amount of marketing or positivity, which I am a fan for by the way, would've shielded us from the overall market trend!
Although we have a lot to be proud of as far as development, it isn't our, nor any other alt coins for that matter, to shine!
There are so many moving and down right ground shaking parts that are moving in the crypto space at the moment, that as a little brother, we just need to sit down and, let big bro BTC take the remote, and watch whatever his wants to watch on the TV tonight.
You know why? Because we are still young! Yeah we might be able to dunk on big bro when we have our growth spurt in the next decade, but right now, our innate talent doesn't amount to much.
That doesn't mean you should give up on your dreams of reaching the league tho....


If You Are Passionate About Steem, Good or Bad, Do This....
If you are on either side of the spectrum of the I love/hate Steem argument or frustrated with the direction our community is heading in, then you need to....
PUT YOUR MONEY WHERE YOUR MOUTH IS AND GET SOME STAKE
Like right now.....
Take some action and start averaging in because at these prices, a little goes a long way.
Instead of going out to eat this week.....how about you buy some Steem!
Instead of buying $2 coffee this week, how about you buy Steem!
Instead of wasting your money on that HBO subscription you forgot you even had....cancel it and buy Steem.
Instead of blogging 4 times a day about how much you hate Steem or what's wrong with Steem, why don't you use that time to figure out how to make some extra cash in your real life and buy some Steem!
Listen, as someone who was once a minnow with no voice, and now a dolphin with a nice little stake, I find myself worried about drastically different things. It's less about making money and more about ensuring the longevity of Steem.
For those of you super negative, try accumulating a nice stake and see how you feel! I bet your mindset will change real quick when it's your investment on the line. Your perspective might go from let me add nothing but negativity without a solution, to let me add some optimism with a solution that will help my investment succeed in the long run.
In my case, after buying a stake, I couldn't justify delegating to bid-bots and collecting dividends, while my investment continued to bleed. Forced me look at the community different and realize the real potential we have to evolve into something many of us can't even conceptualize at the moment.
So in the future...I don't wanna read anything about the status of Steem, whether it be good or bad, unless you have a STAKE!
At these prices you have no excuse, and frankly less risk and more upside because we aren't going anywhere.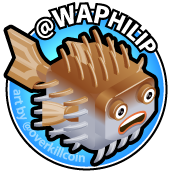 ---