Can Sub 0.13 Steem Change Your Life?
If you're still around at this prices, I think you know the answer
Let's Call It A Feeling
Welp here we are! Sub 0.13 Steem BABY.
Ok, be honest, how many of you dreamed about buying Steem at these prices when we were well over a dollar?
How many of you bought bags of Steem when it was well under a dollar?
How many of you would rather sink with the ship, than let their dream of becoming a dolphin or orca become unrealized?!
The fact of the matter is that no matter what amount of money you invest in Steem at the moment, you will have acquired an reasonable amount of stake in our community, which means what?
I mean, what can you really do with Steem?
Yeah you can upvote and gain a ton of curation rewards, have enough RC to play Steem monsters, or maybe get sent to sleep on the couch for spending this year's vacation money on becoming an orca.
Right now, that stake doesn't seem very valuable and according to the all knowing crypto gods....it isn't.
But......
Let's speculate for a second like the savage crypto investor that you are.
What if that stake you just bought was worth $1? Would the increased curation rewards that you've been receiving post HF22 impact your life at all.
I mean all you have to do is click a button and boom! A portion of 50% of someone's tear wrenching review of Bernie Sander's autobiography is yours for the taking!
Or, if that's too much effort, you could just delegate your stake to a trail like the one @whatsup has been doing a dam good job running.
Hell, you could even start your own business what that amount of capital.
I feel like the sky's the limit as far as the utility that having a stake in Steem is going to bring the die hard steemians who stuck around all of 2019!
The E.I.P, communities, and the near death of bot abuse has put a huge smile on my face even though we continue to crash in price.
I believe we will continue to drop, but cream always rises.
Can 0.13 Steem change your life? Yeah it probably could.
Are you going to become a dolphin or orca in the next month? I sure hope so!
See y'all on the other side!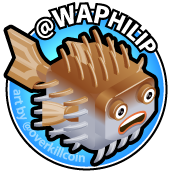 ---