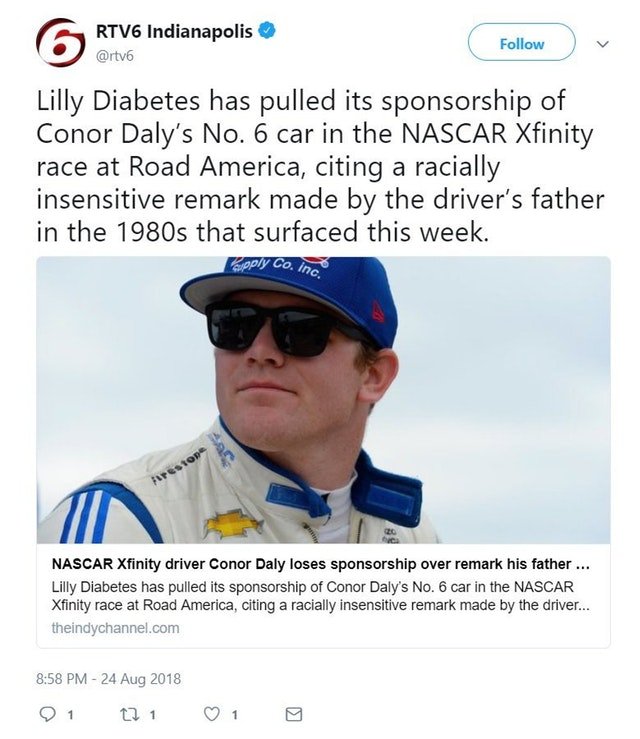 "As part of the sponsorship, Daly was to be working with Lilly Diabetes on its Drive Down A1C initiative, which works to motivate fans with Type II diabetes to manage their health. Daly worked with Lilly Diabetes in 2016, but this was the first time they were sponsoring him. "
"Conor's father, Derek Daly, on Thursday admitted he had used a racial slur in a live radio interview in the early 1980s. Connor Daly was born in 1991."
"On Friday, Lilly Diabetes pulled its sponsorship decals from Conor Daly's No. 6 NASCAR ride, saying that it didn't want the distraction from their cause. "
Madness....Just Madness!

And yes, it's totally real:
P.S: As you may have noticed, I changed the name of this daily, shitty series. Hope you like it :D