Today I have sketched our favorite female model Wonder woman. The Movie based on DC comics . I like the story and strong character that represents the freedom like a man in all her decision of life.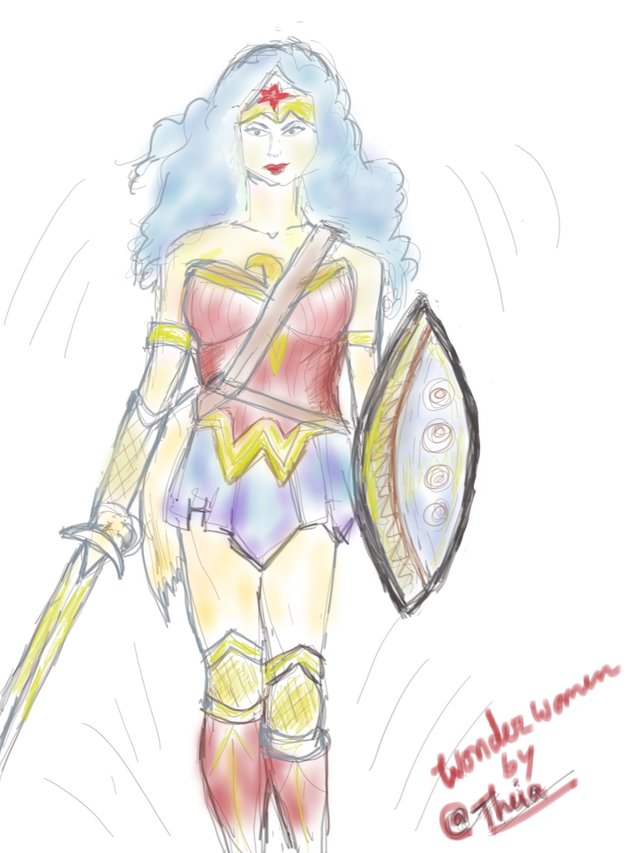 Here are some knowledge about her-
Wonder Woman, aka Diana Prince, aka Princess Diana of Themyscira, has been a huge part of pop culture since her debut in the comics in 1941. As a founder member Justice League member and one of the first female superheroes, there is no doubting her credentials. And in terms of cool stuff, she has her Amazon heritage, her Lasso of Truth, those bullet-deflecting bracelets, a shiny shield, and sometimes an invisible jet.
Also, Wonder Woman has been hugely successful outside of the comics. Lynda Carter's portrayal in the 1970s TV show put the character on the global pop culture map. After that, there were a few failed attempts to relaunch the character in live-action: Adrianne Palicki had a TV pilot, and Megan Gale was cast in Miller's later-ditched Justice League Mortal movie.
And then came Gal Gadot. Bursting onto the scene as Diana would smash through a wall, with that scene-stealing debut in Batman V Superman. The Wonder Woman solo movie that followed earned critical praise and loads of dosh, cementing Gadot's Diana as the crown jewel of the DCEU. She even managed to make Justice League watchable.
(Collected)
Here are my sketching step by step.......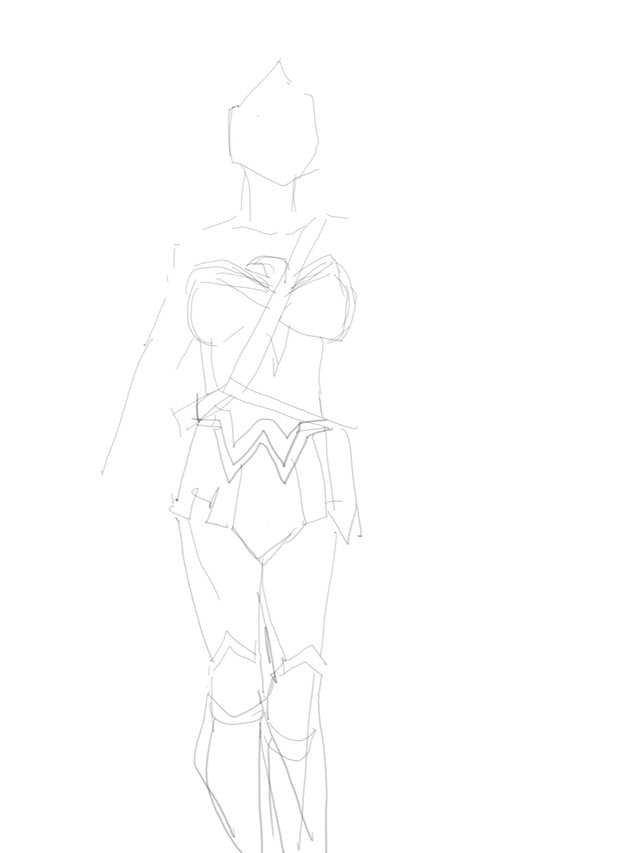 ---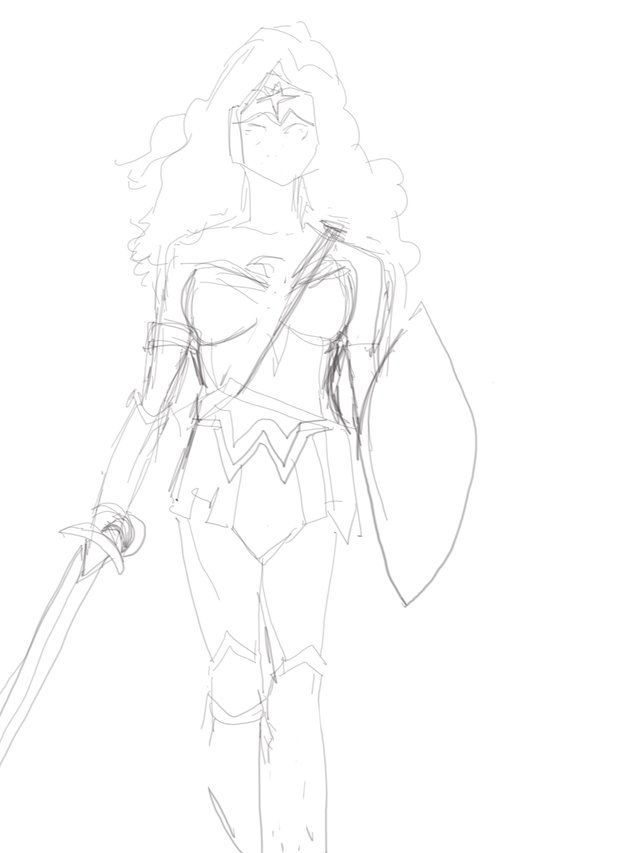 ---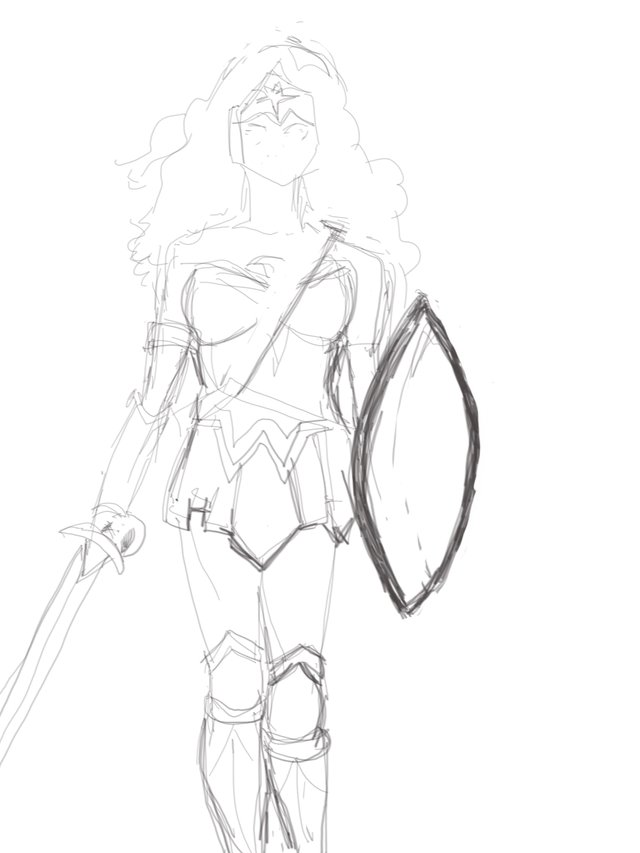 ---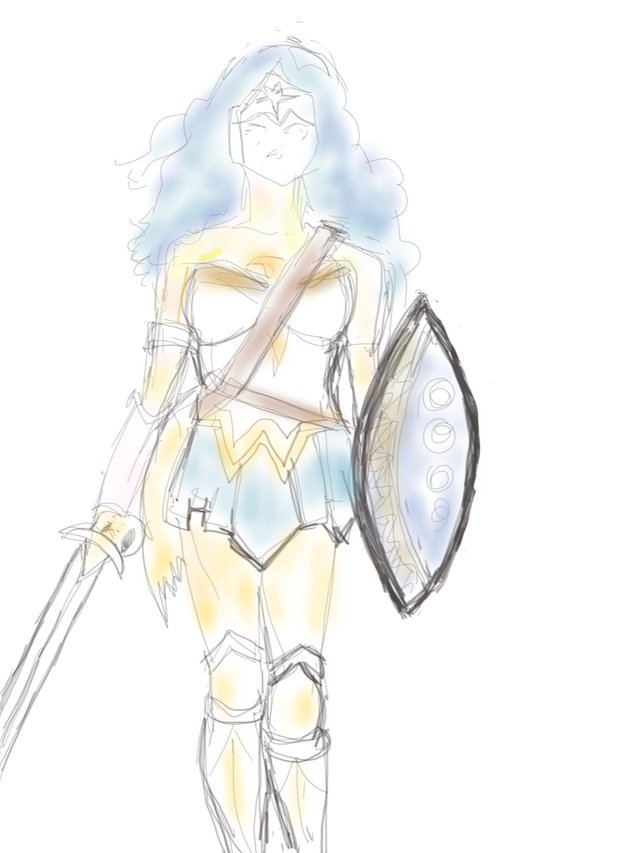 ---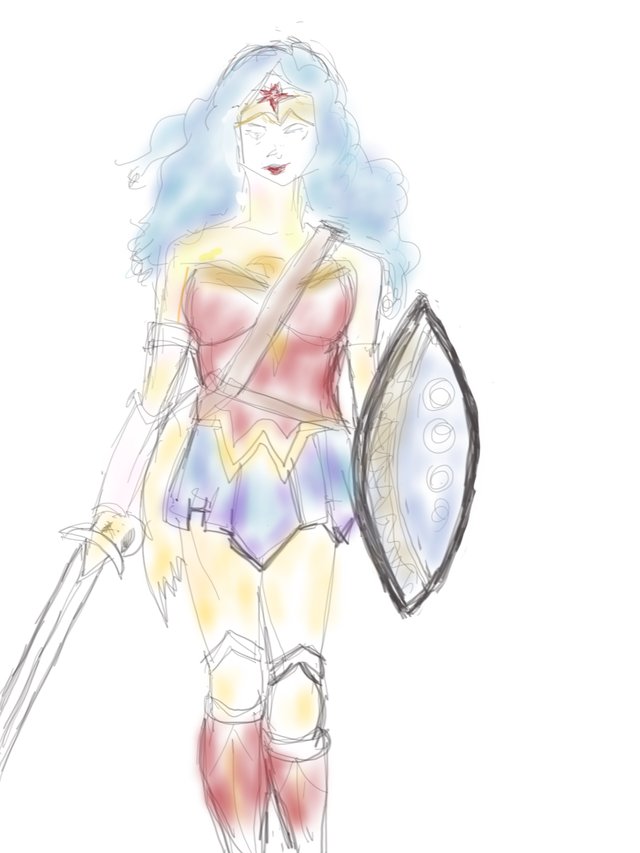 ---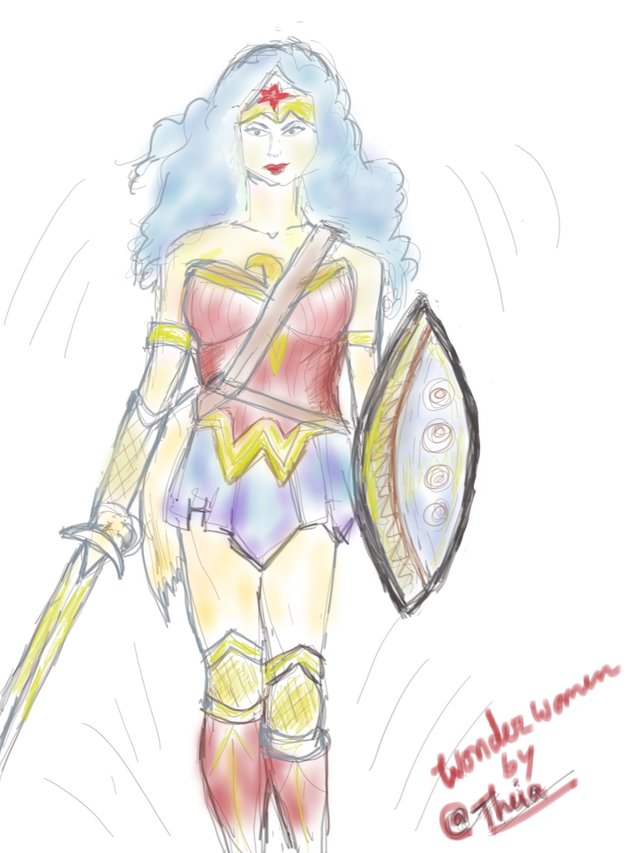 ---
Thanks for viewing. If you like my art you can upvote, resteem and follow my Post
Some of my works Below...