Steemit Inc put out a post yesterday regarding the coding for the next Hard Fork (I guess this would be 22). The big piece of that update is going to be SMTs. There is, however, another piece which could really change the path of Steem.
One of the biggest issues with the on-boarding process is enabling new users to be active. Even if we get them signed up with an account, the amount of Resource Credits they have is minimal. For those unaware, all activity is accounted for in Resource Credits. These are acquired by powering up STEEM. The more Steem Power one has, the more he or she can do on the blockchain.
Steemit Inc tries to alleviate this by delegating 15 SP to each new account. Other applications also got on board with doing something similar. @actifit delegates 10 SP to each new account signed up through its website. The term is one month when, then delegation is taken back.
While these initiatives are noble, they do have a downside, especially in the case of an app like Actifit. By delegating SP, it is now taken from their voting pool. This is something that is used to reward its users for are active on that platform. If the app ever took off, 10 SP going to a few thousand users would put a dent in their total SP, meaning the upvotes would be worth a lot less.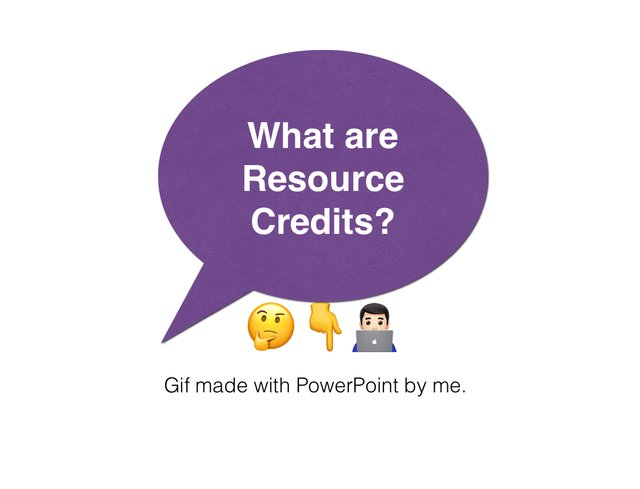 Source
The solution to this is separating the Resource Credits from the Steem Power. This would enable anyone to delegate Resource Credits while holding onto the SP.
Let us use an example.
In this instance, I sign up a friend of mine. Since I have more RCs than I use in a day, I can allocate an acceptable amount to that individual enabling him or her to operate without limit (within reason) on the Steem blockchain. That individual would not have any SP so the upvote would still be nil. However, the ability to interact would be there.
This would also apply to any application. Signing up through that app could entail receiving some RC while holding back the SP. An application could use that to keep STEEM spigot open while expanding the user base.
Of course, all this opens up the idea of a Resource Credit pool. Here we see added incentive for people to power up STEEM.
By having a pool, RCs become an asset that can be traded. People can then offer the RCs out to applications (businesses) in exchange for some type of payout. This could have a tremendous impact on the desire for the token.
When businesses have a need for the Resource Credits, they will have no choice but to buy STEEM and power it up. That said, it might not be feasible for all projects to make that financial outlay, especially as a start up. Predicting one's growth rate is very difficult meaning that one could be hesitant to make such a large financial commitment.
Here is where investors enter the picture. There could be a number of people who see the value in this system and pick up STEEM with the intention of making the Resource Credits available to those businesses that need it. Since I believe many people are going to start finding their way to Steem via the applications, this opens up a new opportunity for those looking to fill that need.
Thus, we see a couple problems possibly solved. Users will have the resources to operate on the Steem blockchain within reason. The idea of someone signing up and being limited to one transaction a day will be reduced. Applications, obviously, want active users so they have incentive to get people the resources they need.
At the same time, this could create buying pressure on STEEM. Knowing there is another avenue of use for the token, it could make those who identify the potential ready to buy in force. There will be a built in need if some of the Steem applications become popular.
People, of late, are talking about "sinks" on here. With Resource Credits, we see a digital asset that has a single use sink but it is a big one. Enabling users to operate on the Steem blockchain is the only use (that I presently see) for Resource Credits. However, if the user base grows to 500K daily active users, there will be great demand. Over time, this should only increase as the pace of use accelerates.
The potential for something like this can radically alter the path that we are presently on. It will provide the applications with the resources they need to onboard users who are active. This will only enhance the entire ecosystem as the "snowball" effect takes place.
One of the biggest benefits to Steem is the idea that the same username accesses all Steem-based applications. How many users will find their way here via a single application only to realize there is a lot more available to them? A certain percentage will opt to get involved with other applications, increasing the total usage.
Ensuring they have the resources available to interact is paramount. Obviously, it is in our best interest to provide the resources for those who want to be most active while minimizing what is in the hands of those who are not.
A pool for resource credits could do just that. Applications will have access to what they need while also having the ability to monitor their users. If one does not use the RCs allocated, they can be revoked and applied to someone who is more active.
This will certainly make things very interesting in 2020.
---
If you found this article informative, please give an upvote and resteem.