Let forget unlucky and welcome New Year.
After graduation from universty, I have worked hard in construction company for 3 years. I'm not a site engineer,I'm just a office staff. I seem to be too busy with my job to forget that parents are getting old. I hope that 2018 is a year for my family. I will spend time to take my parents to go somewhere.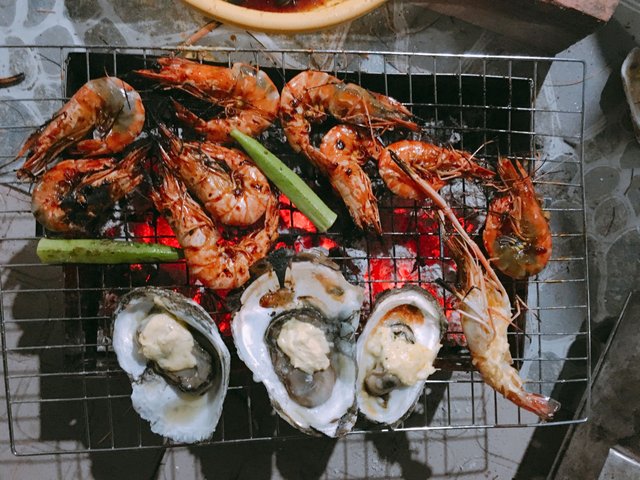 New Year Party with my family. We had a barbecue prepared by ourselves.
I'm looking for Lunar New Year called Tet. Tet occupies an important role in Vietnamese's religious beliefs. We have a preparation from now for Tet. I will share some information about our traditional in next posts.