Location: The Mountain.
When you're driving in the mountains, beware of this sign, it is your last warning for what does or doesn't lie ahead. No gas from this point forward, check your tanks and proceed with caution!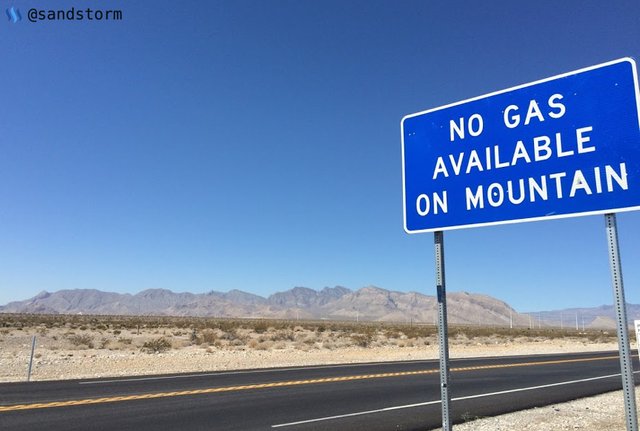 last warning
Who loves living on the edge?
---
Follow @sandstorm for cool lifestyle, travel, and food content.