This is what Karamaapp.io is all about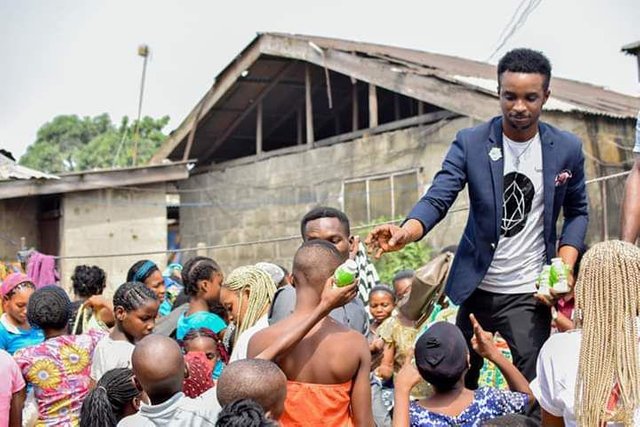 Early December, we had our first outreach, eached out to 100 kids with 100 mini school bags with books, pencils and pen.
On Christmas day we took Christmas to the forgotten, we gave out clothes, food enough for a family of 3 and drinks.
All these wouldn't have been possible without love and contributions from the eos account.
Now this what karma is all about, we reach out to those who need help and give them love.
Join karma telegram group :https://t.me/karmaapp
We still have 500 books to give out to some kids. It's sad to know some parents can't even afford to buy books for their children.
https://m.facebook.com/story.php?story_fbid=2092145807533071&id=100002130150984
https://m.facebook.com/story.php?story_fbid=10213376243622534&id=1292332920
https://m.facebook.com/story.php?story_fbid=10213376124539557&id=1292332920
https://m.facebook.com/story.php?story_fbid=2185464255041499&id=100007338368660