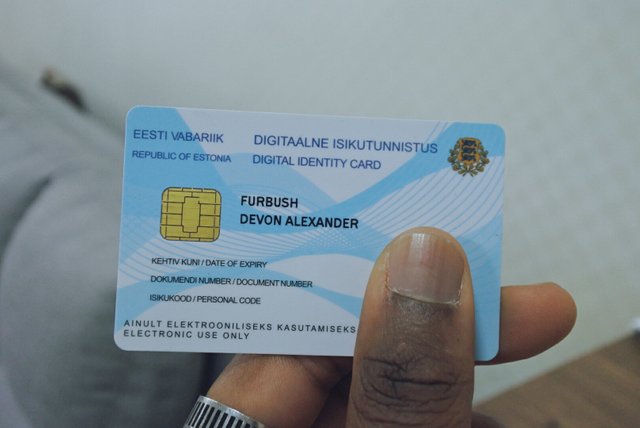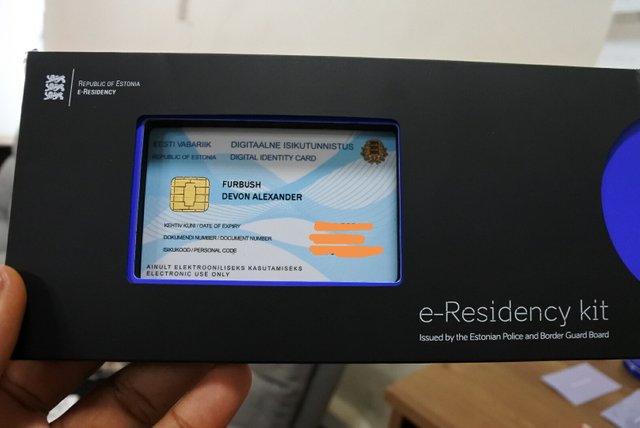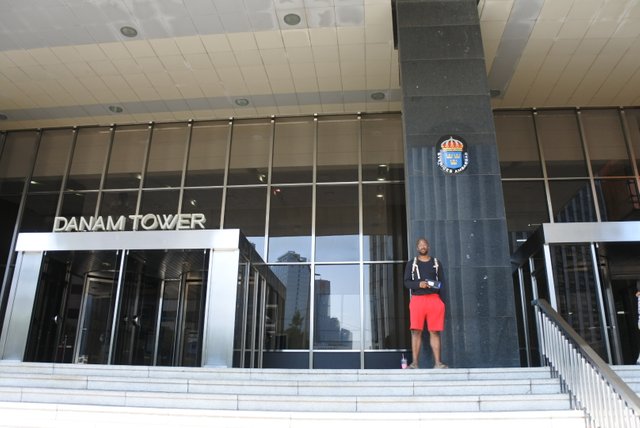 I've been waiting 2 months to write this post, and now it has finally seen the light of day!! I didn't think it would take this long to receive my Estonia e-resident card but, nonetheless, it is here. Luckily, I didn't have to travel all the way to Europe to get it since I had the option of choosing a closer Embassy of Estonia. But when I read that the world's first e-residence centre had been built in Seoul last year, I knew I had to choose it as my pick-up location; even if there was a 35,800 won fee.
제가 이 포스트를 작성하고 싶 은지 목 빠지게 2달 동안 기다렸다가 드디어 공개할 수 있어요!! 저의 에스토니아 이레지던시 카드를 이렇게 오래 걸릴지 몰랐지만 결국엔 왔네요. 운이 좋게 멀리 유럽으로 갈 이유가 없었거든요. 왜냐면 다른 나라에서 에스토니아 대사관에 가면 돼요. 하지만 작년 전 세계 최초로 생긴 이레지던시 센터가 서울에 있다는 소식을 읽기 덕분에 여기서 찾아오겠다 그랬죠. 35,800원 수수료가 있더라도…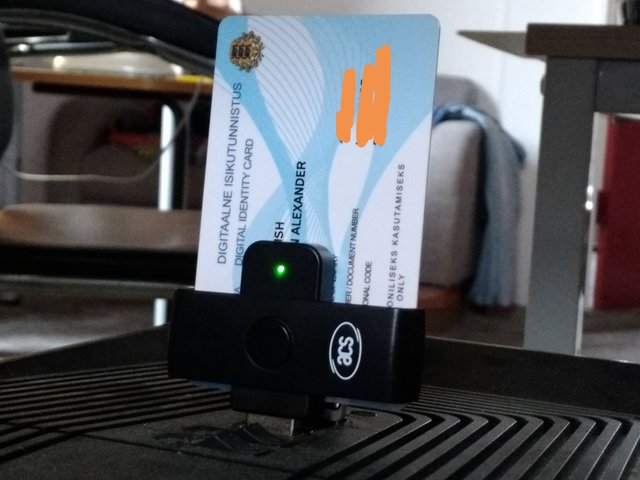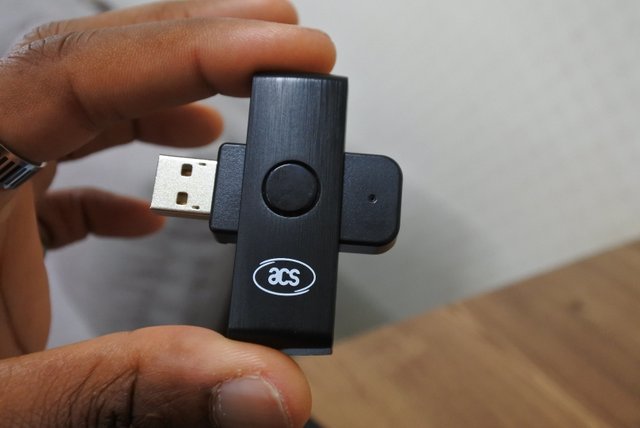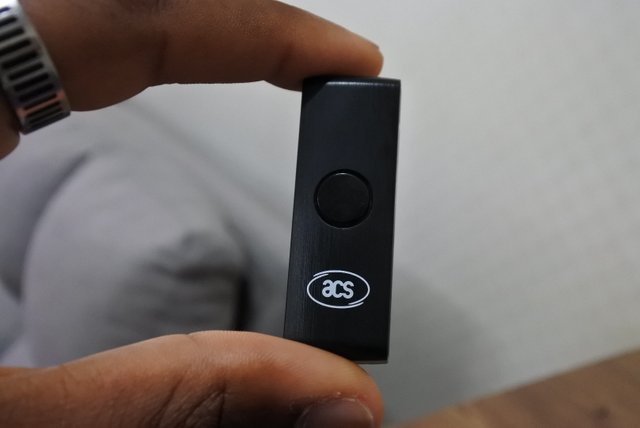 What exactly is this?
It's a digital card that gives me the opportunity to establish an online company regardless of where I'm living. I can also apply for EU banking, have access to Estonia's exclusive e-services, digitally sign and send documents, declare Estonian taxes online, and much more. Even though it doesn't grant me resident status, the services that come with it makes for a legit investment.
이 게 뭔데?
이 디지털 카드로는 어디든지 살고 온라인 기업을 관리할 수 있는 기획을 줄 뿐만 아니라 디지털 사업용 은행 계좌를 만들 수 있고 에스토니아의 e-서비스도 사용할 수 있고 디지털 서명 및 서류 전송할 수 있고 에스토니아 세금신고 등등도 할 수 있는 거예요. 에스토니아 영주권을 취득하는 거 아니라도 아주 좋은 혜택을 보니까 인정할 만한 투자일 것 같아요.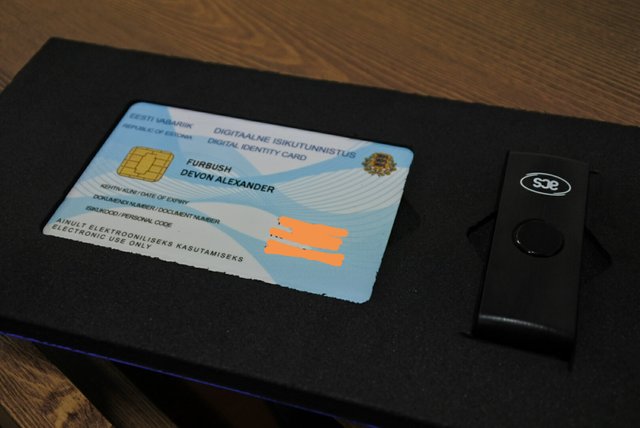 Why did I choose to apply for Estonia's e-residency card?
Well, last year I was working on getting a permanent residence visa in South Korea. I've been teaching English for several years now and I'd like to get into other ventures, legally. I spent months taking a required Korean culture course and racking up volunteering hours to get my necessary points required for the visa. Long story short, I didn't end up getting the visa so I decided that I would leave to go back to Texas in December this year but I would still like to have a job or something that would keep me connected to Korea. I then found out about Estonia's new e-resident card that would allow anyone to operate a business from virtually anywhere. Starting a legit business in Korea requires a ton of money and a Korean partner. Therefore even if I did get that permanent resident status, that would only be the beginning of a long, daunting process of establishing a business. With Estonia's "digital passport" (that is what I like to call it), I'll be able to not only run a business, but the e-services that come with the card will be far more beneficial and have a much bigger advantage than just having a permanent Korean visa. And I feel like Jason Bourne or 007 with this cool-looking card.
왜 에스토니아의 이데지던시를 신청했나?
제가 작년에 한국 영주권 비자를 받으려고 꾸준히 행동했거든요. 몇 년 동안 영어 가르쳤었지만 솔직히 말하면 합법적으로 다른 벤처를 하고 싶거든요. 그래서 몇 달 동안 필수 한국 문화 수업을 들었고 쌓여 있는 경험이 있도록 봉사도 꽤 했어요. 왜냐면 그 비자를 얻으려면 포인트 시스템을 따라해야 하거든요. 분야 몇 개에(학력, 봉사 시간 등) 필요한 포인트가 따로 있어요. 간단히 줄여서 말하면 그 비자를 받지 못하게 돼버렸어요. 그래서 2018년 12월에 고향으로 돌아간다고 정했지만 한국이랑 저랑 연결시키는 사업이나 직장이나 뭔가를 찾고 싶죠. 어느 날에 에스토니아의 새로운 이레지던시 프로그램(?)을 알게 되면서 사는 나라 상관없이 사업을 관리할 수 있다는 것도 알게 됐네요. 한국에서는 합법적인 회사나 설립하려면 돈이 많이 필요하고 심지어 한국인 아닌 사람들은 한국인 협동자도 필요하대요. 그래서 한국 영주권 비자를 받아봤자 '1단계부터라도 시작할 수 있을까?' '오래 걸리는 과정이 나를 겁먹게 할까?' 계속 생각에 잠겨 있었던 거죠. 에스토니아의 "디지털 여권" (ㅎㅎㅎ)으로는 뭐를 설립할 수 있는 데다가 유용한 e-서비스 덕분에 혜택이 훨씬 많고 그냥 한국 영주권보다 유리할 것 같아요. 이 카드를 잡기 무섭게 저는 뭔가… 제이슨 본이나 제임스 본드가 된 것 같은 느낌이 들고 있네요 ㅎㅎㅎㅎㅎ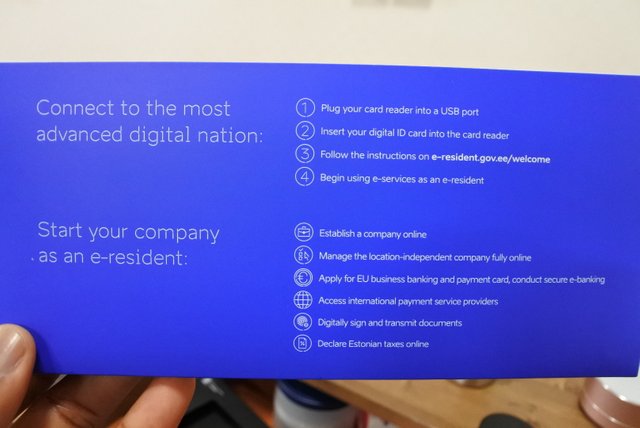 What kind of business do I plan on running?
Well... I can't tell you yet but I can say it will be a direct relation to the content that I create here on Steemit. In the meantime, I want to design a logo, make the website, probably trademark a slogan, look into copyrighting music, and I still need to do some looking around on the e-services portal. If anyone out there is a member, please let me know some advice and cool tips!!
어떤 회사를 만들 건지?
글쎄… 일단 공개할 수 없지만 말할 수 있는 문장이 하나만 있어요. 제가 스티밋에 하는 활동이랑 직접적 직선 관련이 있을 거예요. 그동안 로고나 제작하고 싶고 기업 웹사이트도 생각해야 하고 슬로건 상표도 등록하고 싶고 음악 저작권도 알아봐야 하고 에스토니아 e-서비스 포털에 많은 정보를 확인해야 하네요. 만약에 에스토니아 이레지던시에 활동하는 분들이 있으면 조언이나 알려주시오.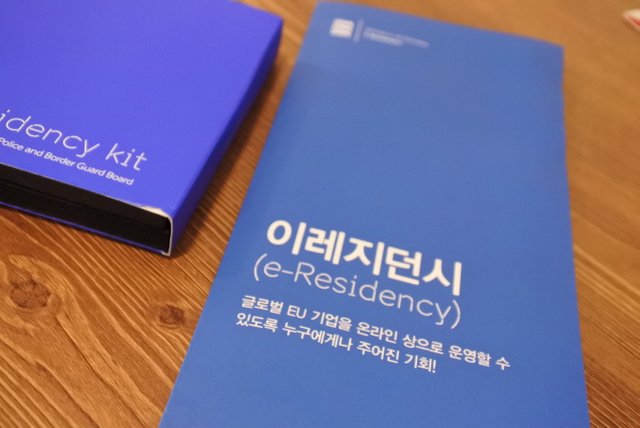 I'm really excited to finally have my card. In this digital age, Estonia seems to be light years ahead in terms of transparency and technology (Skype even started here). And with the looks of the new e-residency centre in Seoul, it looks South Korea is heading up that path together with Estonia.
드디어 카드를 받았으니 너무 기쁜 거죠. 이 디지털 시대에서는 특히 투명도랑 기술을 발전시키기를 보면 에스토니아가 뛰는 놈 위에 날고 있는 것 같아요 (스카이프가 에스토니아에서 시작했음). 그리고 서울에서 지구의 최초 이레지던시 센터를 방문하고 났으니 한국이라는 나라도 에스토니아랑 함께 날고 있는 것 같네요. 뛰는 놈들아 빠이 빠이야!!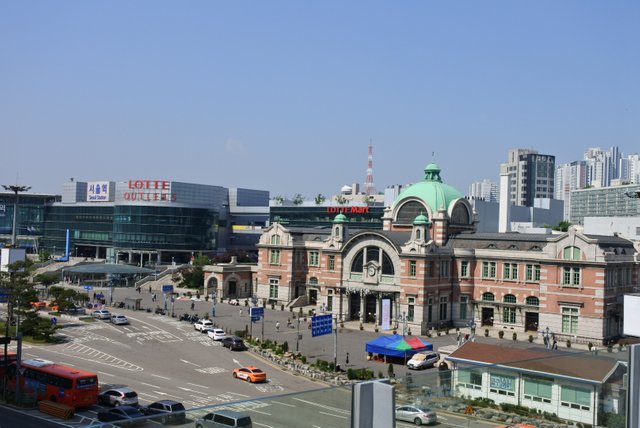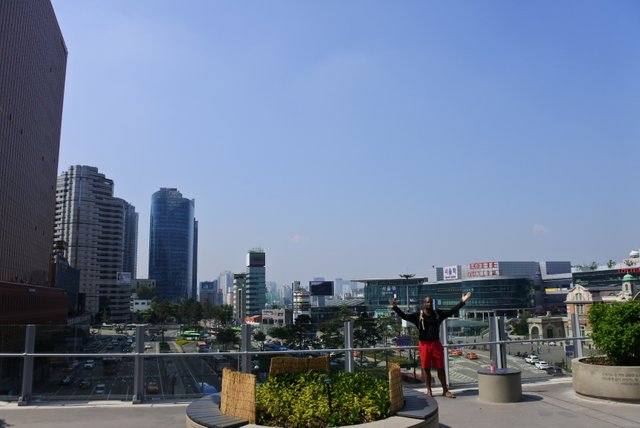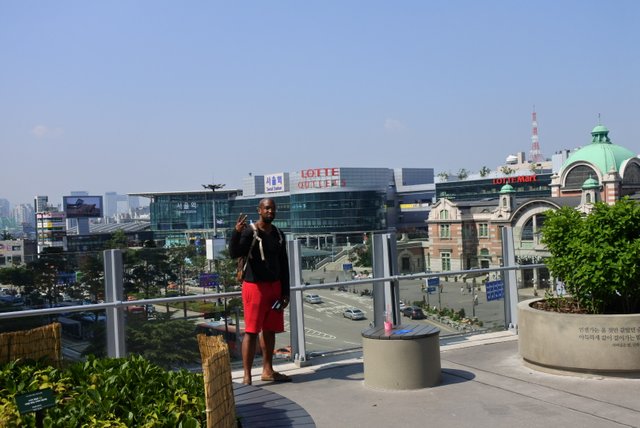 I'll end the post here with a picture of the old Seoul Station next to the current one. This was also my first time being here at this station; I didn't expect to see such a monumental landmark.
이 포스트는 옛 서울역의 모습으로 마무리할 건데 현재 서울역 바로 옆에 여전히 서 있죠. 이 날도 제가 처음으로 서울역으로 방문했는데 그 기념적인 주요 지형지물을 볼 줄 몰랐죠.