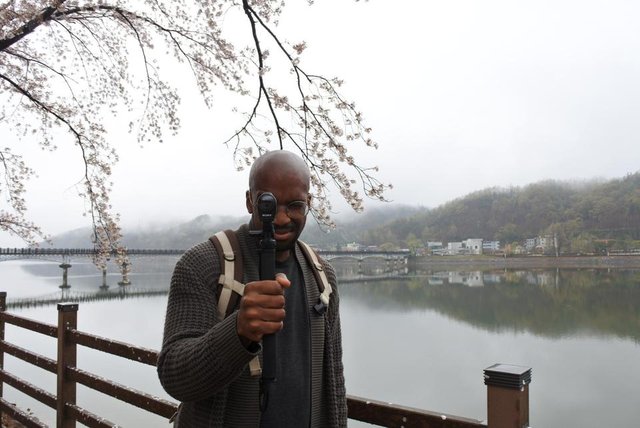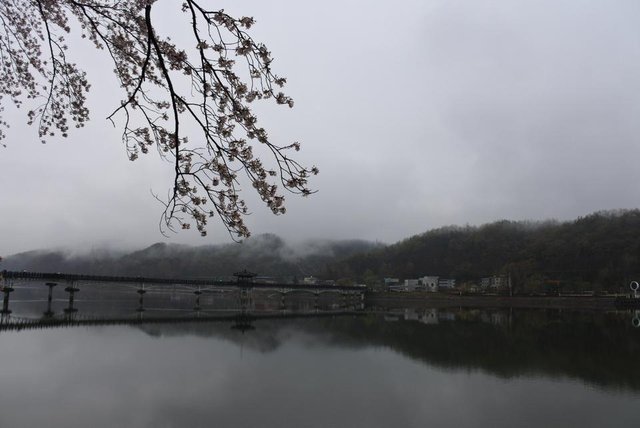 After finding the ice storage, I discovered another really cool fact about Andong. It is home to the country's longest walking bridge. The rain made the weather pretty difficult to travel but after it stopped, it wasn't so bad. Actually, the misty hills made a great scene nearby.
저번 석빙고를 찾은 후에 안동에 대한 또 다른 것을 알게 됐어요. 전국에서 가장 긴 걷는 다리가 있는 곳이대요. 비 때문에 날씨를 꽤 힘들게 했지만 끊(?)는 후엔 차분하더라고요. 사실은 주변 안개가 낀 산들을 보면… 뭔가 멋지고 신비롭고 풍경이 훌륭한 것 같아요.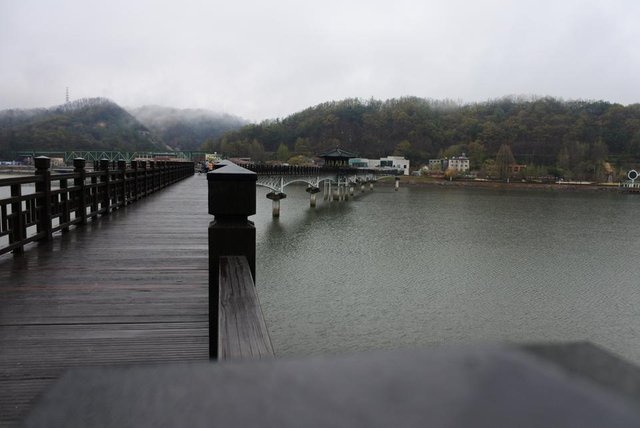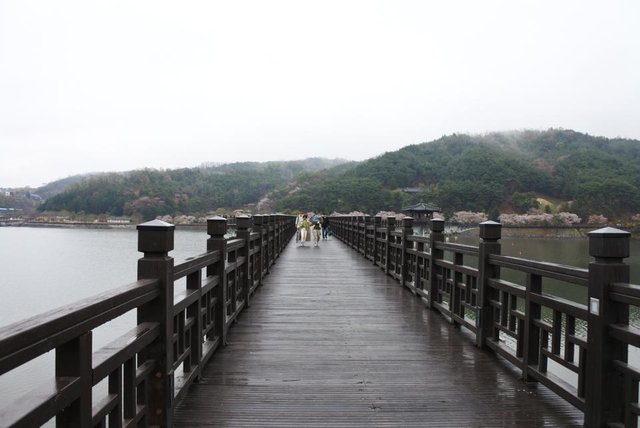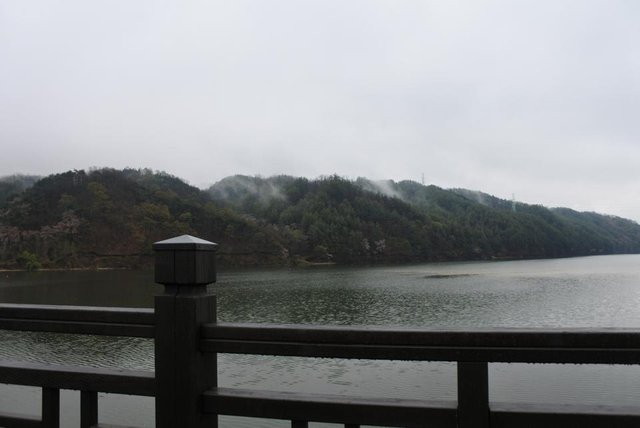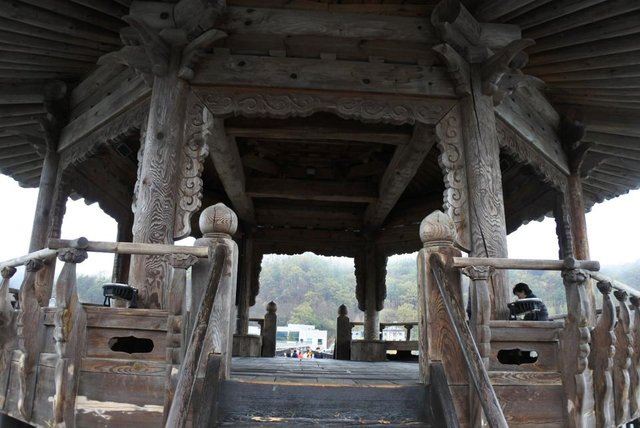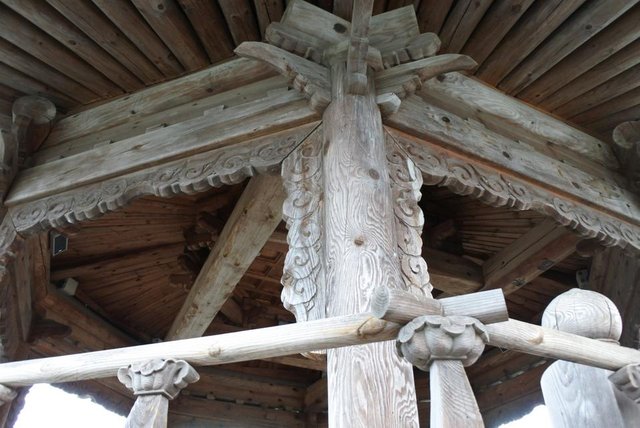 The Weolyeonggyo Bridge measures at 378 meters long and 3.6 meters wide. The entire structure is made from pine wood and there's also a resting area located in the center. Spanning over the Nakdong River, its name originates from the beautiful atmosphere surrounding the area. It really comes alive at night and the moon's reflection on the river prompted giving it the name 'The Moonlight Bridge.' They say that prior to its current name, more than 300 others were considered.
월영교는 길이 378m이고 폭은 3.6m인데 전체 소나무로 건설됐어요.
중간에도 쉼터가 있어요. 낙동강을 위에 가로 가는데 월영교라는 이름은 이 지역을 둘러싸고 있는 아름다운 풍경에서 지어졌는데 밤에 살아있게 생기가 넘치고 강가에서의 달의 반사가 그에게 '달이 비치는 대교'라는 이름을 붙여줬대요. 현재 지어지기 전에 이름 300가지가 넘는 다른 것들이 고려했어요.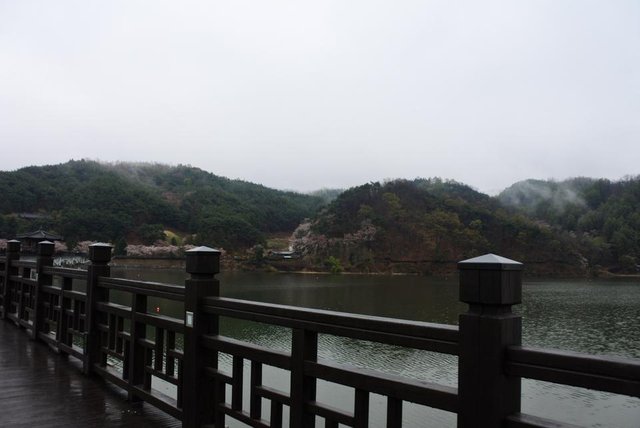 Fun fact: The Nakdong River is also the longest river in South Korea. Chiming in at around 325 miles it begins from the Taebaek Mountains and flows south, ending at the Korean Strait in Busan.
낙동강은 한국에서 가장 긴 강인 걸 알고 계시나요? 태백산부터 시작하는데 남쪽으로 흘러가서 부산의 한국해협(?)에서 끝나요.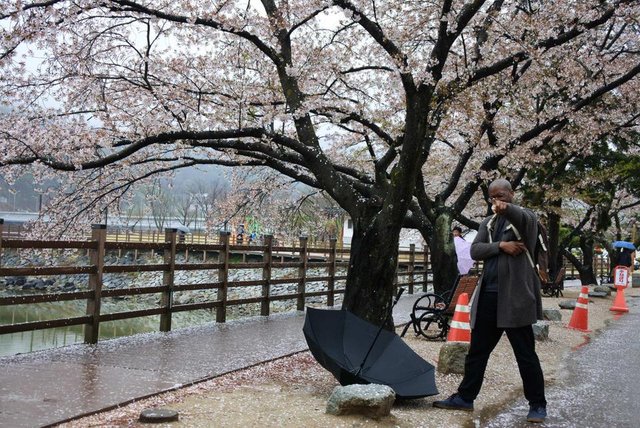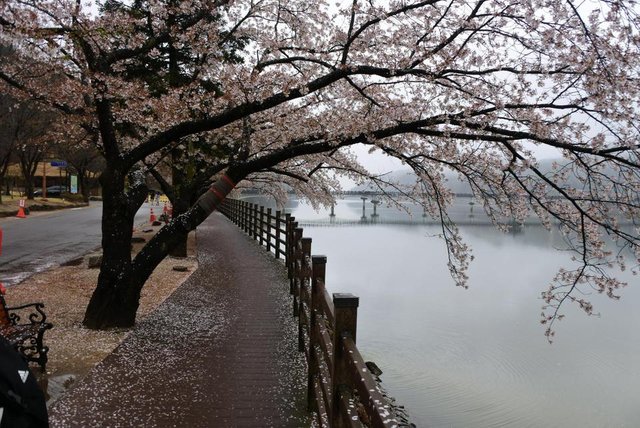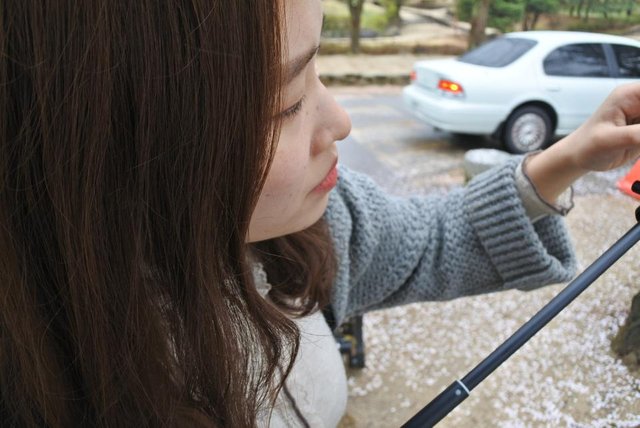 And of course, you can't go wrong with cherry blossoms.
물론 벚꽃도 있죠.