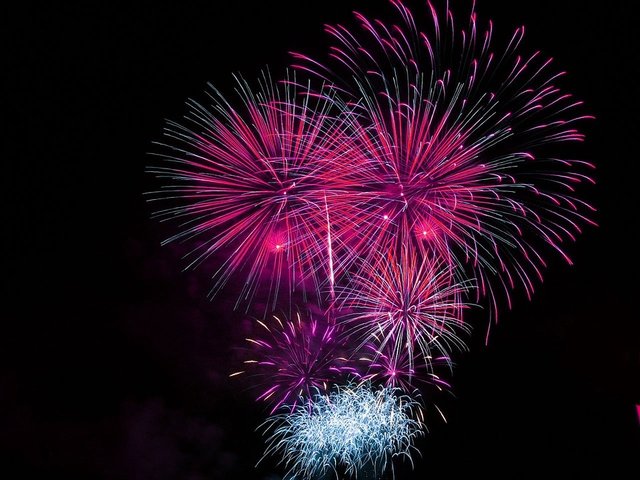 Source
FOUR WEEKS! That's a record. A year ago I would have thought it´s impossible to not drink alcohol for four weeks.
The idea of not drinking alcohol for merely one week made me uncomfortable. It would have made me afraid. Last time I haven't had a drink for four weeks was probably ten years ago.
I wondered how I can celebrate this achievment. I immediately thought that I would give some shares of basic income as a gift. Last time only @roundbeargames said thanks. So I'm certainly not gonna just give it out like that again.
You bastards got work to do! And since only a few shares would be boring, the total is 100. Well, that's why I say four weeks, four questions!
The Rules
You may answer EXACTLY ONE question. Whoever answers two or more will automatically be disqualified. I don't care if the answers are right.
Each answer is a proper name. Please write out the name completely. Half the name isn't enough. Descriptions of the answers are not enough either.
First come, first serves. So if you see that a question has already been CORRECTLY answered, don't even bother. I will not confirm correct answers until payout however. That means if you are not sure if an answer is right, then go ahead and try it yourself.
The resolution comes when this post has been paid out. That means you have 7 days to choose a question and find the answer.
After the payout of this very post I will transfer the 25 shares that belong to the winners to @steembasicincome. If you don't have any shares yet, it may take a few days until they are up to date and you get votes on your posts.
All questions are about pop culture. I hope the difficulty isn´t too high. If you have no idea - don't worry with a little effort and the desire to do some research you can find the information in online wikis.
The Questions
---
Warhammer 40k
What is the name of the first imperial ship destroyed by Tyranides?
---
Dark Souls
Who do you have to kill in order to speak to the mute woman at the firelink shrine?
---
Geralt of Rivia / The Witcher
What is the nickname of a member of the Lodge of Sorceresses known for her predatory attitude?
---
Dune
Which house does the woman who raises Paul Atreides´s bastards come from?
---
Have fun finding the answers.
German/Deutsch
VIER WOCHEN! Das ist ein Rekord. Vor noch einem Jahr oder so hätte ich es für unmöglich gehalten, dass ich mal vier Wochen am Stück keinen Alkohol trinke.
Die Vorstellung nur eine einzige Woche keinen Alkohol zu trinken hat in mir Unwohlsein ausgelöst. Schon eine richtige Angst. Das letzte Mal dass ich solange am Stück nichts getrunken habe ist bestimmt 10 Jahre her.
Wie kann ich das also feiern? Da dachte ich doch gleich, dass ich ein paar shares basic income verschenke. Das letzte Mal hat nur @roundbeargames Danke gesagt. Also werde ich sicher nicht nochmal einfach so was rausgeben.
Das Pack hat gefälligst zu arbeiten! Und da nur ein paar shares langweilig wären sind es ingesamt direkt 100. Yolo sozusagen. Nunja, deswegen sage ich mal 4 Wochen, 4 Fragen!
Die Regeln
Ihr dürft GENAU EINE Frage beantworten. Wer zwei oder mehr beantwortet wird automatisch disqualifiziert. Ganz gleich ob die Antworten richtig sind.
Es handelt sich bei jeder Antwort um einen Eigennamen. Bitte die Namen auch komplett ausschreiben. Der halbe Name reicht nicht. Beschreibungen der Antowort reichen auch nicht.
Wer zuerst kommt, kriegt zuerst die shares. Wenn ihr also seht, dass eine Frage bereits KORREKT beantwortet wurde, dann versucht es garnicht erst. Ich werde richtige Antworten nicht bestätigen. Das heißt seid ihr euch nicht sicher, ob die Antwort richtig ist, dann versucht es ruhig selbst.
Die Auflösung kommt, wenn der Post hier ausgezahlt wurde. Das heißt ihr habt 7 Tage Zeit eine Frage zu wählen und die Antwort zu finden.
Nach der Auszahlung werde ich dann entsprechend die 25 shares für die Gewinner an @steembasicincome überweisen. Wenn ihr noch keine shares habt, dann kann es ein paar Tage dauern, bis die up to date sind und ihr votes auf eure posts bekommt.
Die Fragen stammen alle aus der Popkultur. Ich hoffe der Schwierigkeitsgrad schwankt nicht zu sehr. Wenn ihr keine Ahnung von dem entsprechenden Franchise habt - keine Sorge mit ein wenig Aufwand und Lust auf Recherche könnt ihr diese Informationen in wikis finden.
Die Fragen
---
Warhammer 40k
Wie lautet der Name des ersten imperialen Schiffes, das durch Tyraniden zerstört wurde?
---
Dark Souls
Wen muss man töten, damit man mit der stummen Frau am Feuerband Schrein sprechen kann?
---
Geralt von Riva / The Witcher
Wie lautet der Spitzname eines Mitgliedes der Zauberinnenlodge, die für ihr raubtierhaftes Auftreten bekannt ist?
---
Dune
Aus welchem Hause stammt die Frau, die Paul Atreides Bastarde großzieht?
---
Also viel Spaß beim Suchen der Antworten.
3 reasons to flag or not to flag / 3 Gründe zu flaggen oder nicht zu flaggen
Many thanks to PakoBird for the Ana Pixel Spray!
Vielen Dank an PakoBird wegen des Ana Pixel Sprays!