This series is particularly tailored for people learning English – English words particularly. Like many languages, English words can be broken down into parts; each part has its own meaning, contributing to the overall meaning of the word itself. Understanding how each word is put together with "parts" helps a learner remember English words easier.
这个系列特别适合学习英语单词的人。像许多语言一样,英语单词可以分解成不同组合部分; 每个部分都有着自己的含义,然后合起来组成这个词的整体意义。了解每个单词如何通过这些"部分"组合在一起有助于学生更容易记住每个英语单词。
Profligate (adj) (形容词)
Phonetics 音标: [ prä-fli-gət ]
Meaning 意义:
Crazily extravagant.
疯狂挥霍。
In Part 分解部份:
pro + flig + ate [adj]
forward + strike + make [adj]
向前 + 拍打 +令到 [形容词]
Etymologically, Profligate means being made to strike beforehand. The word actually means spending a lot of money or crazily extravagant.
在词源上,Profligate的意思是致使预先拍打。 这个词的实际意思是花了很多钱或疯狂奢侈。
Examples 例句:
Months after being unemployed and profligate spending, the woman is on the verge of filing a bankruptcy.
.
The cop had been profligate with his bullets; by the time he got to the real crime scene they were nearly depleted.
If you have any questions regarding learning English, please leave a message below.
If you like this, please
Subscribe
Upvote
Resteem
Thanks!
如果您对学习英语有任何疑问,请在下面留言。
如果你喜欢这个系列,请
订阅
点赞
Resteem
谢谢大家!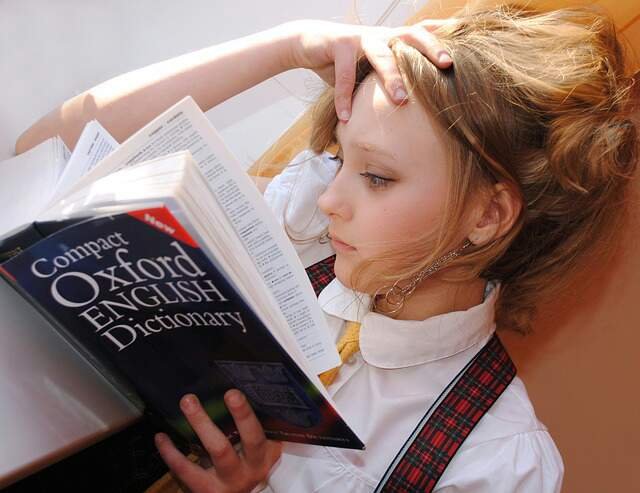 Posted using Partiko Android