About a month ago, I made a post describing how I was working on a project as a gift for my sister. 
She is a part-time missionary, having travelled to Africa numerous times in order to aide the villagers that live there. Since she was a nurse, she has brought her expertise and good works along with her in order to better help the people that have lived there. 
She is also a devoutly religious person (Christian). Before her and her family went to Africa last year, they had a fundraiser and used a verse from the Bible as sort of their theme for their trip. It is from the Book of Mark, Chapter 16:15 that states:
"And He said to them, "Go into all the world and preach the gospel to all creation."
So I decided to use my design skills and a friend that has a woodshop in order to make her a gift. And I am excited to say it is finished. Here are two shots of the finished product (other than a light coat of epoxy that will be added for an additional shine).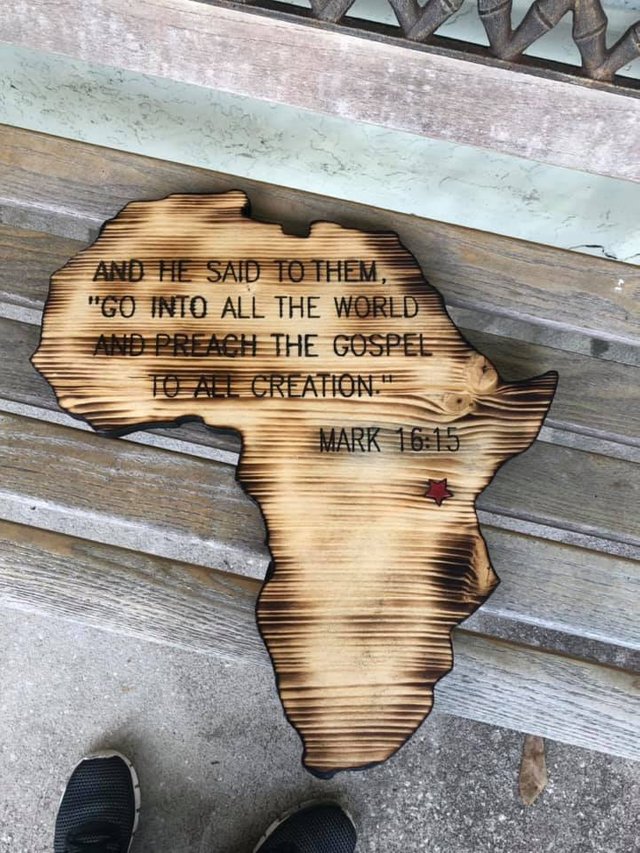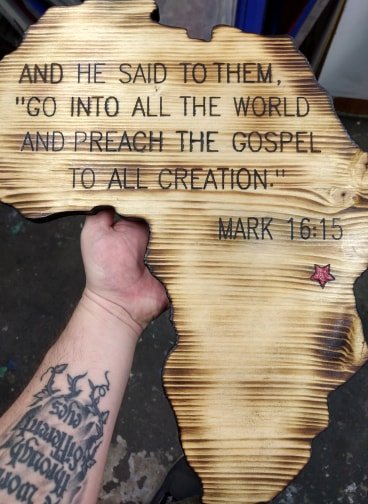 It turned out just as I hoped it would. Now she will be able to hang this on her wall in her home, one of which is dedicated to all the mission work that she has been able to do.
Life is short. Doing things for others in order to bring them joy makes that short time that much sweeter. 
One love,