I had a very busy and stressful day today, mainly because of our kitchen renovation.I was so tired in the afternoon I fell asleep holding a banana peel in one hand😁👍
-I did my 6000 steps as planned yesterday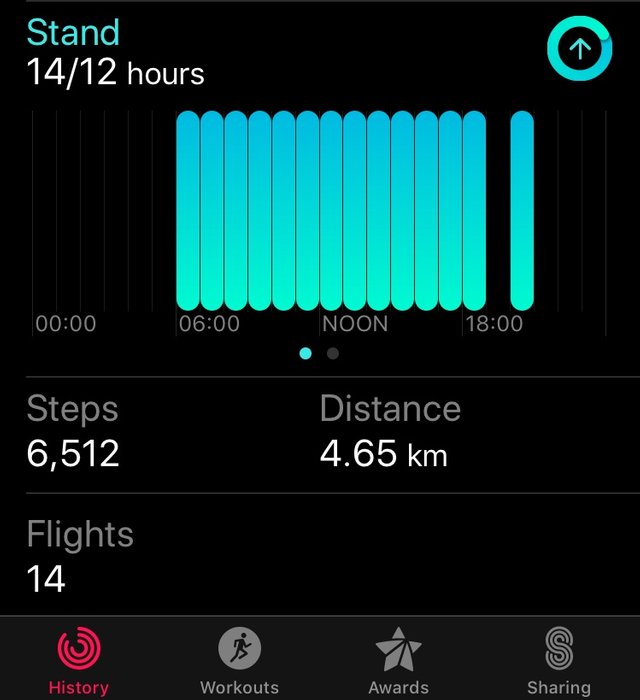 -I didn't go to the gym because it didn't feel like the right thing to do. I did 30 min yoga with Adrienne found on you tube.
I just wanted something to calm me down after long and busy day rather than adding extra adrenaline from the gym😉
-I took my measurements
I don't like sharing my meal plans for many reasons but I will do it on this occasion because I want to talk about one thing: Doughnut😁
Breakfast: Protein oats with banana: 4 tblsp of oats microwaved with water. Added scoop of protein, more water and sliced banana.
I didn't think I will like this because it reminds me of hardcore dieting I have done in the past but I actually enjoyed it and it kept me full for 3 hours. I often add 1 tsp of peanut butter but I couldn't find it today in this awful mess we have!
Snack: Medium apple and handful of grapes and handful of blueberries
Lunch: Large baked potato with 5 tblsp baked beans and about 25g 30% less fat cheddar cheese + cut cucumbers and tomato.
I am trying get in to " eat your f*****g veggies woman mode" because refusing them means for me more silly cravings later!!
Family Dinner: Homemade chicken curry cooked with low fat coconut milk. Cup of cooked black rice and salad.
It was delicious!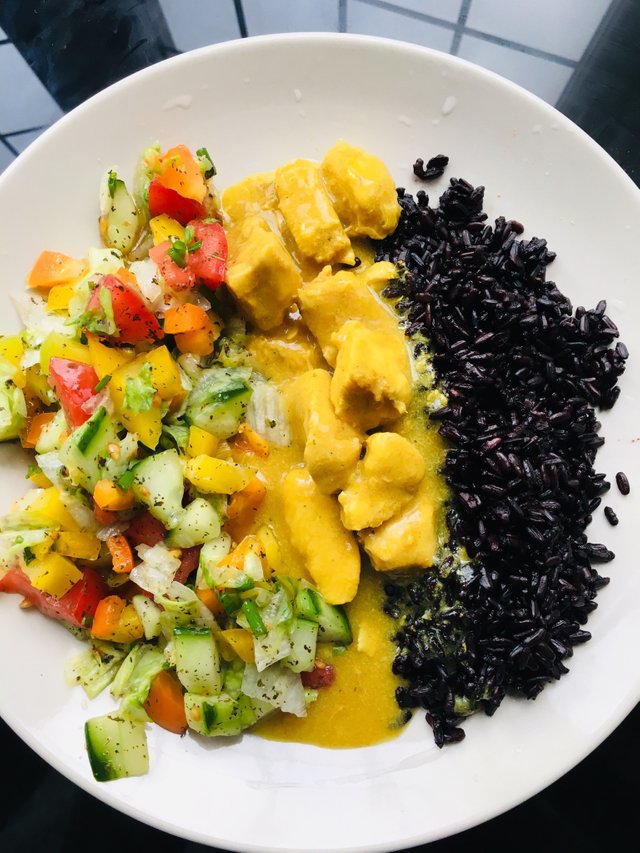 snack: 1 low fat yogurt, 1 banana,3 tangerines and 1 iced ring doughnut😬
...so what's interesting about doughnut?
If you notice my food choices up till the evening were good. I was very tired in the evening and I honestly don't remember even asking myself if I really want to eat something sweet! I just mindlessly ate it without any enjoyment as such!
Nothing wrong about doughnuts!
That doughnut was just a clear sign for me that I am on "autopilot mode" and I am multitasking to much! it was also that time of the day to pause for few minutes but I have done it little to late!
This is why I changed my plan and instead of doing weight training I wanted to slow down and do yoga.
Few years ago I would class this day as rubbish day because I didn't eat clean enough and didn't stick with my plan 100%.
Today i am happy because I am slowly getting out of overindulging holiday mood to normal optimal eating!
...and now I really want a doughnut 😂
Pan for tomorrow:
1.Go gym to lift some weights
2.More walking
3.Eat more veg and fiber