England keeps pressure on India 6A1.9-I
(41.72) England keeps pressure on India
England, who scored 332 in the first innings of the fifth and final Test at the Oval, were bowled out for 174 by 6 wickets. Confirming the series, the hosts are making a big leap in the first innings of the match to play in this match. India beat India by 158 runs with 4 wickets in hand
Jesse Butler and Stuart Broad added two wickets for 181 runs to save England. The pair, on the other hand,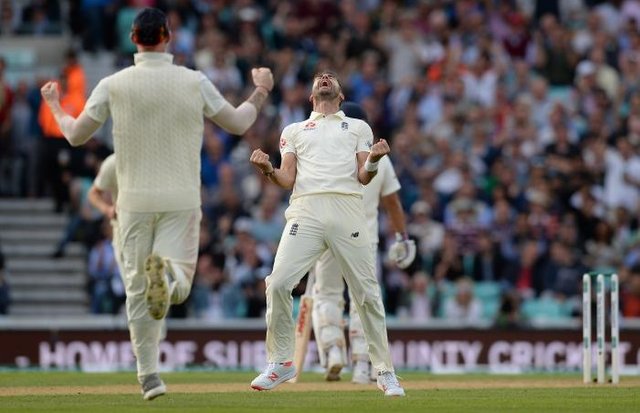 In the eighth over on Saturday, Adil Rashid (15) became LBW to Bumara. After that, Butler-Broad went on. They made 98 runs in a wonderful partnership. Broad was caught in front by Rahul Dravid for 38 runs in 98 balls.
After dismissing the pair, Butler could only add 20 runs for Anderson to the last wicket. He hit six fours and two sixes in the 211 balls and was out for 89 runs. Jadeja got his fourth wicket in this innings by taking him back. Bumara and Ishant took 3 wickets.
India's first innings started with a shock. Shikhar Dhawan is out in the second over. Broad was caught by 3 runs and then Cheteshwar Pujara took 64 runs in the partnership with Lokesh After being dismissed for 37, Anderson kept India in uneasy with two wickets in two overs.
Anderson made an impromptu collapse with Ajinkya Rahane, who was caught by Jonny Bairstow at 37 runs. This injury hit India with Hanuma Bihari and Virat Kohli together. But their batting lineup broke again. Ben Stokes has made a great contribution. Kohli made a catch of Joe Root by scoring one run. In the next over, Stokes dismissed Rishav Pandey for just 5 runs. Bihari and Jadeja are in the crease.
Anderson and Stokes both took 2 wickets.