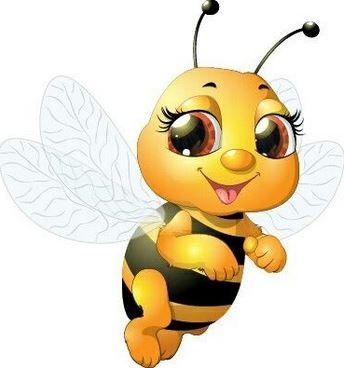 Brenda the bumble bee was born in a beautiful meadow on the first day of spring. She was the tiniest little bumblebee of all the other little bumblebees. 
When her group was old enough to leave the colony to explore the meadow, Brenda always pushed herself to fly a little further than the others. She wanted to make sure that she found the most delicious and juiciest flowers to drink the nectar. 
They were not allowed to leave the area but Brenda was a little curious and wanted to see the world. She knew she was no ordinary bumble bee and she was destined for great things.   
There were plenty of other little bumble-bees but they didn't really want to be friends with her. It didn't bother her much because she had her own ideas, and she wanted to change the way things worked in the colony.  
Brenda found it difficult to explain to others exactly what she wanted to do, and made her own plans. It was a difficult thing to do because to complete such a great task she couldn't do it alone. 
She tried everything to change things, but eventually gave up because no one wanted to work with her.  
One morning Brenda packed up her things and moved out of the meadow.  She wanted to find a new colony of bumblebees so that she could change the way things worked there.  After many days and a lot of struggles, Brenda finally found a new colony of bumblebees.  
It took a few days for her to get in there, because bumblebees are very set in their ways. At first she had to fall in with their rules, but then she started to throw in some of her ideas, which was not easily accepted. 
Brenda was unhappy with the way things worked out because they didn't want to change. After a month, Brenda packed up her things again, and set out to find another colony.  She just wanted to change the way things worked, because she thought it would be best. 
Brenda was alone for a few weeks, and then eventually she found her old colony again. They did not want her back.  They did not like her attitude, and they were happy with the way things worked in their colony. They didn't want anyone there that wanted to change things.  
Brenda realized that she had to give up. It was no use to try and change something that is already working. She started to change her attitude towards the colony and soon made plenty of friends. 
Brenda realized that it was better to work in a group than to try and work alone. She also realized that she could have saved herself a lot of heartache, if she had just listened to the other bumblebees from the beginning.
Sometimes the best thing that you can do is to change your attitude about things, then everything will fall into place by itself.  Brenda ended up being the queen of the colony, and nothing would have happened if she did not change her attitude.