Even though the coffee man seems to have run off for the holidays, I'm still posting. Here is my entry for #sublimesunday by @c0ff33a this week.
Once I found his tag which calls for whatever random thing you want to post on a Sunday, I knew I found a home.
Today I am posting random sunsets with the following self-imposed rules:
portrait orientation
no processing
no fitinfun watermark (ocd alert)
this is the "best" and brightest of each catch.
For every photo you see here, there are at least 10 more of the same sky. I can agonize over these for weeks, months, and years, but not today!
These are all shot off the balcony. This first is from Kuala Lumpur Malaysia with an android phone I do not remember fondly. It's really a sunrise, but all the rest are sunsets. I promise!
I live in such a pretty place now.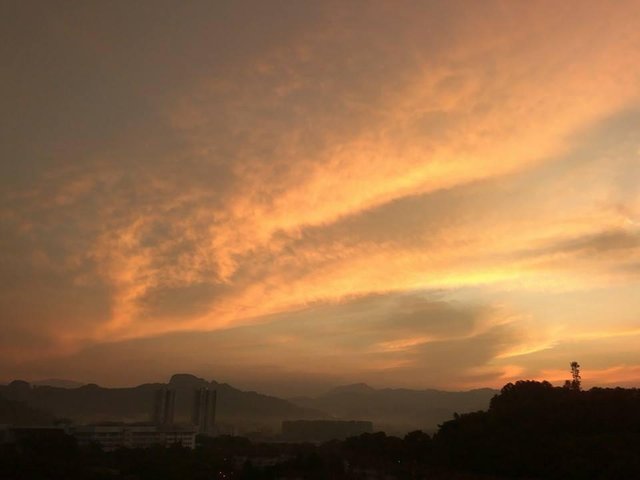 I used to live in a freak show of the skies. The rest of all of these are from my balcony in Bangkok Thailand where I was distracted most evenings by the show. I was using a Canon ELPH160 point and shoot camera while I was there and it had a lot of limits aside from my lack of skill.
A crazy storm was coming in for this blurry shot

Some kind of yellow light on storm clouds here.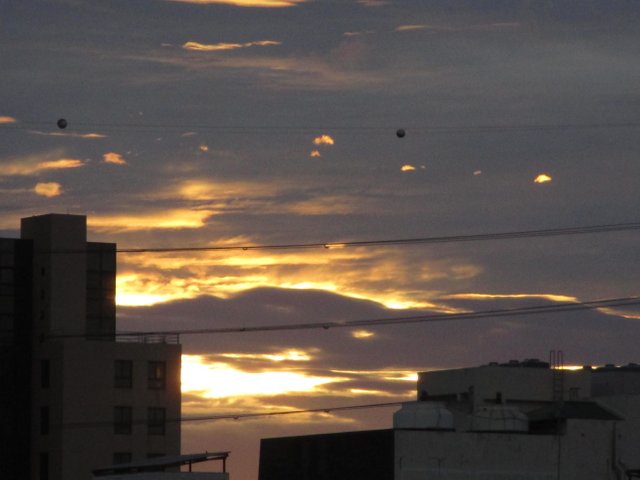 Sun Streak going right.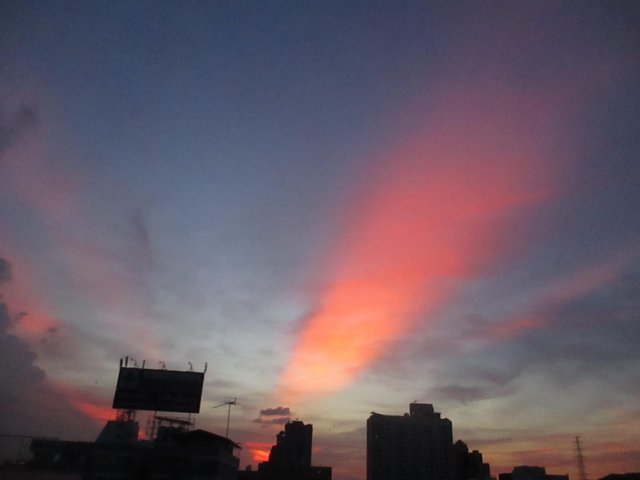 Sun Streak going left.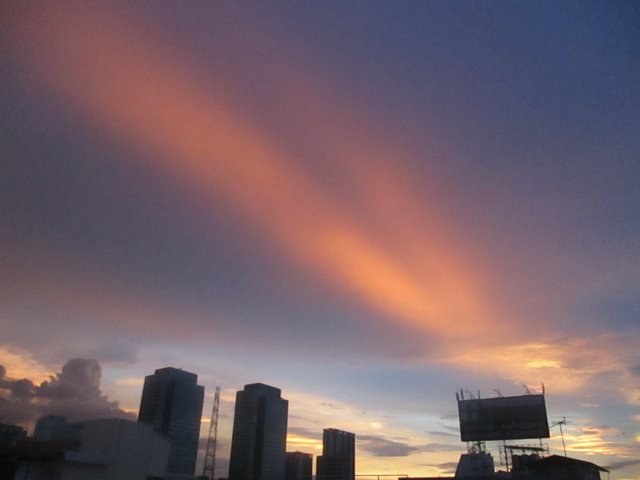 Broken sun streak.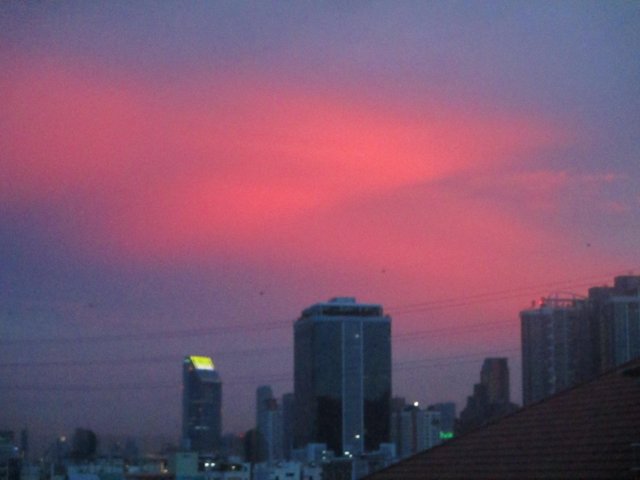 About to get rained on hard.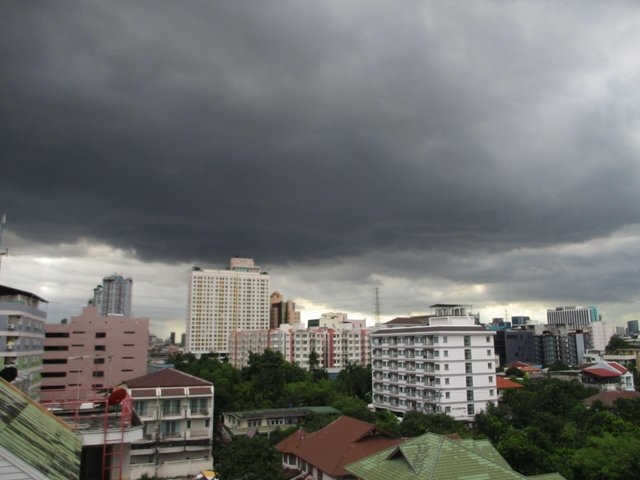 No rain, just pretty light.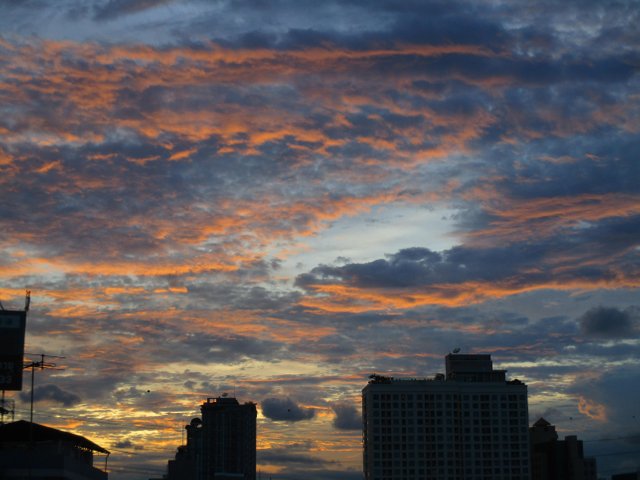 I just like this ordinary shot.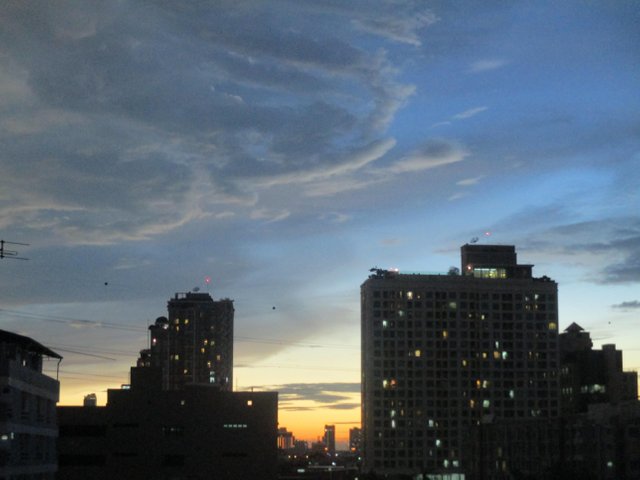 I have 20 of these. Not one came clear.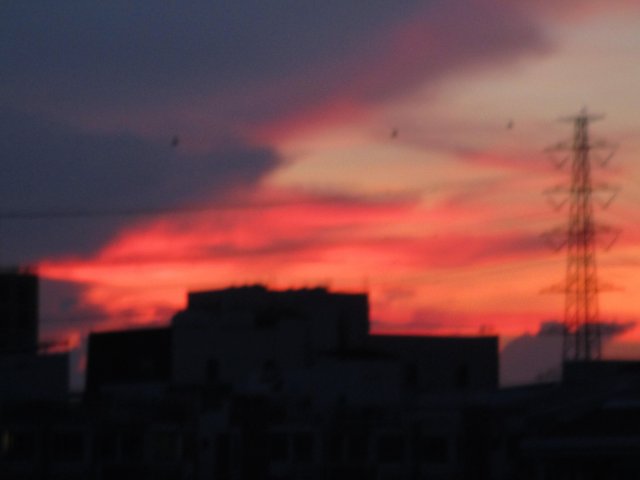 In most of the shots from Bangkok, you can see the building I showed glowing at dawn last week, @c0ff33a. The sun was coming up behind me at that time and is disappearing in front of me here.
I hope you enjoyed looking at these skies as much as I enjoyed doing the post.
I've got a million random photos and I feel good! Time to dance, and don't think I won't :)
Are you worried about gaining weight over the holidays?
Or are you just going to worry about it later?
December 2011 is the month when my weight loss efforts really took off. Please follow my blog for weight loss information, or contact me directly if you would like some individual help.