This is a good prompt to start the year with! I've almost been a fatality more than a few times so far in my life, but 2018 was a good year in this regard. So far as I know I did not come close to dying last year, and hope not to this year as well.
I've seen a few people die over the years or been there right at the time they did die and missed it. One of my doctors told me that people are very resilient and fight to live up until the moment they are gone – and then when they are gone – they are very obviously gone. I have found that to be true in the deaths I have witnessed.
I cared for a hospice patient a few years ago, and was not in the room when she died, but was the one to find her. It was immediately obvious she was gone as soon as I came back into the room. I had been hearing her death rattle for many hours leading up until that time but I did not know that was what it was. Now that I do what that sound is like, I do not think I would miss it again.
One of the hospice nurses showed up about 30 minutes after I called the agency. She spent the next hour talking to the departed patient. She held her hands and washed her down in preparation for the ambulance workers that took her away. I feel like that was training for me if ever face this again. I hope someone is good to me like that when my time also comes.
My post is for the #freewrite daily challenge by @mariannewest. Freewrite is a great way to post on steemit when you do not think you have the time, or talent, or anything to say. It's a great way to start regular posting on steemit. I know you can do this too! Here is Marianne's freewrite prompt post for today. Give it a try and surprise yourself.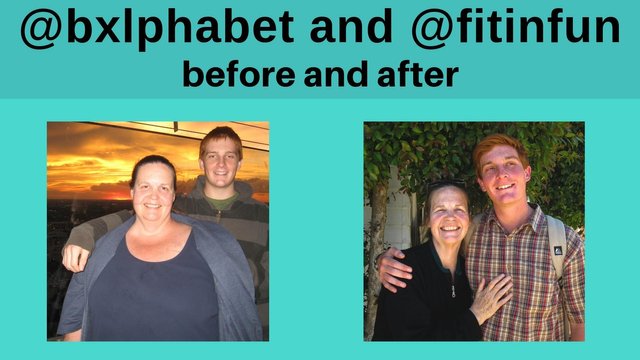 It is that time of year when the fitness equipment is out and the diet books are being read. I lost "Half My Size" eight years ago by using natural methods, and you can too!
I am posting food on @fitinfunfood, exercise on @bxlphabet and motivation on @fitinfun. Please follow along or contact me directly if you would like some individual help. Anyone can do this if I did.